Hello and welcome to day four of the 25 Days of Christmas series! We're so glad you could join us for the fun!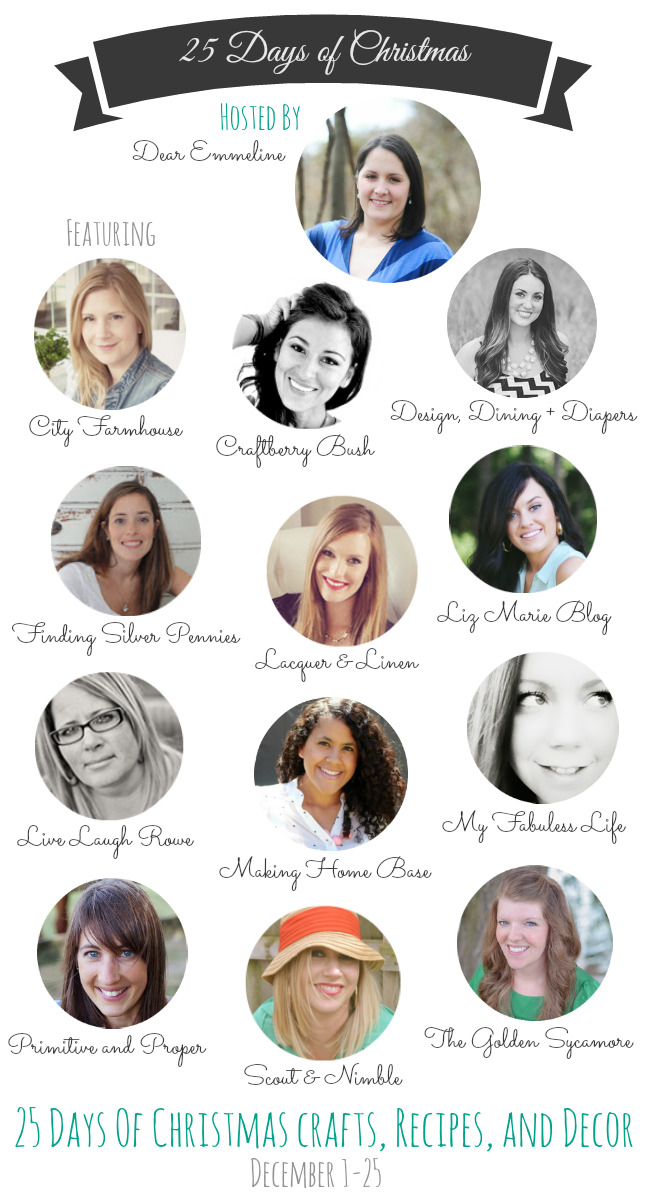 Today the lovely and talented Liz of Liz Marie Blog will be sharing how to make a log candle holder.
I don't think you can ever have enough candles in the winter time. They're so cozy and really warm up a room. What a great way to corral 8 little flames and make them have the feel of a fireplace!
Hope to see you tomorrow for day 5! Feel free to use the
interactive advent calendar
to easily follow along!
***
If you've missed any posts, catch up using the project gallery below.