This post is brought to you in partnership with Dollar Tree.  
Read on for special Anniversary Event Bonus Buys and some crafty inspiration!


If you haven't already figured it out, Dollar Tree is the perfect place to find inexpensive supplies for crafting and for your home.

Beginning Sept. 28, 2014 and ending Oct. 11, 2014 visit Dollar Tree for their Dollar Tree Anniversary Celebration!  Tons of new Bonus Buys will be offered with up to 58% more FREE per item. Larger sizes will only be available for a limited time but will still only cost $1 each.  Hurry in to the store or shop online. Bonus Buy quantities are limited!

I'm particularly excited for Dollar Tree's Household Bonus Buys!  As we're getting settled in our new house I've been cleaning, purging, and organizing like crazy.  You don't realize how many toys your children own until you're faced with unpacking them into a new space.  A few new baskets and oval bins will certainly help corral the abundance of art supplies, doll clothes, cars, and stuffed animals.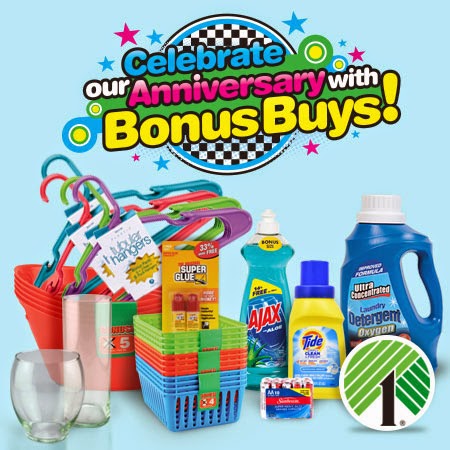 Bonus Buy Household Products include:
10-oz. bottles of Tide® Simply Clean & Fresh™ Detergent

8-ct. Packs of Colorful Clothes Hangers

5-ct. Packs of Oval Bins

Multi-purpose Baskets

64-oz. Bottles of Ultra Concentrated Laundry Detergent

10-ct. Packs of Sunbeam® AA Batteries

2-ct. Packs of Super Glue®

Bonus-sized Glass Vases

I'm also super excited to see glass vases included in the Household Bonus Buys!  Dollar Tree is my go-to spot for picking up inexpensive glassware.  Pick up some of the Bonus Sized Anniversary Celebration vases and give my DIY Honeycomb Vase a try!  It would look great in a mustard, olive, or gold colorway for fall.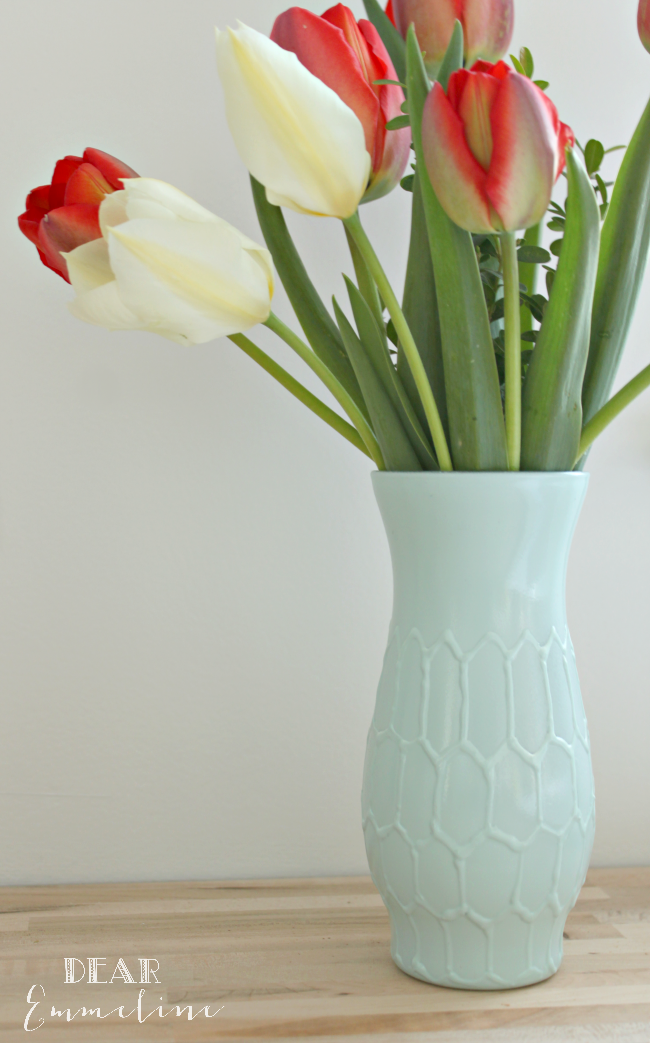 Don't forget while you're in your local Dollar Tree store shopping for Bonus Buys, stock up on Halloween décor, candy, costume accessories, and more. It's all $1 each!

Learn more about new Dollar Tree products and contests as an email subscriber. Sign up for weekly emails here.

Connect with Dollar Tree on Facebook, Twitter, and Pinterest.