Looking at the piece I think it could be at home in just about any decor.  It would look great with modern, contemporary, country, and vintage decor.  I think that IS the beauty of a deeper colored neutral!
If you can believe it, this piece started as one, BIG, dark, eyesore of a dresser!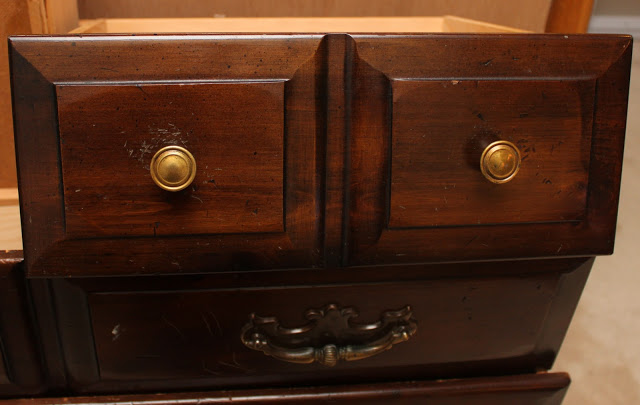 Smile!  I'm getting a makeover!