You read it right! I used plumbing caulk on a dresser. Why? you might ask. Well, the dresser had some pretty noticeable gapping between the sides and the trim boards and being a plumber's wife (well now plumbing inspector's wife) I am quite familiar with caulk and knew we had it on hand so I asked my husband "Do you think caulk would work?"!  As long as you use a paintable caulk or a color that matches your piece it's a sweet little trick to have in your fix-it arsenal.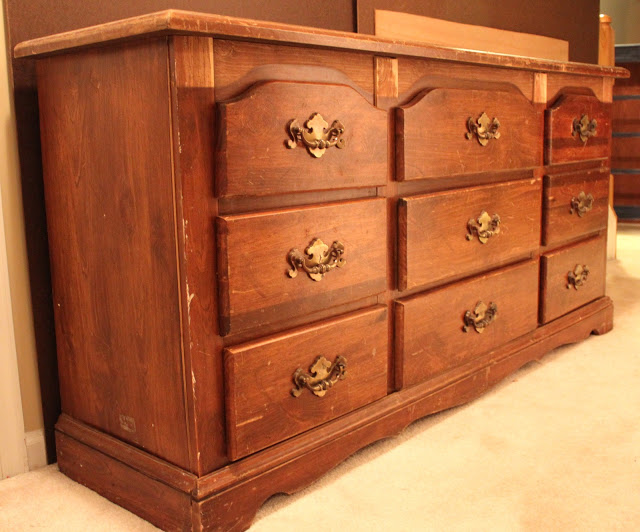 Gap central!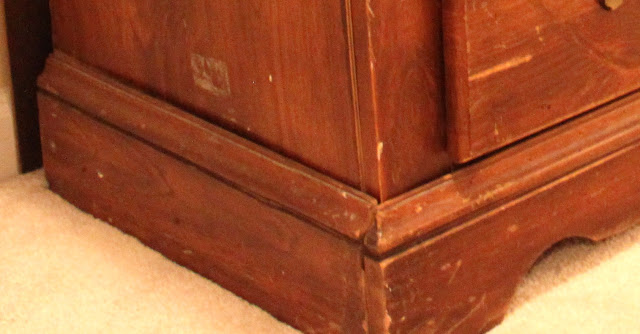 It pretty much gapped like this all along the trim board.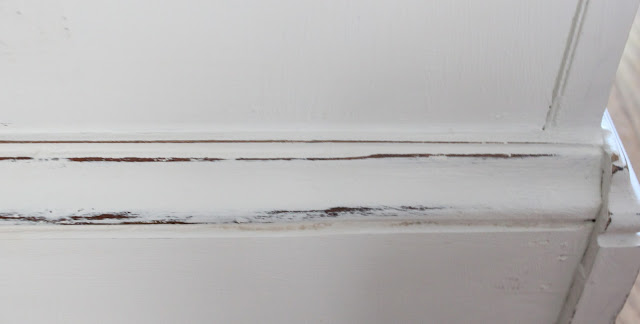 caulk on = smooth & good as new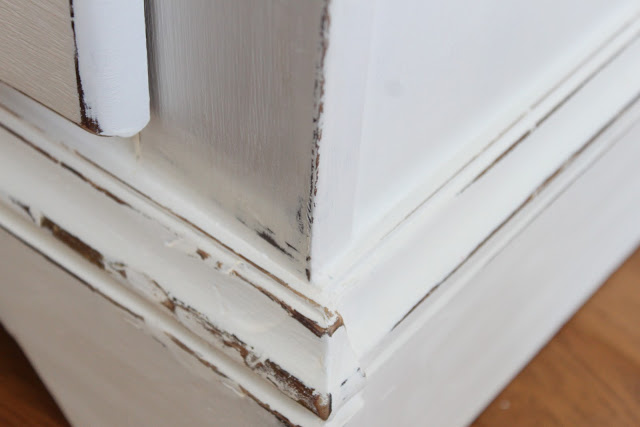 The other side's crisp and clean lines!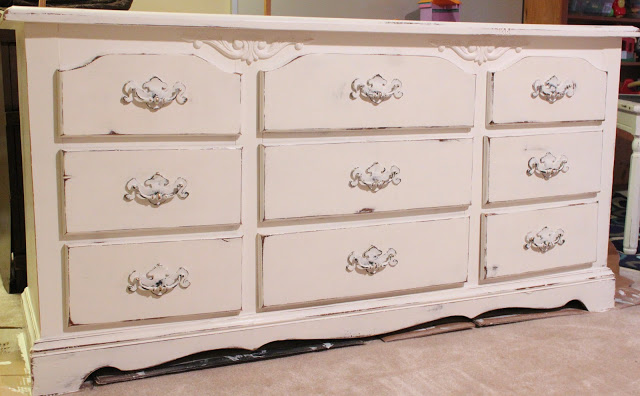 Caulked gaps, 2 coats Annie Sloan Pure White Chalk Paint, a little distressing, added wood details, a little more painting, a coat of clear wax, and freshly lined drawers later and you have this!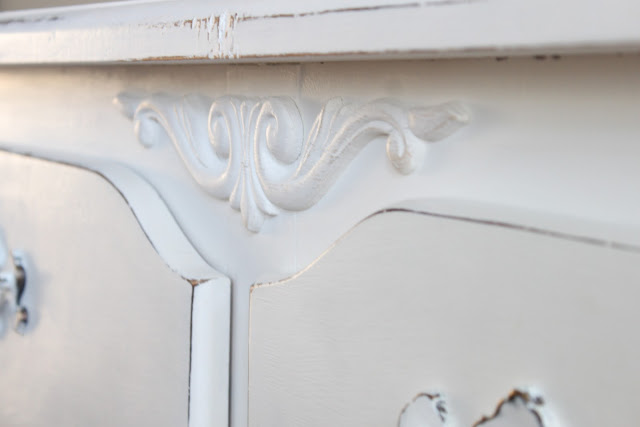 Off the shelf Lowes wood trim work pieces perfectly accentuate the shape of the top drawers and bottom trim board.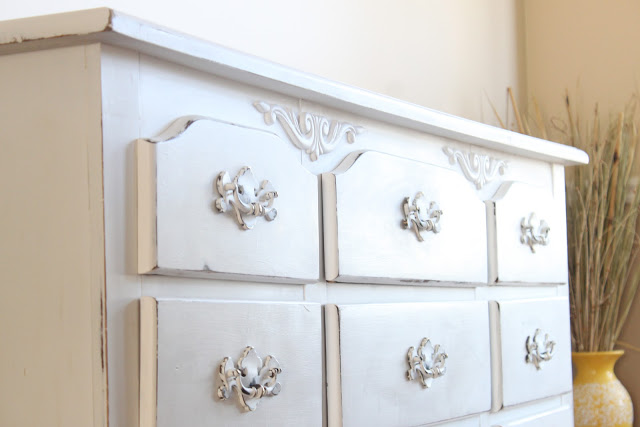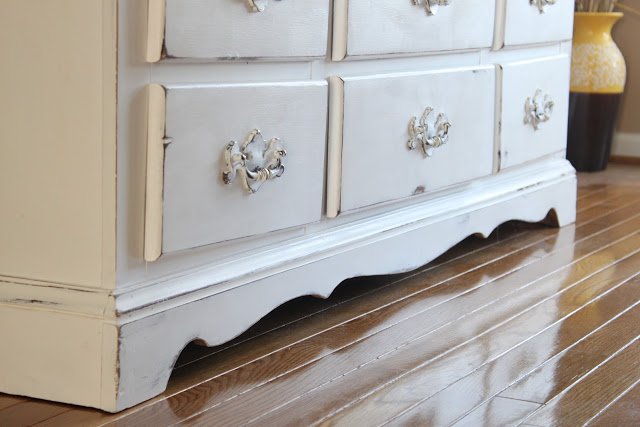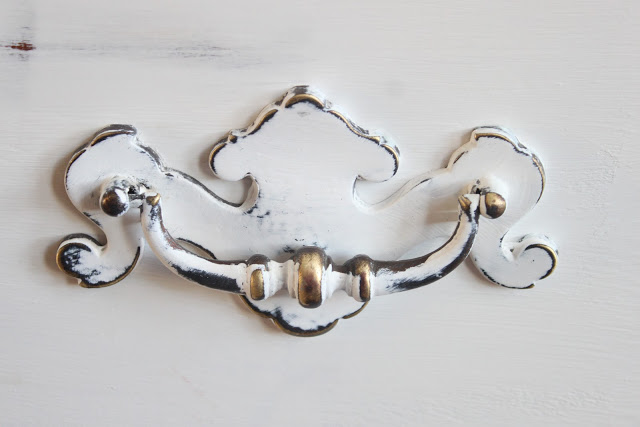 painted, distressed, and waxed hardware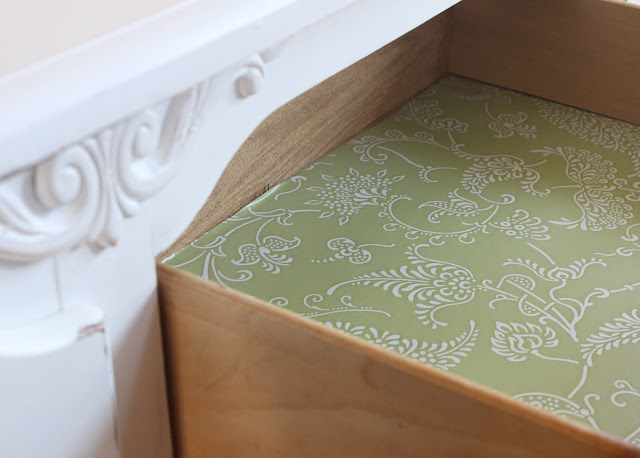 contact paper lined drawers-  This pretty one was from Target!
Caulk!  Who knew?  What an easy fix!  File this tip away for the next time you have a gap to fix!