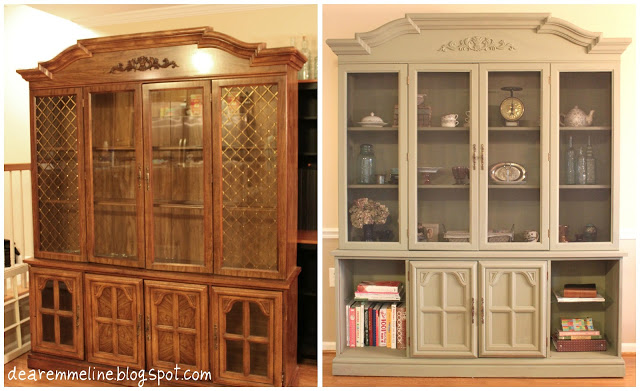 What you might not know is that I had planned this makeover for a different piece (which happens to be hidden behind this piece in the before picture).  I liked the idea so much I went ahead and gave the china cabinet I picked up for myself the farmhouse makeover.  Well, once I got my piece out of the way I had time and the space to complete the makeover on the piece I had originally intended on making a pantry.  I did make a few changes however, including two coats of ASCP Chateau Grey instead of one and Old White ASCP in the diplay area.  I also decided to paint the hardware Oil Rubbed Bronze since the existing hardware was a bit dinged up and dingy looking.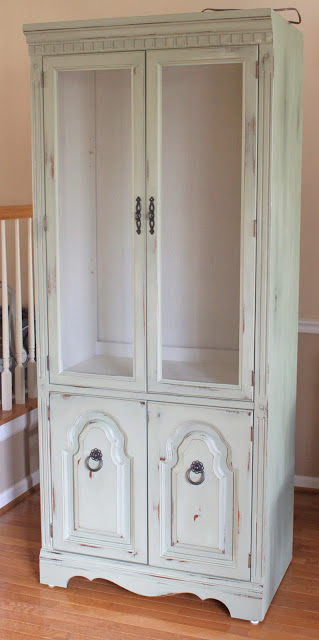 Here she is!  Proof that this farmhouse makeover would probably work for
just about any piece with glass doors!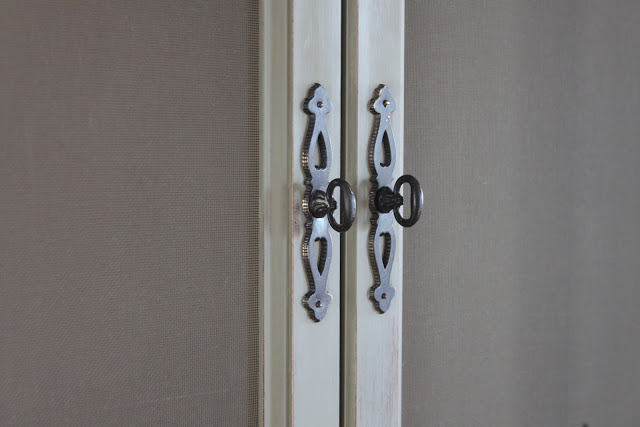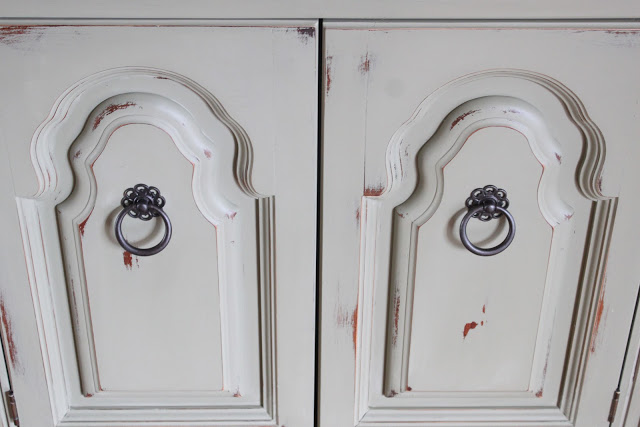 What do you think?
Do you like the two coats of paint with intentional distressing or one coat with no distressing?
Old White inside or Chateau Grey?