Today my husband and I celebrated our 5th anniversary!
Last night my wonderfully sweet, thoughtful husband brought me flowers and I used my new caddy aka $1.00 yard sale find, to hold two milk bottles full of Alstromeria blooms.
Now all the table needed was some dessert!
Josh scored major brownie points this year by calling up the bakery who made our wedding cake and ordering a mini version for us to celebrate!  When we left for our honeymoon my family decided it was a good idea to devour the leftovers from our wedding cake.  So needless to say we only got one bite each during the wedding until our first anniversary rolled around and we pulled out our cake topper and thoroughly enjoyed getting to actually eat some of the cake a year later.
A while back we had a conversation when we passed near the bakery about how awesome the buttercream frosting and almond cake was and I mentioned I could go for some more of it.  SURPRISE!  I got my wish.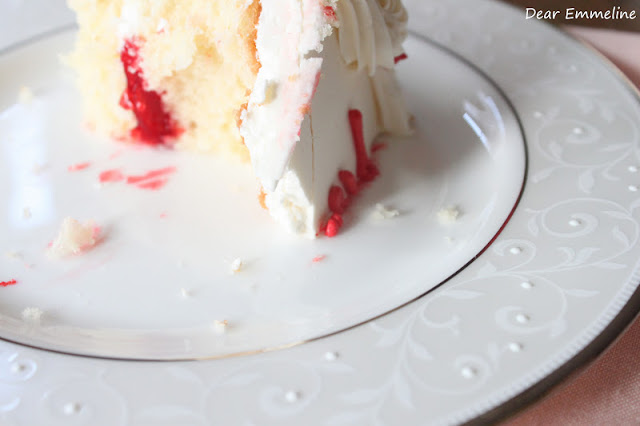 I also thought the occasion warranted pulling out our china for the first time :p
I enjoyed every. last. bite.  (I feel I should mention, just so you think I'm not a total glutton, I'm talking about my piece and not the whole cake!)
Happy Anniversary Honey!
P.S. I love you.
-Jessica