I hit up the craft store this weekend and started some early fall crafting. Here's a quick and easy idea that can make a big impact hung on a wall or sitting on a mantle.
Leafy Ironstone!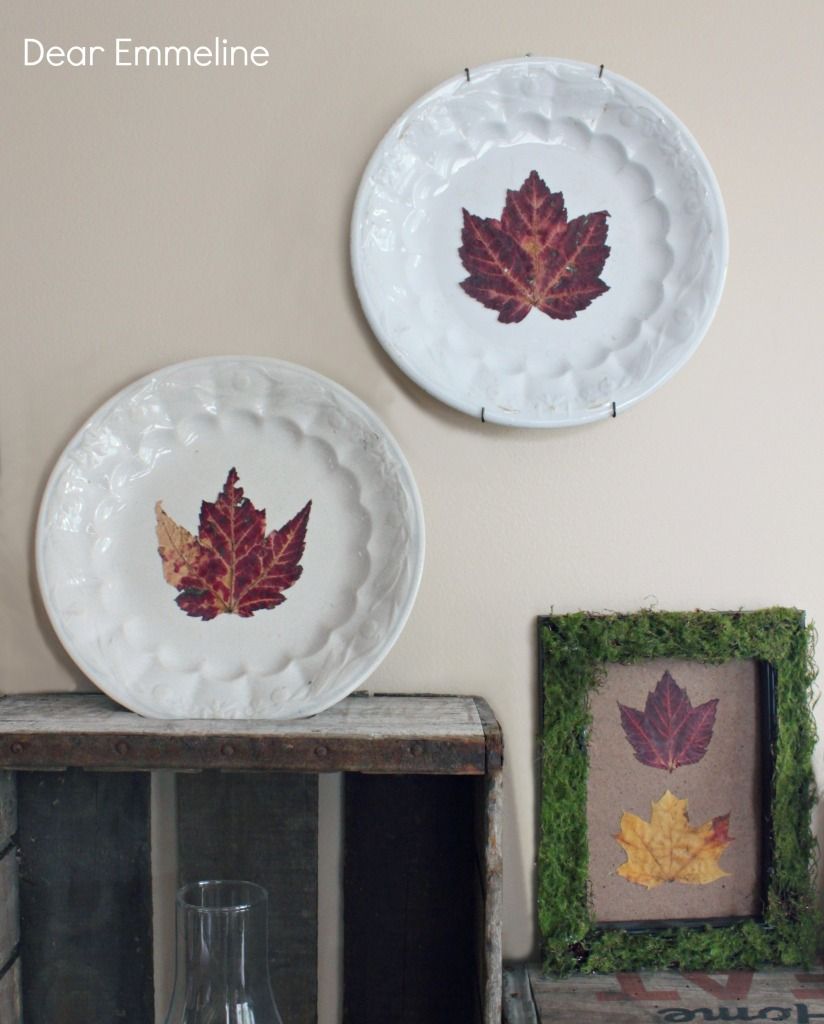 Materials:
-leaves (mine were pressed 2 falls ago)
-ironstone plates (picked up 2/ $1.00 at an auction)
-can of spray adhesive.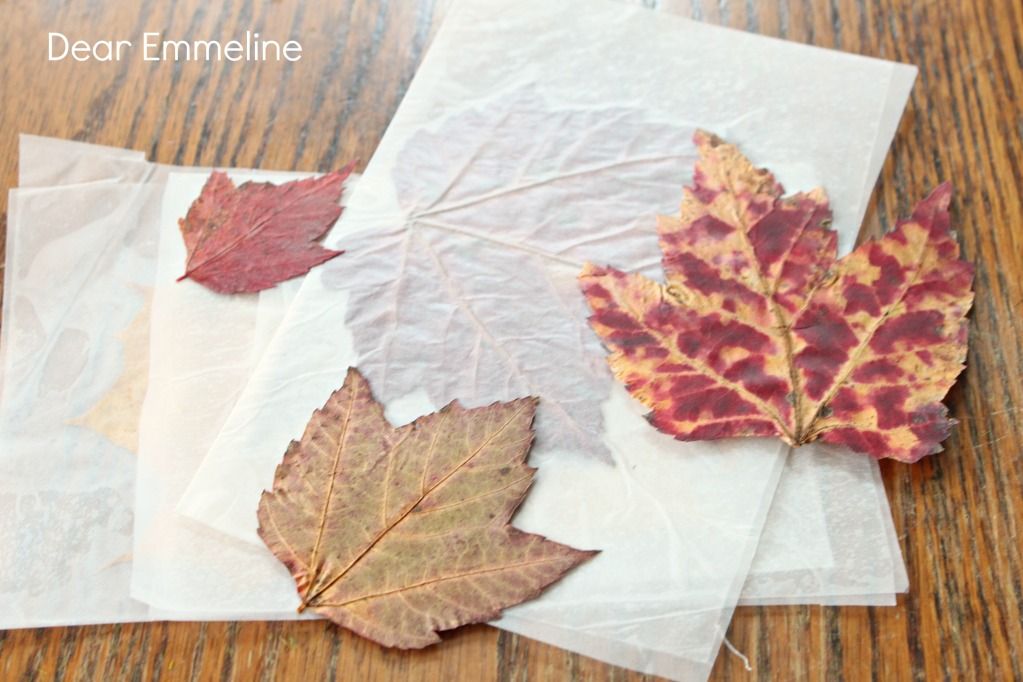 Fold the leaves into wax paper and stick between the pages of a heavy book.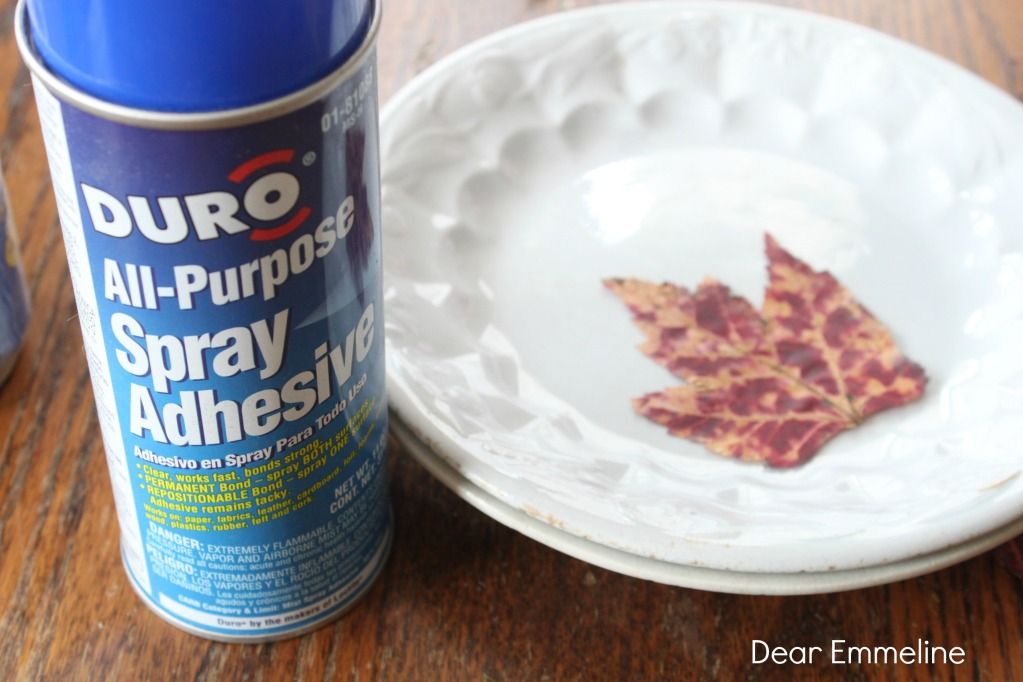 Spray the back of each leaf and simply adhere to the plates.
Easy, inexpensive, beautiful!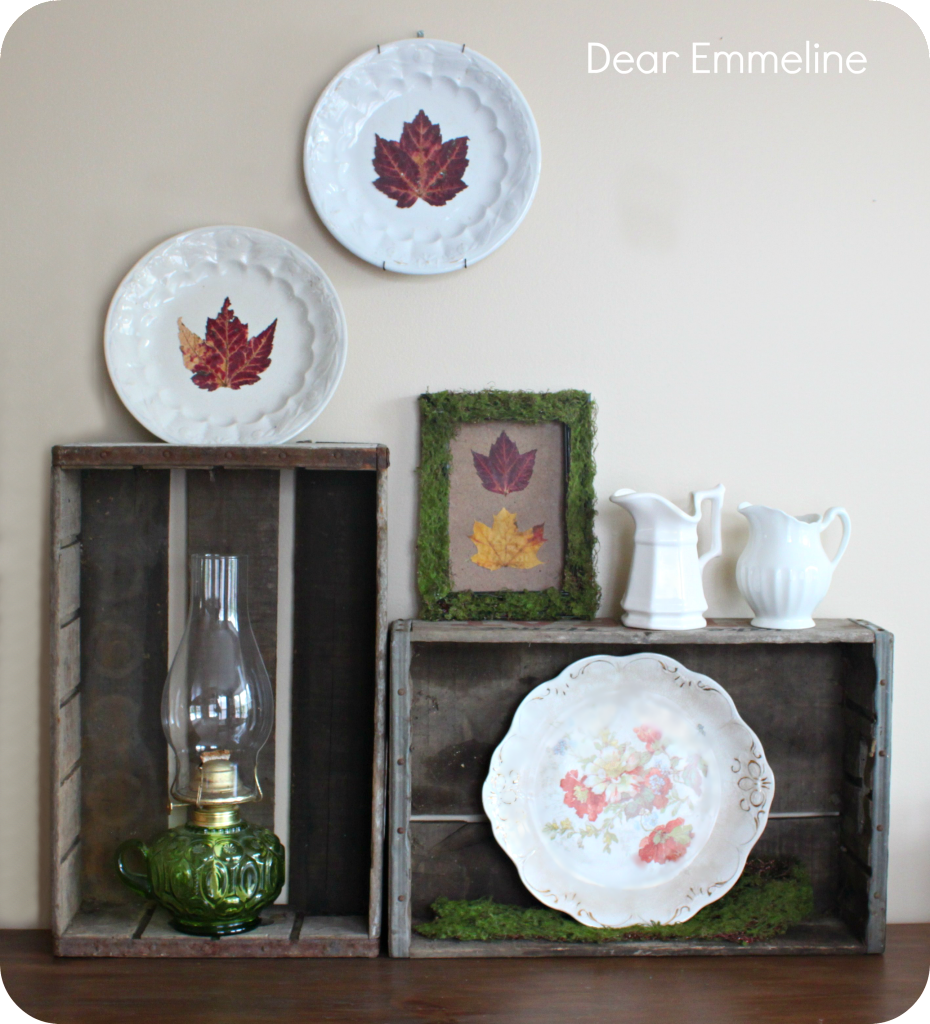 The handle on this upturned crate is a perfect plate holder!
If you don't have any pressed leaves hanging around you could easily buy some preserved or silk leaves or use freshly fallen ones straight from the ground!
More details on the moss frame coming later!
Do you have any decorating ideas for fall? Link them in the comments. We'd all love to see them!
Shared with: