When I hosted a giveaway for one of my handmade pillows a few weeks ago, one pillow in particular got a lot of interest.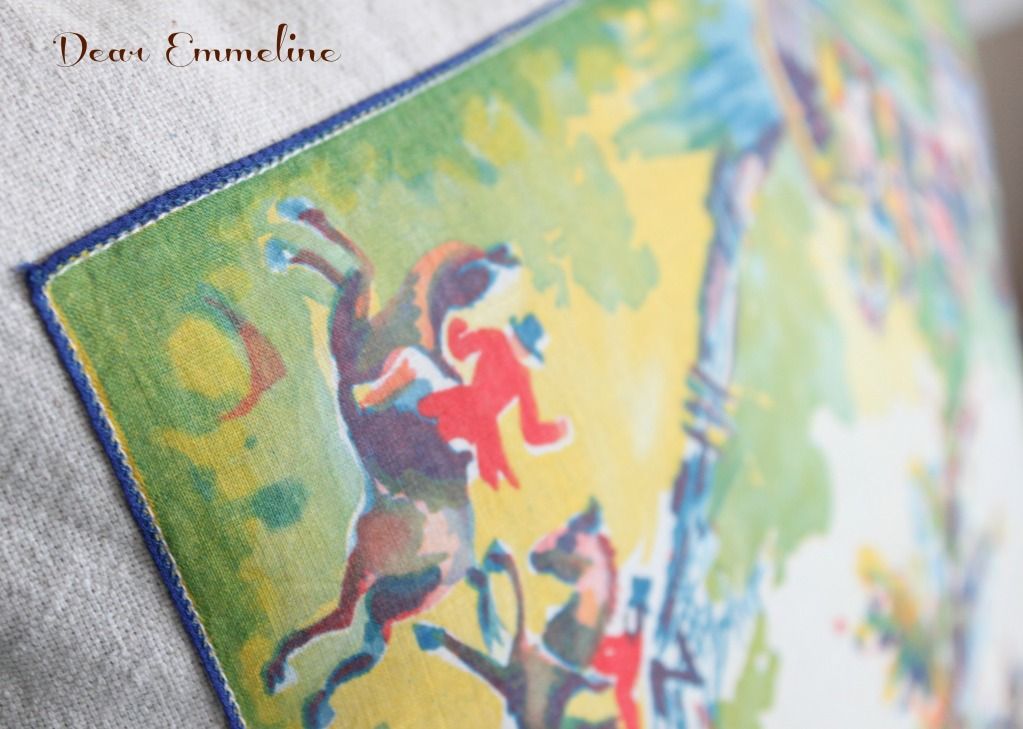 I found the vintage handkerchief at a local antique store and loved the colors and watercolor graphic. Perfect for fall. Holly won the giveaway and had her choice of pillow covers. It didn't surprise me that she chose this one.
With the weather cooling and new advertisements, catalogs, and magazines featuring cold weather clothes and boots I have been drooling over the many styles of riding boots this fall. A few of my favorites remind me of Victorian riding boots with laces and buttons! I'm on the hunt for the perfect pair for me. Can't wait to find a pair to match up with skirt, dresses, skinny jeans, and a pair of leg warmers!
I put together my first Polyvore board featuring a few of my favorite equestrian themed fashion and home decor finds.
Hope you're inspired to get outside in the cool weather or to cozy up inside with some reminders of the beautiful colors and creatures of outdoors!
Shared with: