We're a little light on Christmas decor this year. We usually host a Christmas White Elephant Party for our small group but we're taking the year off so the Christmas decorating has been at a minimum. Since we aren't hosting anything at our house I decided to give myself a break and tone back the holiday decor. We did take the kids out and hunt for a live Christmas tree. We found a beautiful 12 foot spruce and chopped it down to fit in our space.
Here she is all decorated with white lights and our hodgepodge of ornaments!
Yup, no curtains. A project for another day.
Also excuse the missing coffee table knobs. The kids have stripped the screws pulling and twisting on them
and they haven't been fixed yet!
Our tree is filled with ornaments from my entire lifetime. I received at least one ornament every year growing up and the tradition has continued now that we have our own kids! Some of my favorites are Wallace Wood ornaments that my mom has gotten us almost every Christmas since the Christmas we were engaged!
For our mantel I simply put up our Willow Tree Nativity
and stockings. Nothing fancy. I have plans to make special stockings for the kiddos. We'll see if I get to them in time for this year!
Last but not least, I wanted to share a special package that arrived in the mail from my Craftbaby Secret Pal!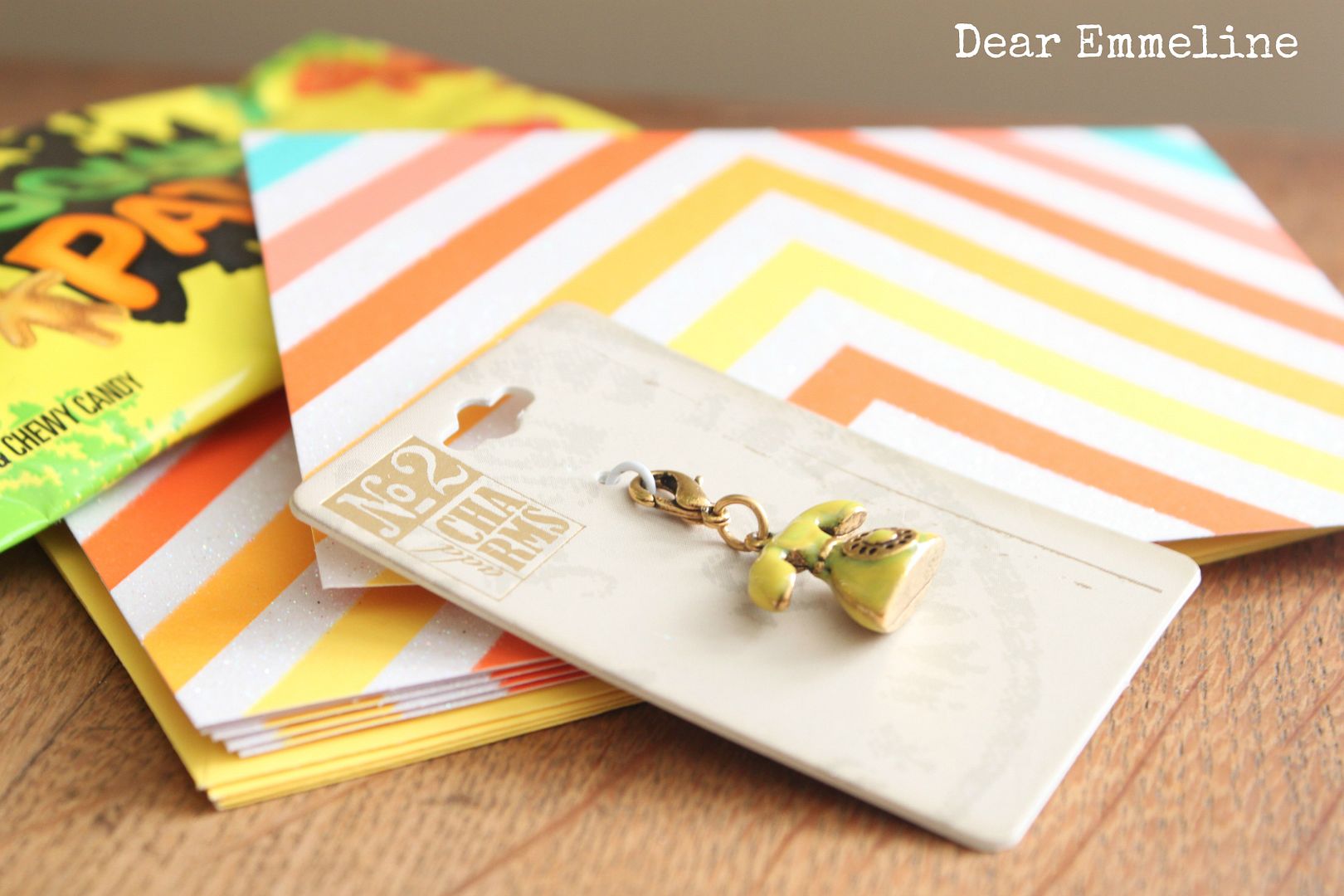 Some sweet glittery note cards, a telephone charm, and one of my favorite candies….Sour Patch Kids! Whoever she is….she's a girl after my own heart. Coordinating gifts! Even the candy pouch matches.

So what's going on over at your place? Decorating in full swing or are you going a little light on the decor this year?
Disclosure: The Willow Tree Nativity link is an Amazon affiliate link.


Shared with: