The curtains are hung and I'm quite proud of the rod we made ourselves!
Here's how it was done.  We started with two large antique glass furniture knobs.
We made a trip to the hardware store and picked up one 3/4″ x 10′ Metallic Electrical Tube (EMT) Conduit ($3.98), a pair of curtain brackets (the plastic ones are around $5.00/set), and a 3/4″square dowel.  Making the total cost of this curtain rod project around $10.00.
We painted the conduit (cut to size) and brackets with Pure White Annie Sloan Chalk Paint we had on hand and sealed it with wipe-on poly we also had in our paint stash.
before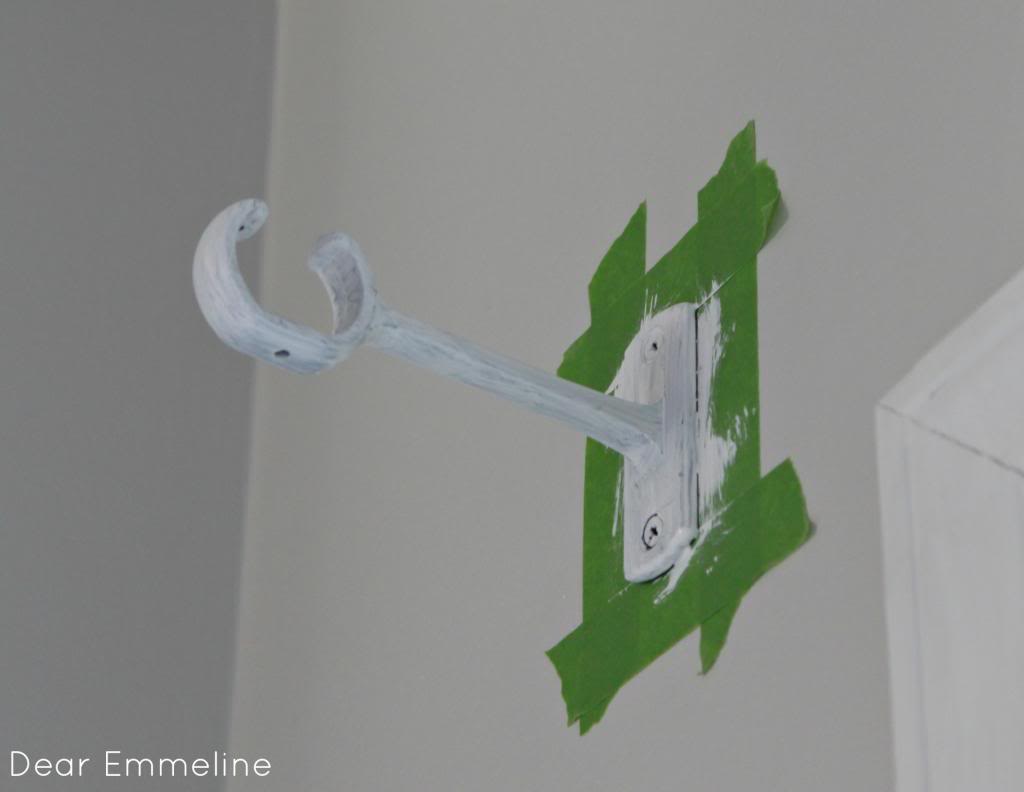 during
By taping the brackets off with Frog Tape we were able to paint them right on the wall and keep the new paint job clean.
Next, drill a 2+" deep hole the size of your knob hardware into the dowel.
Cut off an approximately 1.5″ chunk of the dowel.
Thread the knob through the dowel and use the nut to secure.
The 3/4″ square will fit perfectly and snugly inside the ends of the 3/4″ round conduit.
There you have it.
A perfectly customizable way to make a curtain rod in the color and style you desire!
Feel free to visit the other posts in our kitchen makeover series:
Painted Cabinet Reveal
Hardboard Plank Wall
Side Kitchen Reveal