On one of our trips to the local antique mall, my Mother-in-law saw me admiring an antique silver chandelier.  Turns out it was wrapped and placed under the Christmas tree just for me!
Here's what it looked like straight out of the box.
As you can see, before we could even test it out to see if it worked, we needed to replace the OLD wiring (which just looks like rope in this picture).  It was frayed, rope-like, and very unsafe looking.  My husband picked up a new wire at the hardware store, disassembled the lamp and rewired it.
And here it is in all of its rewired glory.
Still a slight issue.  The bulb covers were too tall and the sockets are sized for medium Edison based bulbs….hence the CFL.  I chiseled and cut the covers down with a hacksaw and a small pair of sewing scissors.  We do things real technical-like over here. 😉  A quick trip to Walmart and we found the correct size flame shaped bulbs.
Our standard brass chandelier came down last night and up went my new silver beauty!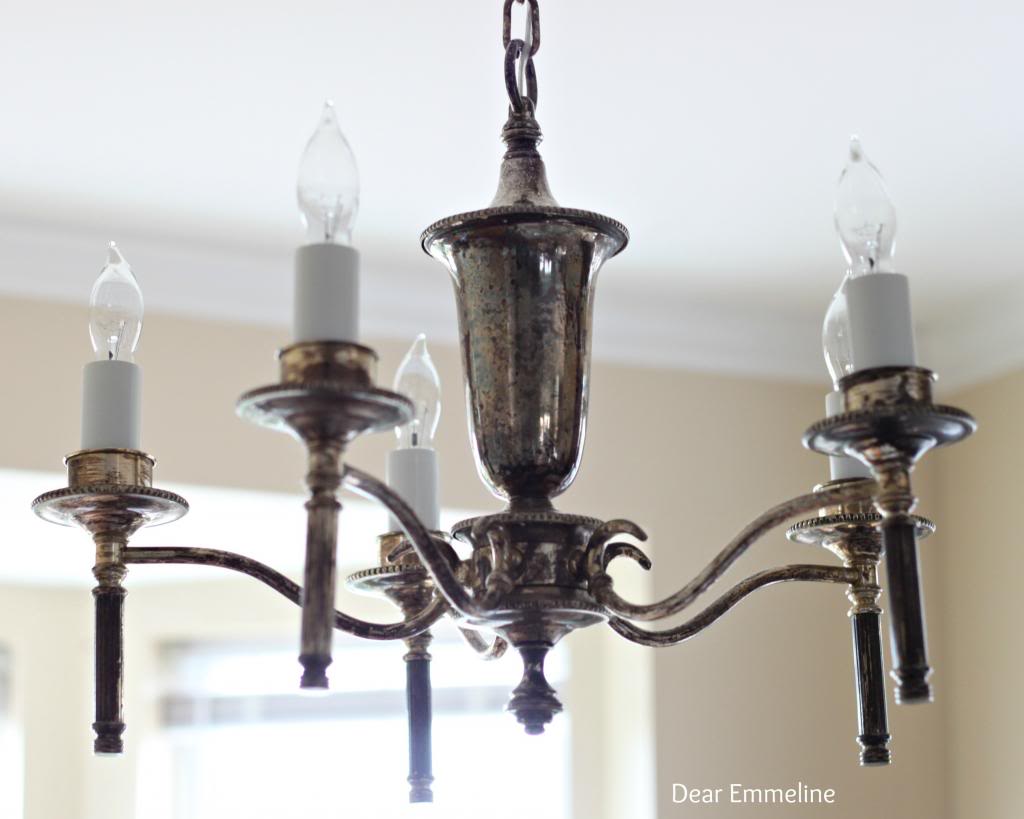 I LOVE it!
Now the questions are, should I polish the silver or leave it tarnished?  And, should I put the glass globes it came with on or leave it bare?
Update:  Here it is with the globes.  Sorry they're just a bit dusty!