3.14
Oh dear!  How could I forget that today is Pi Day?
I even had a pie recipe in the queue.  Not only did we pretty much finish up eating it tonight but it was delicious!
So before Pi Day comes to a close here's a little piece for you.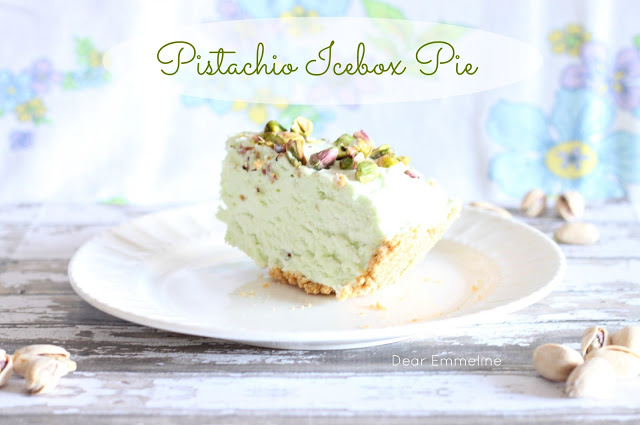 2 cups heavy whipping cream
1 can sweetened condensed milk
1 box pistachio pudding
graham cracker pie crust
1 cup chopped pistachios
Use hand mixer to beat heavy whipping cream.  Beat until cream forms stiff peaks, approximately 5 minutes.
Stir pistachio pudding mix into sweetened condensed milk.  Mix well and add 1/2 chopped pistachios.
Fold whipped cream into sweetened condensed milk mixture.
Pour filling into pie shell and garnish with remaining pistachios.
Chill in freezer several hours or overnight.