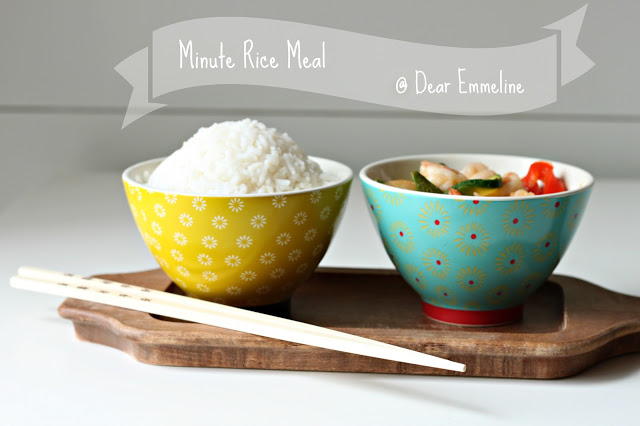 I don't know about you, but our family is constantly in motion. Between activities and DIY projects we rarely have a spare minute. As far as meals are concerned unless it takes under 20 minutes to prepare you probably won't see it on our table…at least not very often. That's why I really appreciate products that make the job of getting food prepared and to the table as simple as possible.
Thanks to Minute® Rice I whipped up this simple stir fry dish the other day within my 20 minute time limit.
Traditional rice takes between 20-45 minutes to cook (after bringing the water to a boil). Every bit as moist and tasty, Minute® Rice takes less than 10 minutes to prepare and is available in white, brown, and premium rice varieties. Now that's a rice that is on my time table!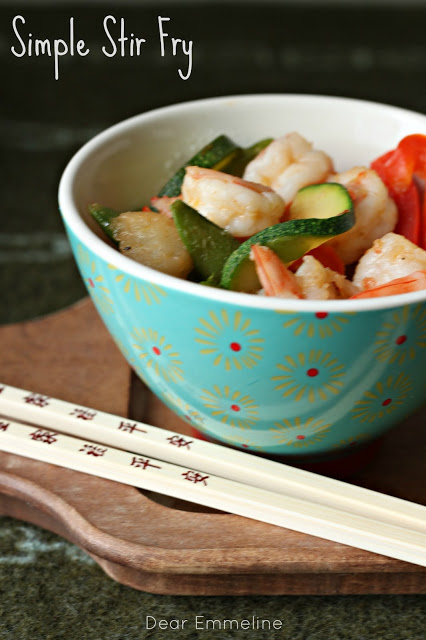 Simple Stir Fry with Minute® Rice Meal
Ingredients:
–Minute® Rice
-frozen shrimp
-frozen snap peas
-1 can water chestnuts
-1 red pepper
-1 zucchini
-stir fry sauce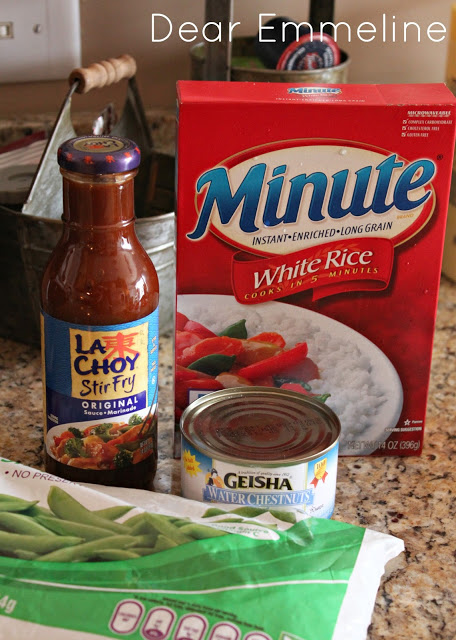 Directions:
1. Place shrimp in bowl of cool water to thaw. After they are thawed remove tails.
2. Wash and cut red pepper and zucchini.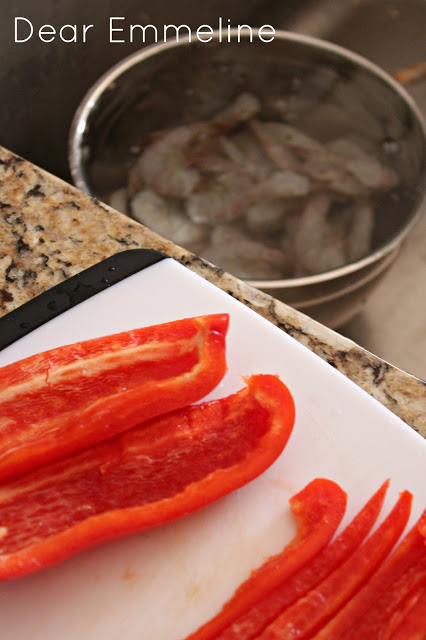 3. Place ALL vegetables in wok or large skillet over medium heat, cook until warmed through.
Simultaneously bring required amount of water to a boil for Minute® Rice. Once the water has come to a boil, stir in rice, cover and remove from heat, let sit 5 minutes.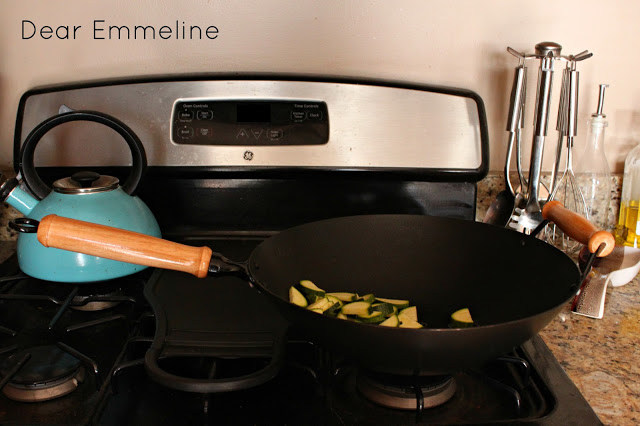 4. Add shrimp to vegetables and cook several minutes until done.
5. After the vegetables and shrimp are cooked pour in desired amount of stir fry sauce and toss. Let heat 1 minute.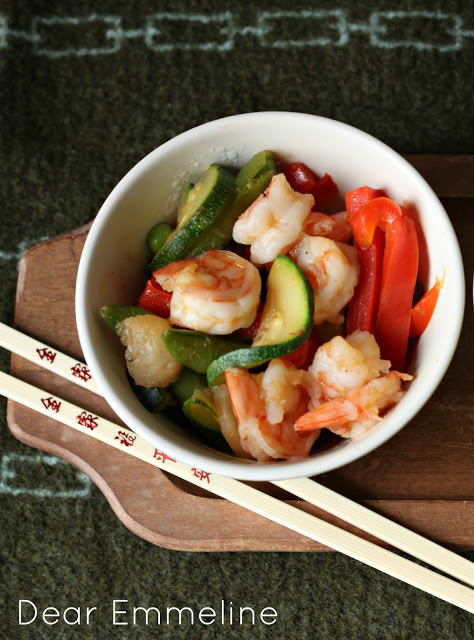 Nothing beats a healthy delicious (& stress free) meal! Yum!
p.s.

Minute® Rice is so quick and easy to prepare and is great pantry staple. When meal time seems like a hassle, Minute® Rice is a go-to ingredient your whole family will love and allows you to have more quality time doing what your want with your loved ones.
Leftover rotisserie chicken or veggies from a meal earlier in the week? Minute® Rice can easily be paired with some of your leftover ingredients to make a quick, easy and wholesome meal your whole family will love in just a matter of minutes.
This is a sponsored post written by me on behalf of Minute® Rice.