So today I am FINALLY finishing up the antique sofa we started reupholstering last year. I know, I know! It has taken forever. In all fairness we've been using it for the past month or two completely finished minus the gimp (trim)! We started gluing the trim on last night and I am trying to get it finished up today. Here's a peek!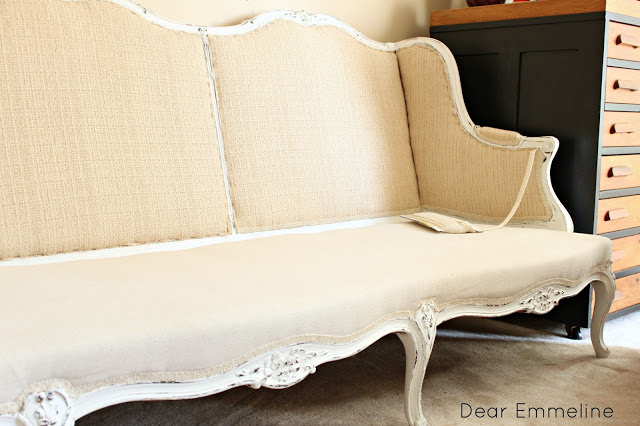 The cushion's off while I glue on the inside gimp. My daughter isn't complaining at all about the opportunity to use it as part of her fort!
While I finish up you can go visit with me and Marian and see the projects I picked out for her Furniture Feature Friday linky party.