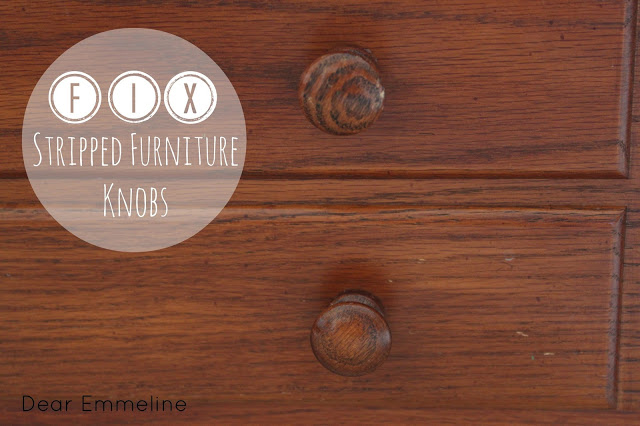 We have a coffee table with about 12 knobs on each side. For the past year, four of the knobs have been sitting in one of the drawers because the screws on the knobs stripped out. A little tip from my father-in-law quickly solved the problem.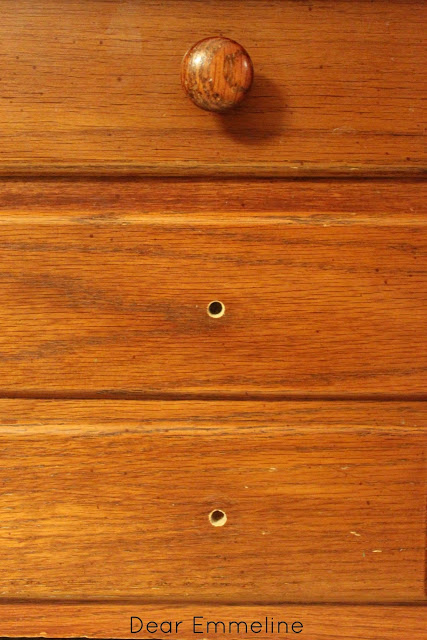 What you'll need:
wood glue
toothpicks
a pair of nips or scissors (really anything that can cut the toothpicks)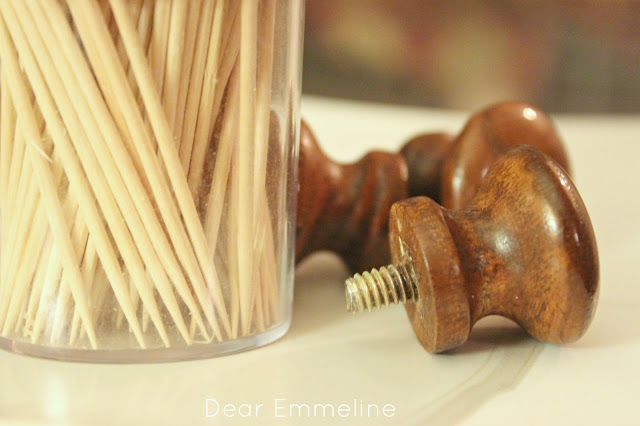 Ready for the three step process?
1. Place toothpick in knob hole. Cut toothpick to measure the depth of the hole. Cut 3-4 little pieces for each hole.
2. Squeeze some glue on each toothpick piece and place around the knob hole.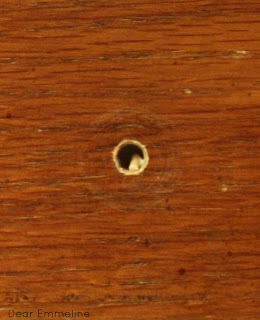 one piece
three pieces
3. Screw in each knob. We did this while the glue was still wet. The toothpicks hold the knob in place and then the glue will bond the knob as it dries so hopefully it won't be budging anywhere soon.
I'm sure if you allowed the glue to dry before you replaced the knobs it would work too. Since we will never be changing out the knobs on this piece we wanted them as solid as possible. If you want to be able to easily change out a knob down the road I would suggest allowing the glue to dry first.
What's your method of choice for fixing stripped furniture knobs? Will you be giving this one a try? We'd love if you would leave a comment and let us know!
For another drawer pull fix visit one of our posts that addressed a drawer pull predicament. Plus, if you liked seeing how toothpicks can be used to fix a stripped knob then you may also enjoy this mess free way to paint drawer pulls.