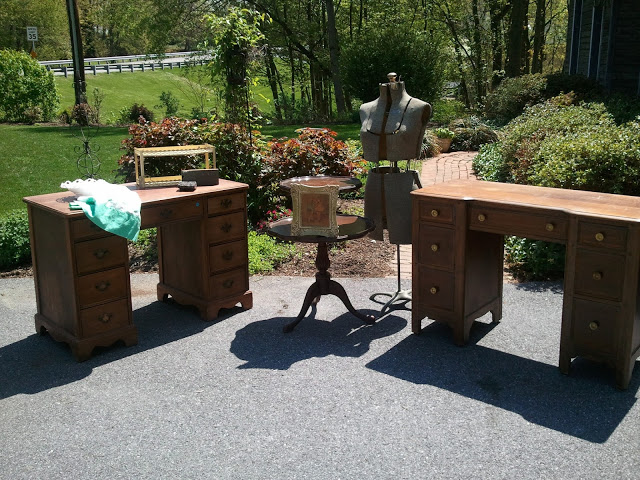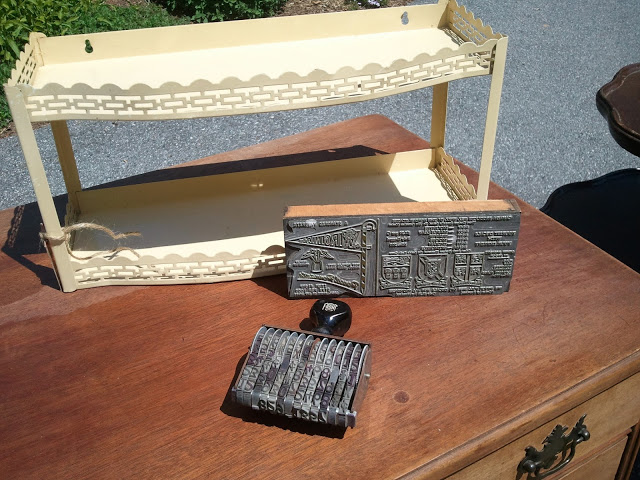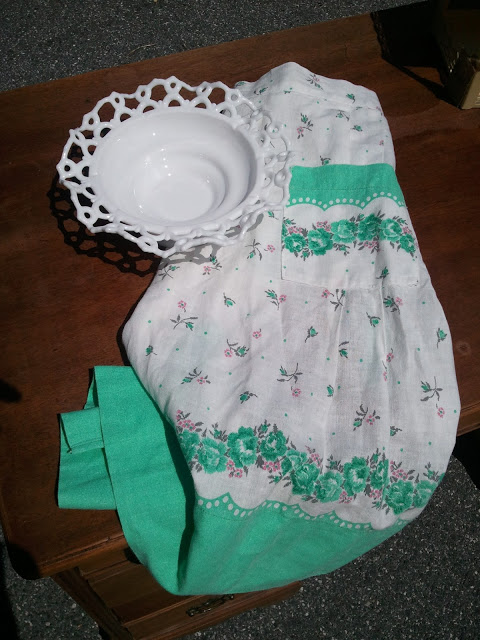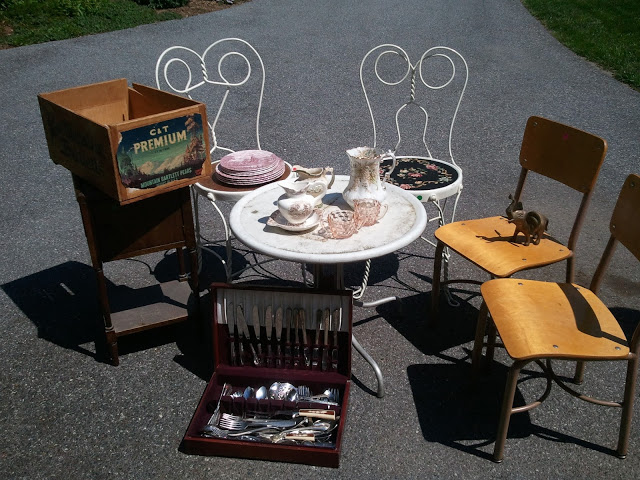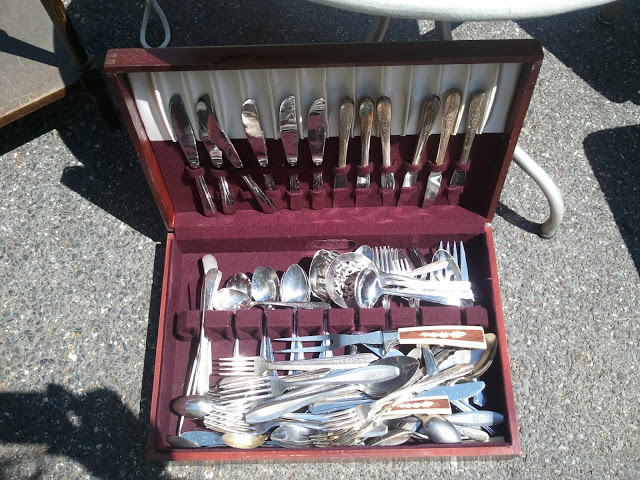 Who do you think makes the better pirate?
Want an item by item breakdown to help you decide?
Me
vintage dress form: FREE
cream metal wall shelf: FREE
wood desk with pulls: $35.00
stamps (pictured) and old school teacher style scissors inside desk: FREE
wood desk with knobs: $15.00 (hubby actually bought this one)
vintage linen apron: $10.00
ballet painting in frame: $ .50
tiered wood table: $25.00
milk glass compote: $2.00
Mom
wood pear box (gift for a friend): $10.00
transferware pitcher and plate: $1.00
2 school room chairs: $5/pair (I found these for her!)
pink glass pitcher and creamer: $5/pair
2 parlor chairs: $20/par
flatware and box: $10.00 (Found these too. You're welcome Mom!)
little wood end table: $5.00
round metal table: $5.00
2 china pitchers: $5.00/each
8 red transferware style plates: $4.00
brass elephant: FREE (given to my dad because I bought the desk.)
Official freebie scorer of the day? That's me! I was super excited about my free dress form. It was going to be my first purchase of the day…at our very first stop….for a whopping $2.00.
My husband asked if they had change for a twenty and instead of going to get change the lady said to just take them (dress form and metal shelf)! Made my day!