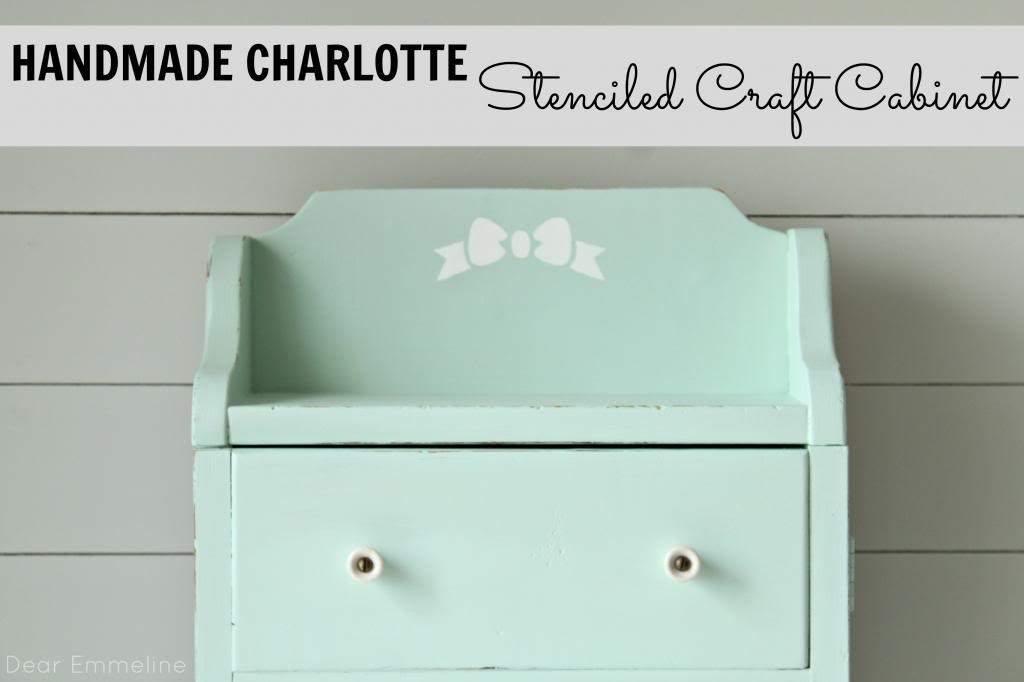 We've been working on turning our master loft into my dedicated craft/work space.  When a box full of paint and a set of Handmade Charlotte stencils came in the mail I knew exactly the project I was going to use them for.
This old cabinet had definitely seen better days and with a little effort I knew it could be beautiful again!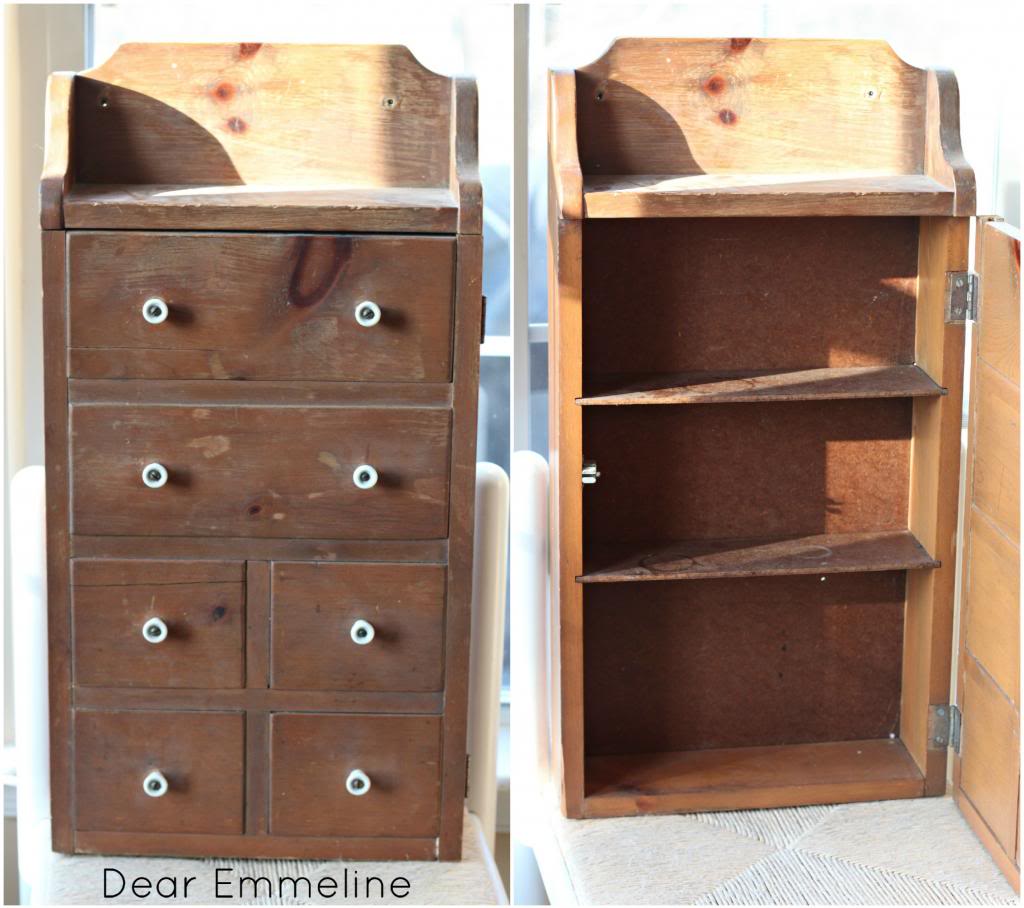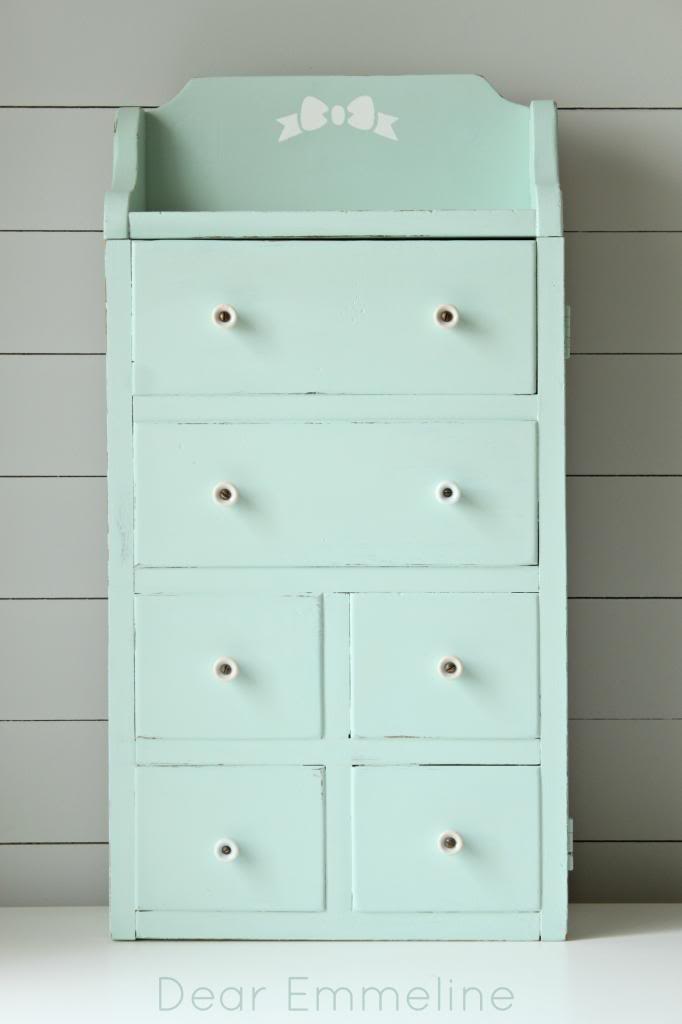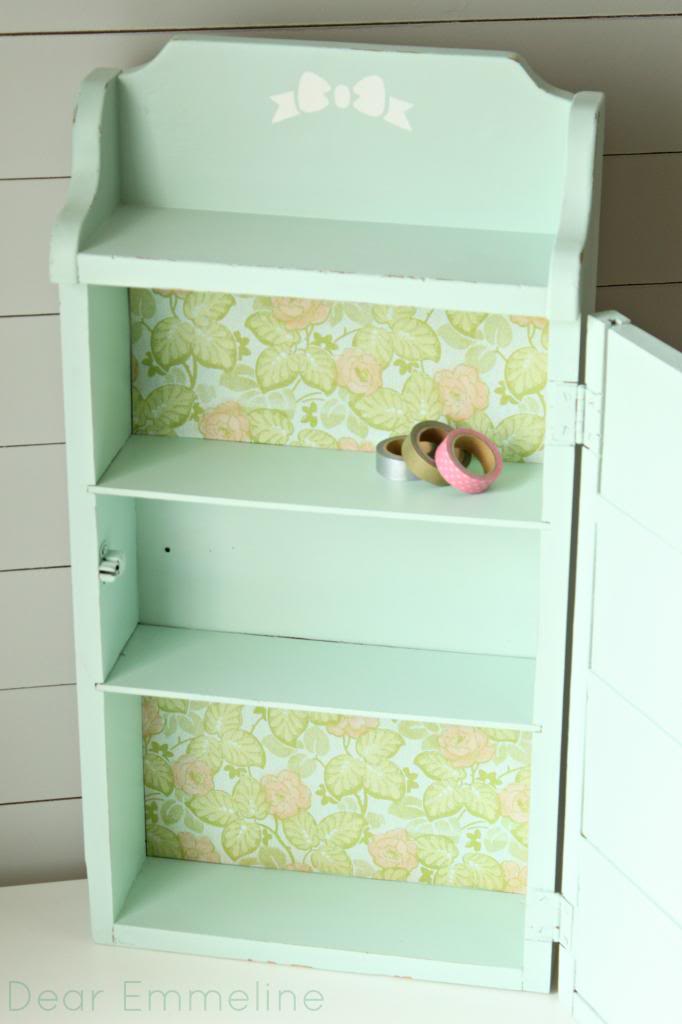 Supplies:
-old wood cabinet
-sample/tester size mint colored paint
-paint brush
–
Handmade Charlotte stencils
 Frames set
-sponge spouncer brushes
-scrapbook paper/pretty wallpaper (if desired)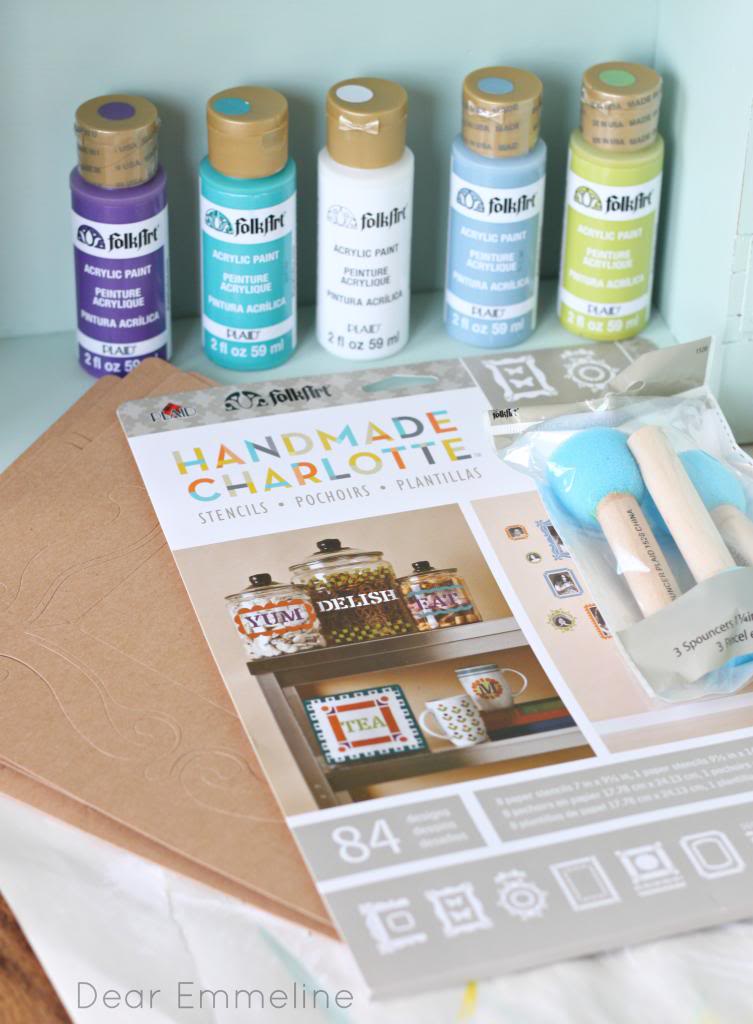 Lets get crafting:
1. Paint your cabinet.  I used 2 coats of mint paint to cover the cabinet completely, inside and out.
2. Choose your stencil(s).  I chose to go very simple with the stenciling.  I picked out just one stencil which I thought would be perfect to complement a craft room.  I thought about using more of the stencil set but decided to let the bow stand alone.  Sometimes when we have a whole set of stencils the tendency is to go crazy and use as many as possible.  In this case I decided sweet and simple was the way to go!  I can always add more!  Less can be more and in this case featuring the bow alone seemed to be the way to go.  Once you've decided on a stencil/stencils remove the inner pieces and use painters tape to adhere the stencil onto your project.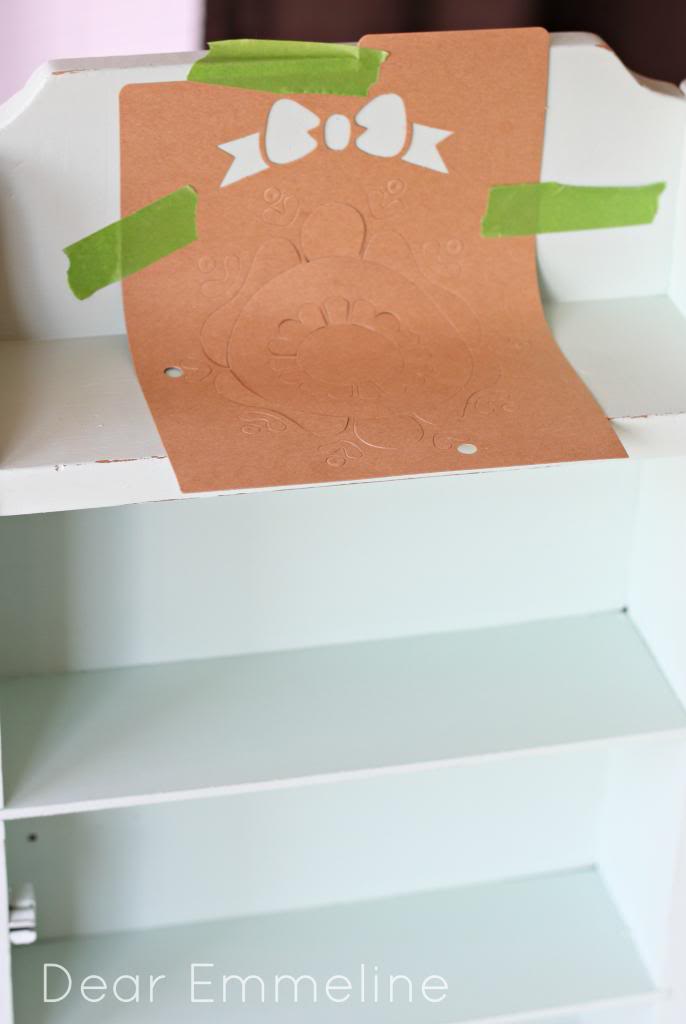 3. Dip a spouncer stencil brush into your acrylic craft paint and remove excess by pouncing your brush a few times.  This will help keep any paint from seeping under the stencil.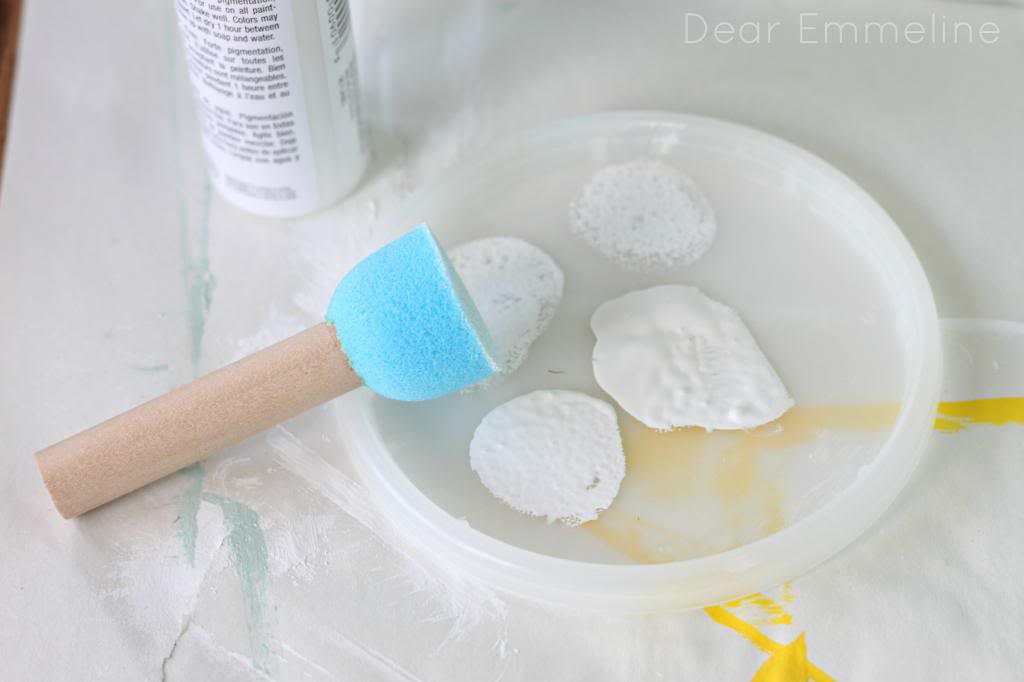 4. Pounce the brush all over the stencil's open area.  Reload your spouncer if necessary.  Repeat with additional coats if necessary.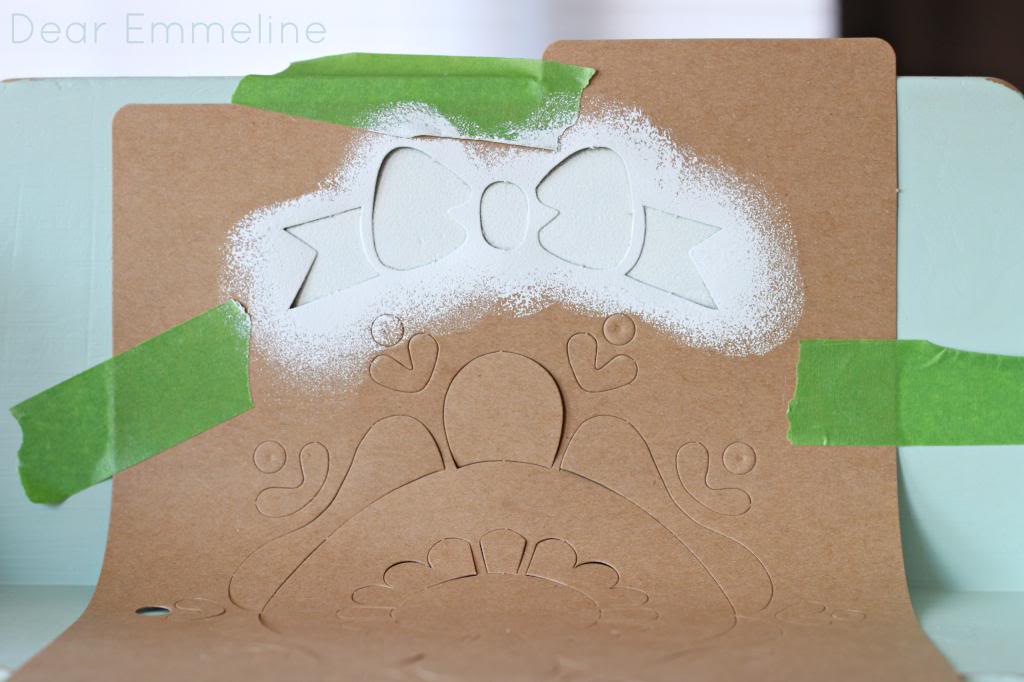 5. Remove the stencil and allow the paint to fully dry.
6. If desired use a coordinating scrapbook paper or wallpaper to line the shelves/cabinet back.  I began to play around with this as you can see in one of the pictures at the top of this post.  I'd love your feedback!  Line the backs with the floral scrapbook paper or keep them unlined?  I would do all 3 shelf backs if I decide to go for it but I need to pick up more paper which is why only 2 shelves have the paper above.
I can't wait to add this piece to my craft room and fill it up with all sorts of goodies!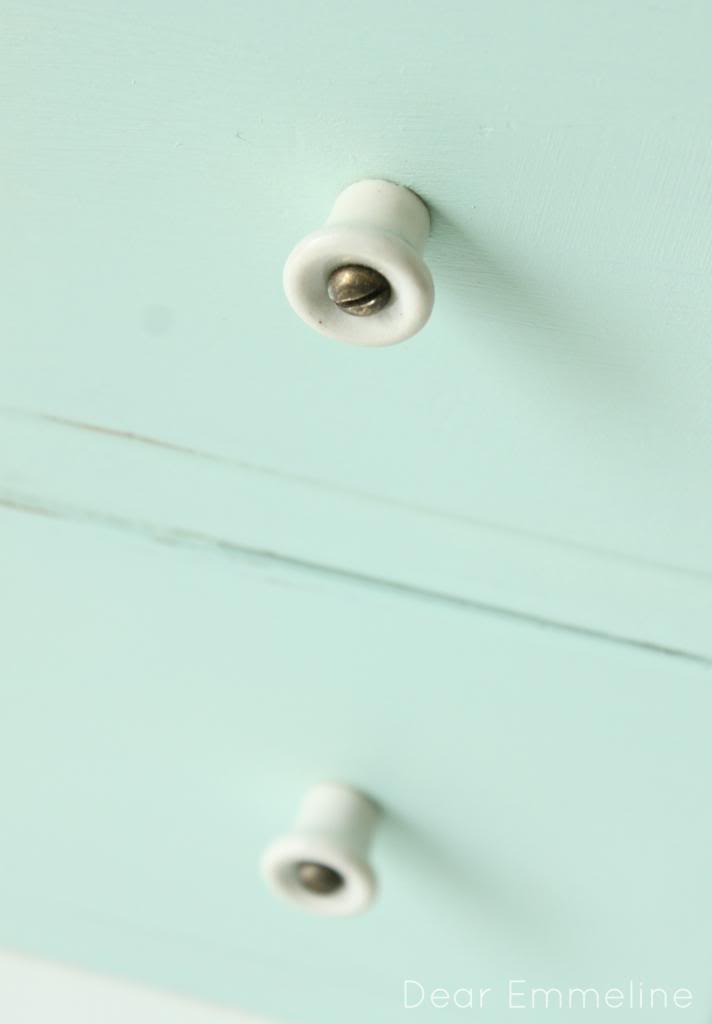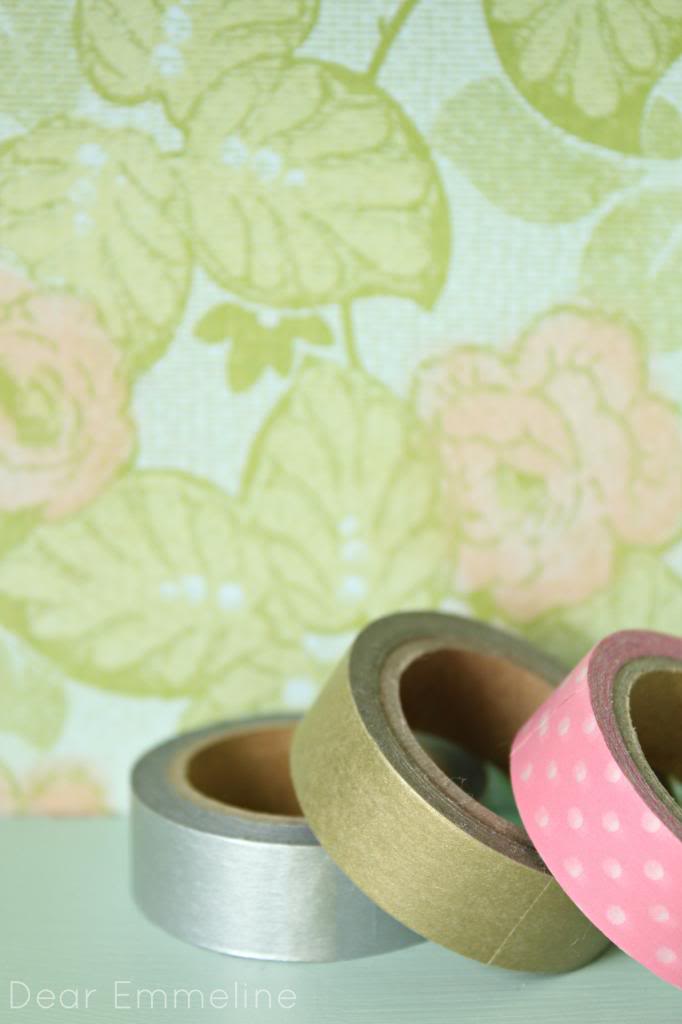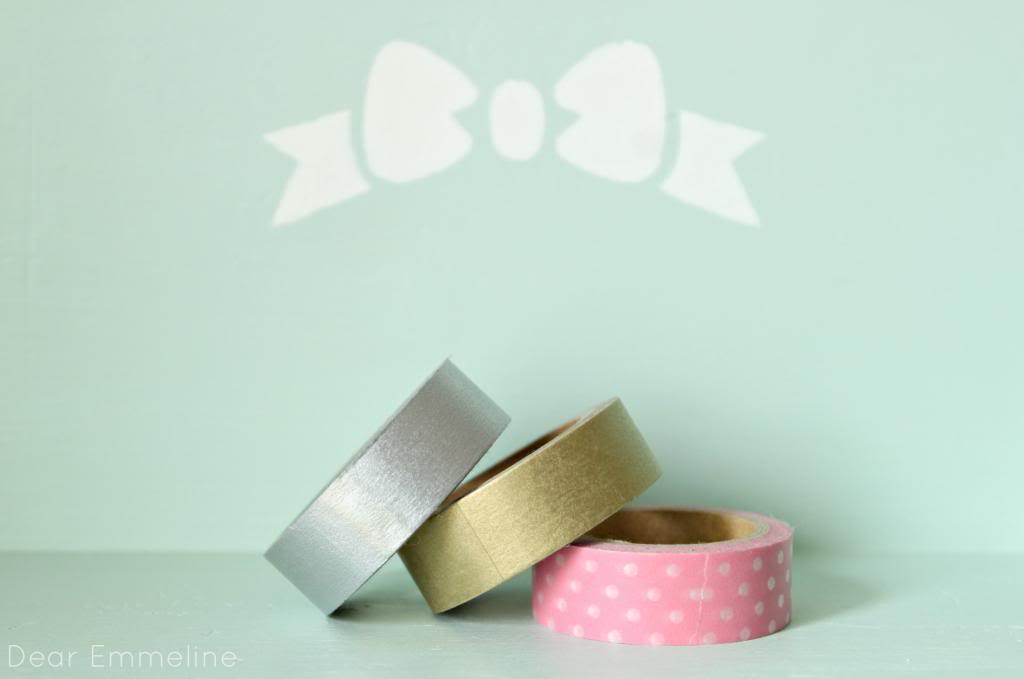 I wrote this post as part of a sponsored campaign with Plaid and The Blueprint Social. All opinions in this post are my own.
Check out some other great projects made with Handmade Charlotte Stencils!