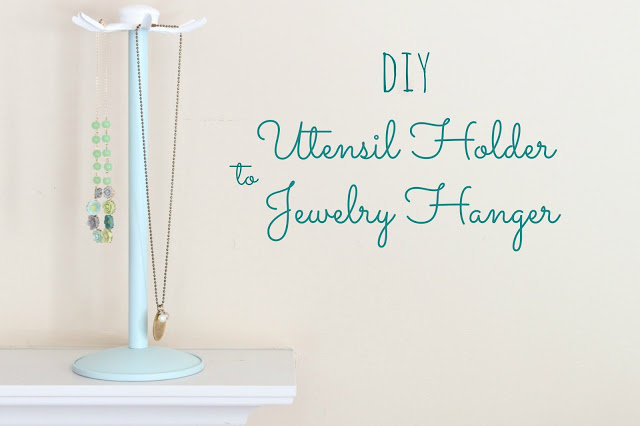 Our stainless utensil set used to hang on a stainless stand.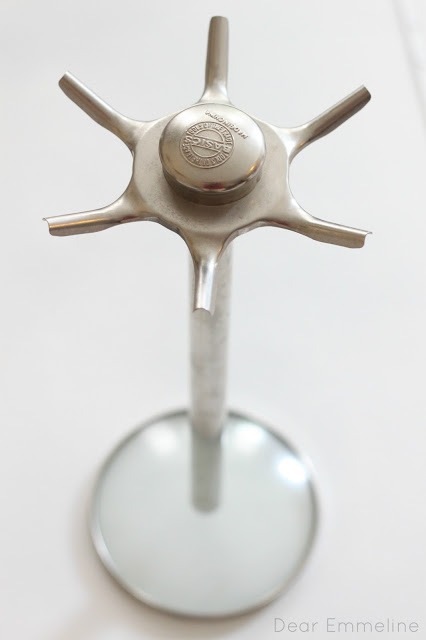 Said utensils now hang on a pretty bar from Ikea.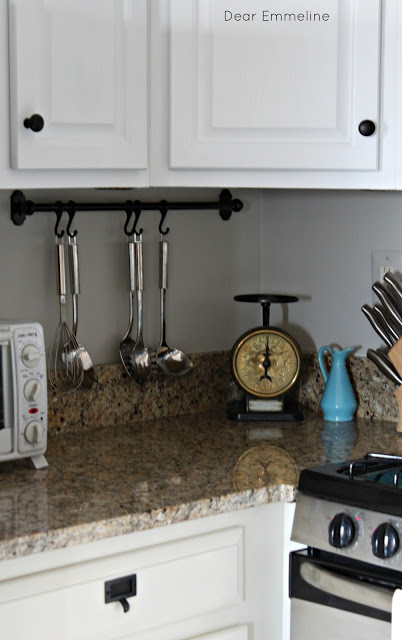 That left me with a useless stand that either needed to be tossed or repurposed.  I chose the later!
Here's what you need to make one for yourself:
utensil holder
spray paint (we used Mirage in Flat)
Plasti Dip (we used the spray variety but I think the dip version would work best…if you can get your hands on some)
painter's tape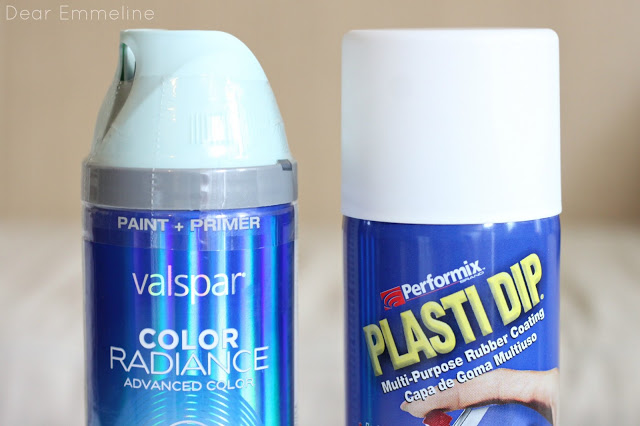 1.  Make sure your utensil holder is clean and free of greasy residue.   I wiped ours with rubbing alcohol but you could use and all purpose cleaner too.
2.  Spray holder with your choice of spray paint + primer made for metal.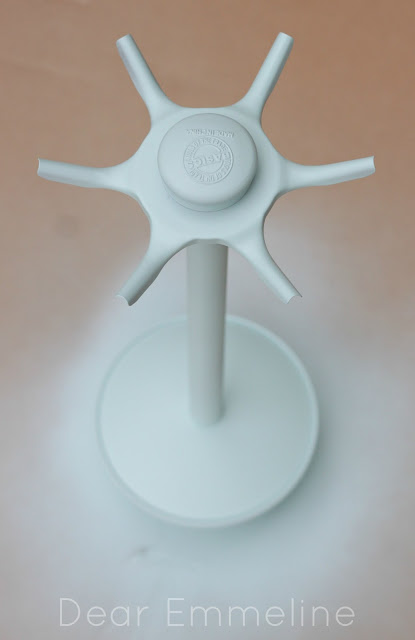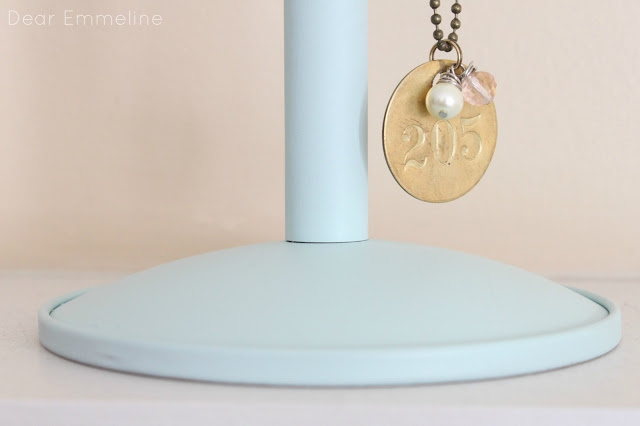 3.  Bag base and tape off.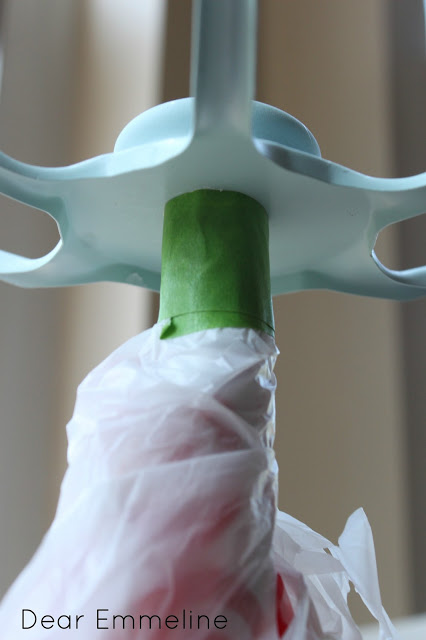 4.  Spray or dip top with Plasti Dip.  This will make a nice soft surface to rest your jewelry and keep it free from scratches.  Mix up your own custom color with this 
Create Your Color kit
at Amazon.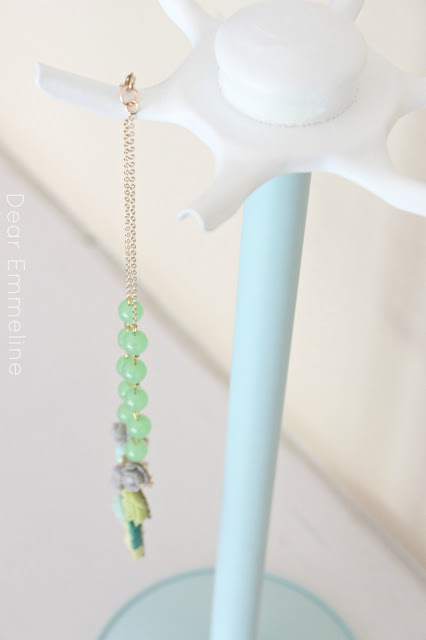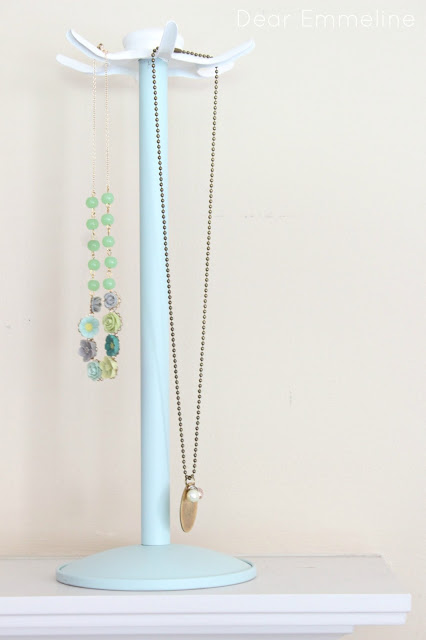 Perfect to place on a dresser, bookshelf, or even your bathroom vanity!
Disclosure:  The Amazon link above is an affiliate link.  If you purchase through the link I will receive a small percentage of the sale.