A few weeks ago I shared some plans for little man's Urban Forest big boy room.
While no actual headway has been made within the room itself several items we've ordered have come in and we found some added items and inspiration.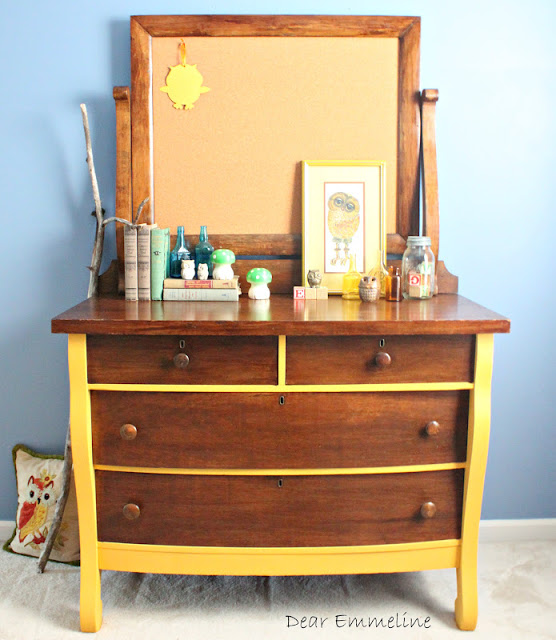 We hit up some yard sales on the way to a family reunion and found a set of vintage pillowcases which just happen to be an orange owl print!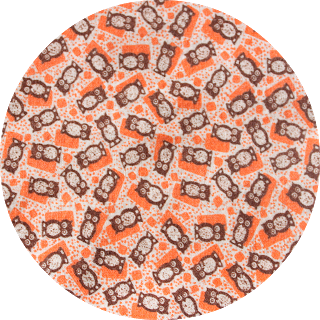 I still haven't decided on the wall color(s). We need to work around a birch tree mural painted by a friend. Additionally, I'm not sure if I'm quite ready to take him out of his crib and move his sister's twin bed over. The bed frame will need to be repainted too. Again color undecided. I'm thinking the same color as the walls.
Since we already have quite a few orange, green, and mustard pops I'm planning on keeping everything else neutral. In either tans/browns, gray, black, or white.
After I shared my plans a favorite blogger of mine, Emily from Jones Design Company shared her boy's room plans with a very similar outdoorsy theme. Where my color pops are orange, green, and mustard hers are red, blue, and green. Even though our color schemes are a tad different It was nice to find so much additional inspiration all in one place!
Unlike us they've made a ton of progress on their boys' room! I'm totally crushing on the white walls and painted ceiling. Emily may have just made up my mind for how E's walls should be painted.
Does sharing little man's new bedding and Emily's design board give you a better idea of where we're heading?
Hopefully I'll have some more progress to share soon!