This morning the kids and I headed out to my daughter's preschool orientation. Next Wednesday she'll start attending school at one of our local public Montessori Schools. I am so excited for her! She seems excited to go and I know it will be a great experience for her even if the transition from being home to being at school is a little difficult.
One way I decided to get her excited about going to school was to make a special backpack for her. Well the backpack isn't made quite yet (hopefully it will be) but we did go and pick out all the fabrics and trims!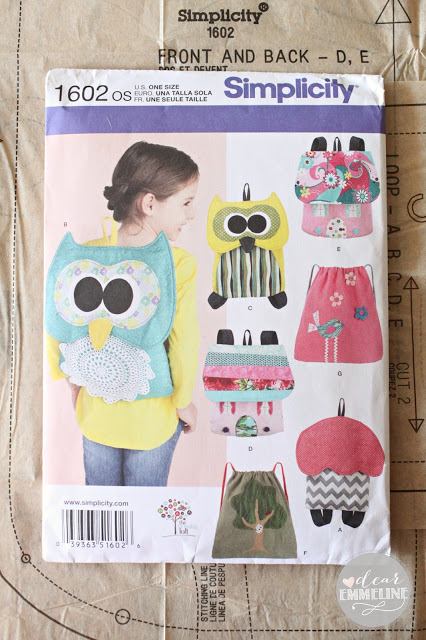 I thought my little lady would want the owl but when I gave her the choice she chose what we are referring to as the dollhouse (letter E). I should have known! She loves her baby dolls, fairies, and little princess figurines.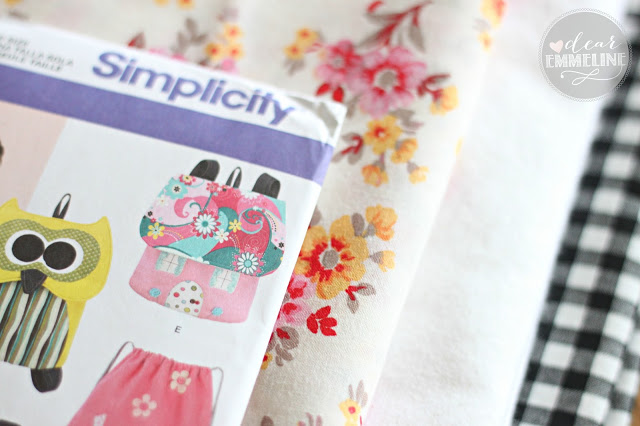 Here's the fabrics we chose!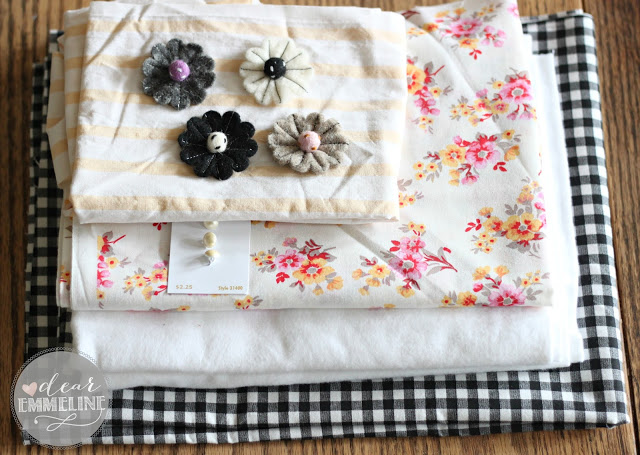 house and straps/loop: black and white buffalo check
roof and inside lining: floral
curtains: stripe
door: white
I already had the striped fabric (from a vintage sheet) in my stash so we went looking for fabrics that would coordinate. I was SO excited to find these adorable felted flowers to go on each side of the door. We actually found the flowers before making it to the fabric which worked perfectly to help us find some options that would work with both.
I'm hoping to sit down tomorrow and sew it all up. We'll see how the schedule goes!
I will confess that I'm not really a pattern sewer. I usually stick to simple projects and just make it up as I go along. The last time I used a pattern was over 2 years ago AND I had my mom with me helping. Pulling out a pattern again was a bit overwhelming at first but once I figured out what I was looking at it really made perfect sense. I decided as I was teaching myself to navigate the pattern that there may be others who would open a pattern and feel like they have NO clue where to begin. If that sounds like you I plan to write a post for beginning pattern readers to walk you through the elements of a pattern and a sensible flow for how to read through it and start working. Look for it in the next week or two! If you don't want to miss the post be sure to follow along via email or any or all of our social media.
Disclosure: This pattern was sent to me by Simplicity at my request. I think it's the cutest!