I told you a while back about a desk redo that didn't quite end up panning out.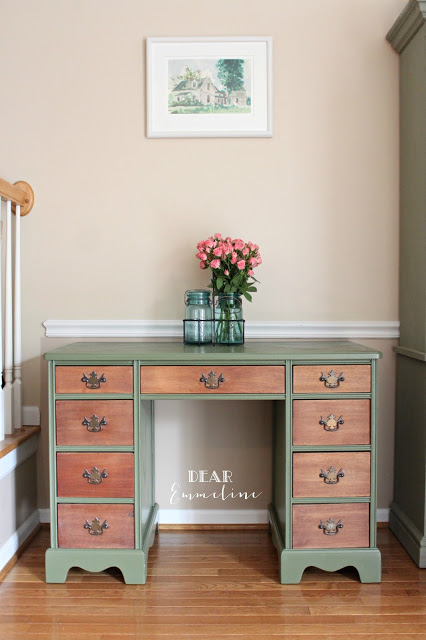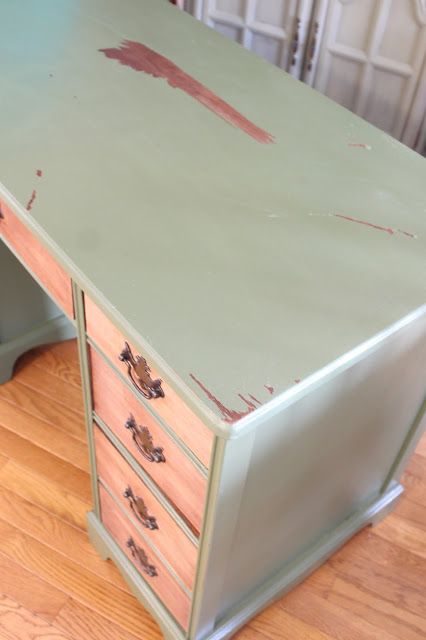 Yikes was I irritated!
Well, we decided to go ahead and strip the paint from the top. Then we gave it a good sanding to get rid of the stains and blemishes that the paint was supposed to cover up.
Not quite sure why that wasn't the plan to begin with!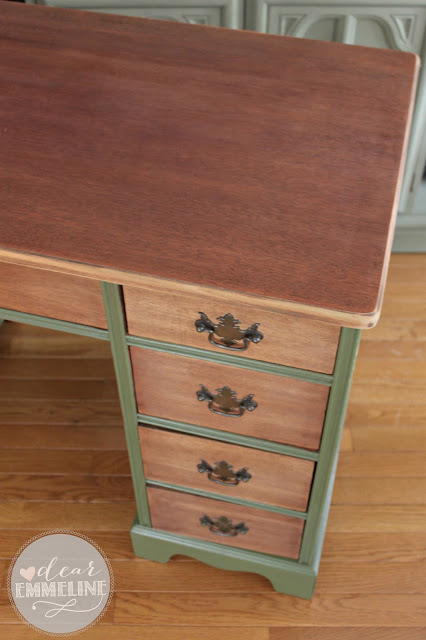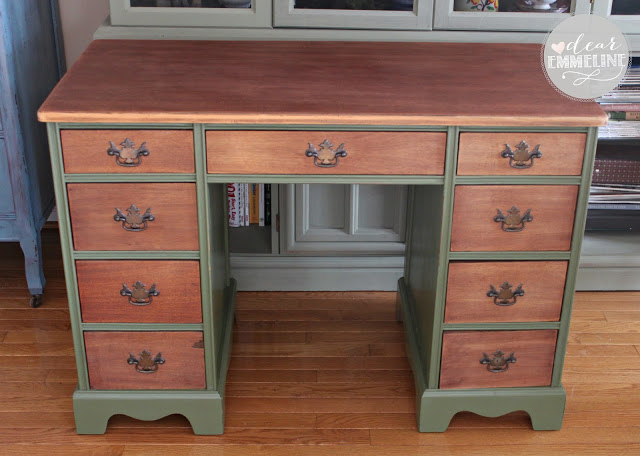 It has a slightly different feel but I always love a nice wood top!
Have you ever had a project fail? What did you do to fix it or did you just scrap the whole project?