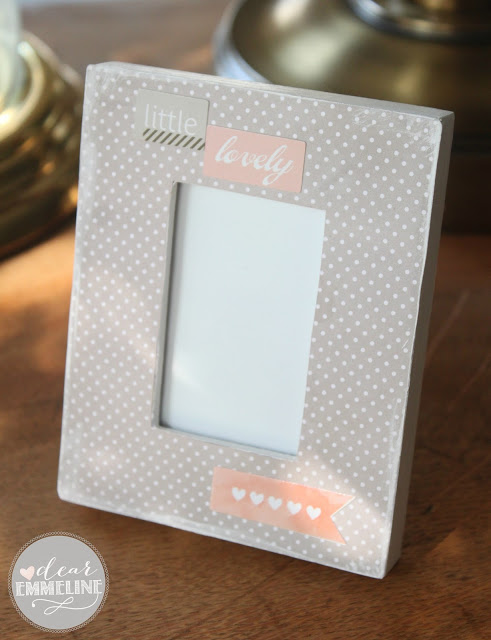 On Labor Day my daughter won this little picture frame in the bean auction at our church picnic. She wanted it so we let her bid on it and as you can see she came home with it. I'm not quite sure why she wanted it. It isn't purple or pink. There's no princesses or fairies adorning the front. Nothing really that would have made me think that she'd be interested. Since I wasn't a big fan of the bland map image on the front I suggested to her that we redo the frame to match the feel we are going with for her room redo. Thankfully, she was on board with that plan!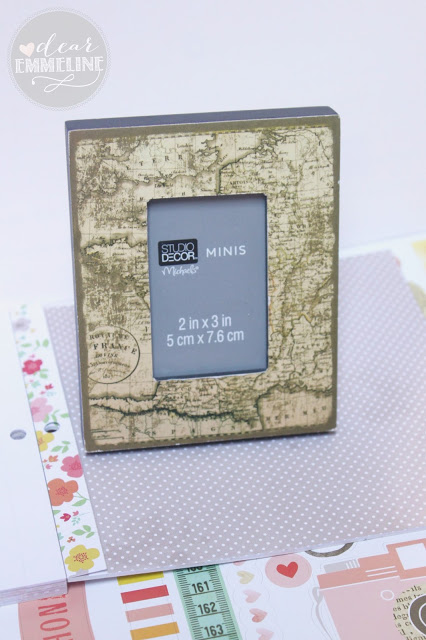 I dug out my Dear Lizzy Neapolitan scrapbook paper and stickers and we set to work.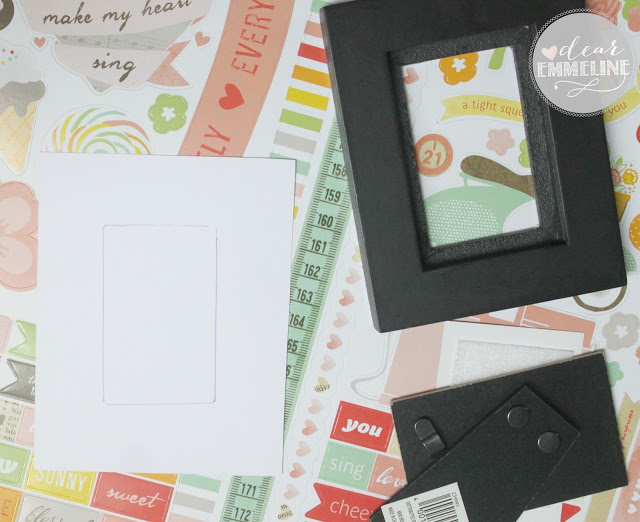 Step 1: Pick out desired scrapbook paper and lay frame face down on wrong side of paper. Trace the outside and inside perimeters of the frame.
Step 2: Cut out scrapbook paper.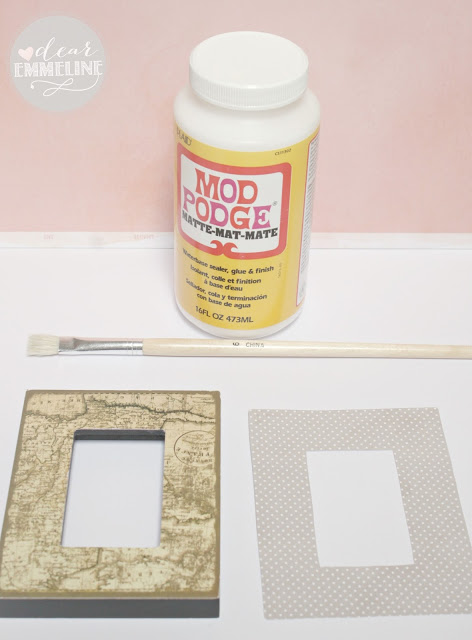 Step 3: Coat back of paper with Mod Podge. Adhere to frame.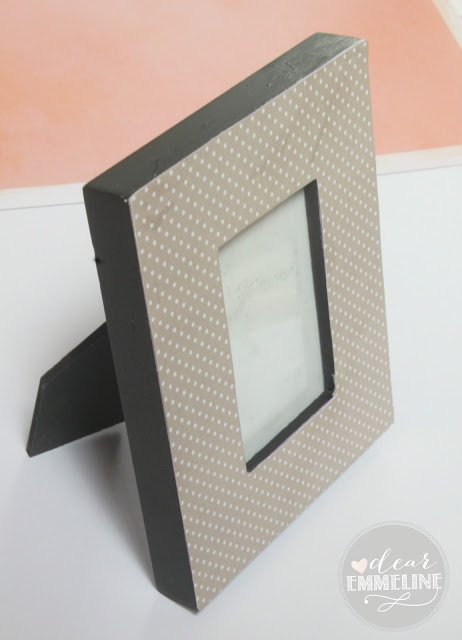 Step 4: If desired, paint frame sides, interior lip, and back of frame a different color. We chose Annie Sloan Chalk Paint in Pure White to coordinate with the scrapbook paper and to match her room.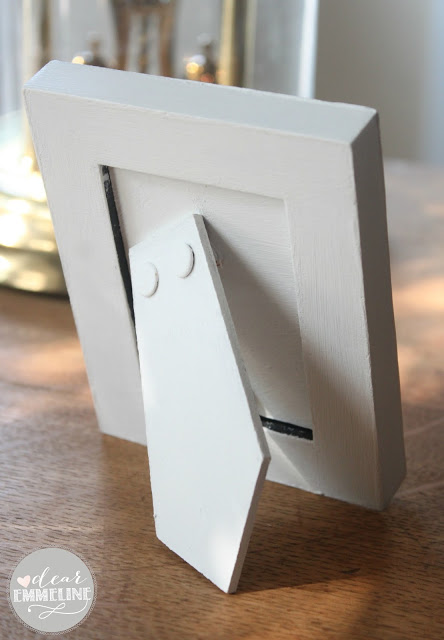 Step 5: Decorate the front of the frame with scrapbook embellishments. If desired use some coordinating paint to distress the edges of the paper.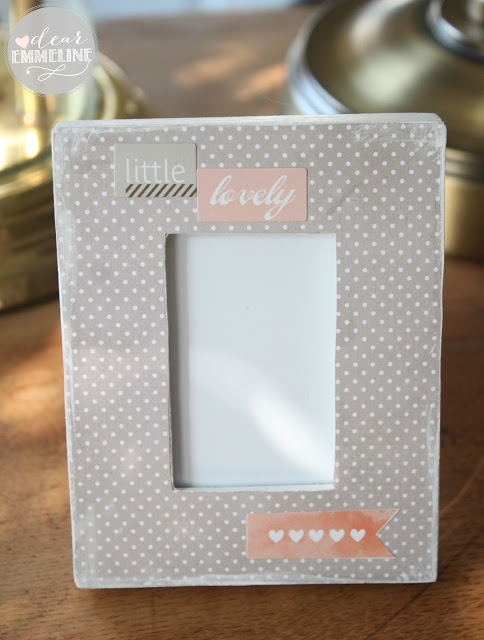 I plan to print out a black and white or sepia tone picture of my "little lovely" to go in the frame. Hopefully her room will get painted in the next couple of weeks (probably more likely months but hopefully not) because I am so excited to get her room pulled together!!
It couldn't be easier to update a plain, ugly, or just not your style frame!
Have you ever given a picture frame a makeover? What did you use? Paper, paint, or something else? We'd love to hear your ideas. Leave a link or share in the comments!
Shared with: