I am so excited to share with you today the 25 Days of Christmas series I'm hosting this year with the help of 12 amazing blogger friends!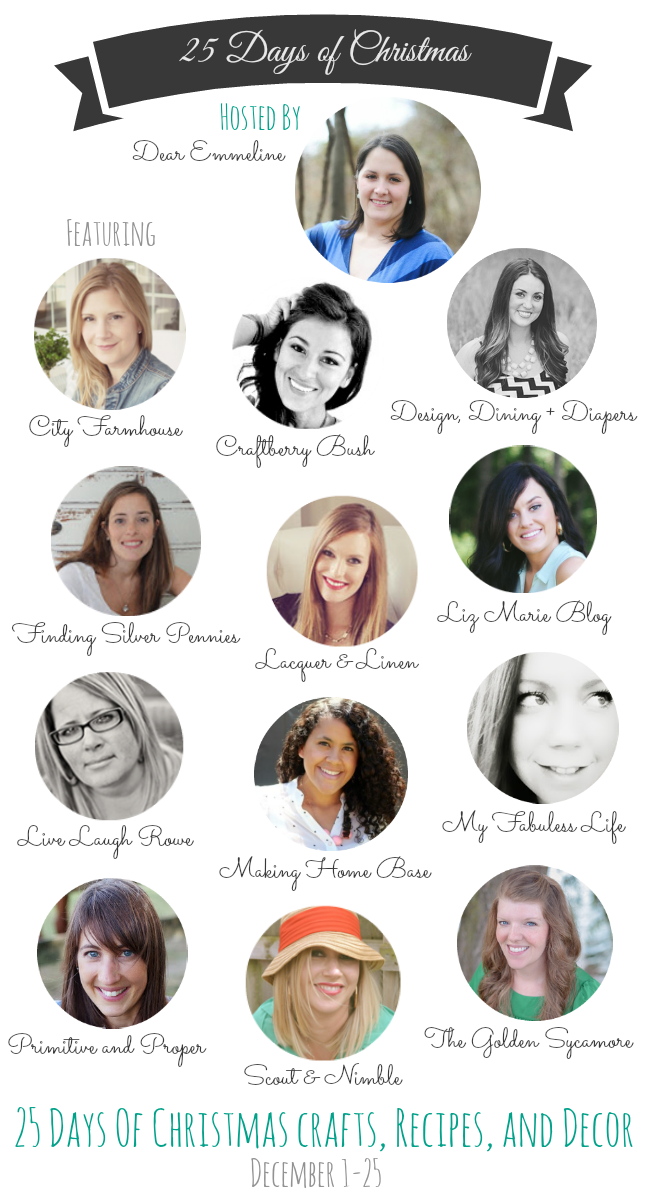 I wouldn't be surprised if you recognize the pretty faces of all of these talented ladies!! Every day, December 1st-25th, we will be sharing Christmas craft, recipe, and decor tutorials as an online countdown to Christmas.
The series will kick off on December 1st, right here at Dear Emmeline. Every day, I'll either be posting a new project on my site or a teaser post to a project at one of the featured blogger's sites!
To make every day a surprise, and a bit more fun, you have the option to participate using the interactive advent calendar (below). Feel free to bookmark this page and every day you can click on a numbered tree to take you to that day's post. Just like a real advent calendar!! We will also be providing an Inlinkz project gallery at the end of every series post so you can view and catch up with any posts you may have missed!
Mark your calendars and don't forget to stop back
here
on December 1st!
We'd be so happy to have you join in on all the Christmas fun. The more the merrier!
***
If you've missed any posts, catch up using the project gallery below.