10 days until Christmas!! What?! December has been flying by. I hope you've been enjoying our 25 Days of Christmas series. We hope our crafts, recipes, and decor inspire you to enjoy this time of celebration and added visits with family and friends!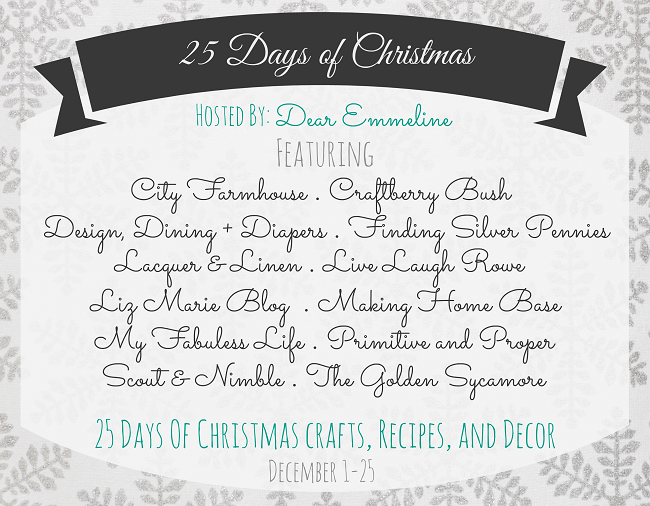 Today you'll be staying with me as I share a pair of boot socks I made for my daughter last year.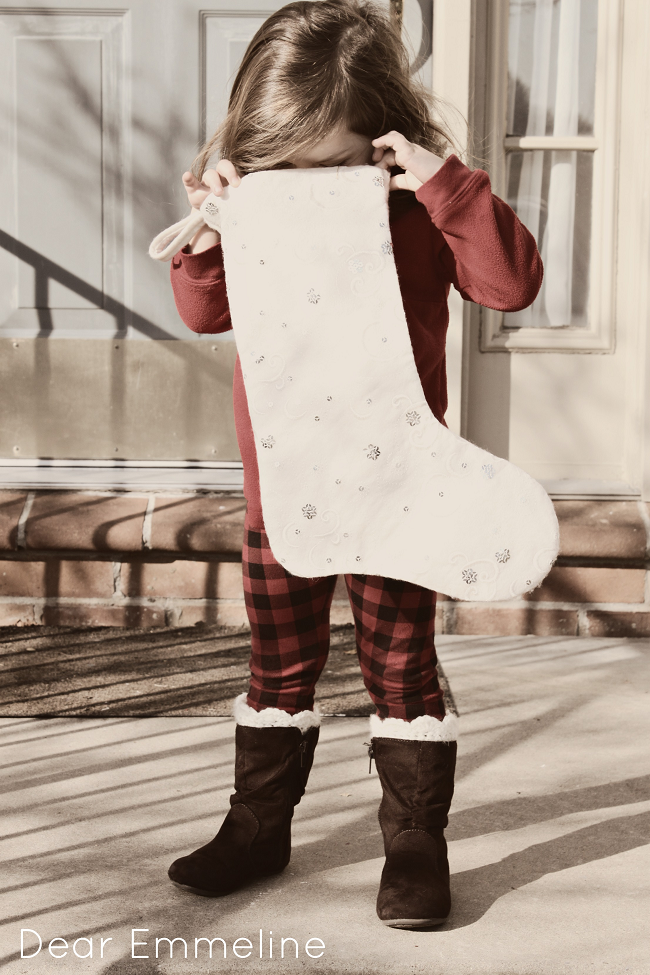 These little cuties combine the idea of a boot cuff into a full coverage sock! The point was to create a way to have thin socks look like full boot socks/leg warmers without the bulk and also to keep separate boot cuffs and socks from sliding around!
These boot socks can be created with any hand crocheted or knitted cuff set or (if you aren't a knitter/crocheter) the can be made with a commercially produced pair.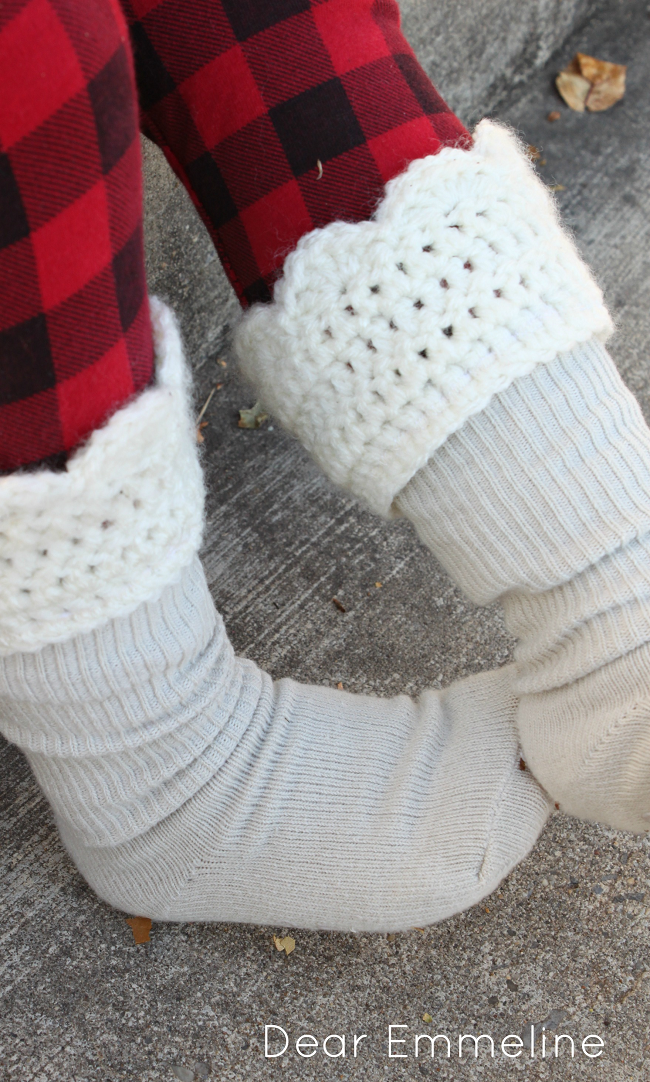 Materials needed:
crochet*/knit boot socks (hand made or purchased)
calf high socks
If making your own cuff you'll need:
yarn
medium crochet hook
decorative button (that fits in stitch width) approximately 1/2 inch
needle and thread to match yarn
*
See how I made my cuffs below.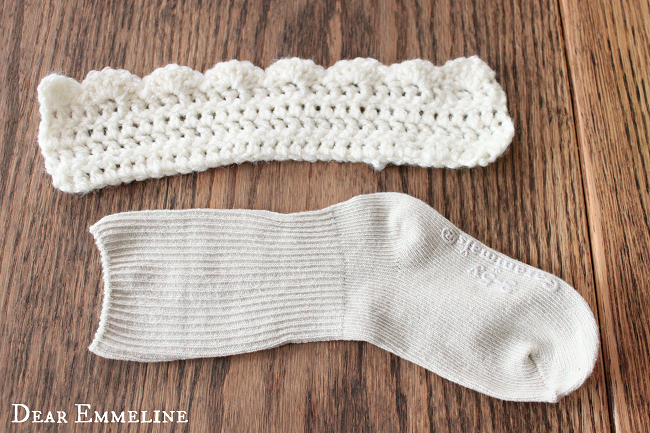 To make my 3-year-old daughter's cuff:
(I do not write crochet patterns and have no clue how to, but here's the stitches I used and hopefully you can follow! If you know how to write patterns feel free to correct me.)
ch 32
Row 1: skip 2 / 29 dc
Row 2-4: 30 dc
Row 5: in first stitch sl st / in second stitch, 6 dc / skip 1, Sl st / skip 1, 6 dc / skip 1, Sl st / skip 1, 6 dc / skip 1, Sl st / skip 1, 6 dc / skip 1, Sl st / skip 1, 6 dc / skip 1, Sl st / skip 1, 6 dc / skip 1, Sl st / skip 1, 6 dc / skip 1, Sl st / skip 1, 3 dc
ch: chain
dc: double crochet
Sl st: slip stitch
To make any size cuff:
1. Chain yarn until your chain is as wide as your calf. Count as you go to determine how many double crochet stitches you will have in each row. You will need an even number so if you have an odd number simply add one more chain.
2. Using double crochet stitch make 4+ rows until cuff is almost the height you desire.
3. Create scallops on last row. This can be done by filling every odd numbered stitch with a slip stitch and every even numbered stitch with 6 double crochet. On the last set of stitches make only a half scallop by making 3 double crochet instead of 6.
Once you have your cuff and a pair of socks your ready to go!
1. Pin front center of sock to center of cuff (see hot pink pin).
2. Use pins to mark back center of sock (see purple pin) and midway point between front and back center (see pale pink pin).
3. Mark halfway point between the center and end of cuff (see yellow pin).
4. Stretch and tightly zigzag sew the sock to the cuff while lining up center pins (pink/yellow). Then continue by lining up purple pin to end.
5. Remove sock, turn, and repeat this process with second half of sock.
6. Hand sew on button to close cuff.
If using a one piece commercial boot cuff simply stretch and evenly pin top of sock to fit fully aligned with bottom edge of boot cuff.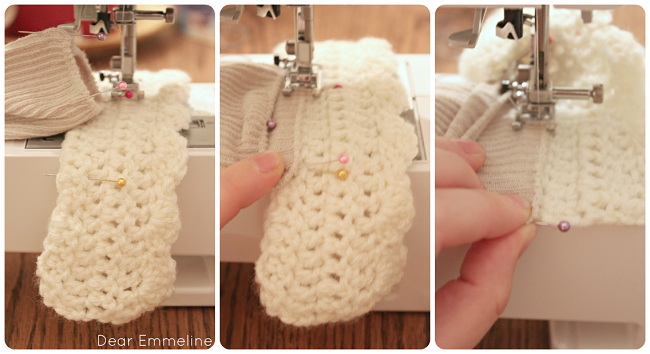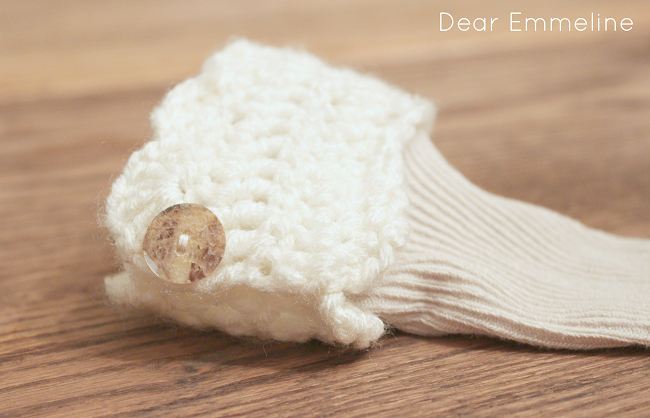 Don't they look so comfy!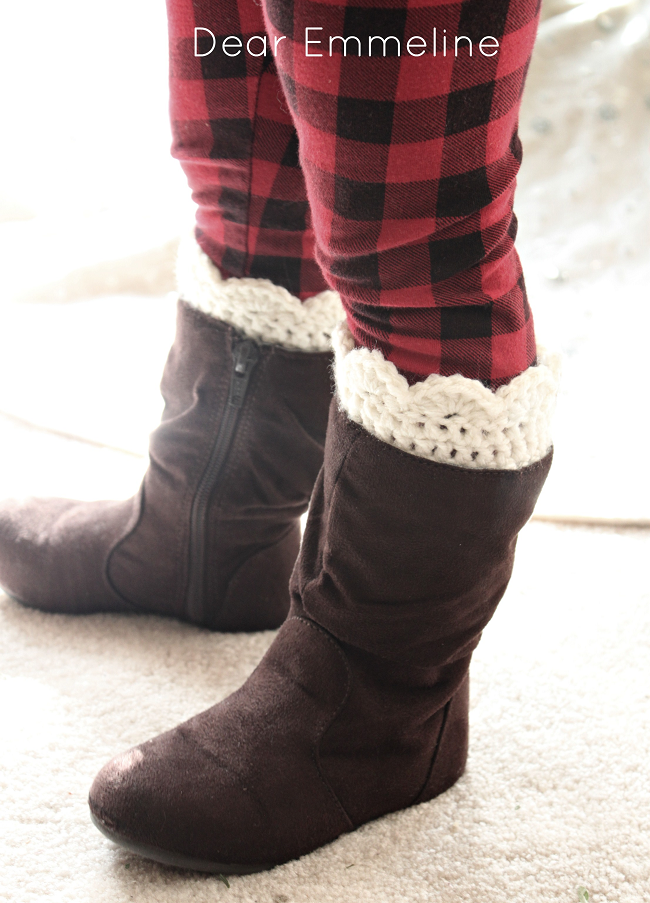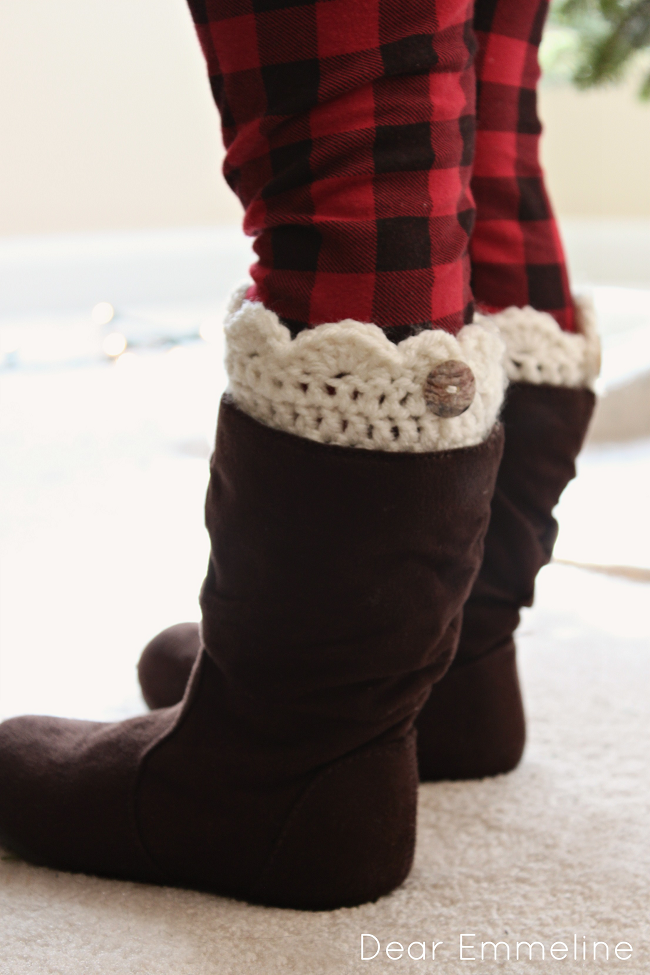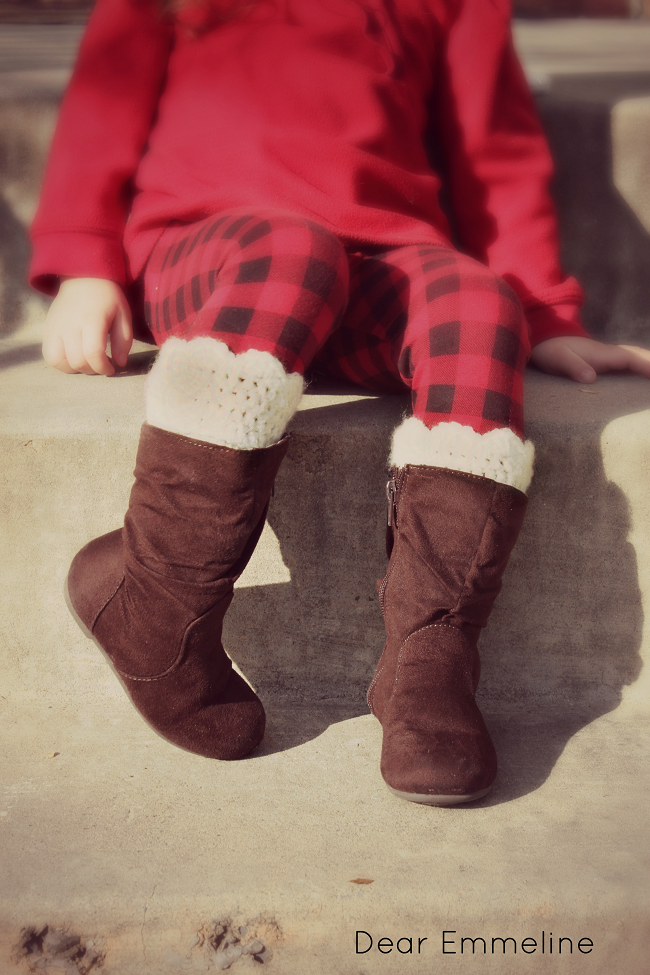 I'm sure any lady young or old would love to have a pair for them under the tree!
Thanks for sticking with us today and we hope to see you back tomorrow.
***
If you've missed any posts, catch up using the project gallery below.