Welcome to day 19 of our 25 Days of Christmas series! Only six days until Christmas!!! Are you ready?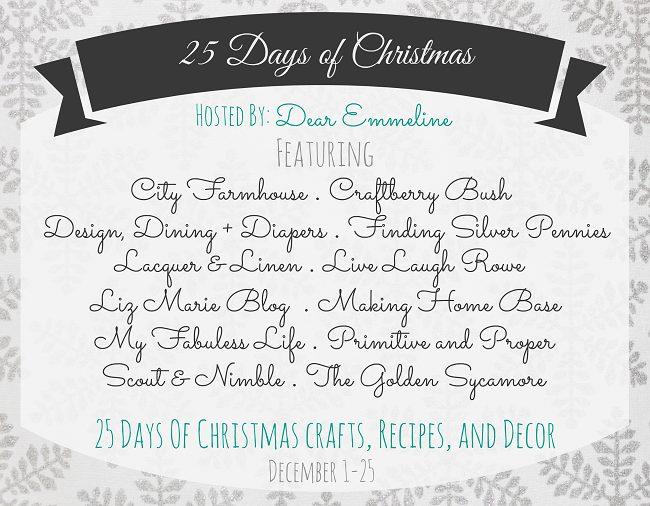 With Christmas baking in full swing I decided to share a fun holiday recipe that incorporates the idea of the traditional (and often dreaded) fruit cake with cake balls!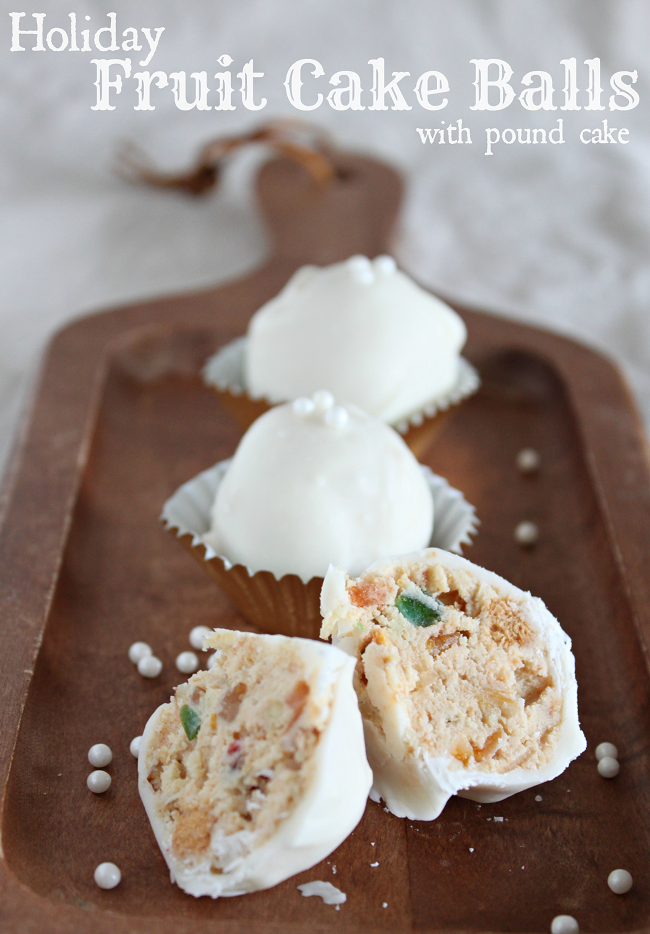 Ingredients
1 pound cake (try the bakery, a box mix, or your favorite recipe)
1 cup fruit cake mix (tub of candied fruit found in holiday baking section)
buttercream icing (premixed tub or your own recipe)
1-2 bags white candy melts
sprinkles/sugar crystals/candy to garnish

Directions
1. Crumble pound cake while warm.
2. Stir in fruit cake mix.
3. Fold in (with spoon or hands) enough icing to form balls. Don't add too much or the cake balls will be too sticky and sweet!
4. Place dough in refrigerator to firm. This will make it easier to roll the balls without them getting too sticky.
5. Use a melon baller or T measuring spoon to scoop out equal size cake balls. Gently roll between palms to form. Place on parchment/wax paper lined baking sheet. If you find that they become a bit sticky from rolling, place the pan back into refrigerator to firm.
6. Melt candy melt per package instructions. Toss cake balls back and forth to coat. Place back on lined baking sheet. Top with sprinkles/sugar/candy before candy melts begin to harden.
7. Return baking sheet of completed cake balls back to refrigerator to harden. Once hardened remove from baking sheet and store in an airtight container.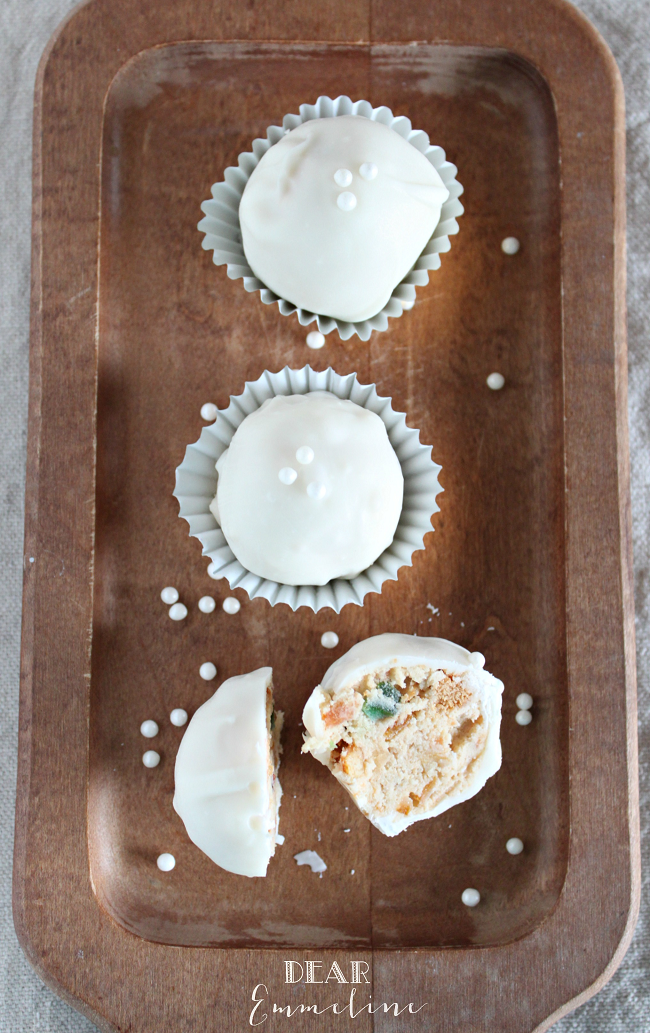 ENJOY your delicious citrusy flavored pound cake balls! Isn't the stained glass look of the candied fruit so fun!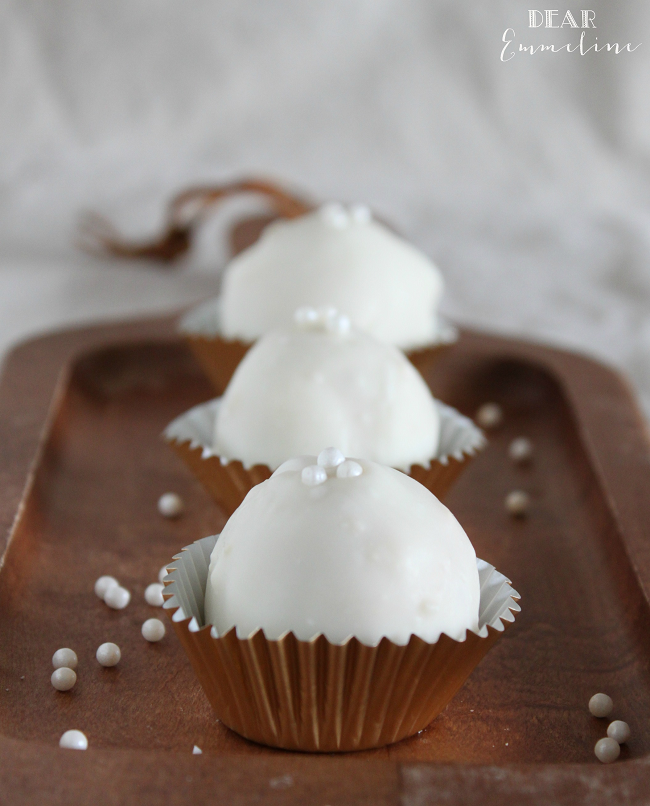 I hope you'll give them a shot! This isn't your typical grandma's fruit cake!
They'd be perfect for a holiday party or Christmas dessert!
Thank you for joining us today and I hope you'll stop in to visit tomorrow's featured blogger.
***
If you've missed any posts, catch up using the project gallery below.