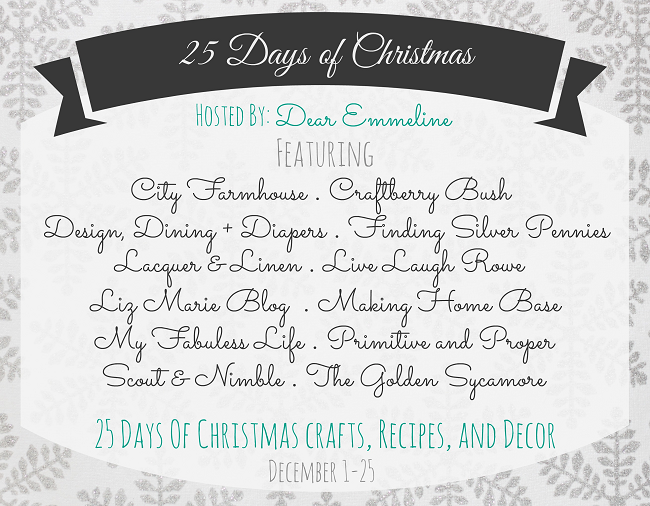 P.S. Have you figured out who our last featured blogger is! She'll be sharing tomorrow!
Today I have an easy last minute ornament idea that would be a perfect Christmas Eve or Christmas Day craft activity or last minute gift!!
All you need is hot glue, chunky fluffy yarn (like this Patons Cobbles in Winter White), and a clear/white round ornament.
Directions:
1. Remove cap from ornament.
2. Attach end of yarn to top lip of ornament with a dot of hot glue.
3. Wind yarn around ornament adhering with hot glue as you go. The tighter you push the yarn together the less light will show through the ornament when it's hanging in the light. Cut and glue end of yarn at base of ball.
Very simple, very pretty, and even children can help put them together!
They'd be equally pretty hanging from a tree, adorning a present, or filling up a coffee table bowl. Don't you think?
Remember, stop back in tomorrow to see who our last featured blogger of the series is!!
***
If you've missed any posts, catch up using the project gallery below.