Are you ready for the fifth post in our 25 Days of Christmas series?!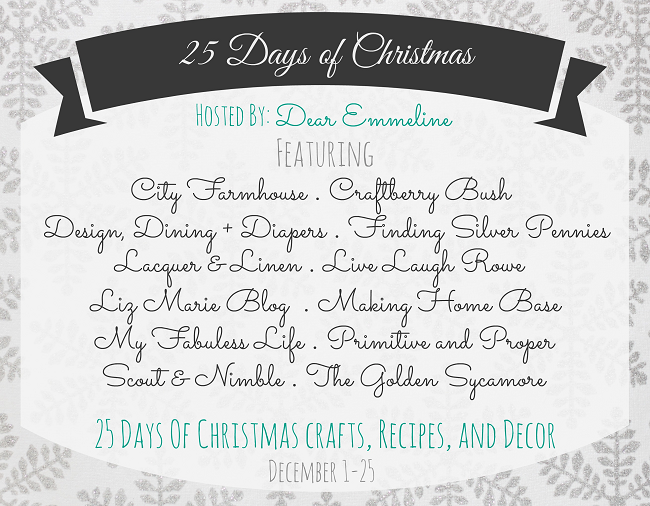 I had originally planned on posting this recipe later on in the season but I decided I shouldn't wait!
You need this recipe now so you can enjoy it for the entire season!!
Maybe it's just me (and my pregnant self) but when the little bags and boxes of mandarin oranges appeared in the grocery store I couldn't resist. I picked up a bag and we had it finished in a couple of days. About the same time I started seeing the boxed chocolate oranges hit the shelf in some candy aisles. YUM! Anyone else but me excited about this?!
I'm not a tea or coffee drinker, but I do LOVE a cup of hot chocolate. I decided I needed to join oranges and hot chocolate to satisfy that orange chocolate craving while staying warm this season! Two turtle doves with one cup, if you know what I mean.
Makes 4 cups
4 cups milk
8 Tbsp. Hershey's

©

Cocoa
8 Tbsp. sugar
1/4 tsp. salt
1 tsp. vanilla
1 tsp.+ Pure orange extract *
Whipped Cream to top
*
Add orange extract starting with 1/4 tsp. per cup of hot chocolate. Continue adding 1/4 tsp. at a time until you reach desired taste.
* 1 tsp. Orange Extract can be substituted with 1 tsp. freshly grated orange peel OR 1 Tbsp. orange liqueur
1. Heat milk on stove over low-medium heat until warm.
2. Add cocoa, sugar, and salt. Stir until dissolved.
3. Stir in orange extract and vanilla.
4. Continue to heat on stove until hot.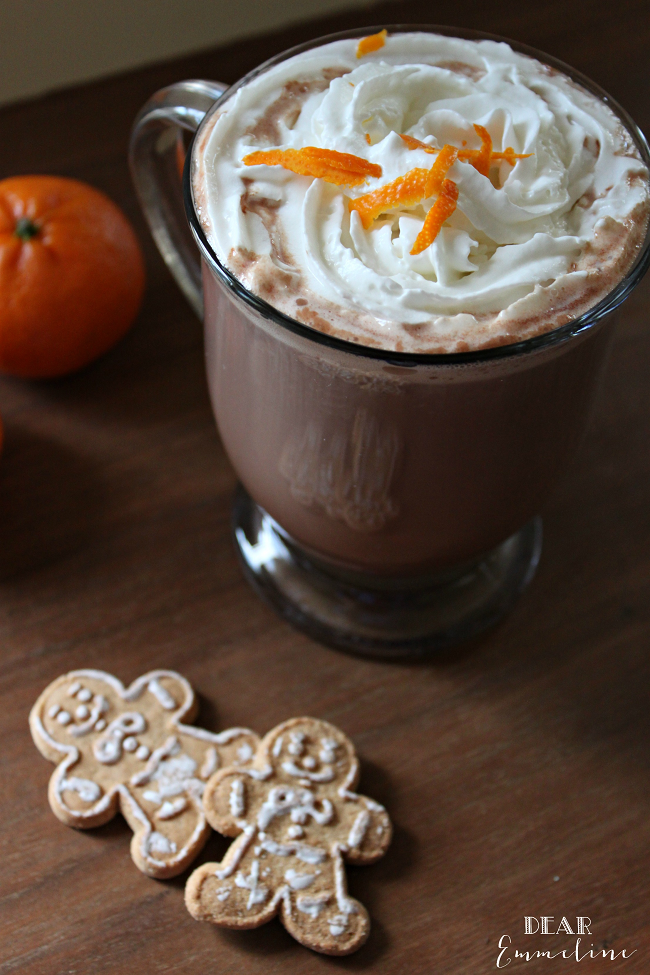 Be warned! The orange chocolate combo can be addictive! If you don't have time to make this stove top hot cocoa you can always add a splash of orange extract to your favorite instant version.
Come back tomorrow for a pretty project for your mantle! Don't forget you can use the interactive advent calendar to easily follow along!
***
If you've missed any posts, catch up using the project gallery below.
Shared with: