In the next few weeks we are planning to put our house on the market. You don't realize until you're getting a house ready to sell how many little tasks need to get done in order to have your house in tip top shape.
Many small tasks generally needed to prepare a home for sale are messy, dust/debris/fume inducing jobs.
As my husband was working on one such job yesterday, he was so thankful to have a respirator. A few months ago one of The DIY Club sponsors, Rockler, sent us the 3M Tekk Protection Professional Multipurpose Respirator.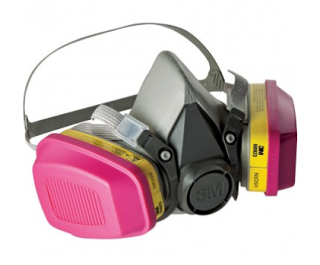 We finally had the perfect job to test it out on!
If you start inspecting your home you'll probably notice dents and dings in the walls and holes left from pictures, blinds, and curtains that have been removed or changed out.
We happened to have a bay window with lots of holes left from curtains that had been removed. There was also some cracking along the ceiling where there had been water damage from a leak (Don't worry. That was fixed a while ago). Hubby patched all of the holes and cracks but knew that sanding would bring a ton of dust that he didn't want to be breathing in.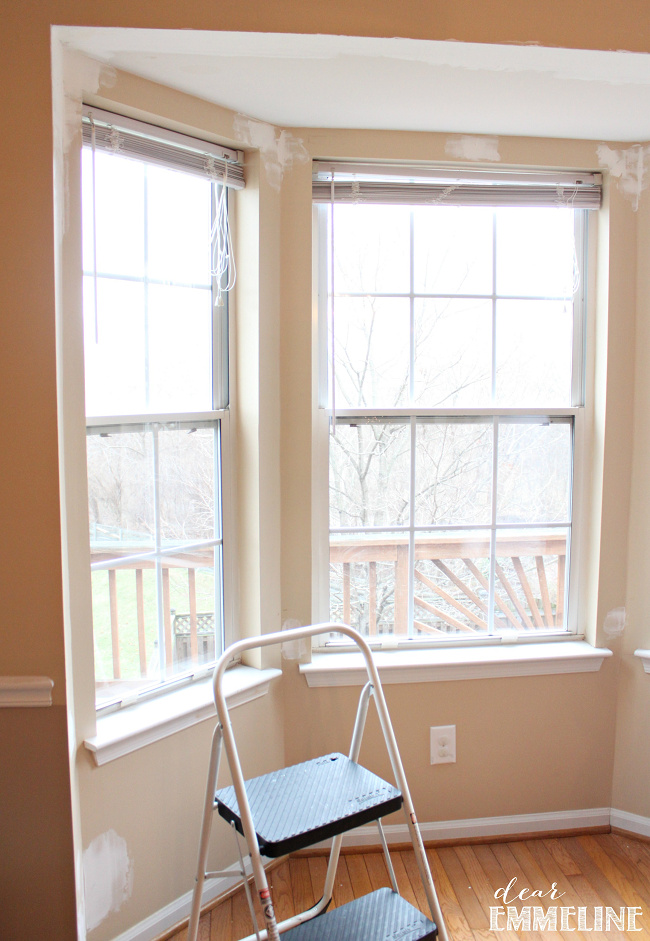 On went the respirator and then sanding commenced.
Hubby's response: "This thing is the best! Why didn't we have one of these before".
Based on his response and the fact that he couldn't even smell the Bath and Body Works scented plug in I put up while he was working, I'd say the mask does it's job!
Here's a brief list of some other "get the house ready for sale" tasks that we plan to use the respirator for:
patching, sanding, and painting dented metal front door
deep cleaning of stand up master bathroom shower (The fumes are killer in this type of closed in space!)
painting top coat on painted kitchen cabinets
spray painting outdated bathroom light fixture and knobs
I can't believe how many tasks we should and could have been using a respirator for to keep us safe from harmful chemical fumes and debris!
Especially now that I'm pregnant I also plan on using the respirator while I paint, sand, and seal furniture pieces!!
Do you have any projects in the works that you should plan on wearing a respirator for? I'd love to know what other tasks you can think of that would benefit from this safety precaution. Feel free to leave any suggestions in the comments!
Disclosure: I received the 3M Tekk Protection Professional Multipurpose Respirator from Rockler as a resident blogger for The DIY Club. As always the project and opinions of the product are my own.