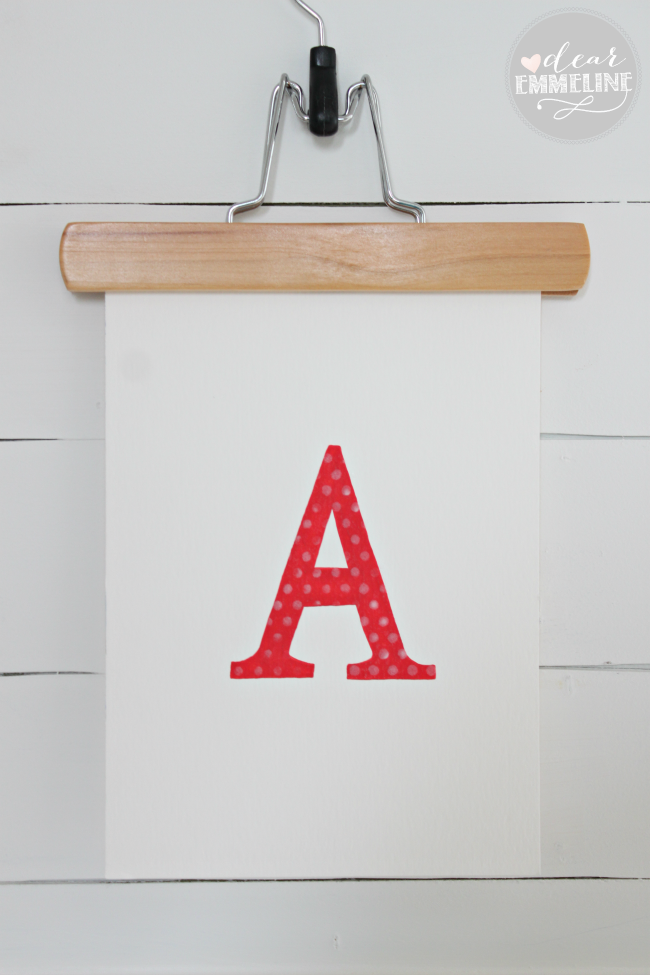 Before we moved out of the townhouse I started playing around with a little initial art for the boys new bedroom. I plan on sticking with the plan to decorate with an outdoorsy, campy feel.
Using new Mod Podge Rocks Peel and Stick Stencils designed by Amy Anderson, mastermind behind the Mod Podge Rocks! Blog, I created two woodland inspired initial art pieces!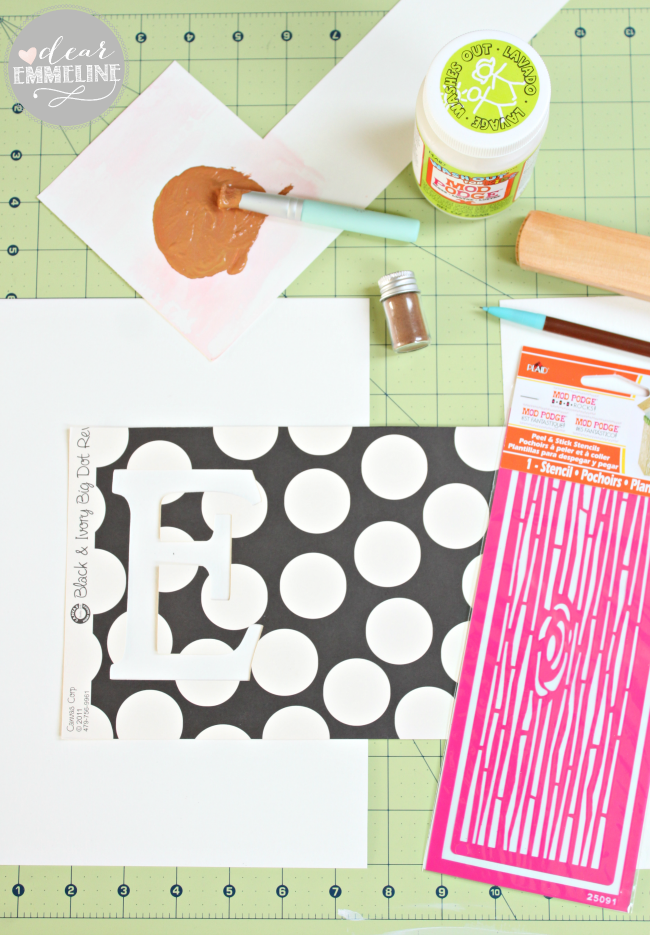 Materials
watercolor paper
Mod Podge® Rocks! Peel & Stick Stencils – Dot Pattern
Mod Podge® Rocks! Peel & Stick Stencils – Wood Grain Pattern
letter stencils (cut in desired letter and size)
red and brown acrylic paint
small chisel tip paintbrush
Mod Podge

®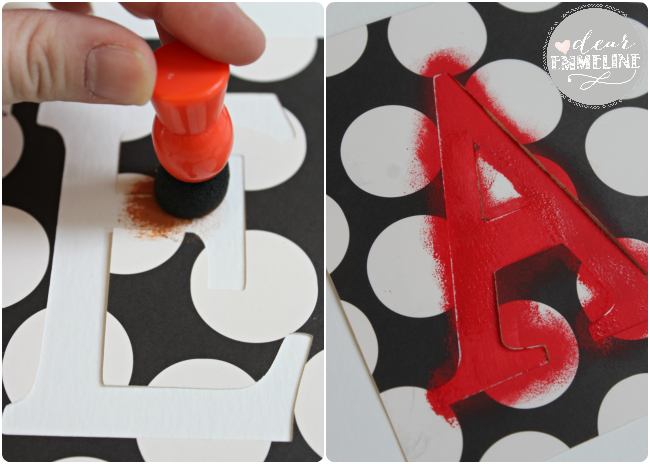 1. Lay stencil in middle of watercolor paper. Hold firmly in place or use a stencil adhesive to stick stencil down. Dip spouncer in paint (red = mushroom, brown = tree) and pounce until the entire letter is covered. Use a paintbrush to clean up any edges that may be fuzzy. Set aside and allow to dry.
2. Repeat process with desired letters.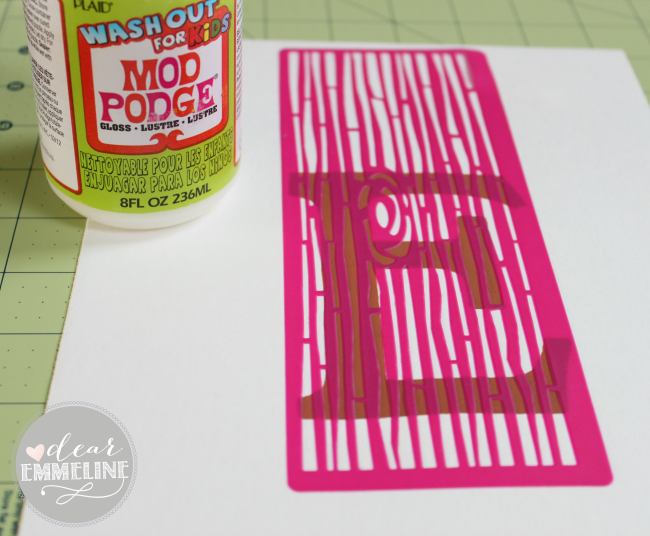 3. Lay adhesive stencil over letter and use a clean spouncer to apply Mod Podge®. Apply liberally. Carefully remove stencil.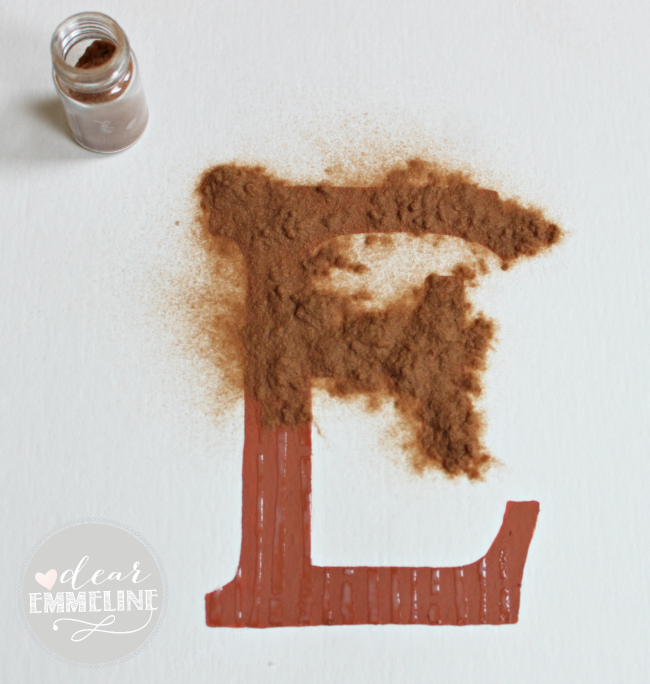 4. Shake flocking powder over Mod Podge®. Allow to set until completely dry. (If you dust off flocking powder too early like I did then it will not appear very textured.) If necessary, relay stencil and complete steps 2-3 again.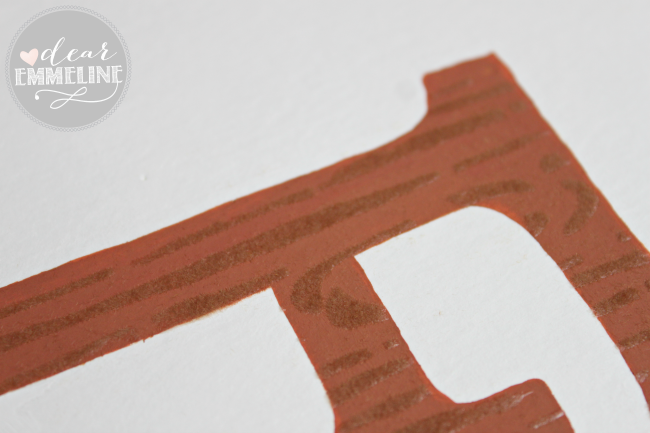 This was my first project using flocking powder and the Podge® Rocks! Peel and Stick Stencils. I found the stencils very easy to work with and they give very crisp patterns. The flocking powder on the other hand seems to have a bit of a learning curve as far as dry time and the best way to get lots of powder to stick! It's a fun medium though and I can't wait to try it out on some more projects!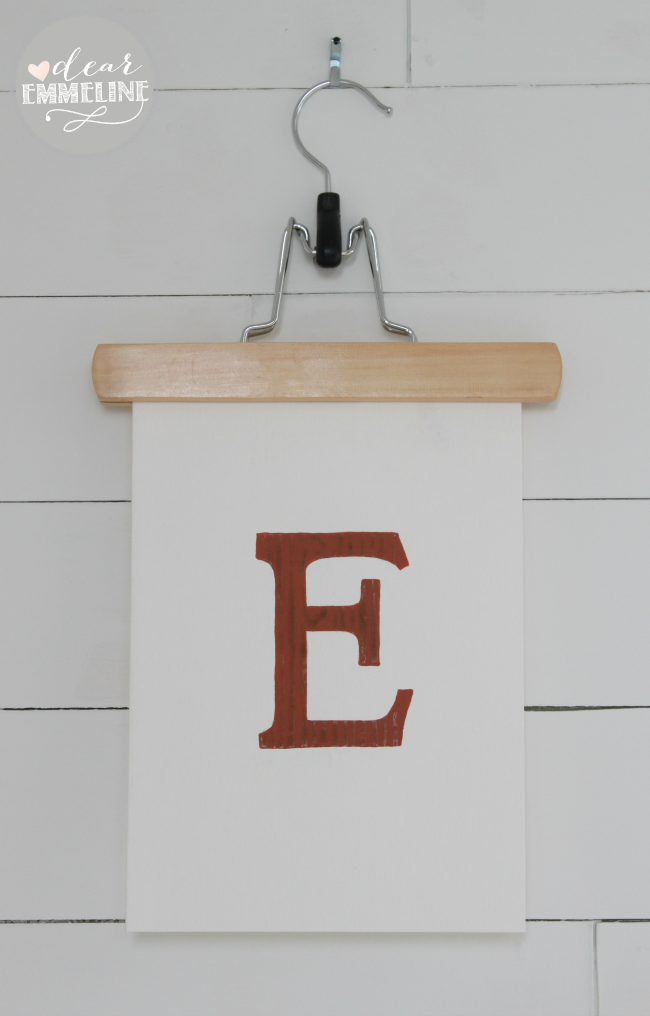 *United States participants only.
If you live in the U.S. and are interested in trying out a Mod Podge® Rocks! Peel and Stick Stencil simply leave a comment letting us know which stencil design you like best as well as your email address. A randomly selected design will be mailed out to the winner!
A winner will be chosen at random and notified via email on March 13th. If a response is not received within 24 hours, a new winner will be chosen.