Sometime in the next 2 weeks we'll be introducing our third little one into the family!
I thought it would be nice to share another little peek and update of our home renovation progress before things might get even crazier in our household.
Have a peek at the layer by layer changes of our front mudroom/foyer:
Before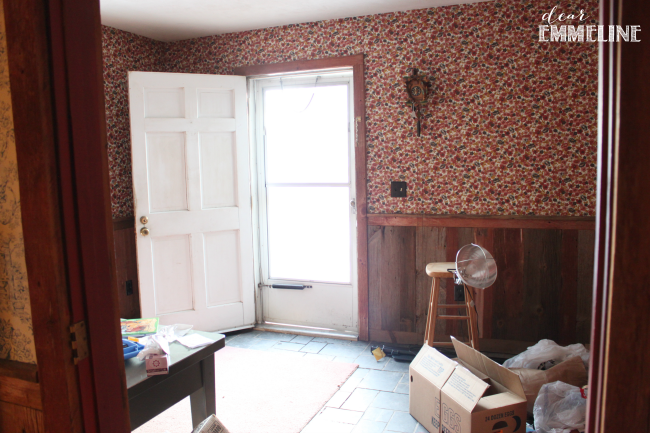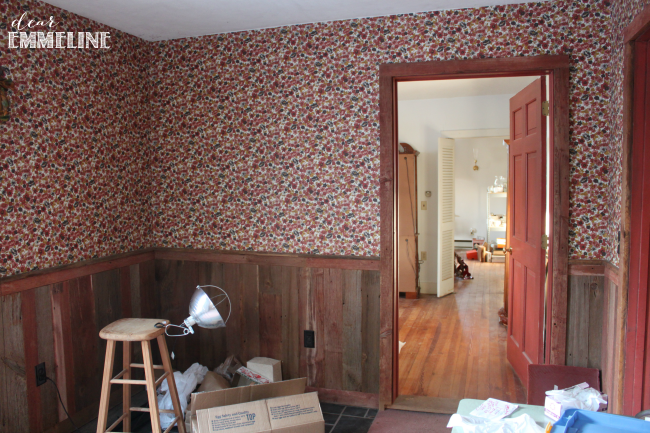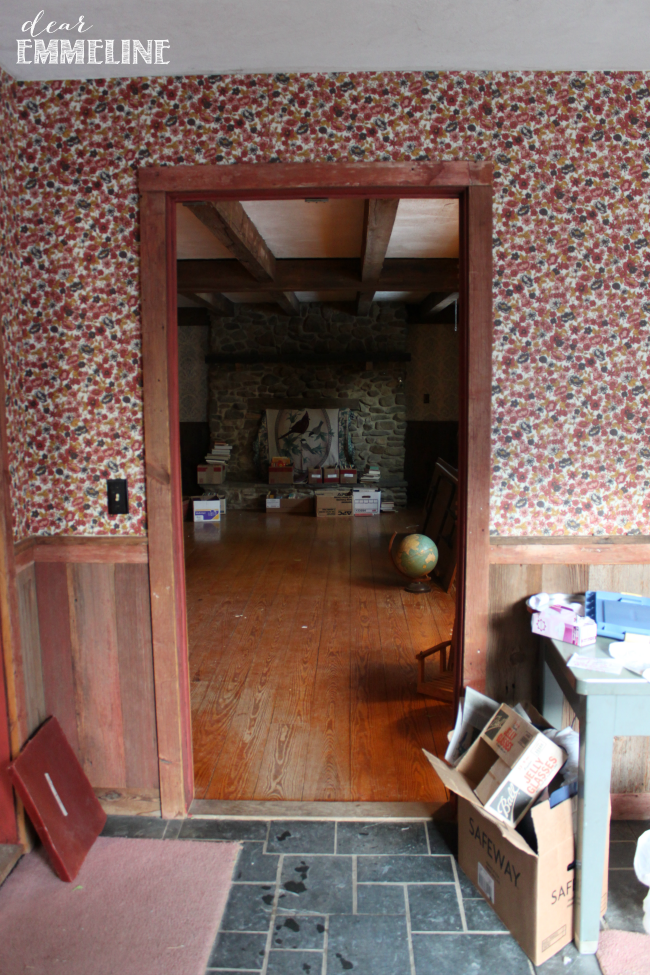 Progress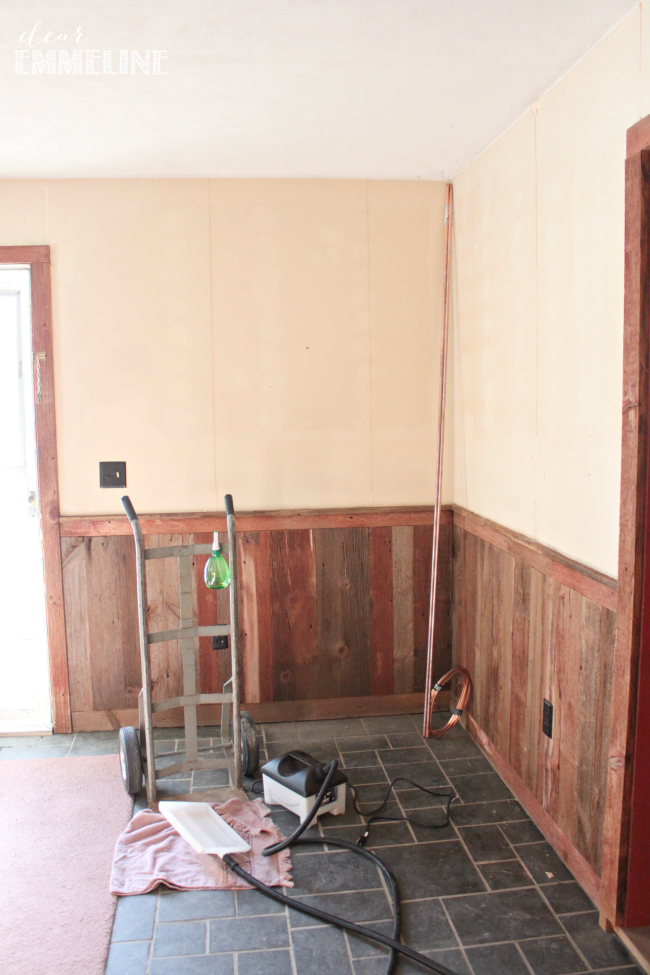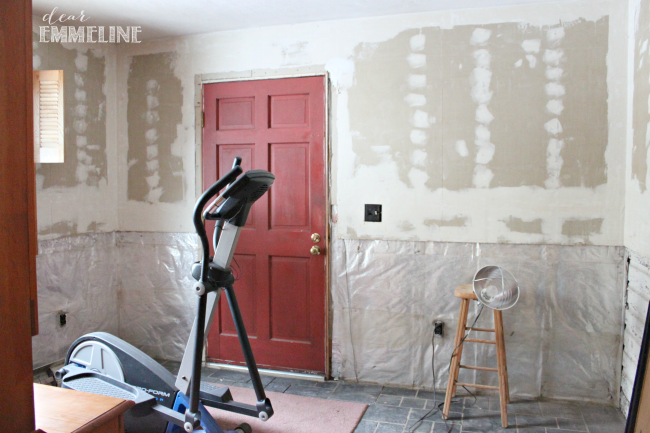 The super dry, brittle, barn wood planks are no more.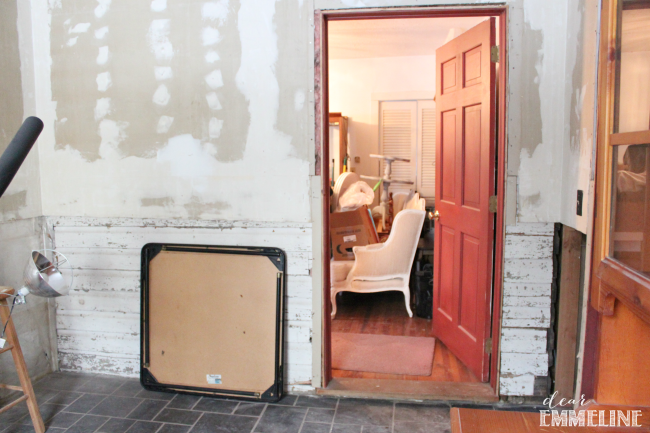 Surprise! The addition was attached directly to the existing structure.
The barn wood planks were nailed directly over the original wood siding.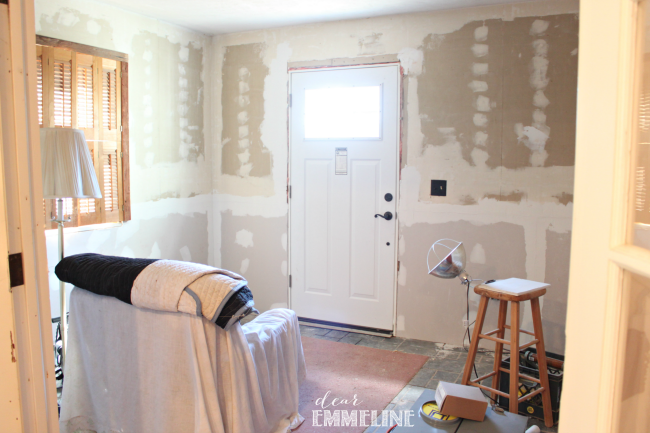 New drywall was hung where the planks were removed and a new door (with window!) was installed.
Lots of light is now able to reach the family room since the french doors were moved from the living room to the space between the mud room and family room.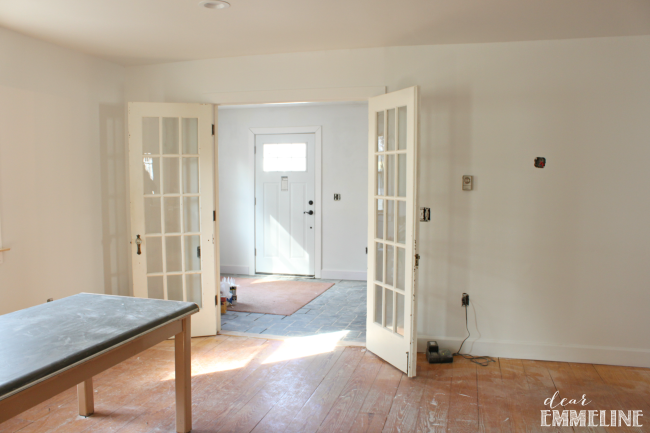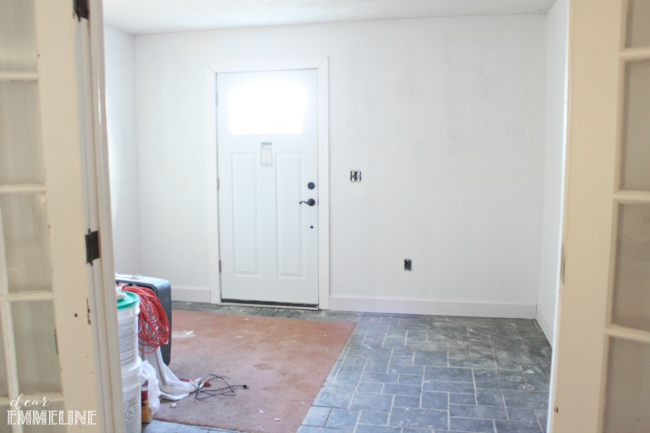 With new trim and a coat of paint the mud room is actually looking like a proper entryway!
Hopefully, the first floor will be finished, cleaned up, and ready for use soon. Stay tuned!