Somehow five weeks have flown by in the One Room Challenge.  The boys' room is coming together but there is still so so much to do.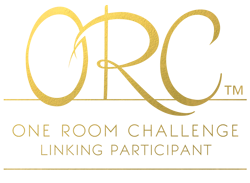 If you need to catch up before we move on you can visit the other posts in this series here:
I am fully aware that everything on my list will probably not be finished by next week so I'll have to be fine with putting the room together with what I have and finding and finishing more elements along the way.
This week I hung the fruit crate bookshelves I made last week.  You may have guessed what they were from the peek I gave in last week's post.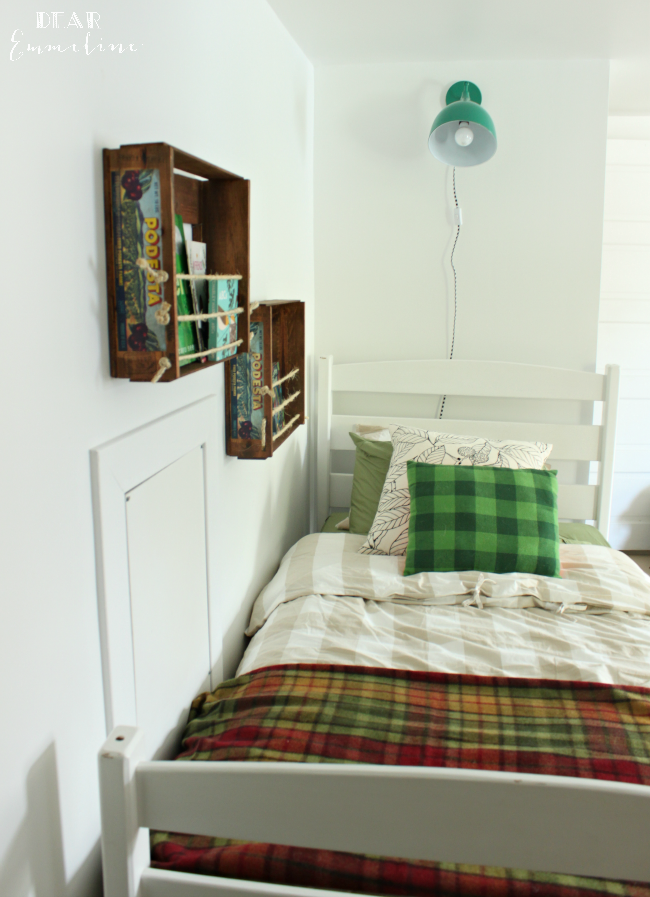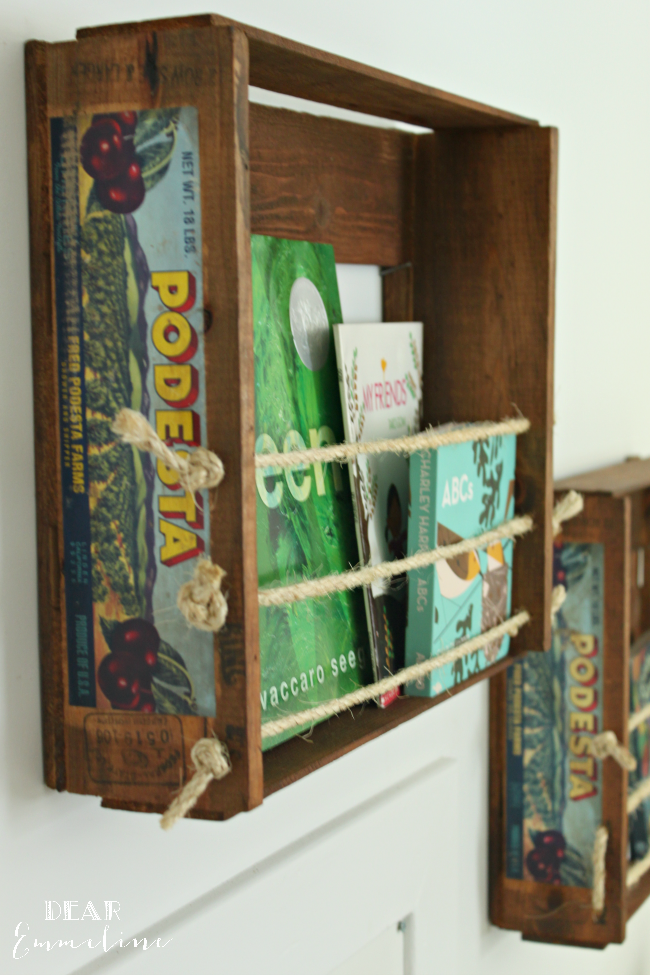 The bookshelf I ordered from Urban Outfitters also came in and after my husband put it together I took it up and loaded it down with some plants and the outdoors themed books I inherited.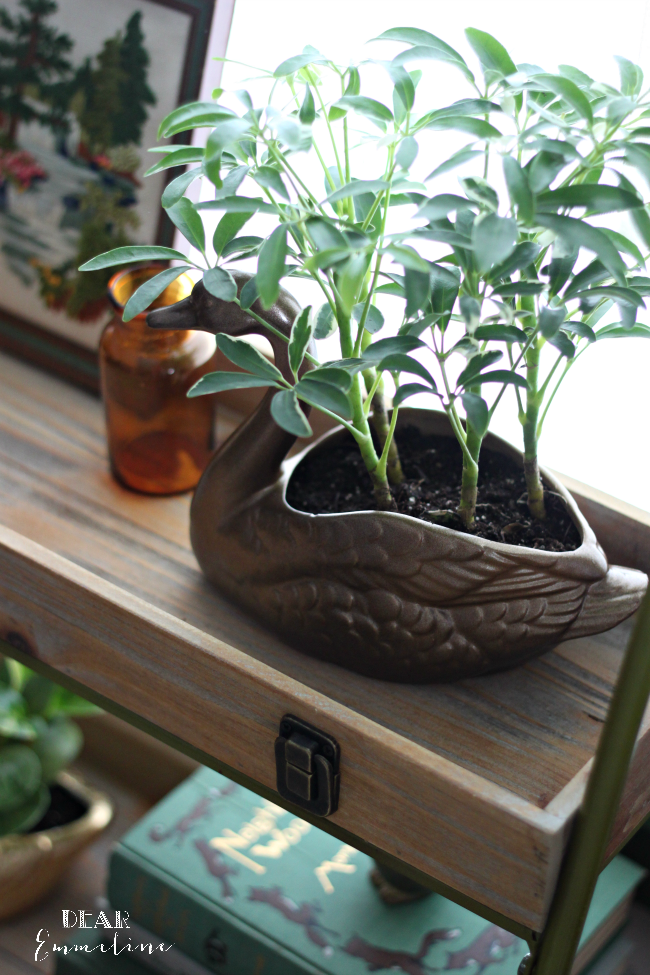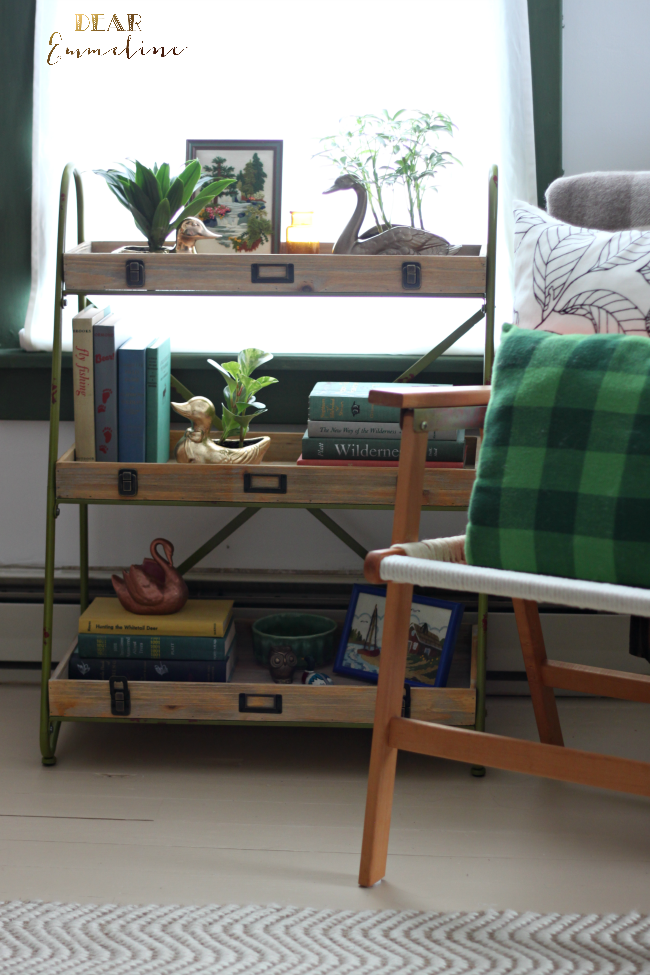 Lastly, the antlers are hung.  They didn't come with matching brass hardware so I need to use my new favorite spray paint (I'll share later!) to touch up the screws so they match.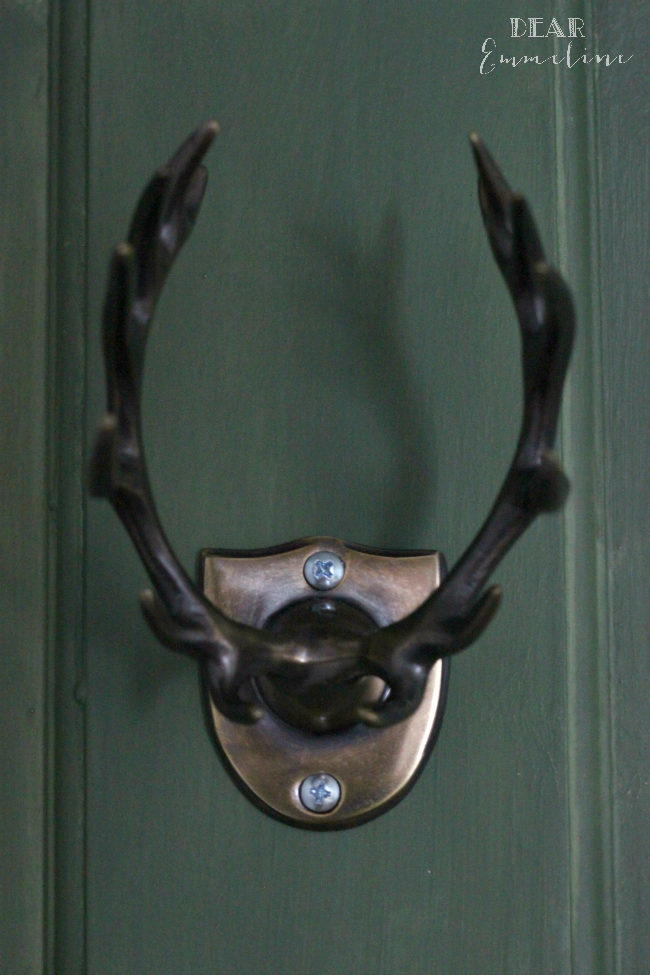 Before next Thursday I hope to:
clean and hang (possibly paint) 2 cuckoo clocks
make a frame for and hang a large topographic wall map
make a rug for under O's crib
spray paint ceiling fixture base antique brass (the light I wanted can't be found anymore)
replace yucky brass doorknobs with new bronze ones
Ambitiously but unrealistically, I'd also like to figure out dresser storage.  Right now we have one dresser for two boys which isn't ideal.  I also have 2 matching pine storage units in their room, which may stay for now.
So that's it for now.  Even once the room is done I'm sure it won't be done!