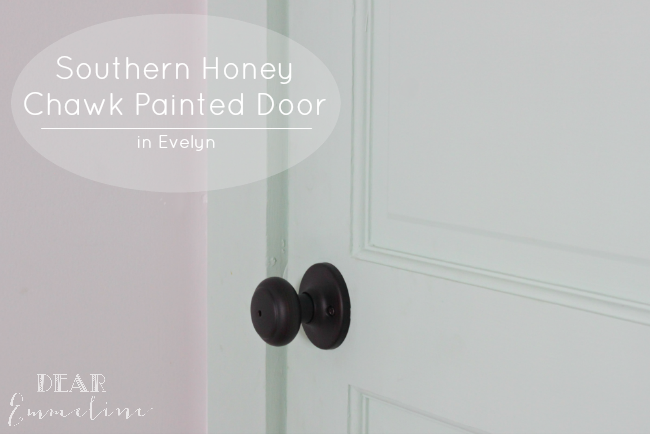 I think it's about time to share our mint bathroom door!  I've been holding off since our kitchen remodel still has a few projects left to complete and isn't quite ready for a full reveal.
Southern Honey Chawk Paint sent me some paint to test and immediately I requested their pretty mint shade, Evelyn.
The paint was smooth and thick.  Two coats was all it took for full coverage.  I haven't put on any sort of topcoat and the paint is holding up perfectly.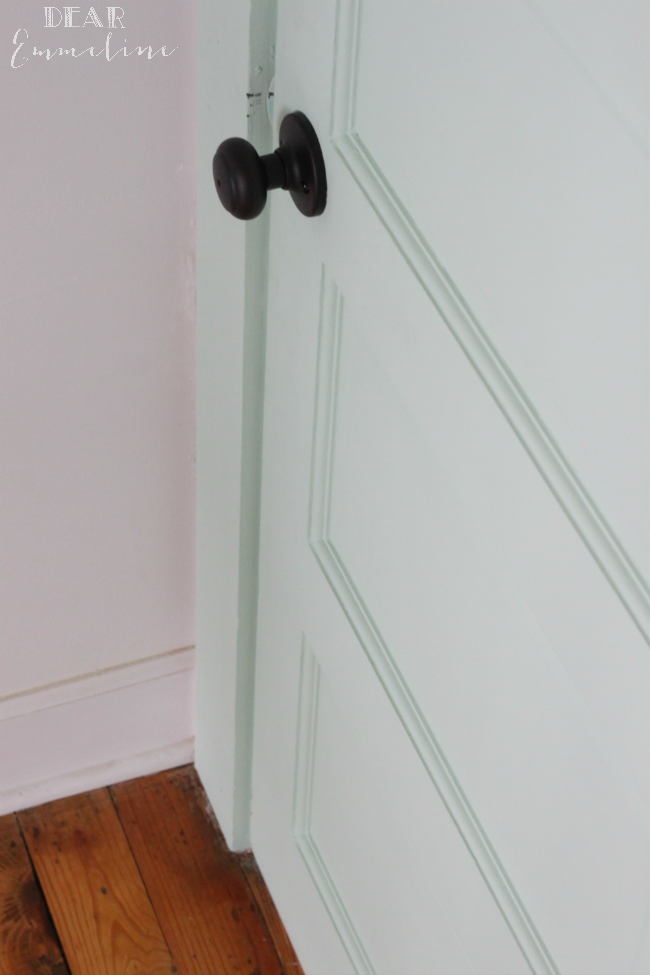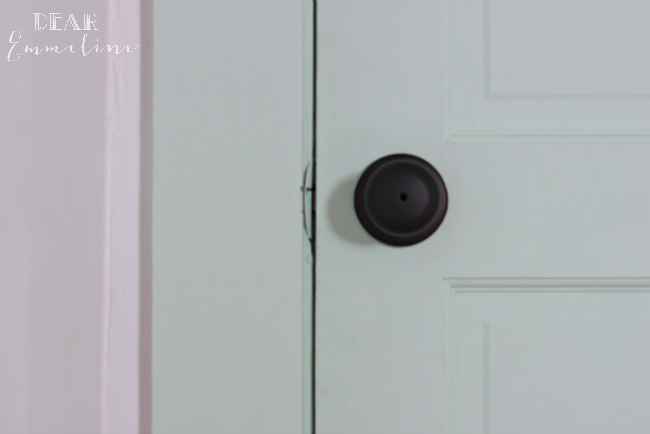 The minty color is so subtle and pretty!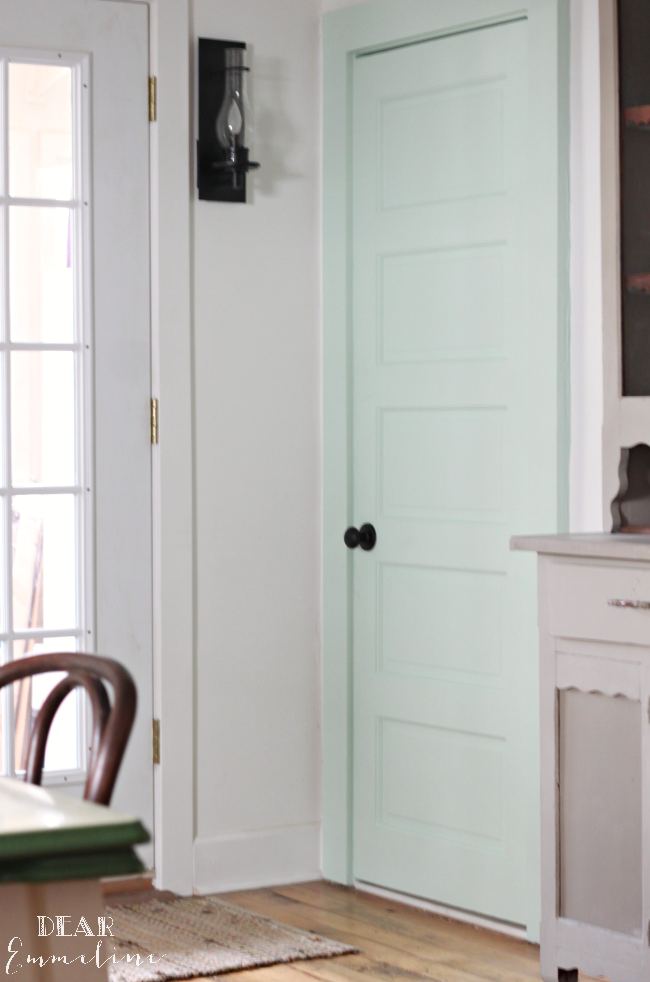 Southern Honey has lots of other gorgeous colors.  I love the selection!  Perfect for a color loving gal like me.  Brights, pastels, darks, lights, and neutrals. A little something for everyone.
I tested out a few other Southern Honey colors as well.  A crewelwork piece in my
daughter's room
got two coats of Loretta, a pretty bright pink.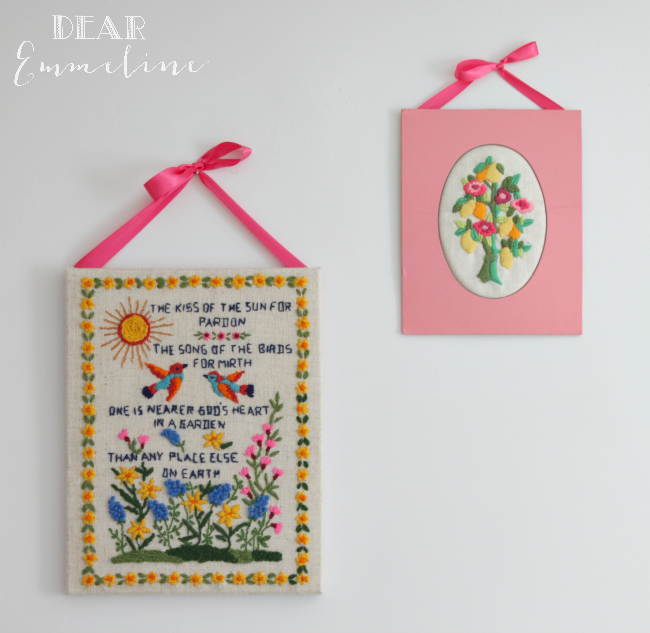 The boys' room
got a pop of blue when I painted a cuckoo clock and framed map with Shirley.  I topped them both with dark wax to give the bright blue a vintage aged look.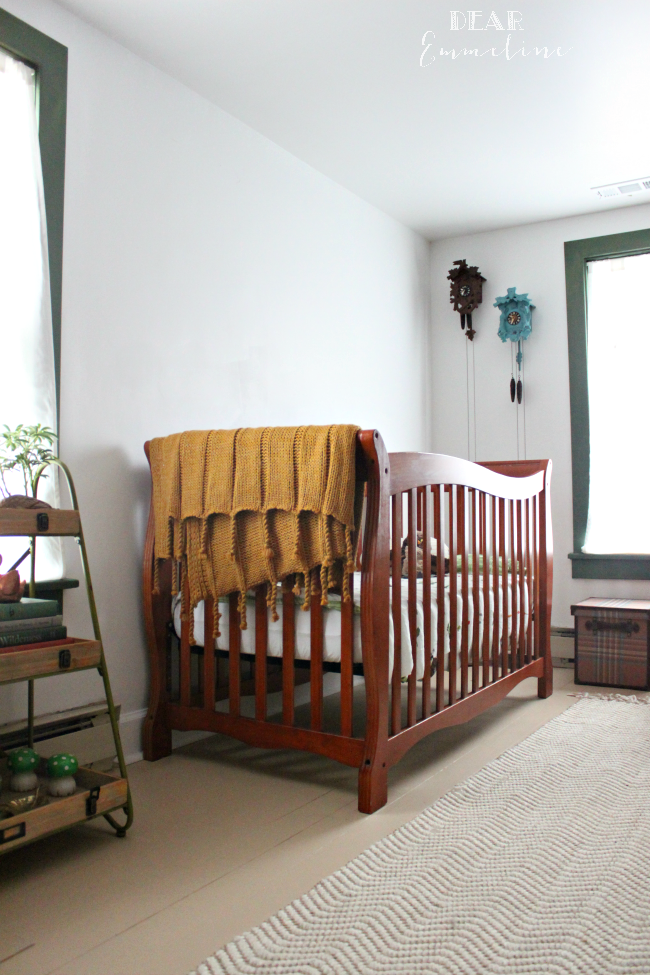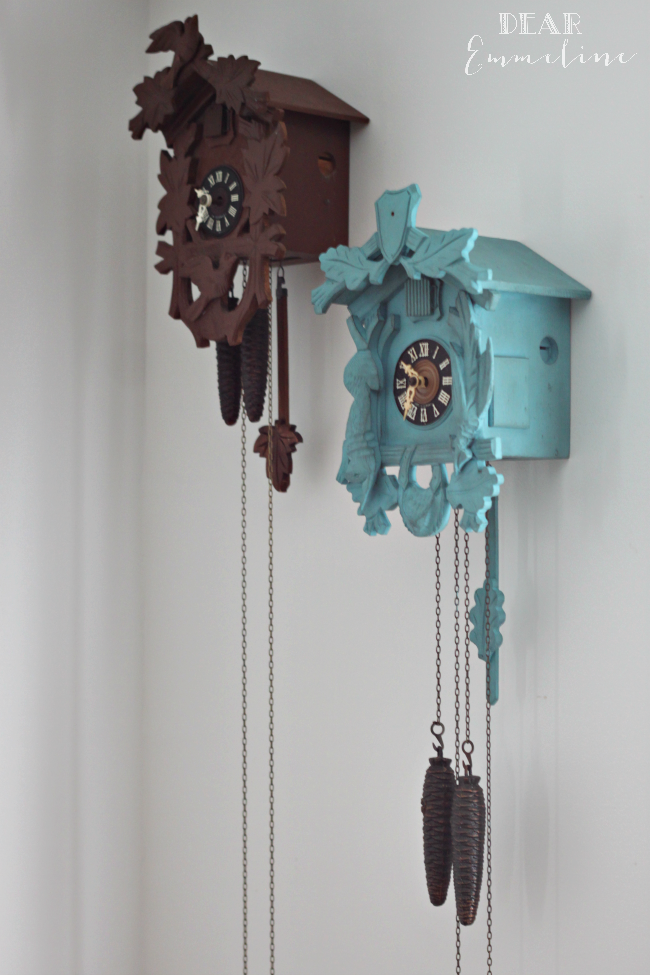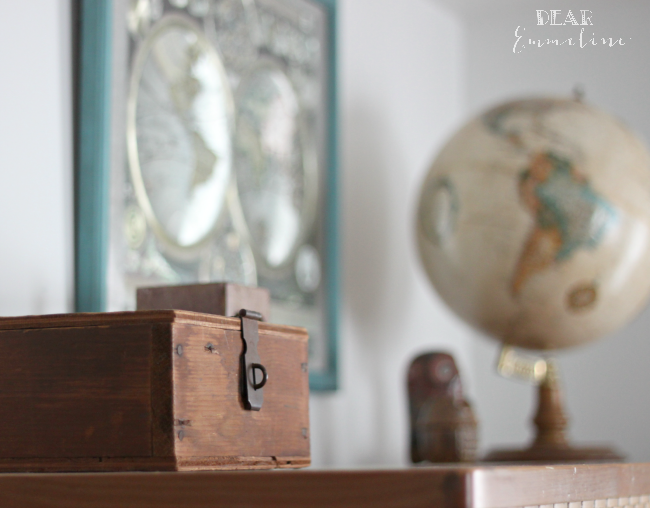 I'd love to know which Southern Honey Chawk Paint color is your favorite.  Leave a comment letting me know which color you would try first!