This month I managed to grab a spot participating in The Fab Furniture Flippin' Contest.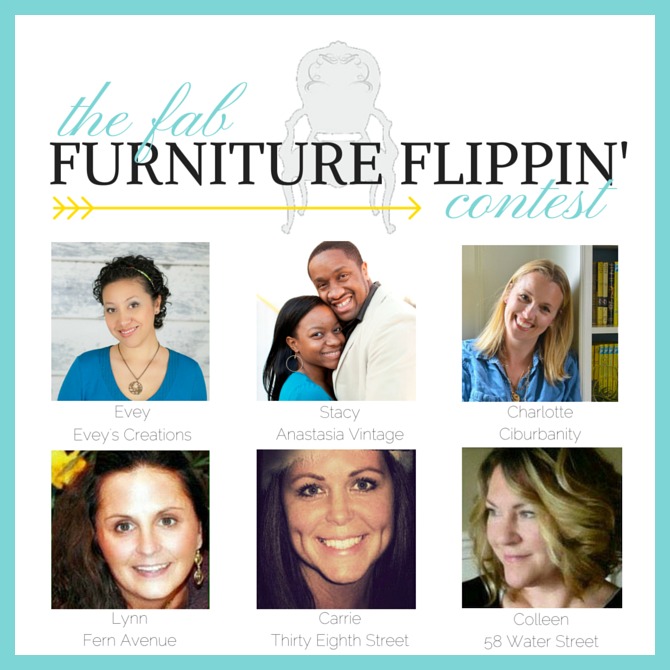 Hosted by the six fabulous ladies pictured above, it's a monthly contest to create a themed furniture project with a little help from a product sponsor. There's also great prizes awarded to the winning project.
The theme for February is "Make a Statement" and this month's host is DecoArt. DecoArt provided each participant our choice of Americana Decor Chalky Finish Paint and topcoat.
I've used Americana Decor Chalky Finish multiple times and have been very happy with the outcome. Besides wiping down the furniture to remove and dust, grime, and debris there's no need to sand or prime most surfaces. The paint is readily available at the craft store (I usually buy mine from Michaels) and is very affordable!
So back to my project that makes a statement.
We picked up this interesting armoire off Craigslist for our daughter's room. She lost 1/2 of her closet when we put in central air and heat so we had been on the lookout for a simple armoire that would give her space to hang her clothes and stash some shoes. It's an older handmade piece and at some point someone tried to make their own statement by stenciling the front panels to match a set of rose knobs. It wasn't exactly the statement I had in mind.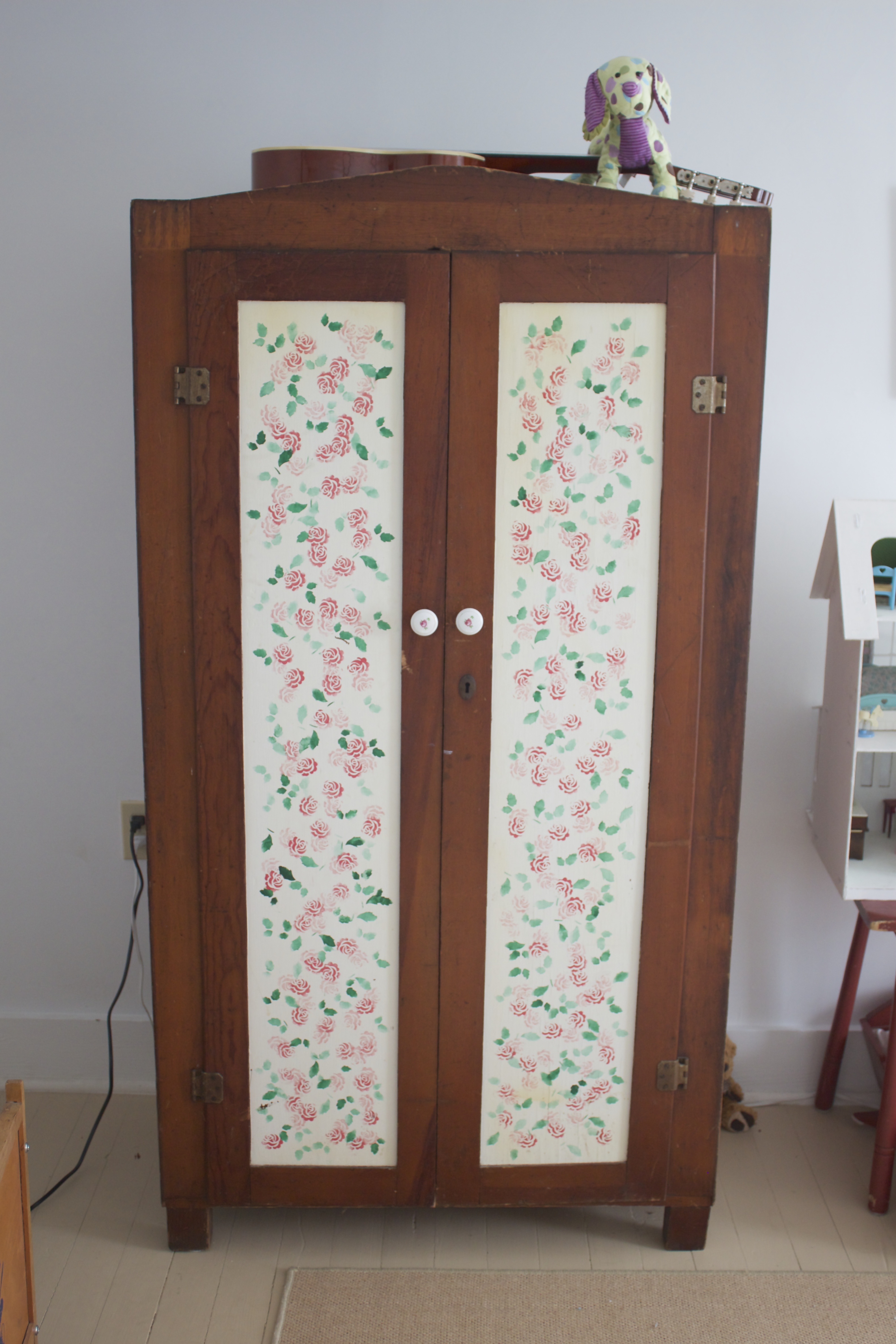 The inside was also pretty lacking in the style department.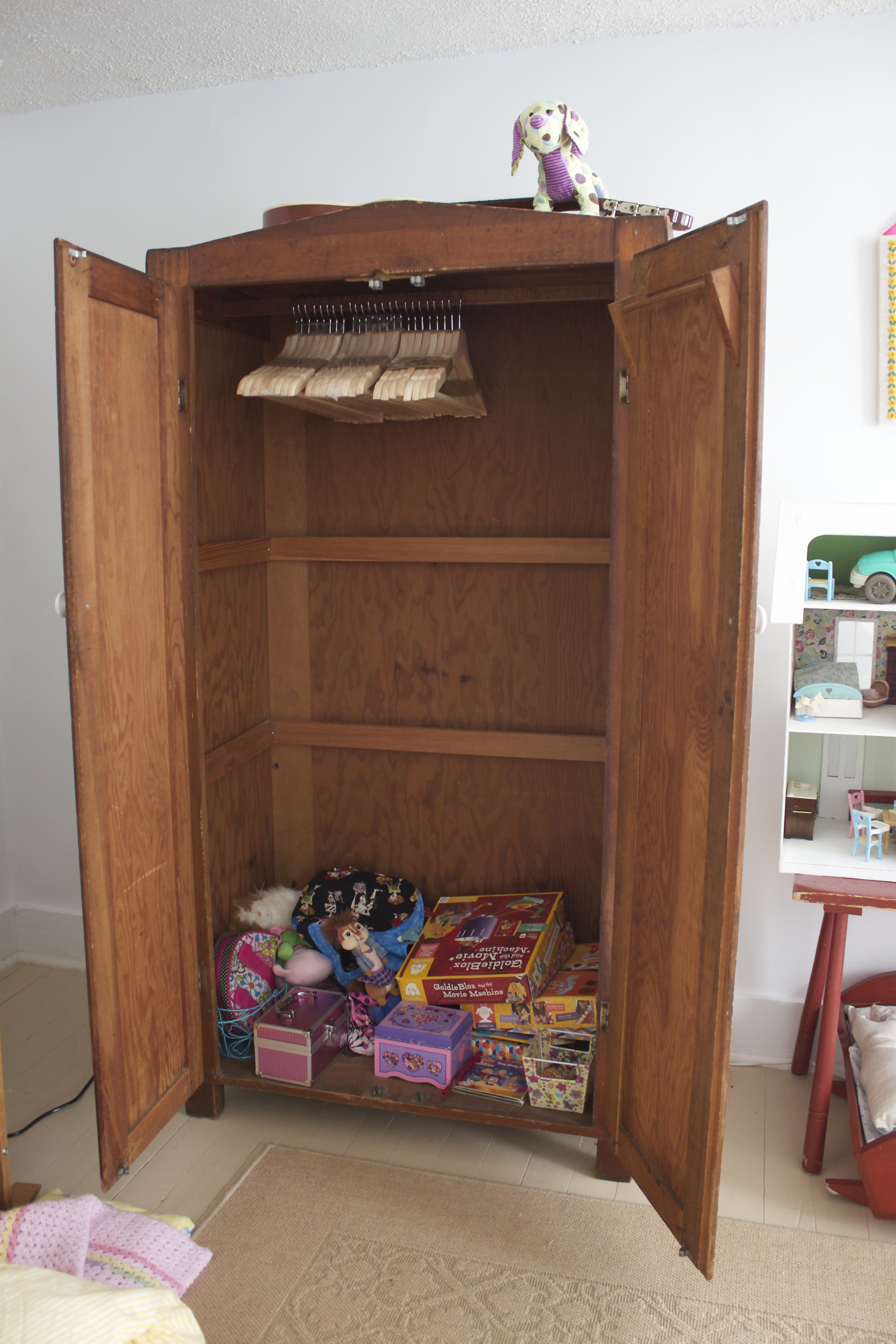 I painted the shell of the armoire in Everlasting. To add a little style to the doors I had my husband cut out some rounded trim pieces for the top of the door panels as well as two cross pieces. The 1/4 ply trim pieces were adhered with adhesive caulk.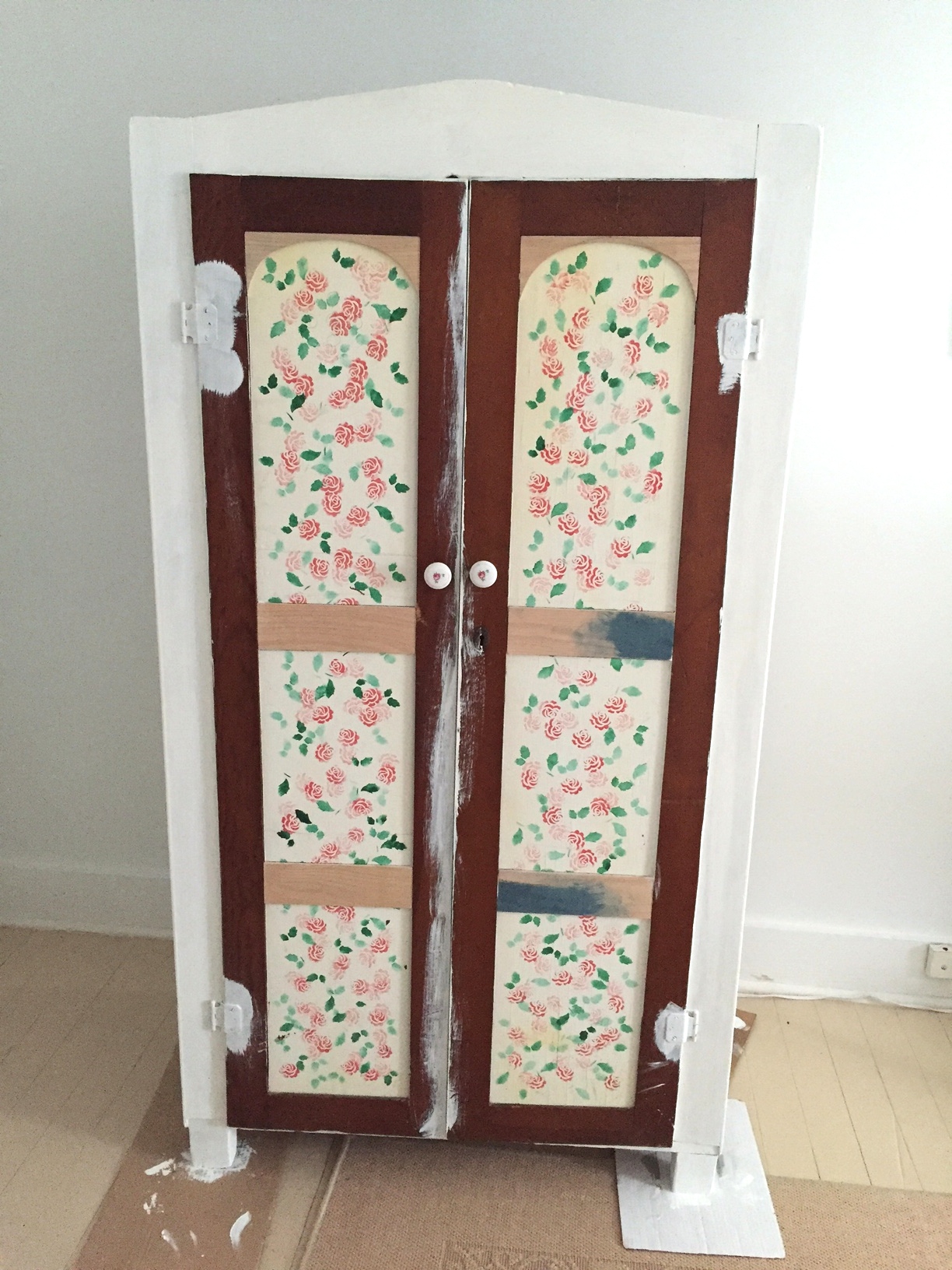 The inside of the armoire is where I decided to really make a statement! I started by painting the entire inside in Refreshing. Then I used a vintage floral sheet to cover the back and sides. I used upholstery tacks to secure the sheet in place. My tacks were a bit long for the thickness of the back and side panels so I used some snips to cut the tacks in half. Big pain in the rear, but it worked. In hindsight I should have pulled out my upholstery stapler to see if the staples would work, but I had a feeling they would be too long as well, so I decided to keep moving with the shortened upholstery tacks.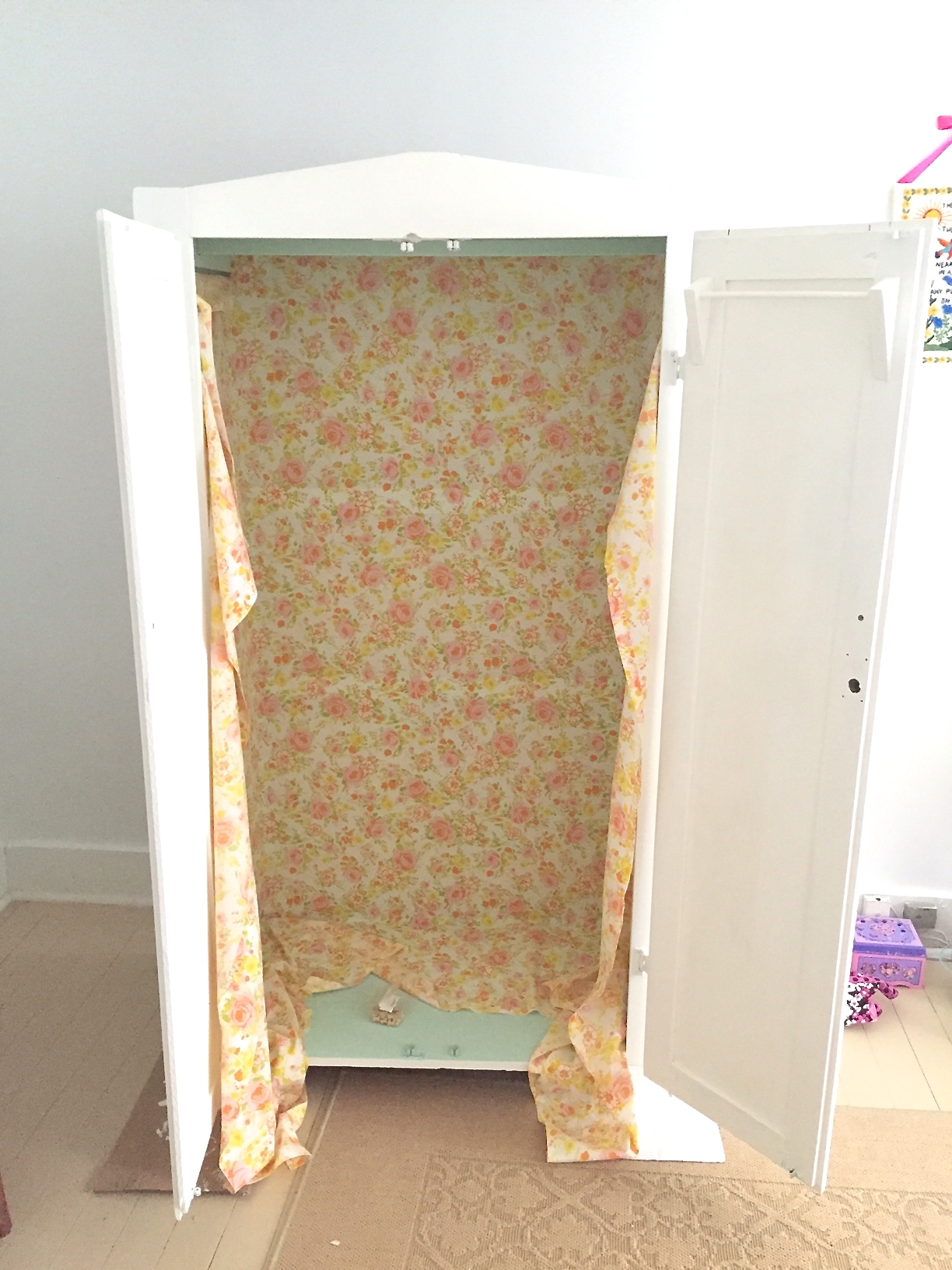 I trimmed the excess sheet with a craft knife and then glued on painted upholstery gimp to clean up the edges.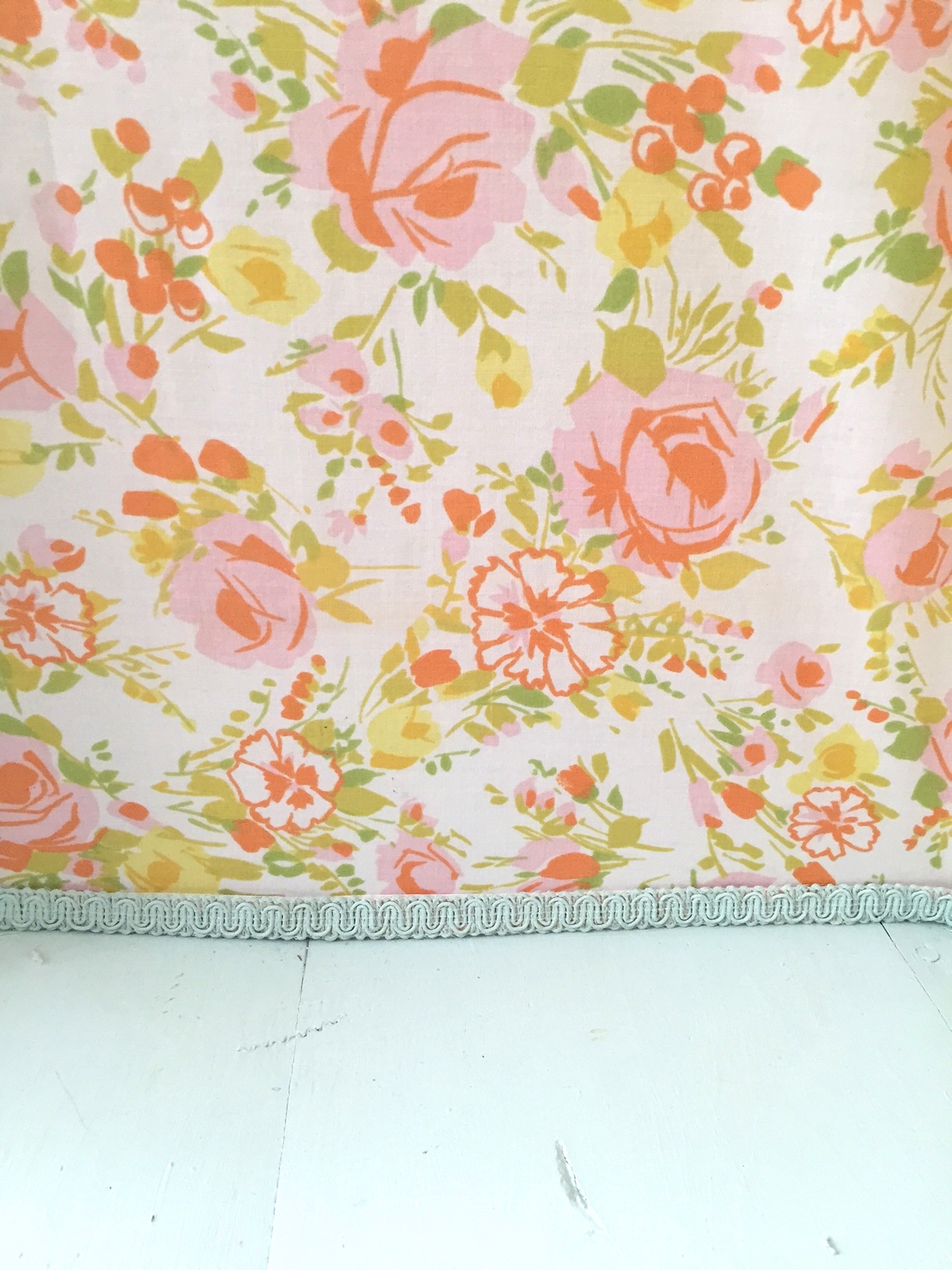 It was SO worth the effort!! It turned out so so cute and full of statement making personality. Eeeks. My daughter loves it!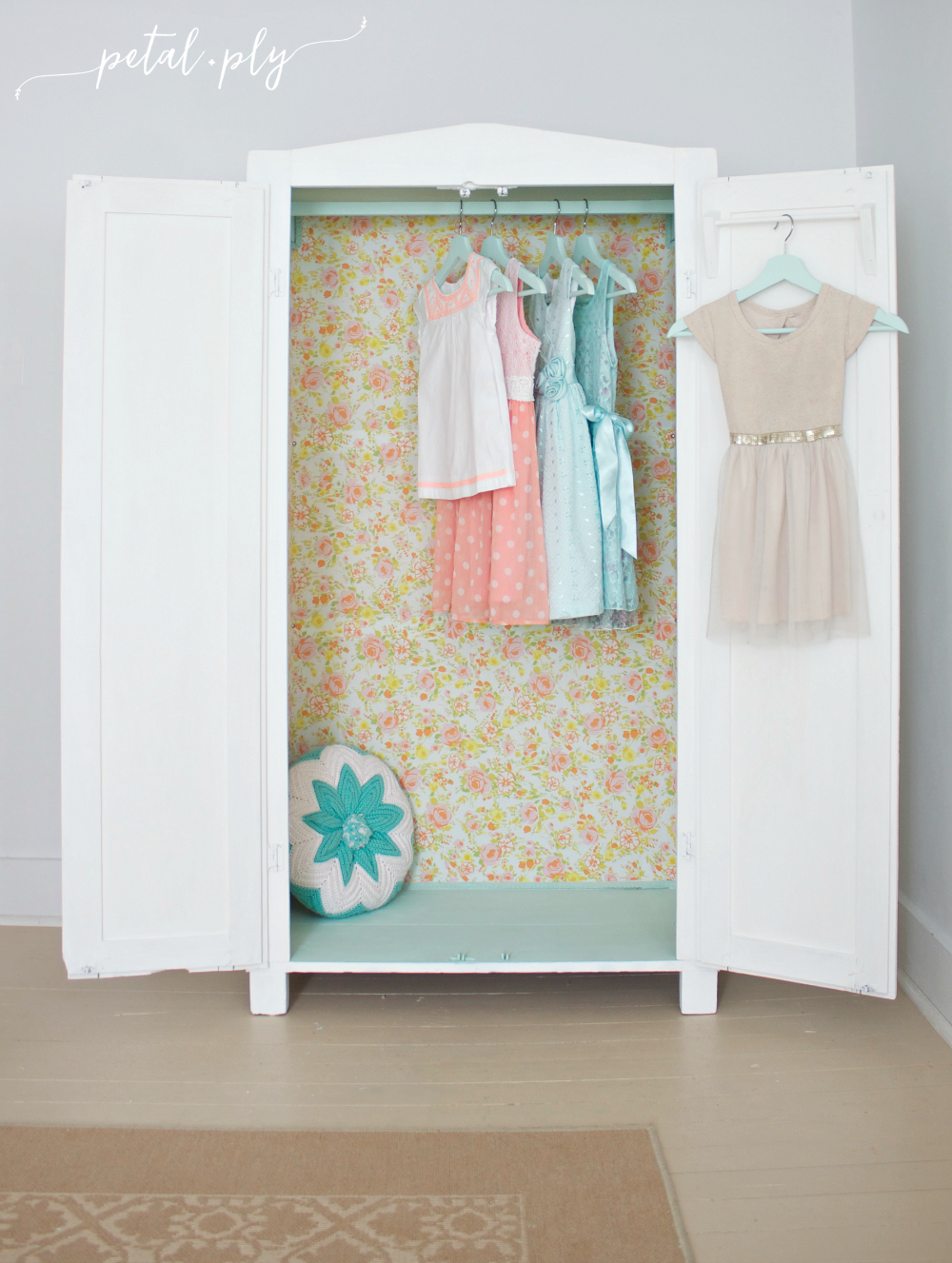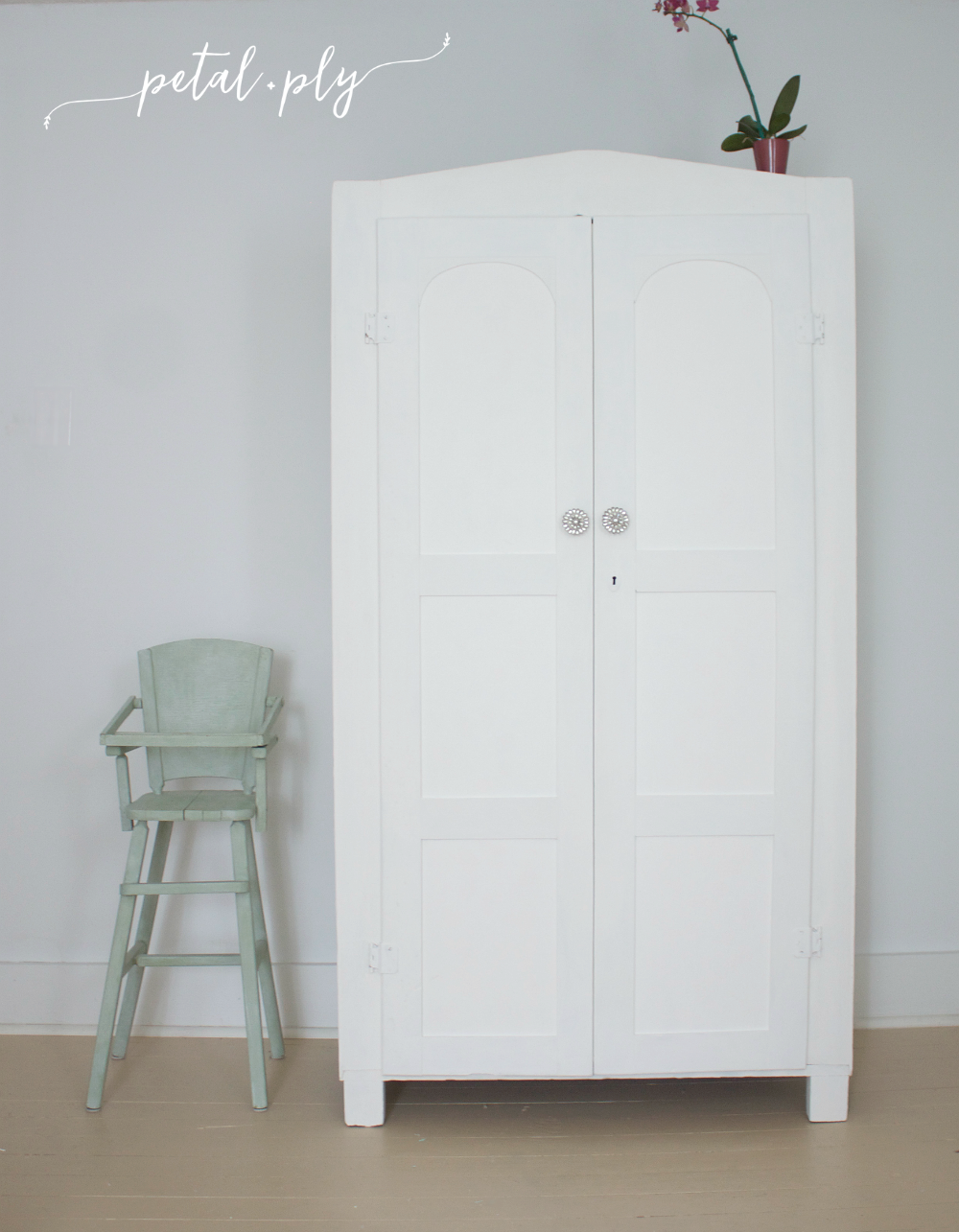 Even though most of the party is going on inside the armoire, the added trim work and a pair of gorgeous jeweled floral knobs made for a beautiful exterior.
Every six-year-old needs a little sparkle in their lives.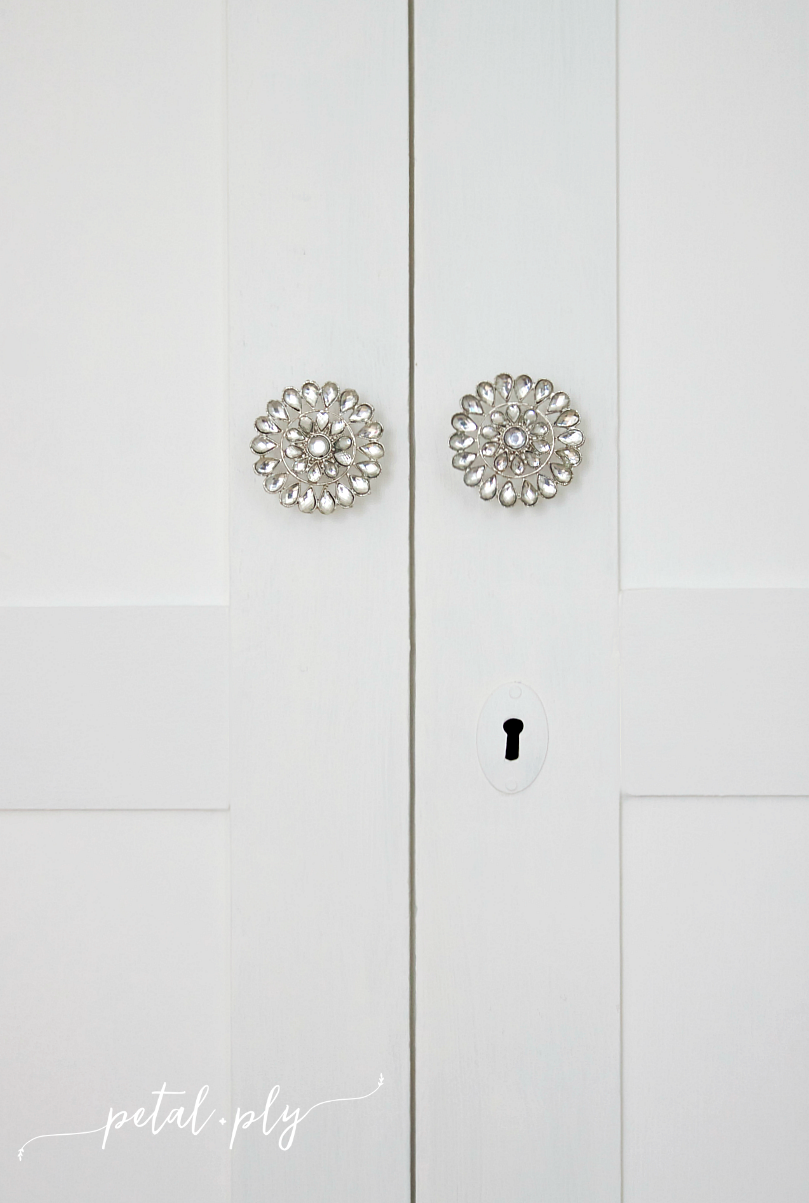 Be sure to stop over at Carrie's and Charlotte's (our featured hosts) to see their Make a Statement projects and find the links for the projects of all this month's challenge participants.
The Fab Furniture Flippin' Contest is open to entrants who have signed up through the group Facebook page. If you are interested in becoming a member and having the opportunity to participate in future contests please contact info@fabfurnitureflippincontest.com to find out how.

Disclosure: Some or all of the hosts of The Fab Furniture Flippin' Contest receive monetary and/or product compensation from the sponsoring brand, DecoArt, in order to complete their themed projects. The participants of The Fab Furniture Flippin' Contest received product compensation from the sponsoring brand, DecoArt, in order to complete their themed projects. DecoArt will also provide the prize package for this month's contest winner.