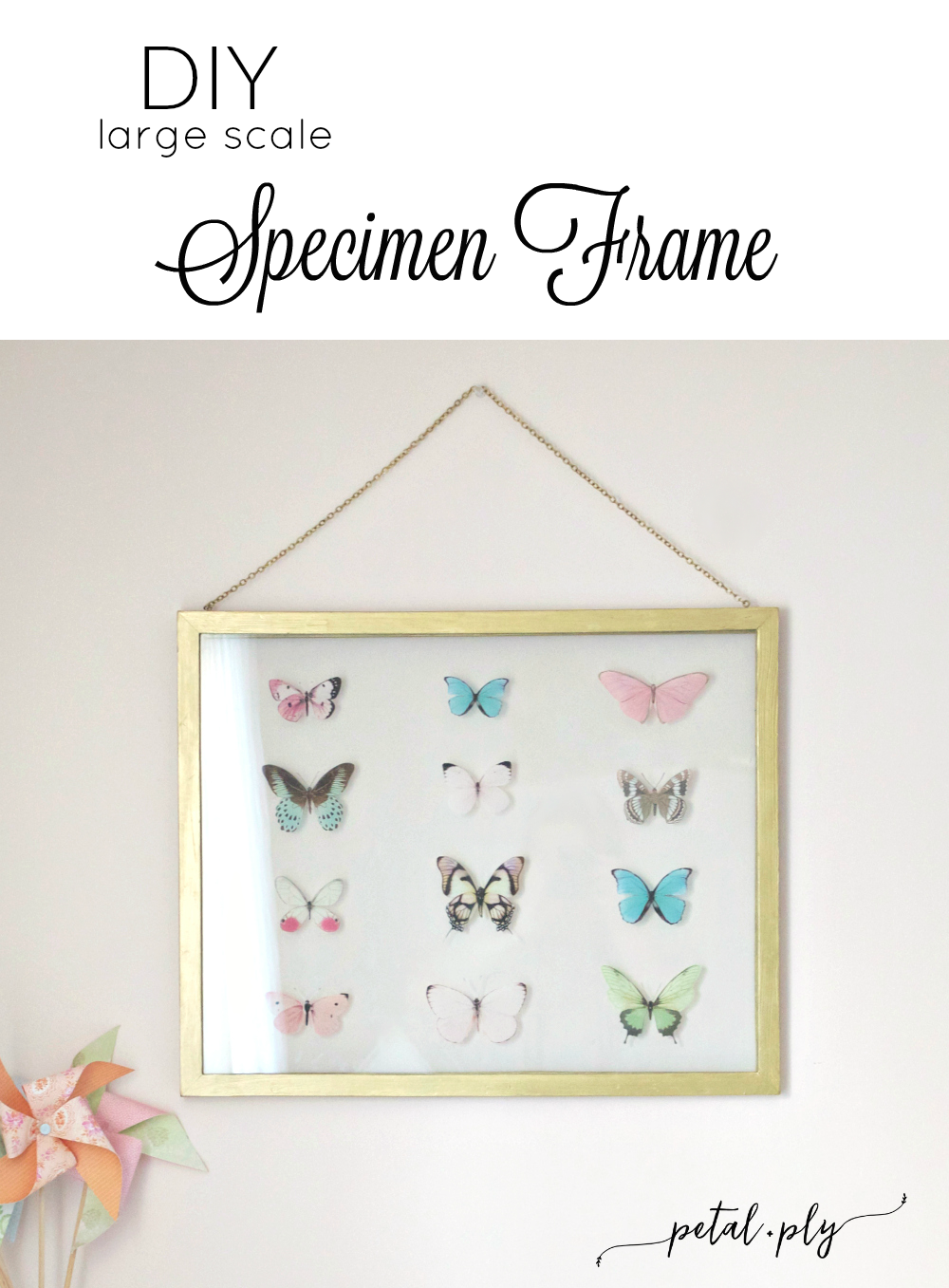 If you happened to read about our double Ikea dresser window bench built-in you may have noticed the butterfly art hanging over one of the dressers.
The idea to make a large scale specimen frame has been on my project list for quite some time and now that we're working on finishing our daughter's room it finally got bumped to the front of the list.
I couldn't be happier with how it turned out and they are SO easy to make!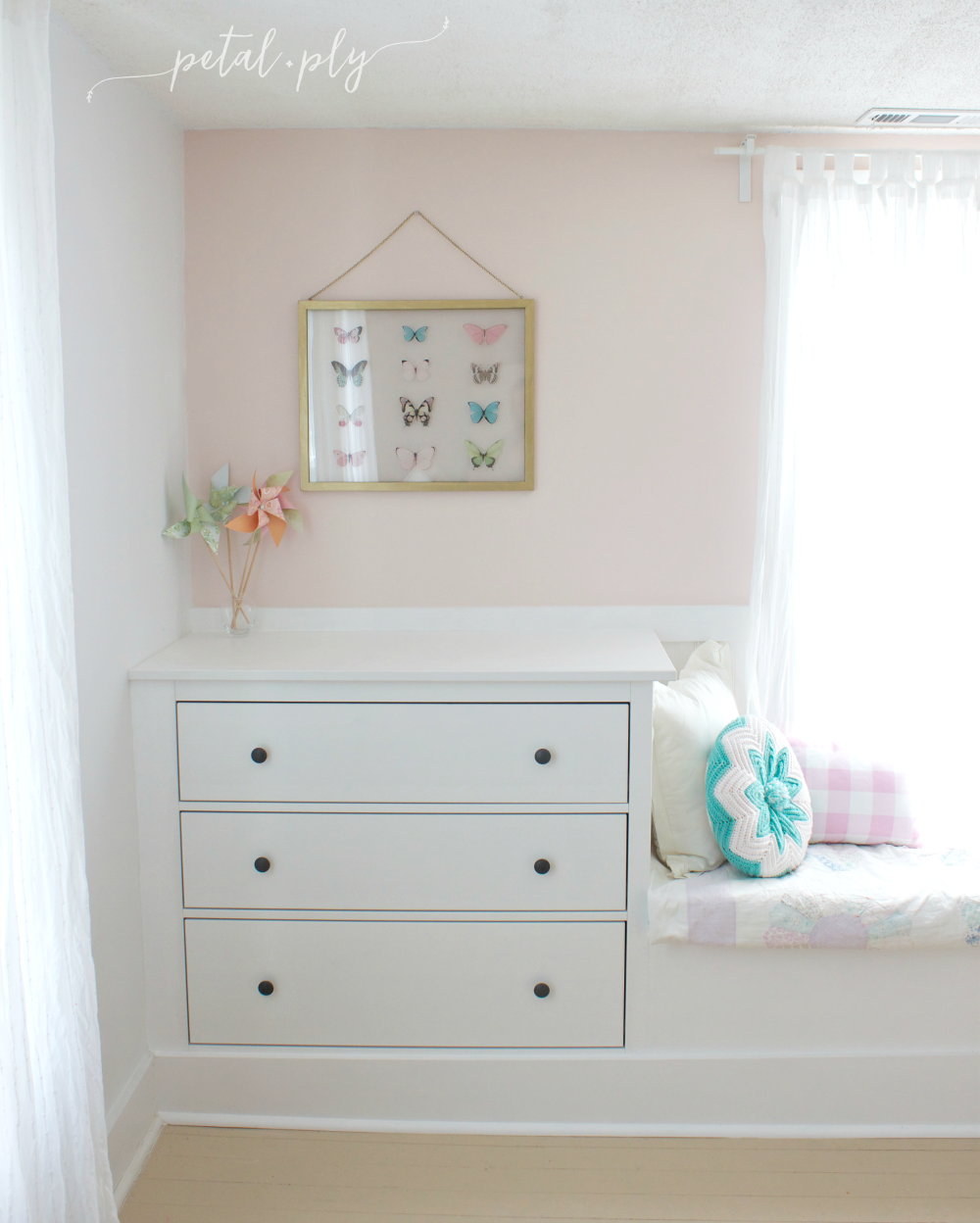 Materials
(affiliate links included for your convenience)
Specimen Frame
paintbrush (2 disposable brushes is easiest…no cleaning!)
needle nose or jewelry pliers
nail (to impress a pilot hole for the screw eyes)
Butterflies
Directions
Measure in and mark, 1″ (on center) on each side of the top of the floating frame.
Use nail to create a pilot hole for each screw eye at both 1″ marks. Twist in screw eyes. If twisting the screw eye is giving you trouble use pliers or slip the nail through the eye, pinch each side with your thumbs and forefingers, and use it as a mini crank handle.
Paint frame and screw eyes with brass Liquid Leaf.
Cut chain to desired length and attach each end to the screw eyes. If desired, paint a thin coat of brass liquid leaf on chain to match up color.
All done!!! The frame is complete. Easy, right?!
Be sure to hang the frame from the frame hardware and nail the chain up separately. The chain and screw eyes are not strong enough to support the weight of the frame and glass.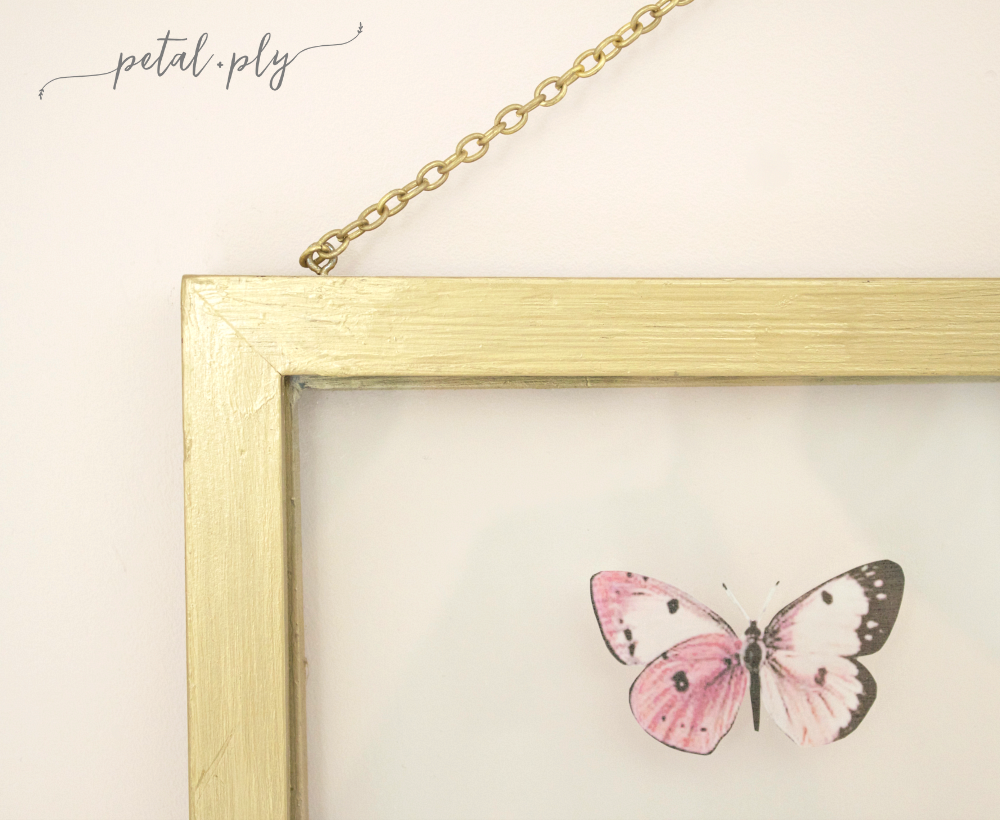 I filled my specimen frame with beautiful butterflies printed from butterfly clipart  I found at Heart Handmade UK, Handmade Happy Magazine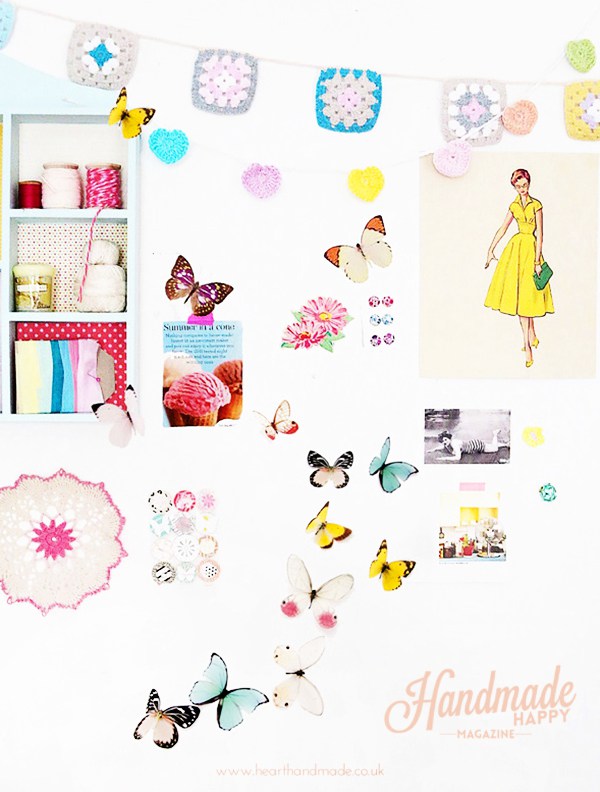 They look so real sandwiched between the glass.  Simply print the butterflies on printable vellum, cut out, and arrange as desired.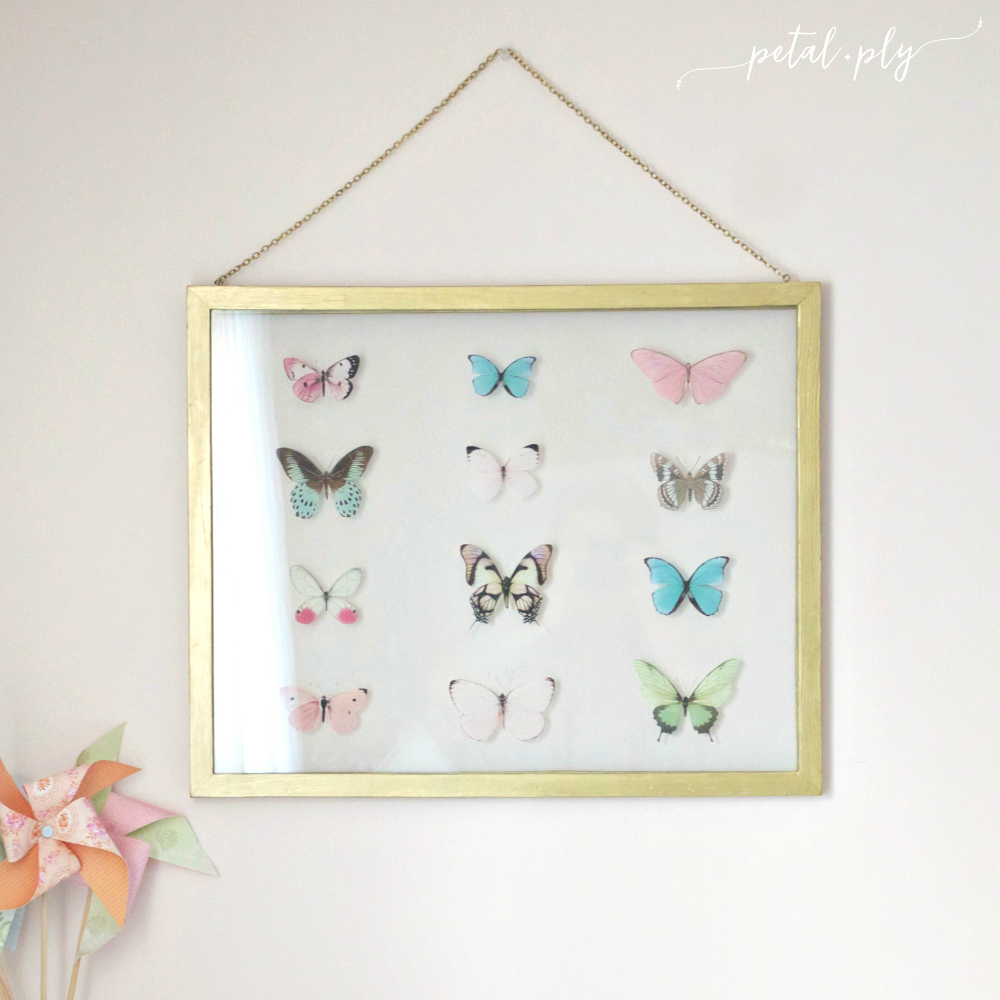 So what do you think? Do you need a large scale specimen frame in your home?! How would you style yours?
If you decide to make one, please stop back and share.