I don't know about you but my Amazon wish list is chock full of DIY, design, and craft books.
As I was picking out a few to purchase today I found that several of them were available for over 50% off!!
I have no clue how long these rock bottom prices will be sticking around, so consider this your heads up.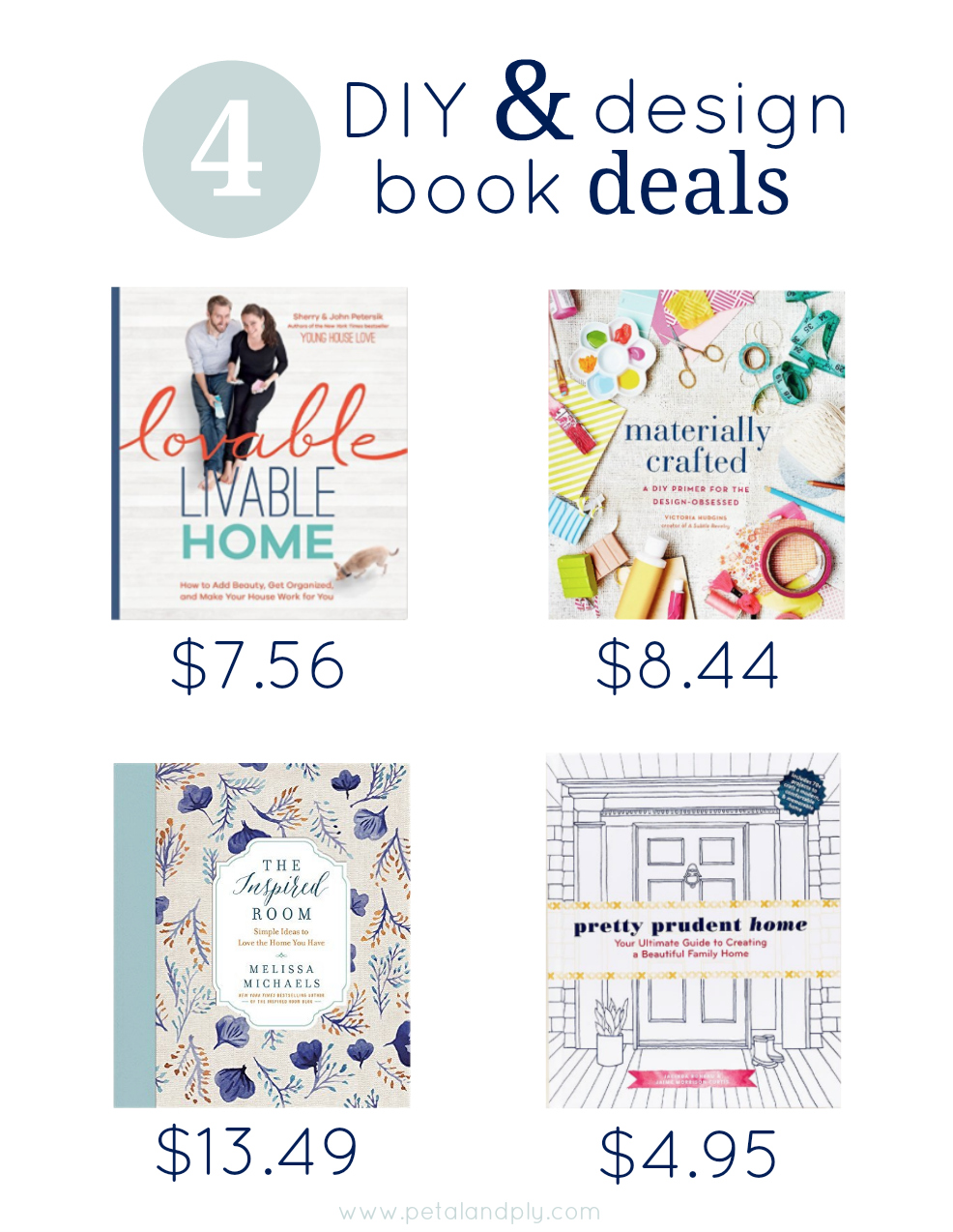 *affiliate links
Lovable Livable Home – $7.56 (73% off)
Materially Crafted – $8.44 (66% off)
The Inspired Room – $13.49 (50% off)
Pretty Prudent Home – $4.95 (80% off)
I can't wait for my copies to arrive!
What great DIY, design, decor, and craft books have you read recently? Are there any additional titles on your wish list? I'd love to know what books you have to recommend.