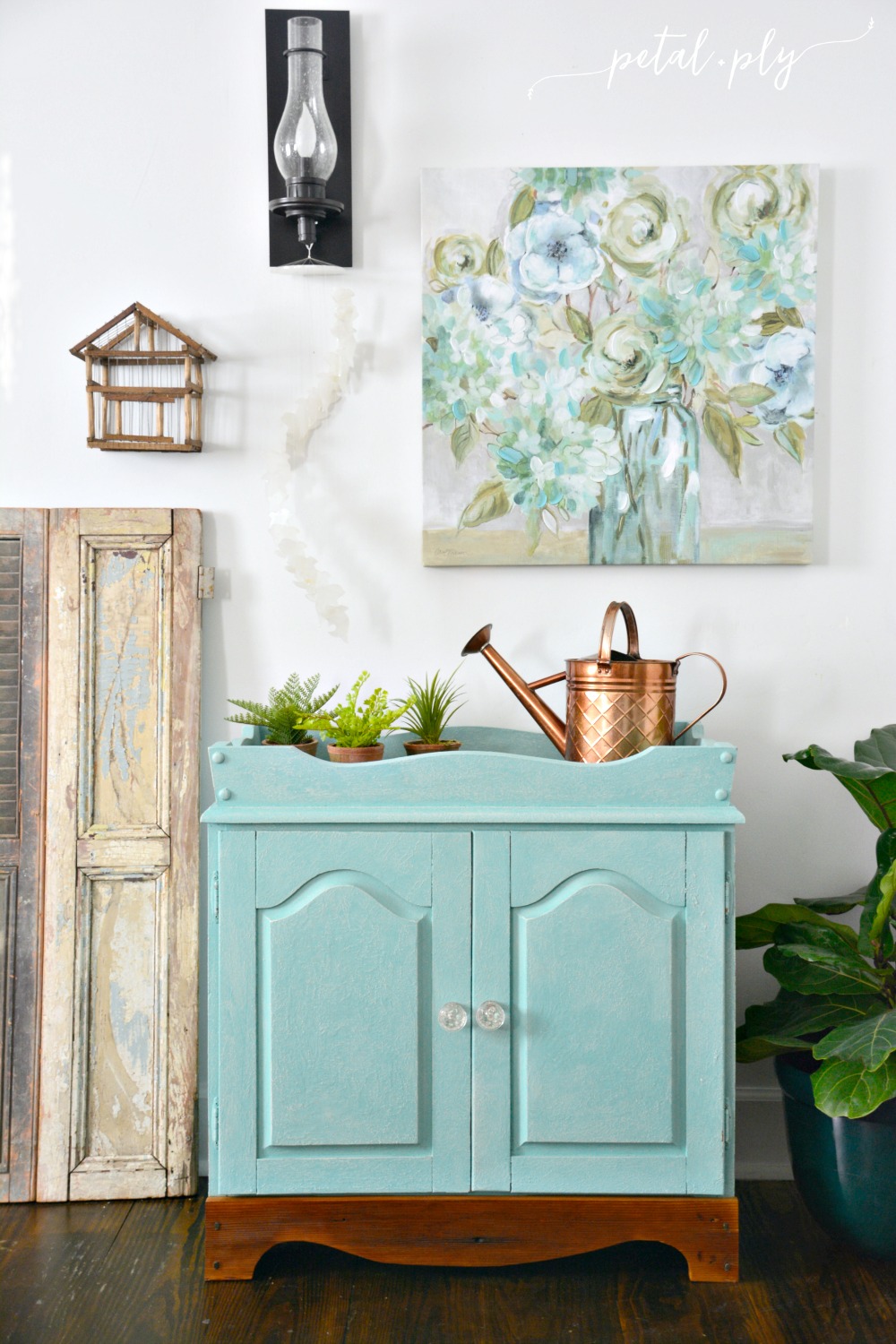 Summer!
This past month has been so busy in our household. Our two oldest finished up school and attended a week of Vacation Bible School at our church. Add in all three kids having back-to-back week long viruses during the last weeks of school and it's pretty amazing to me that I even have one furniture piece to share with you this month.
Summer!
Sigh.
Finally.
What better way to kick off summer than to participate in the Fab Furniture Flippin' Contest™ this month.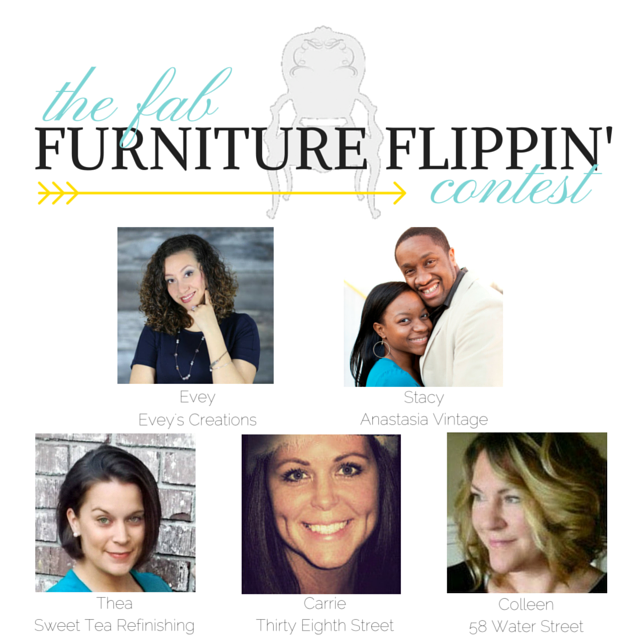 The Fab Furniture Flippin' Contest™ is a monthly contest where contestants create a themed furniture project with a little help from the monthly product sponsor. The projects are judged and the sponsor provides a prize package to the winner.
The theme for June is Coastal Inspirations. Perfect for jumping into a summer state of mind.
Saltwash is this month's contest sponsor.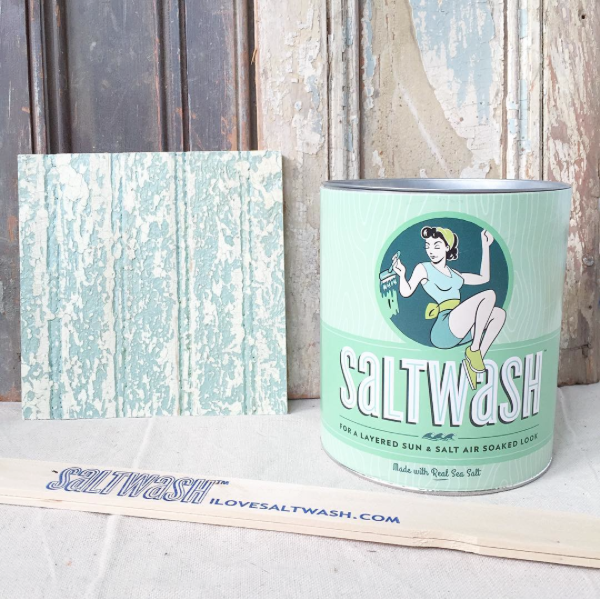 I had never heard of Saltwash before, but they had me from the get-go with their branding perfection. Saltwash is a powdered paint additive. When added to the first coat of paint it creates amazing texture that mimics the look of layered sun and salt air soaked paint. Bonus! It can be added to any brand or type of paint! Pick your favorite.
I knew right away exactly which piece of furniture I wanted to give a textured, layered, salt washed look.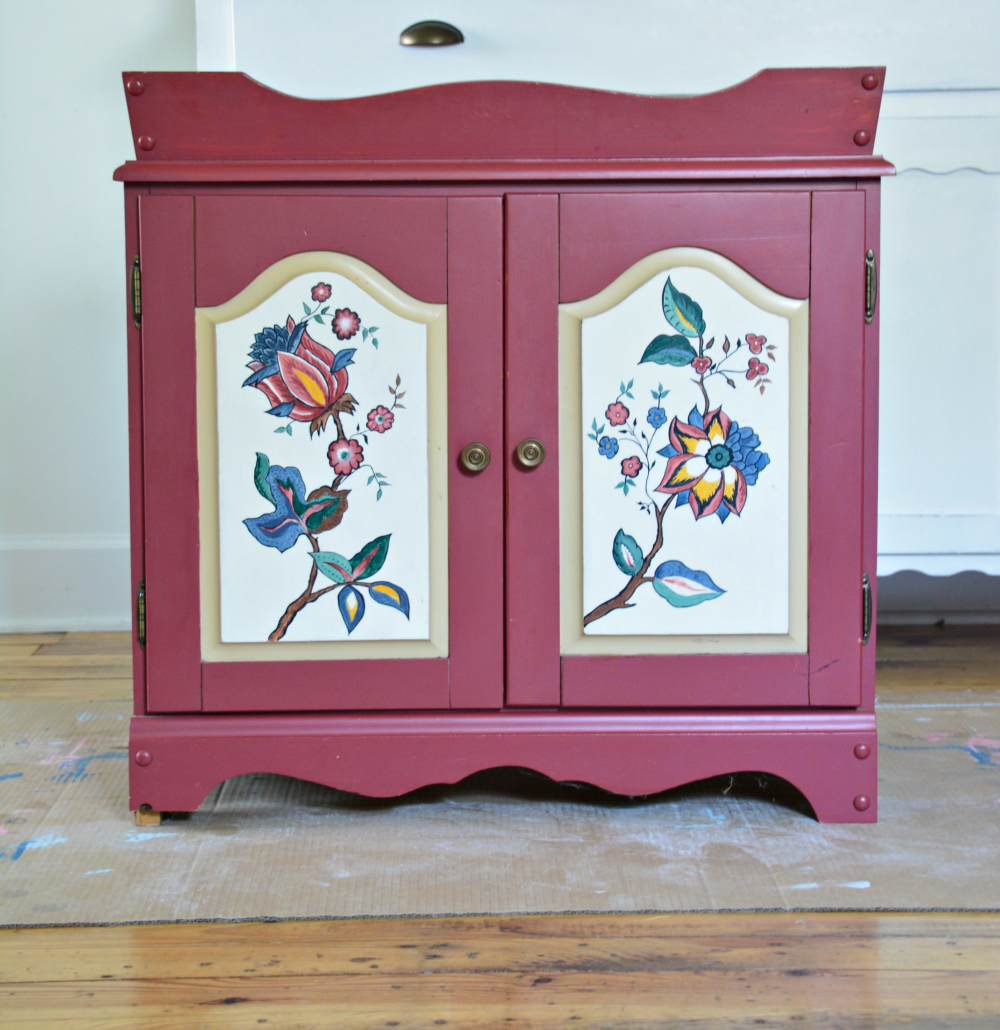 A friend gave me this copper-topped dry sink a few months back before a cross country move. It was in fairly decent condition overall but the kick plate was missing a chunk and the copper surface was corroded.
The first hurdle was picking out a paint color. Since I could use any type of paint I immediately went to my stash to pick out the perfect color.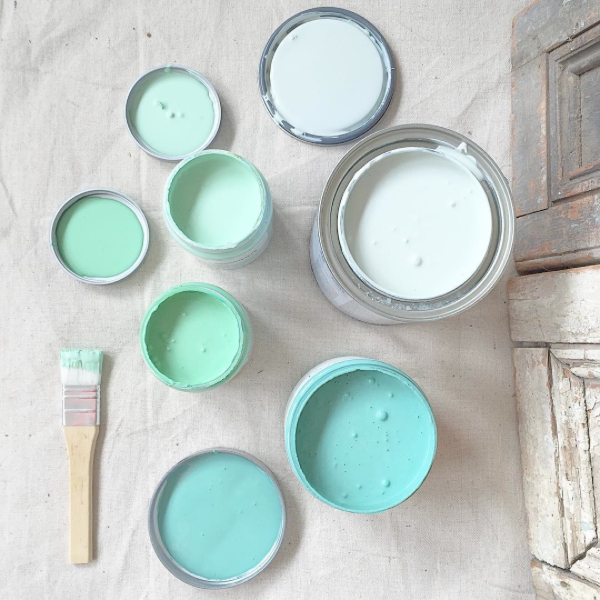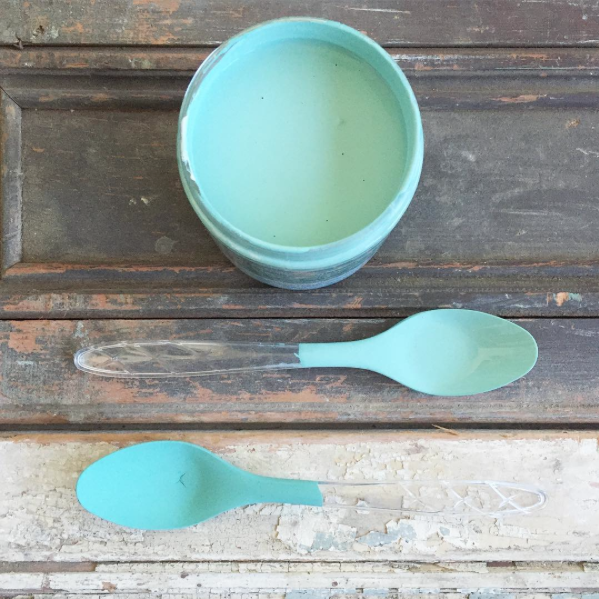 In the end I decided to mix a few colors of chalky finish paints to create a beautiful pale teal for my topcoat.
I used the Saltwash mixed into a creamy white/gray (aptly named Whitecap Gray) for my base color.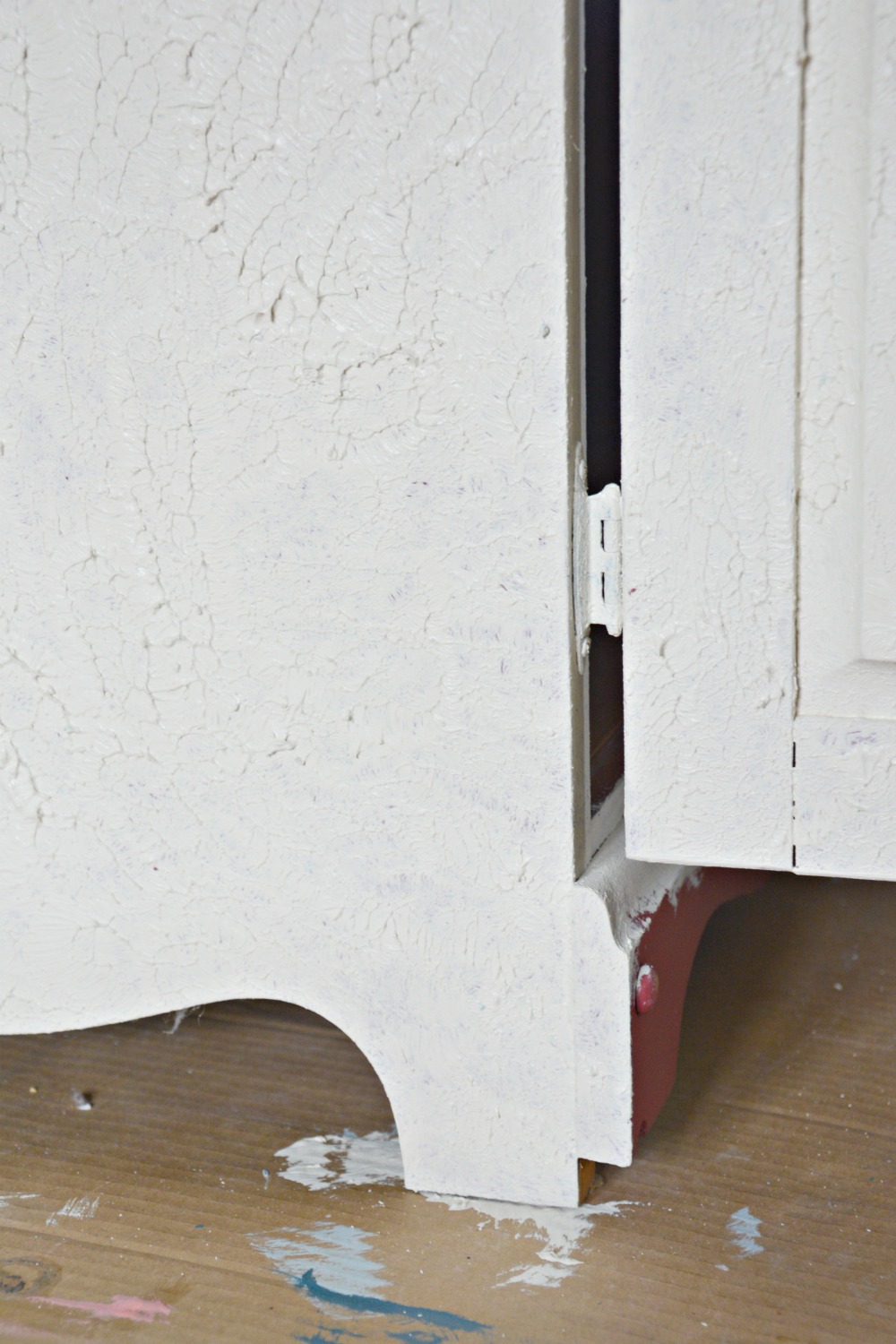 The base coat was dabbed on to create a ton of texture and when partially dry it was lightly smoothed out with a paintbrush.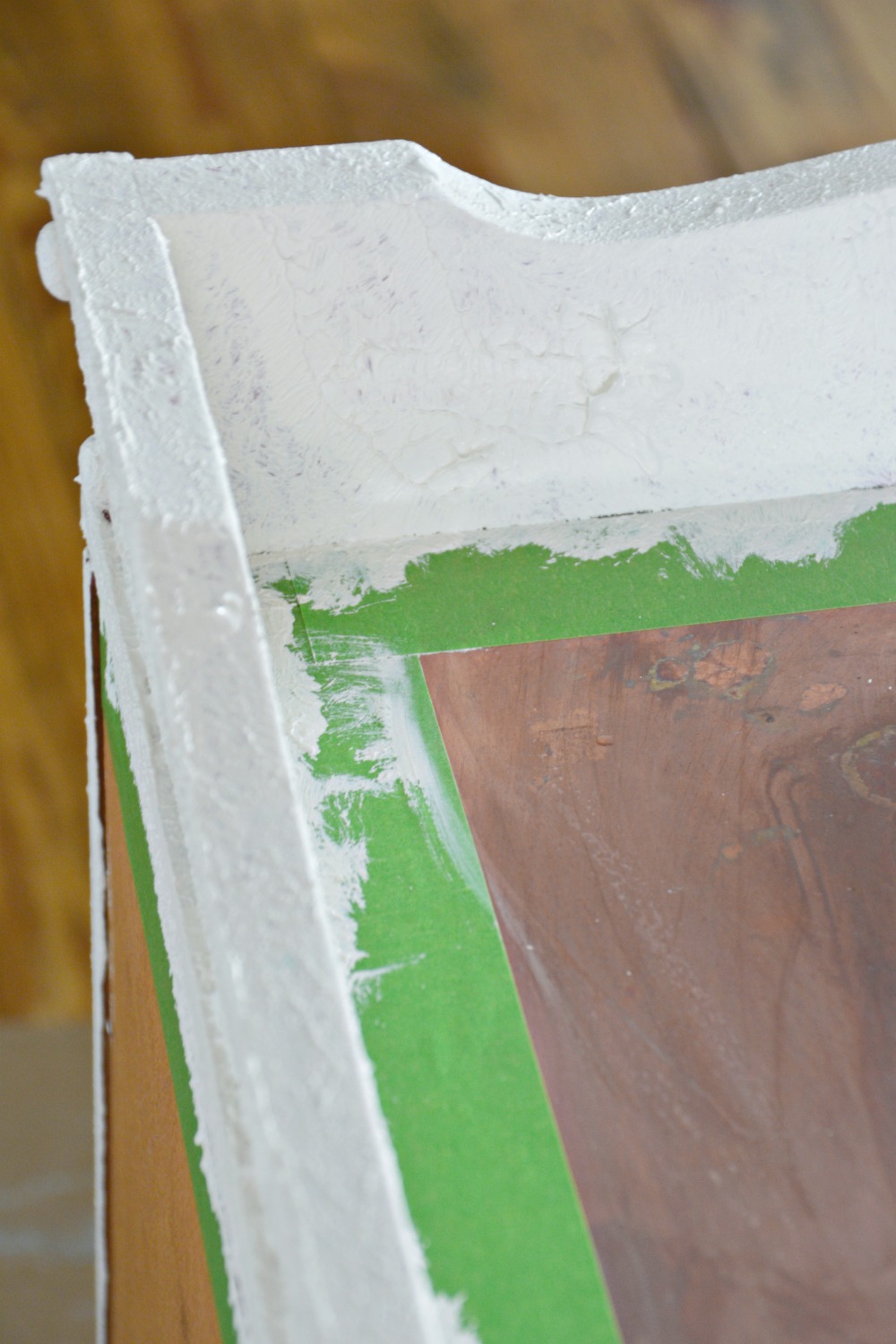 After the base coat is dry any paint/color can be painted over top. Sand to distress and reveal the texture and color underneath.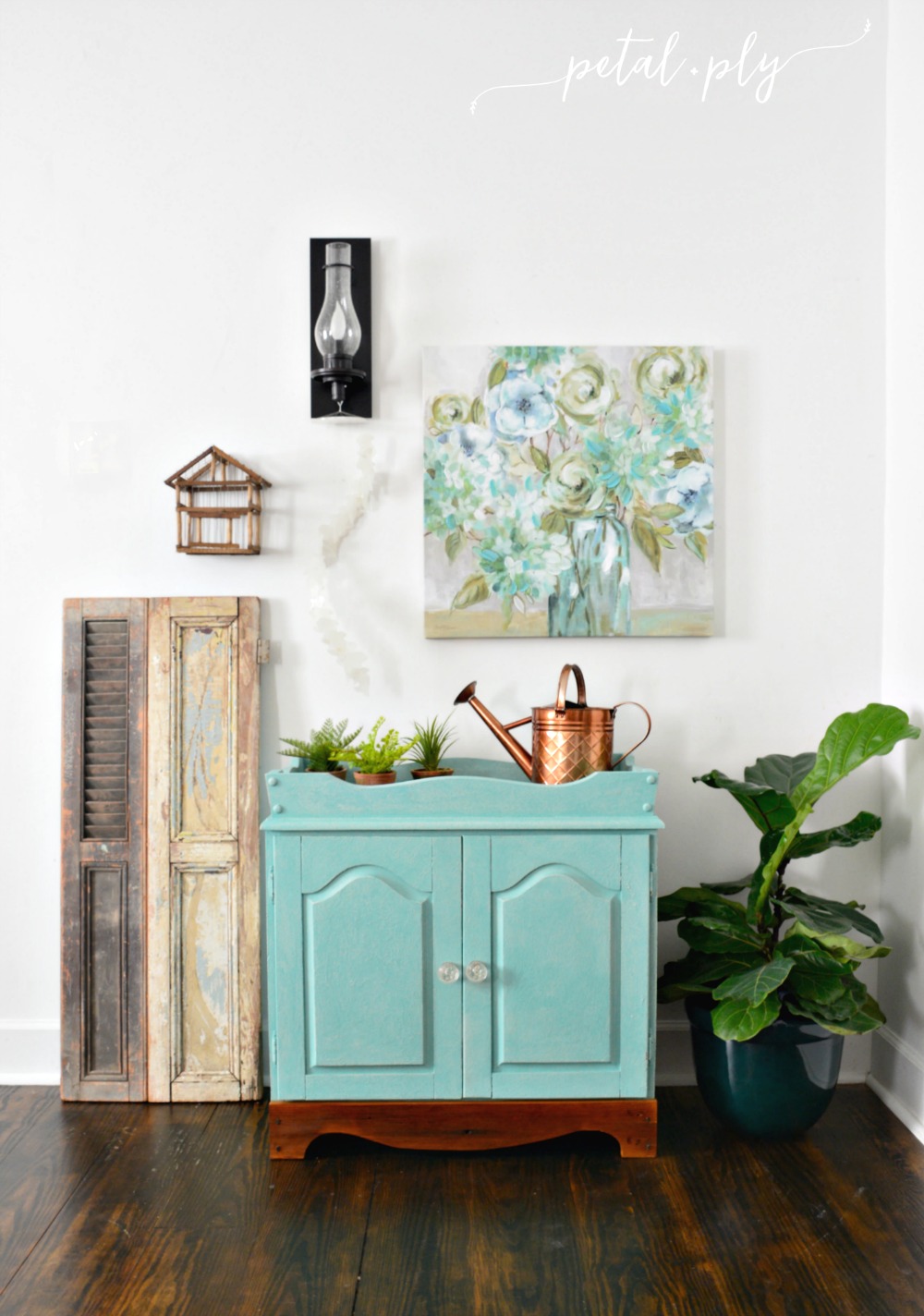 We replaced the damaged kick plate with an old piece of weathered wood.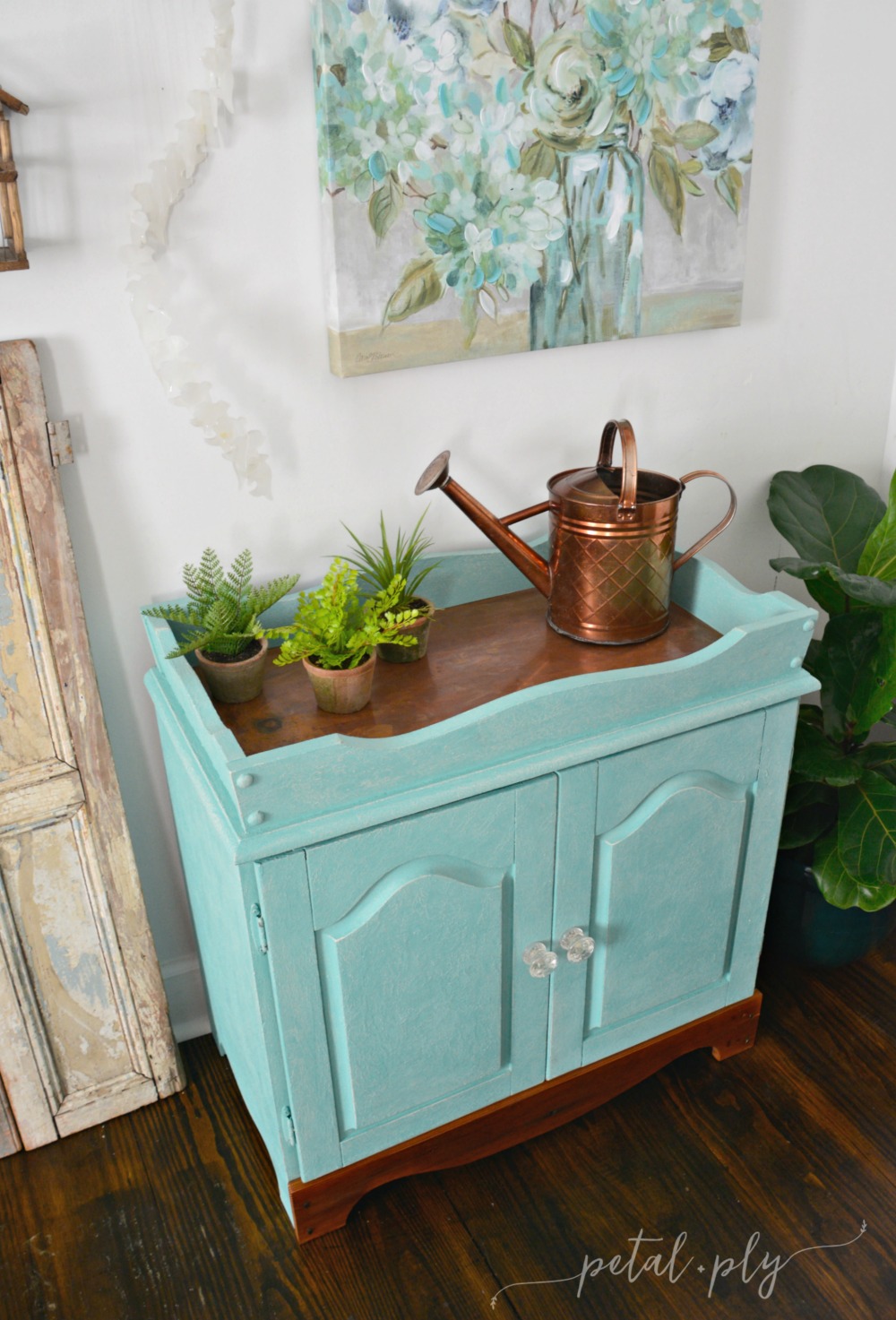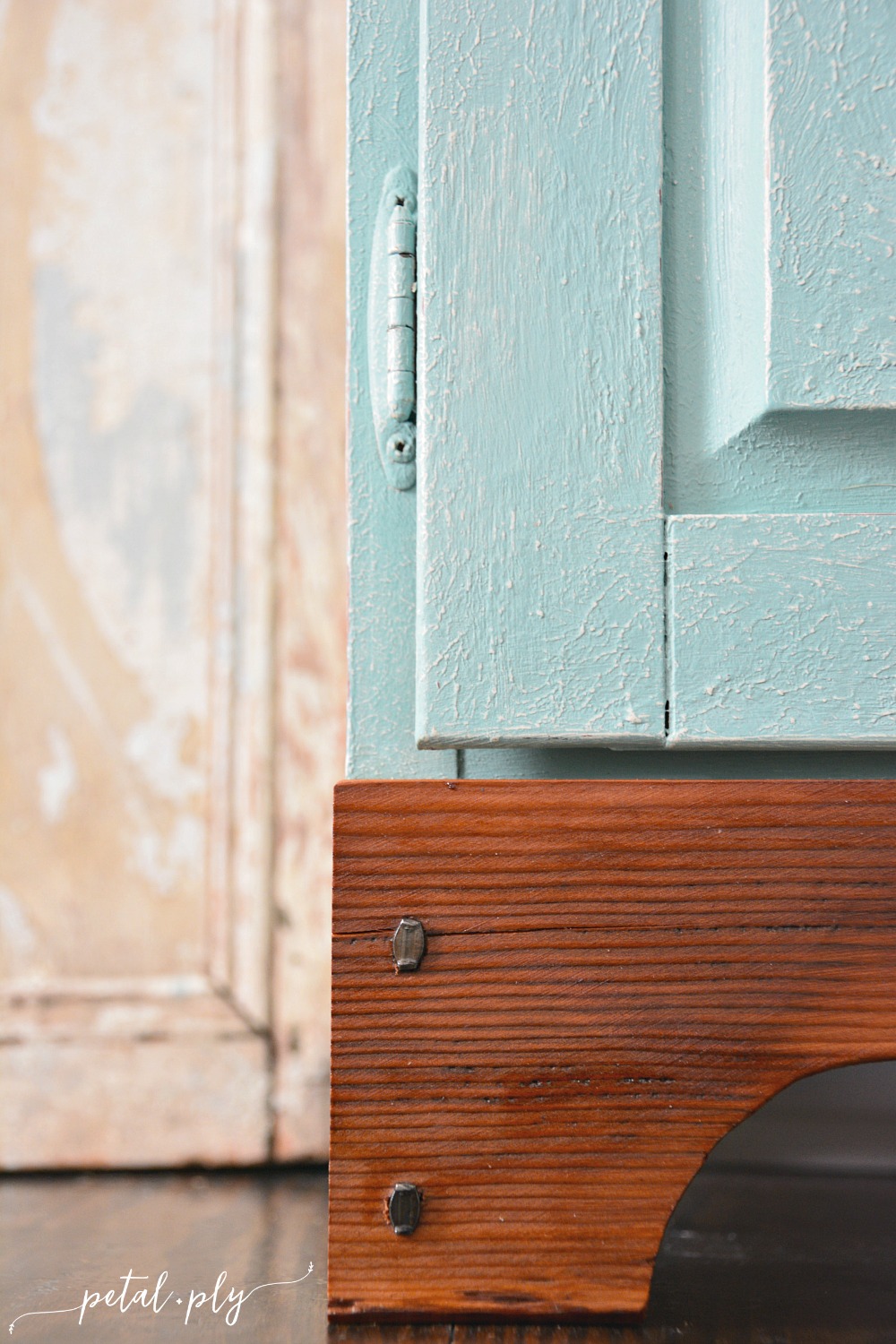 Masonry nails were the perfect way to attach the new kick plate.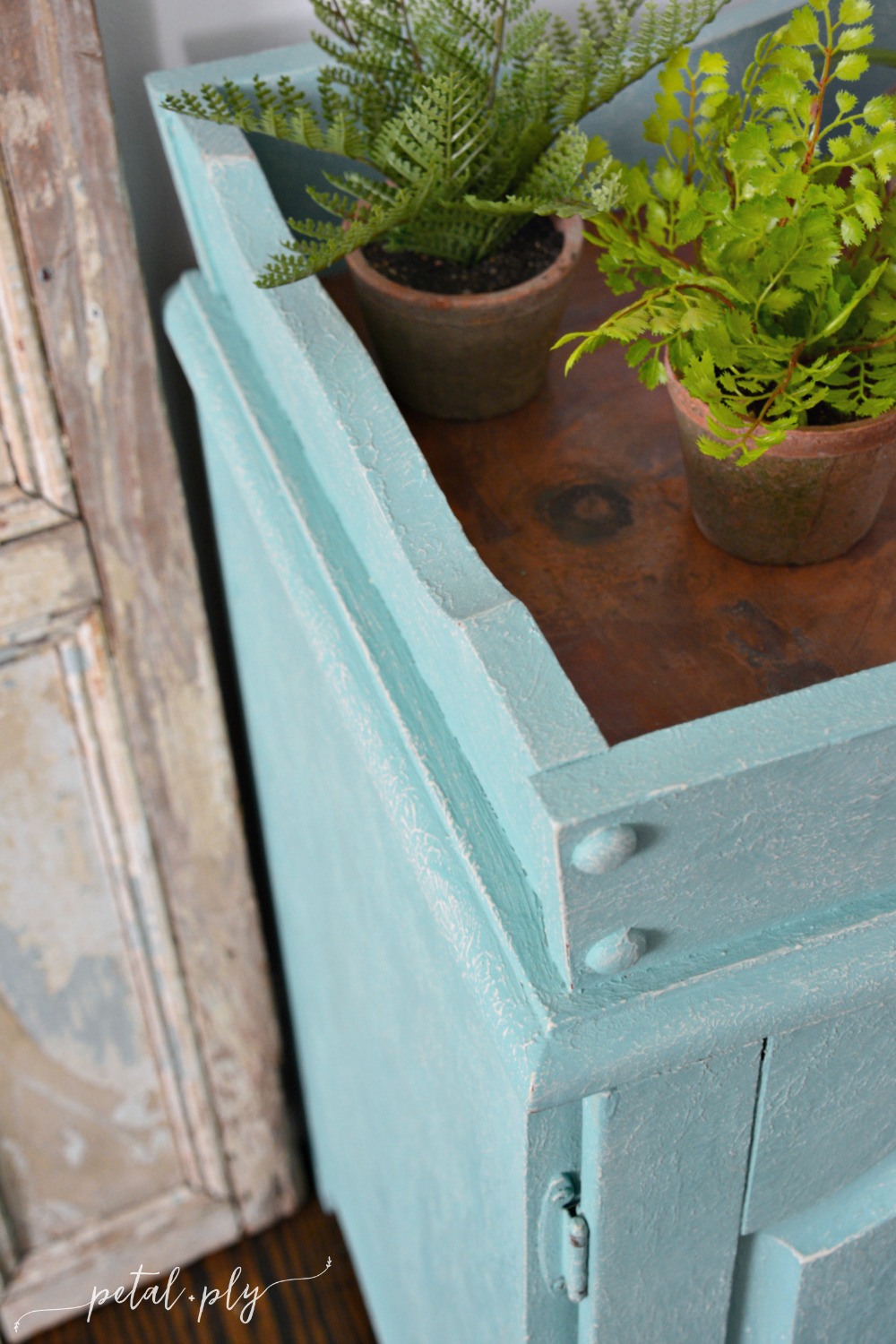 I envision this piece sitting out on a big beach house porch. It would be perfect as an end table for cool drinks, a potting table for coastal plants, or a dumping spot for seashore treasures.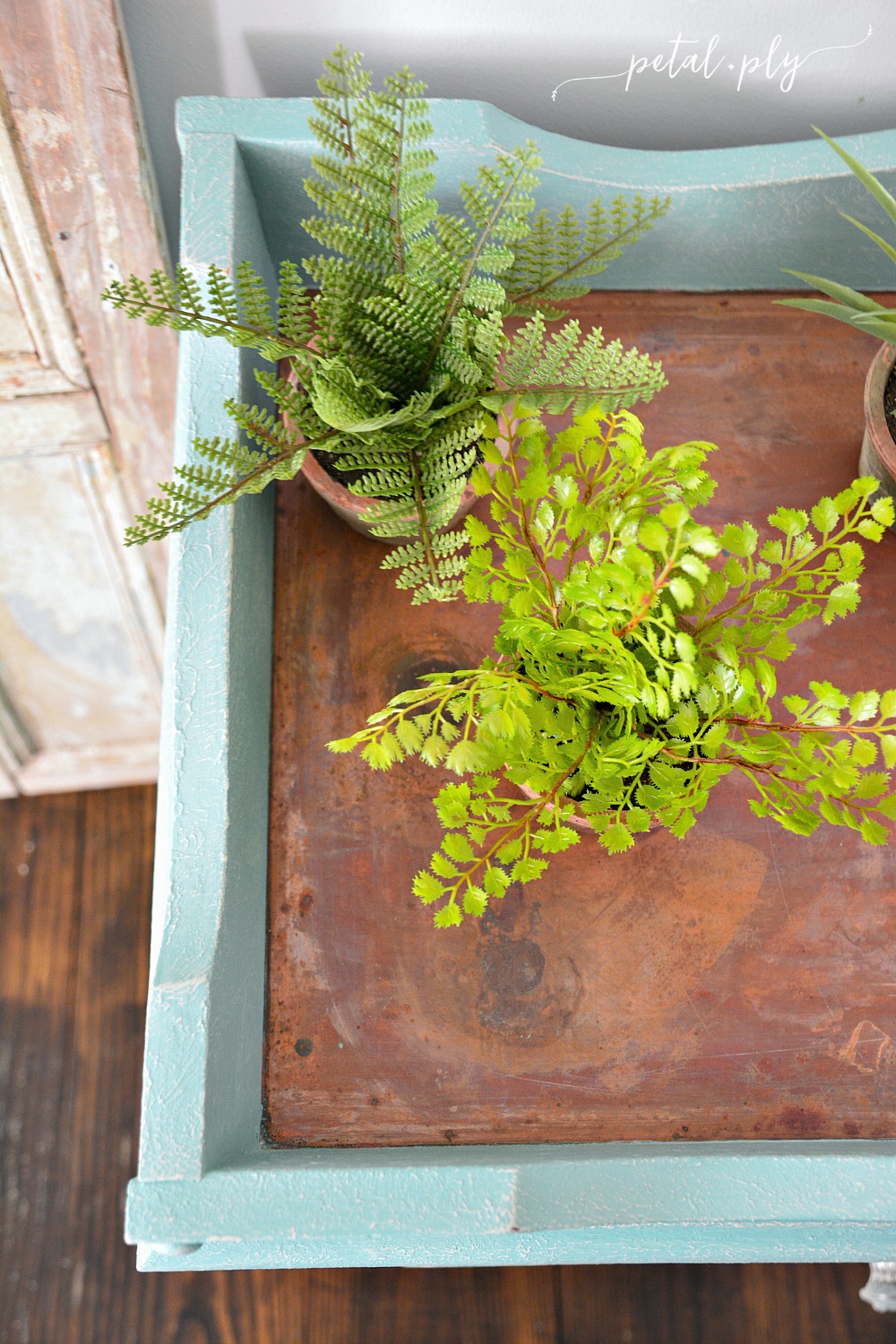 I absolutely love the texture Saltwash creates! Plan to see many more projects with this amazing finish.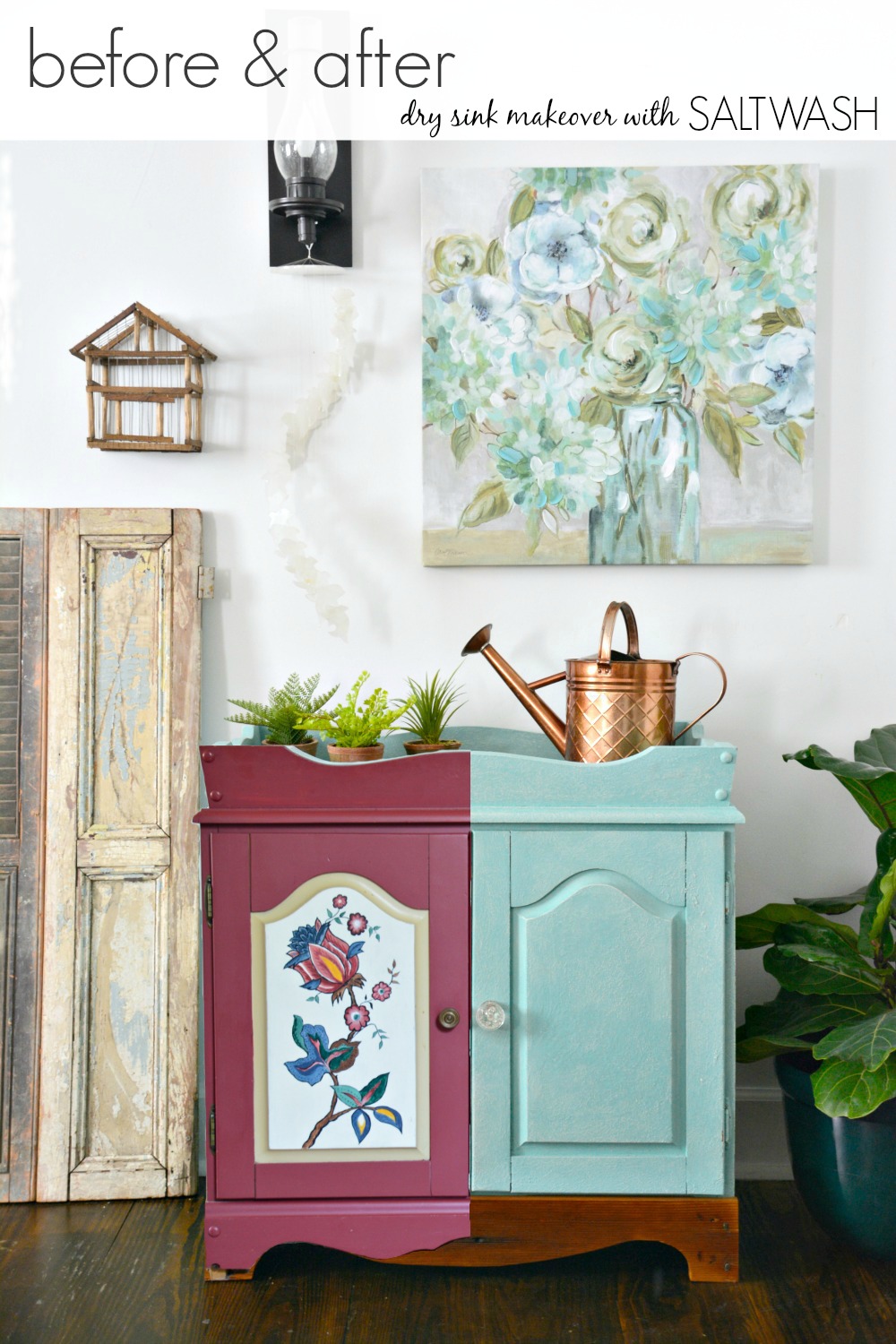 To see 50 different examples of beachy furniture makeovers using Saltwash, stop by and visit the featured hosts Carrie and Colleen.
The Fab Furniture Flippin' Contest™ is open to entrants who have signed up through the group Facebook page. If you are interested in becoming a member and having the opportunity to participate in future contests please contact info@fabfurnitureflippincontest.com to find out how.

Disclosure: Some or all of the hosts of The Fab Furniture Flippin' Contest™ receive monetary and/or product compensation from the sponsoring brand, Saltwash, in order to complete their themed projects. The participants of The Fab Furniture Flippin' Contest™ received product compensation from the sponsoring brand, Saltwash, in order to complete their themed projects. Saltwash will also provide the prize package for this month's contest winner.