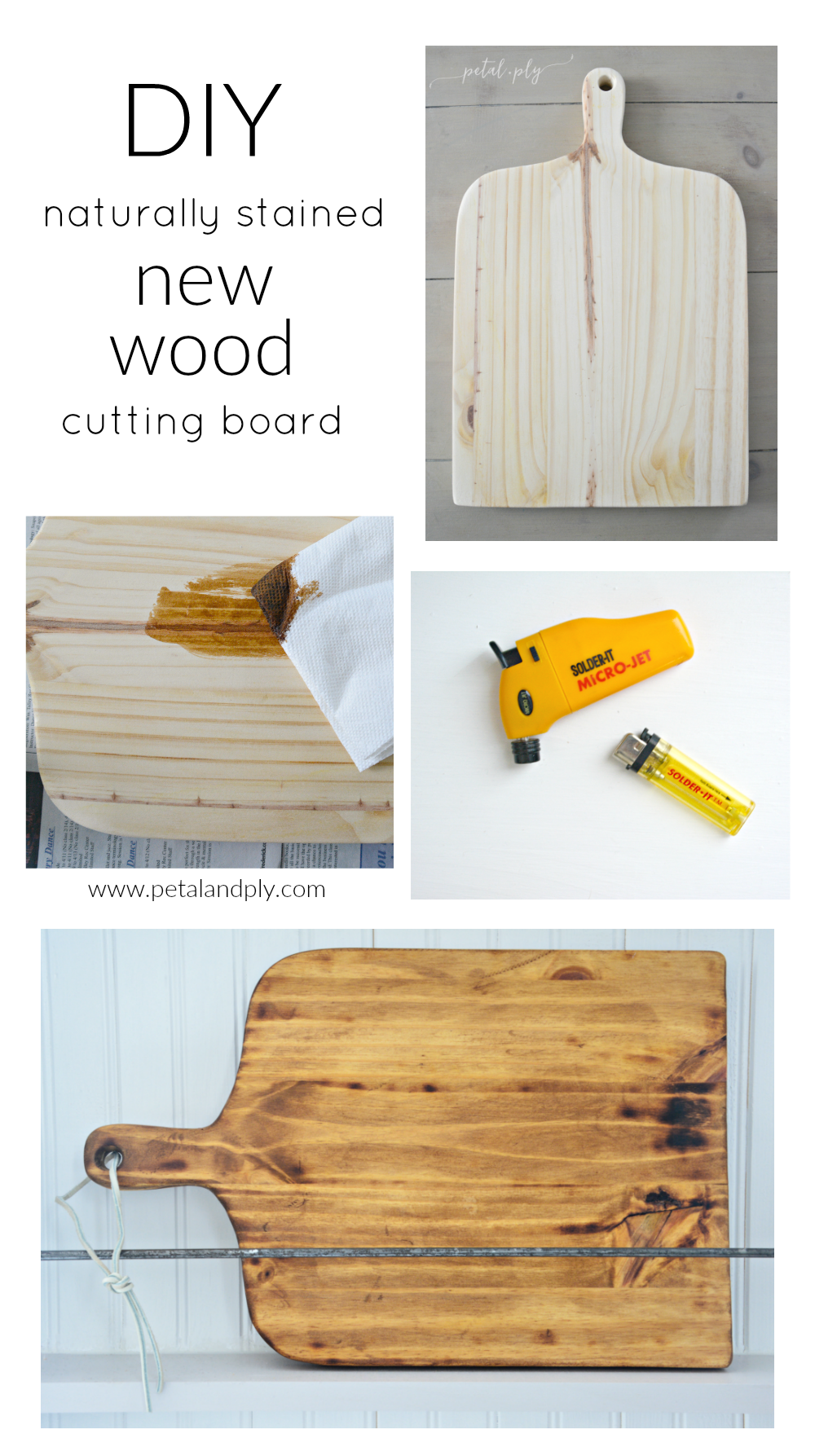 **For your convenience this post contains Amazon Affiliate Links to products for this project.**
Have you ever had a project idea that you weren't quite sure how to execute? For me, this was one of those projects. I had a raw slab of new wood that I wanted to turn into a cutting board, but I wanted it to look old and aged, and also be food safe. After an exhaustive Google search for cutting board stains I came up empty handed.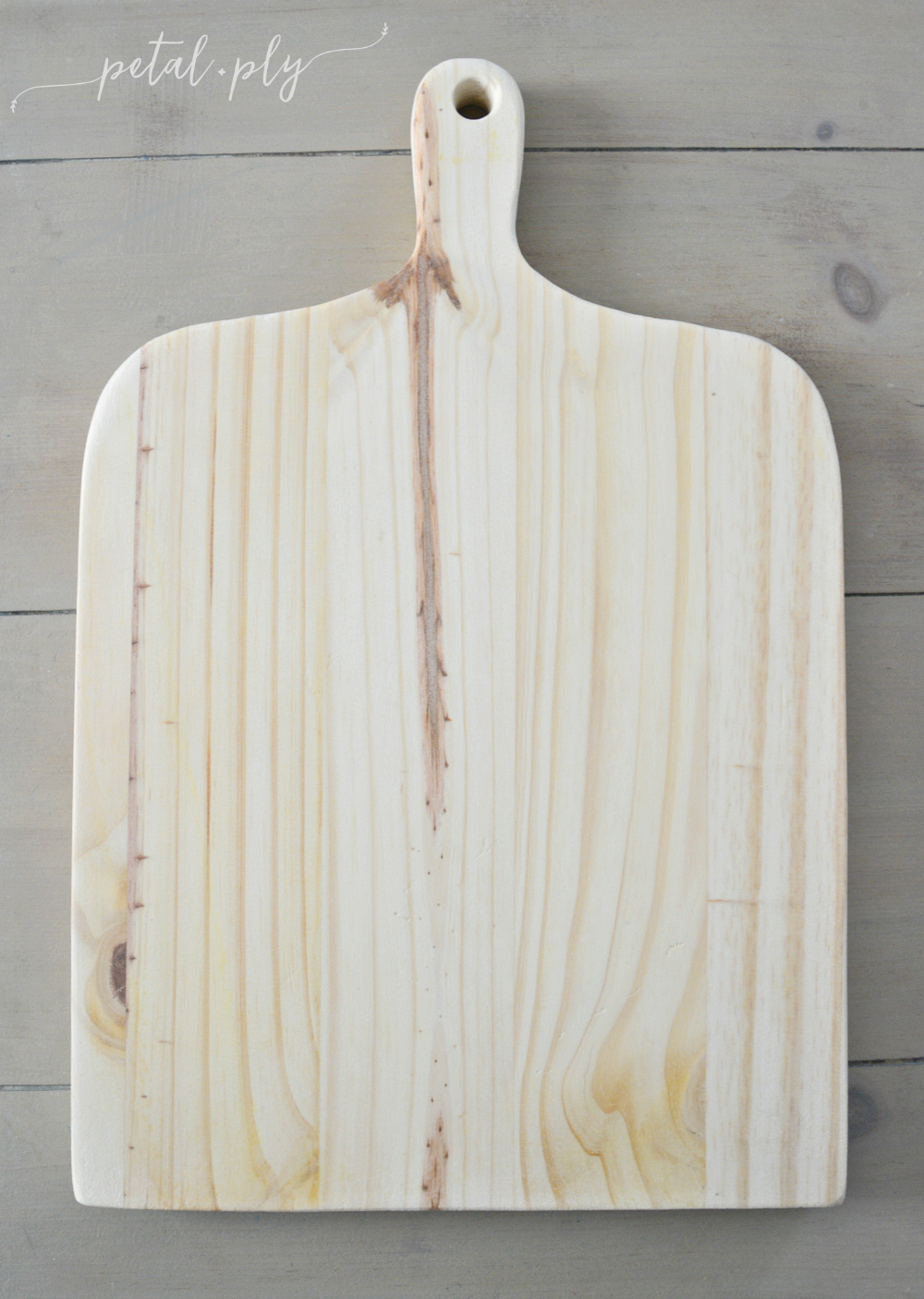 Here I was with a nice, new, raw wood cutting board but no stain to give it the worn feel I was set on.  So, I decided to try a little science experiment. An all natural "stain".
I picked up a jar of instant coffee and got to work.
To start, I mixed the instant coffee grounds with water until it was similar to a wipe-on stain consistency. It should be loose enough to spread and seep into the wood but not runny like water.  Using a paper towel I wiped the coffee stain on to the entire cutting board and allowed it to dry overnight. One coat was enough to achieve a rich color.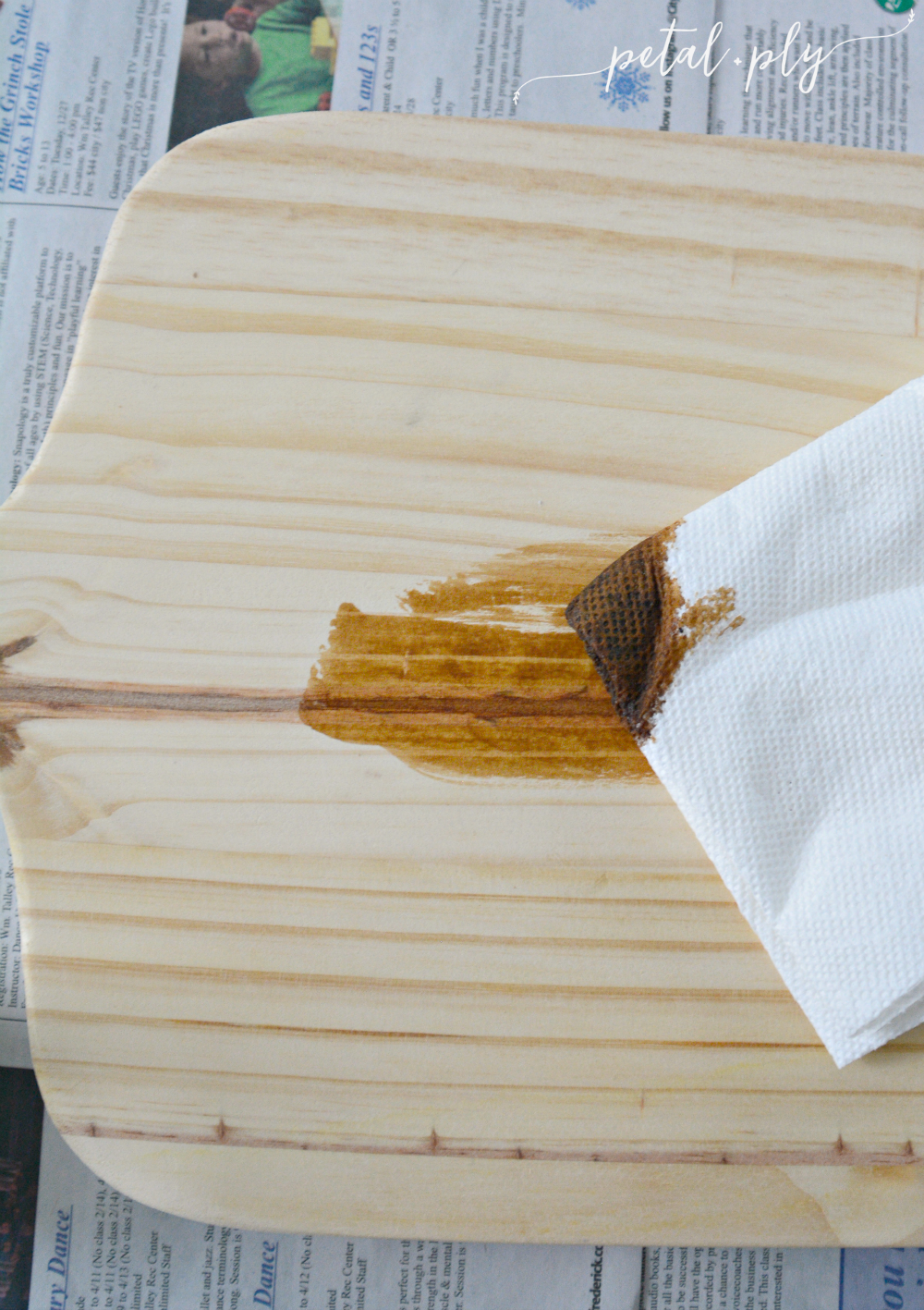 After the board was dry, I decided to add to the color variation and use a Solder-It Micro-Jet to make aged, dark spots. The Solder-It is essentially a mini blow torch. It worked perfectly for this application. The key was to keep the torch moving and to hold it only an inch or two above the surface of the board. If the torch is held over a single spot it will start to create a black circle. That's why it's important to keep moving!
To top the finish I rubbed in two coats of food grade mineral oil / cutting board oil.
Lastly, I added a length of leather lace to the handle for a bit of added decoration and to make it easy to hang the board from a hook.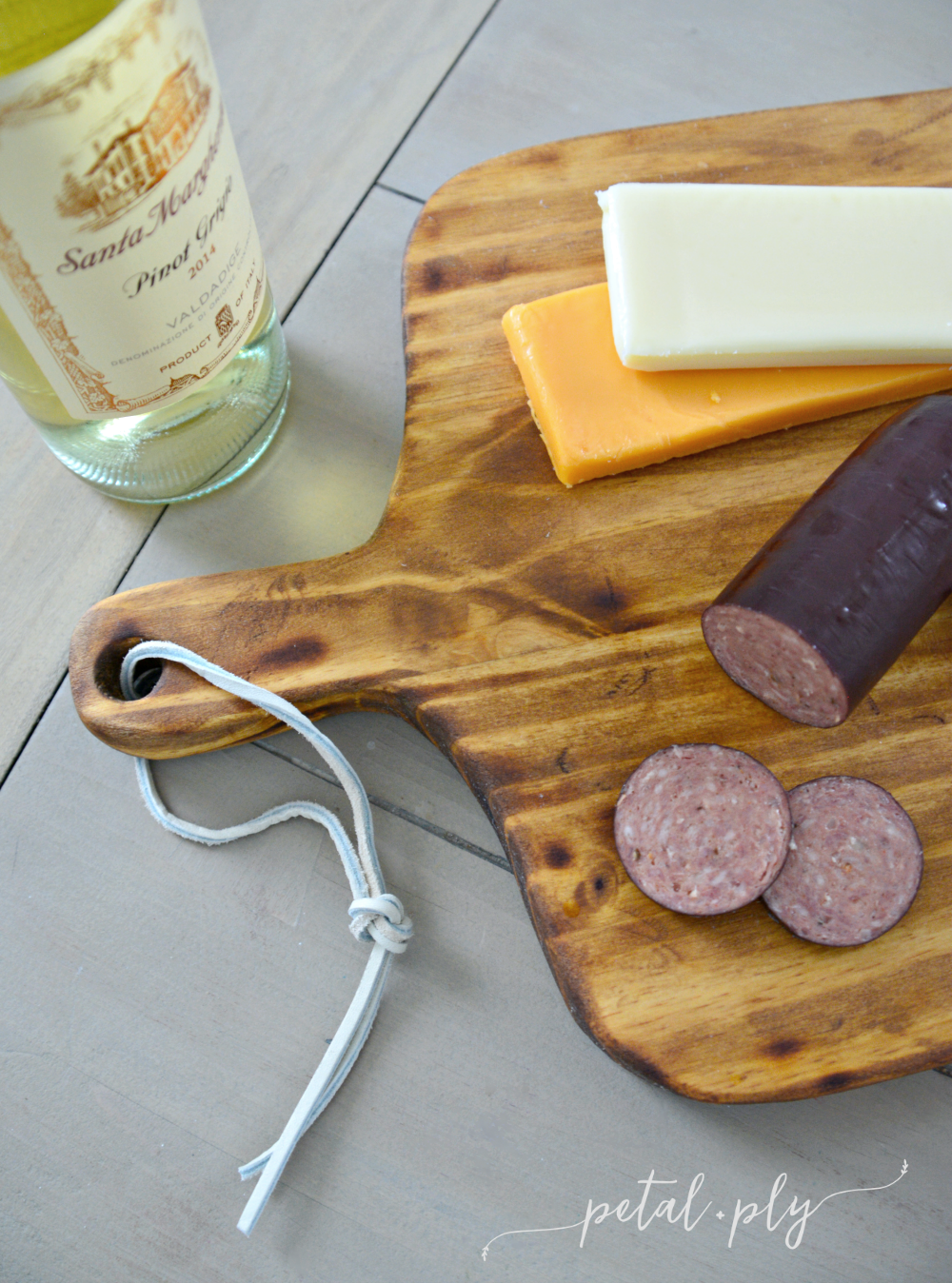 Who knew a natural stained finish was this easy to create!!!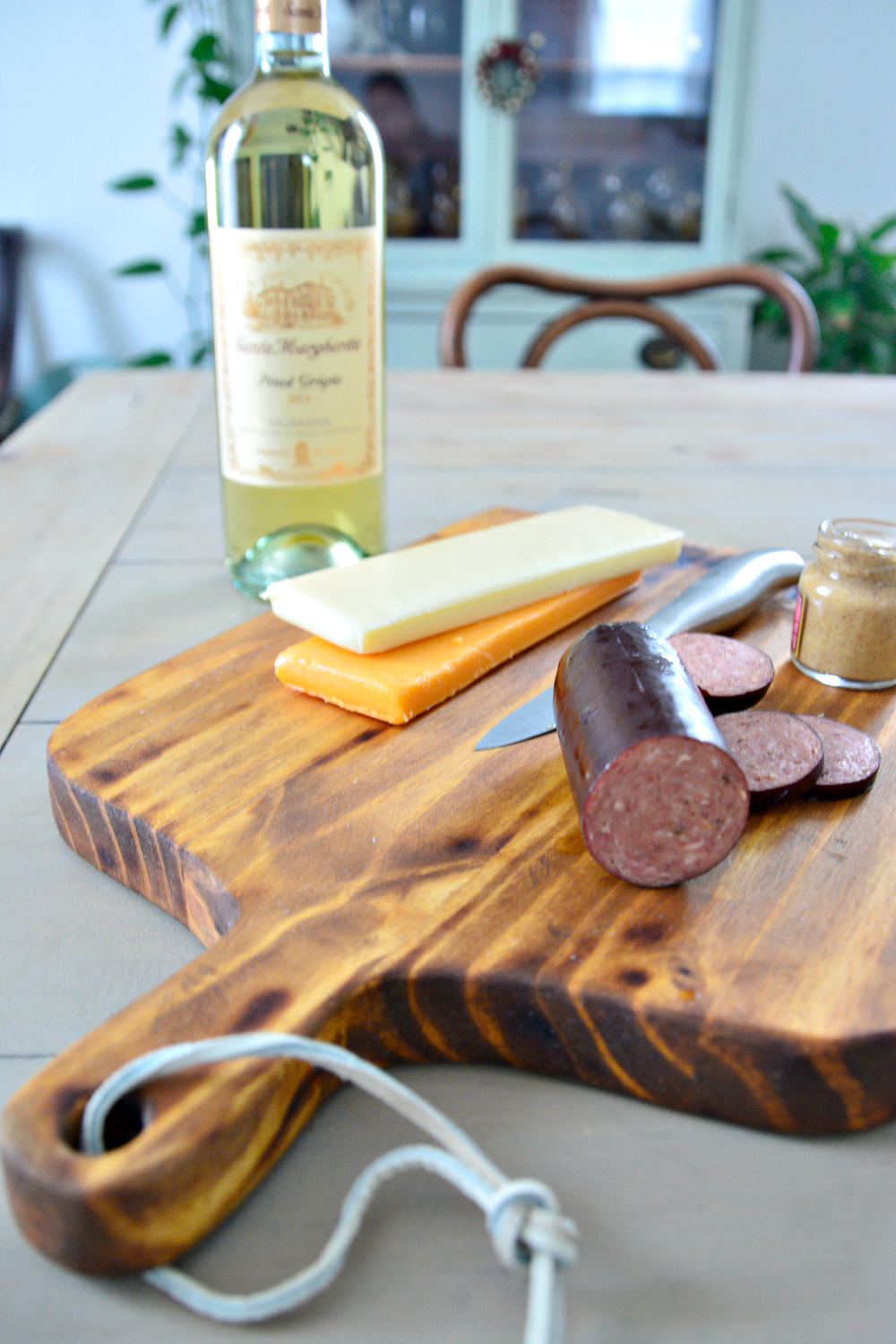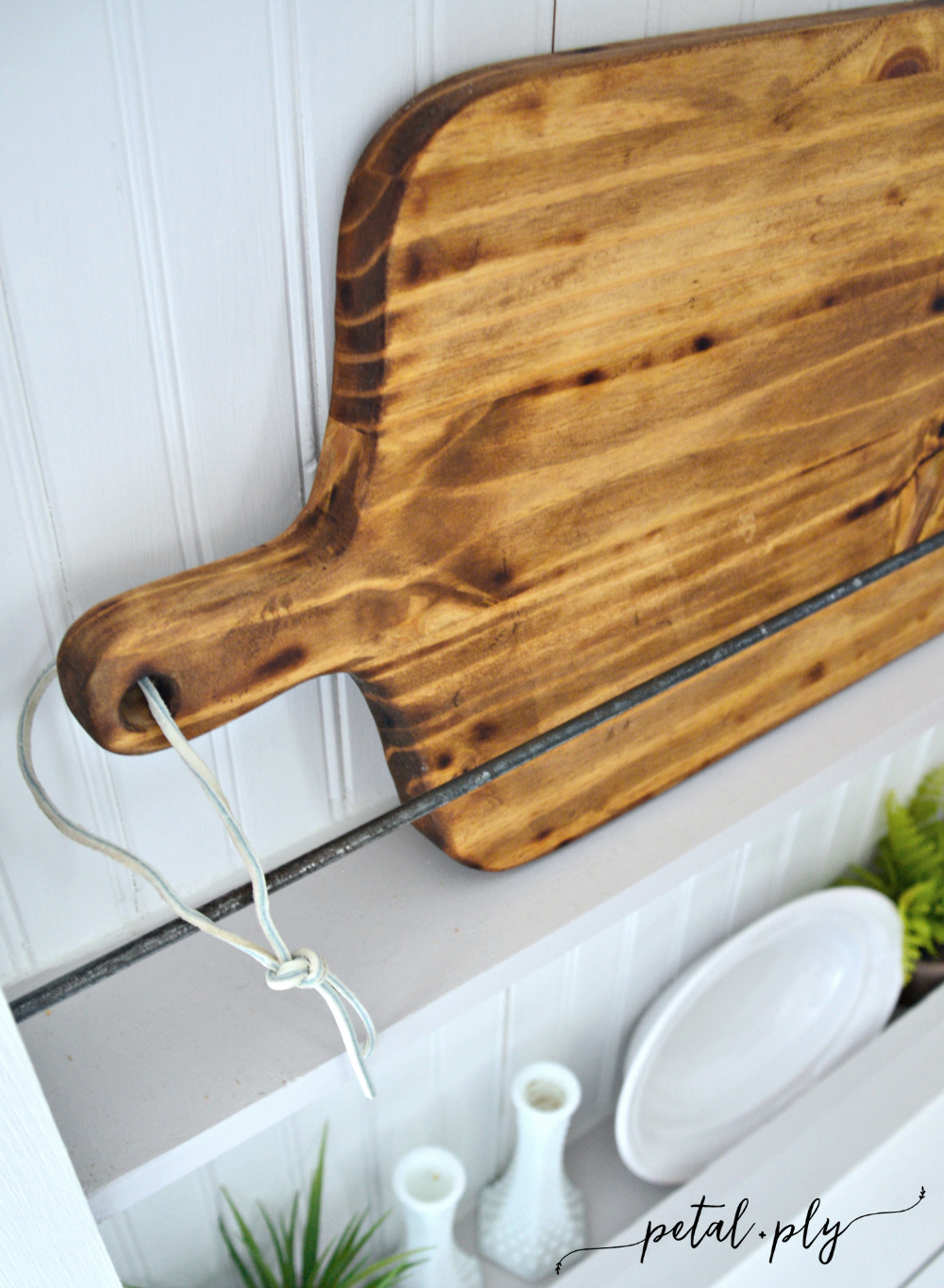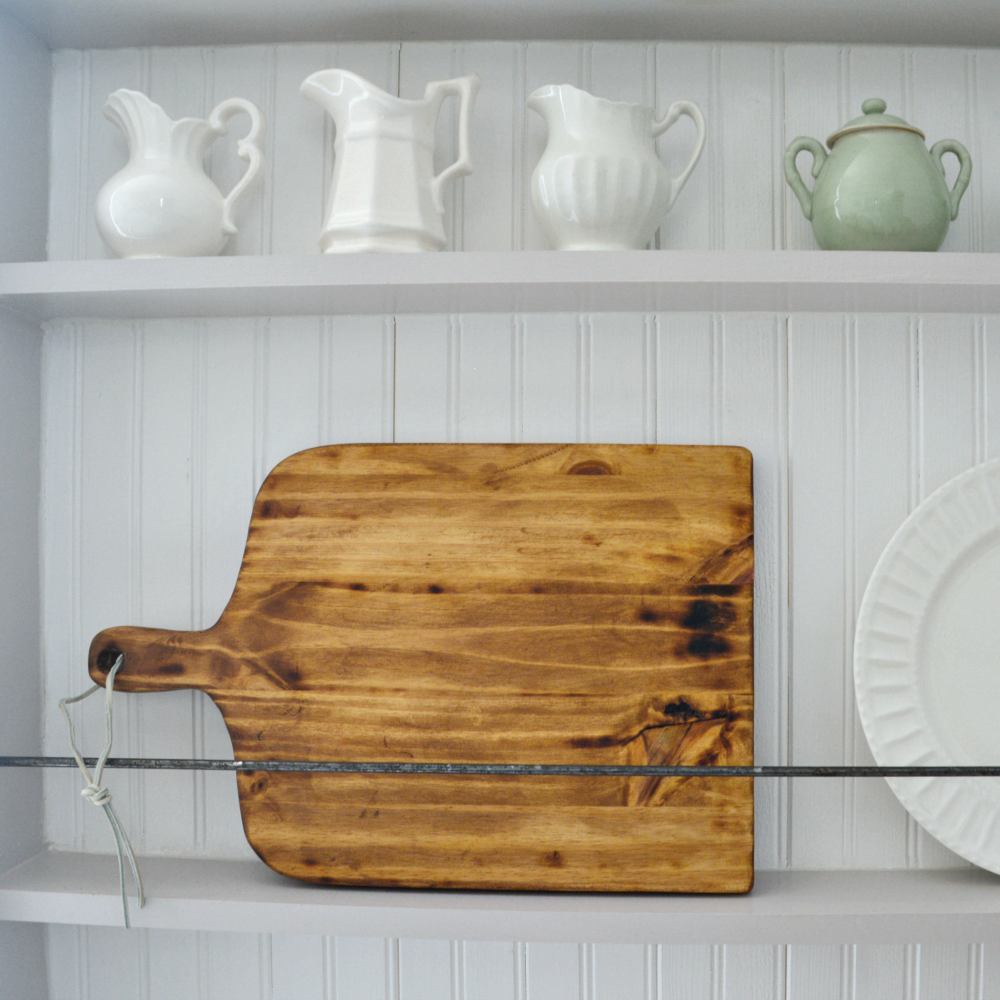 We gave this cutting board away as a gift but I definitely see more cutting boards in my future. This would also be a perfect stain for tabletops, high chair trays, butcher blocks or any wood surface that needs a food grade finish.
If you give this method a try, I'd love to hear about it!!