Hello friends!
Happy fall.
I'm back after a long summer break revealing what may be my favorite furniture makeover to date.
I love the changing colors of fall but one thing I miss when it becomes colder is the lack of beautiful brightly colored flowers out in the garden. This decoupaged dresser serves as a year round garden. A daily dose of lovely colorful petals.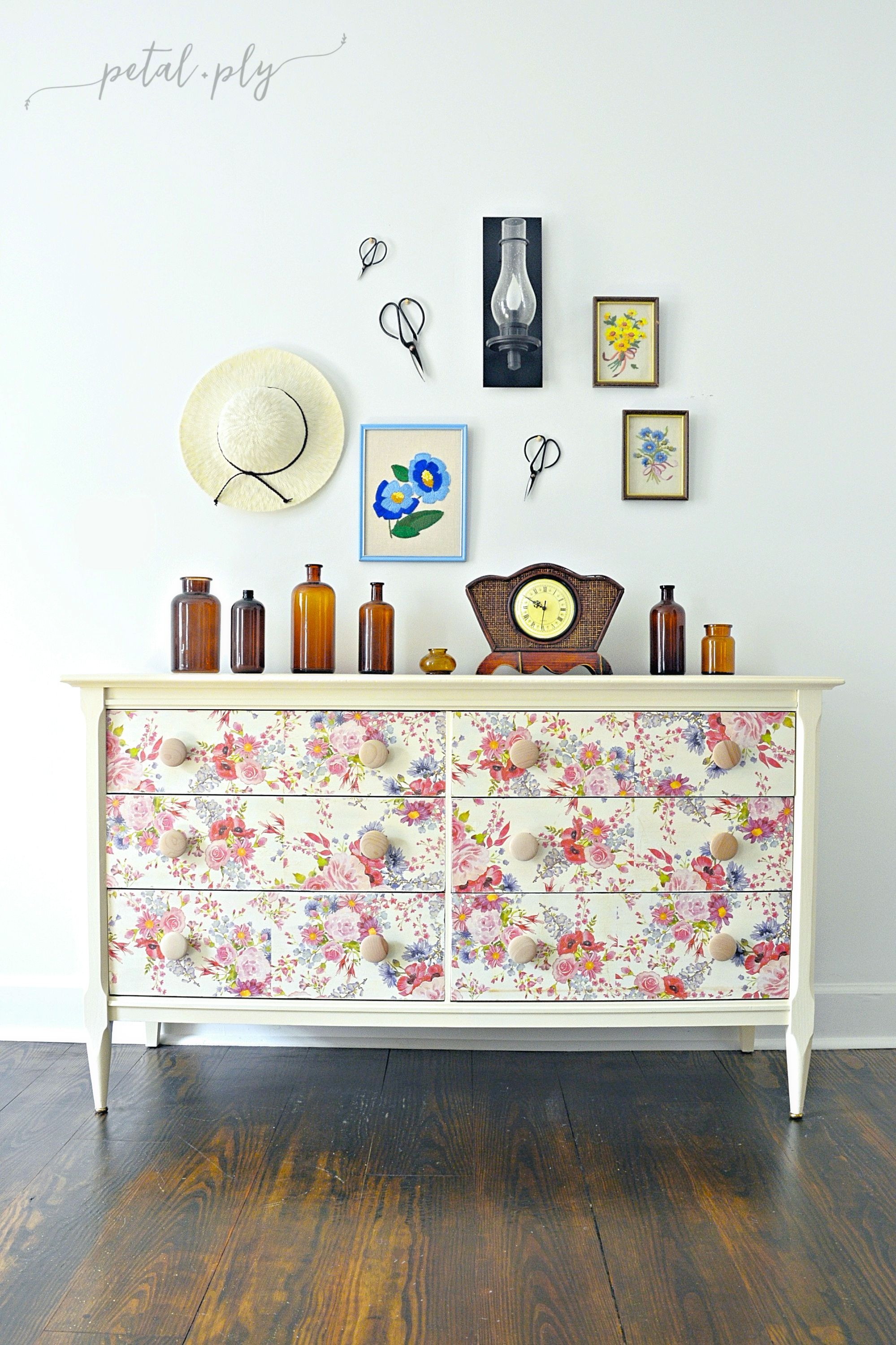 *This post contains affiliate product links for your convenience.*
The bones of this dresser are solid. It is a heavy, quality Bassett Furniture piece that just needed a little love and personality. The top, especially the front corners and edges, were pretty badly worn and the brass trim pieces were stripped of their finish in some places.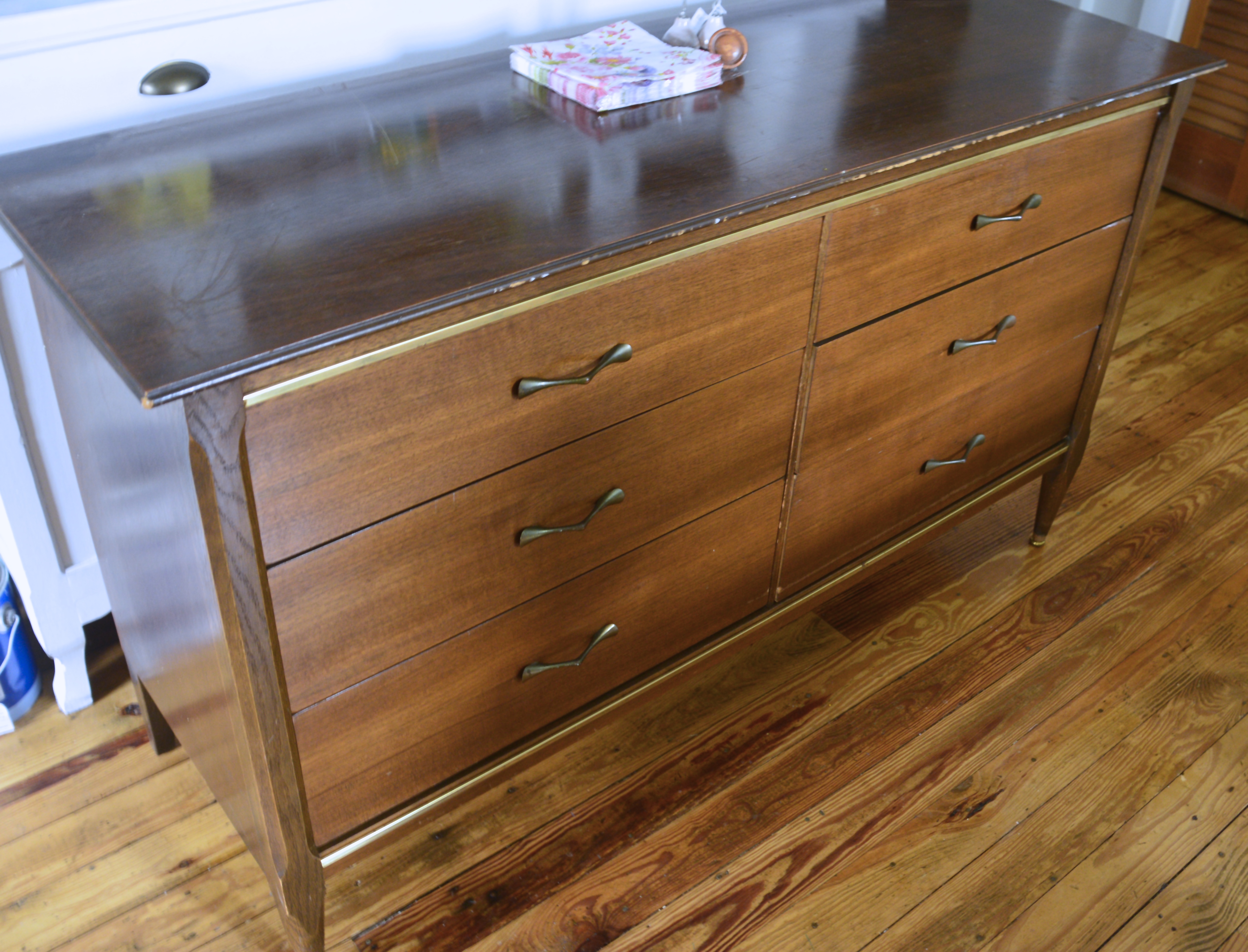 I started by removing the hardware and filling the holes in order to move from a single pull to two 2″ wood knobs per drawer. The drawers are fairly wide and heavy and I found distributing the weight farther out on the drawers made for a much smoother motion when pulling them out and pushing them back in.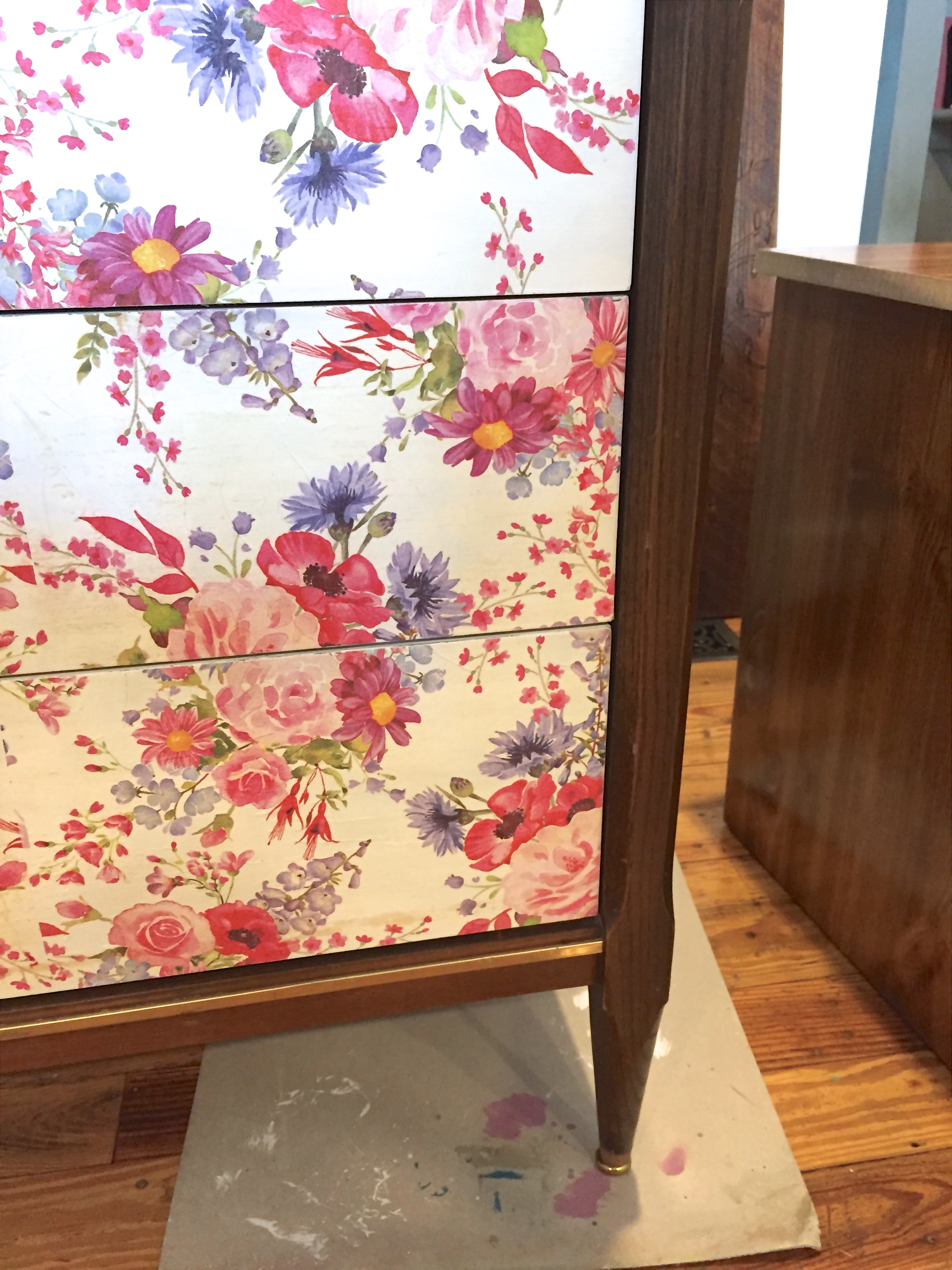 Next, I painted the drawer fronts with Waverly Inspirations Chalk by Plaid, in Ivory (similar). This provided the base for the floral napkins decoupaged to the surface using Minwax Water-Based Polycrylic.
The shell of the dresser, including the brass accents, was painted in a custom mix of Waverly Inspirations Chalk by Plaid, Ivory and Cashew (similar). The paint was then finished off with my favorite topcoat, Minwax Wipe-On Poly.
In order to keep the raw look of the knobs but give them some protection I brushed on 4-5 coats of Velvet Finishes Protect.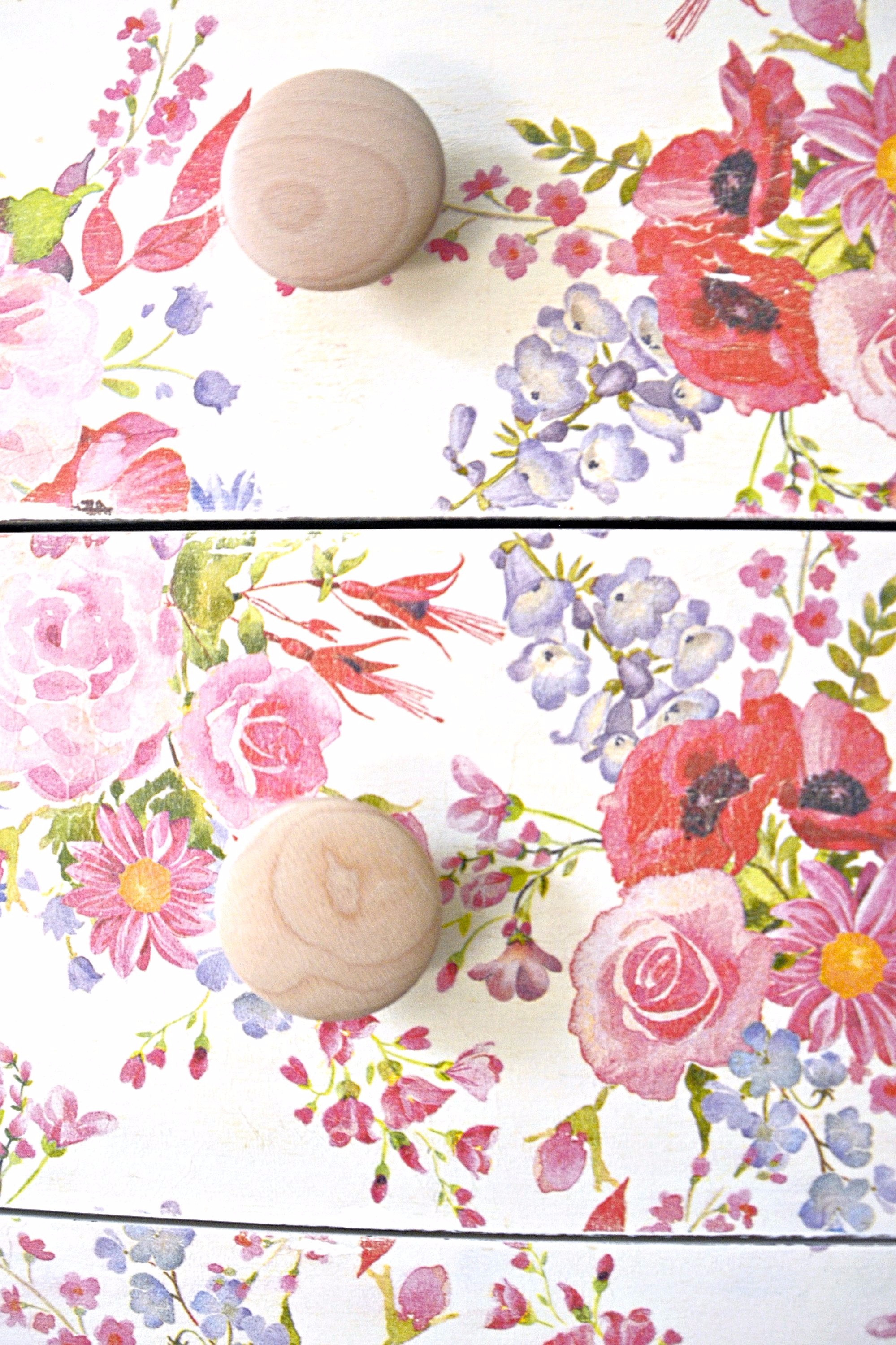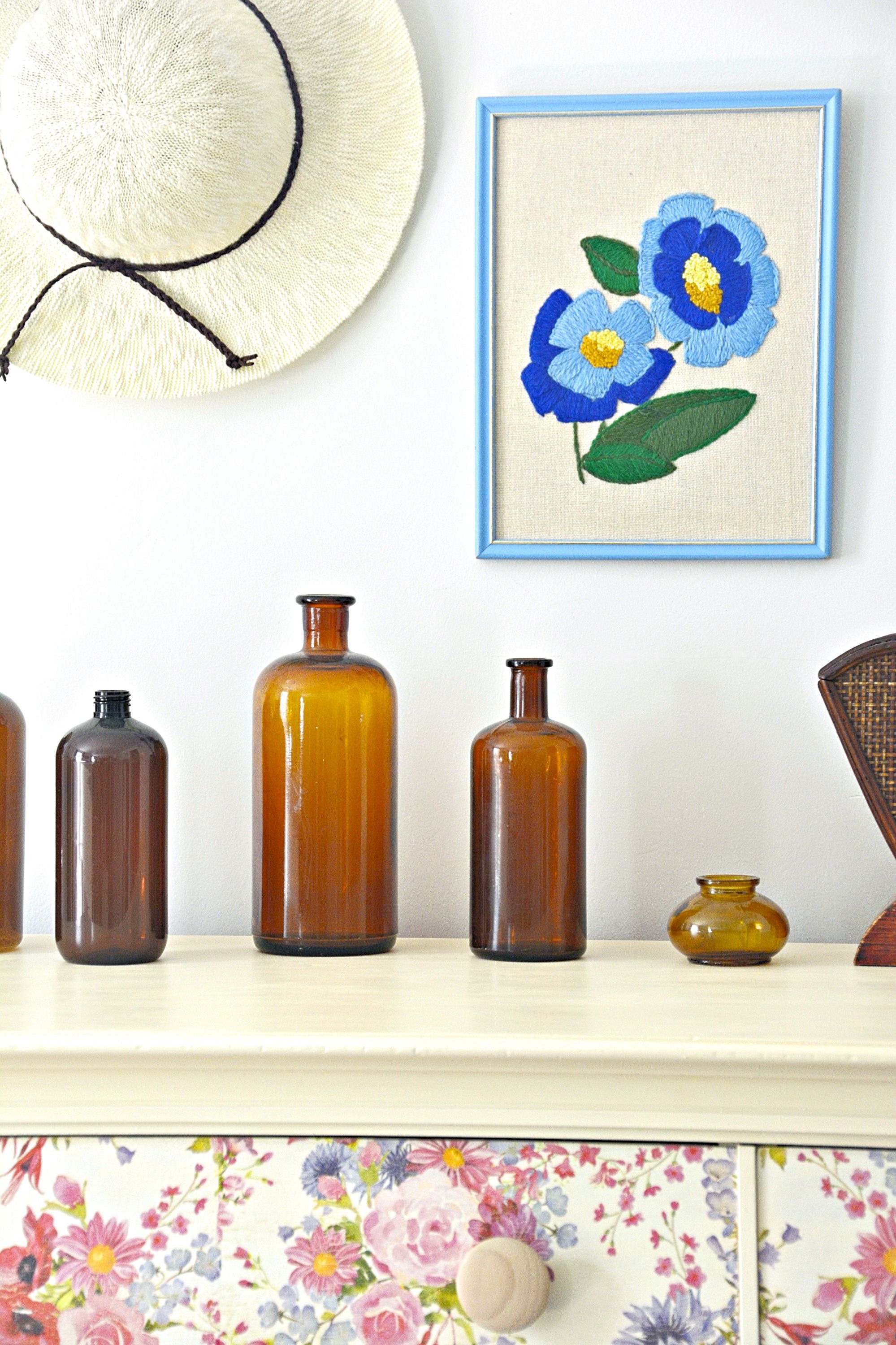 I am ecstatic with how this piece turned out. Hopefully it makes it into the home of someone who loves flowers as much as I do!
Thanks for stopping in today.