Now that Thanksgiving has passed and we're in the thick of Black Friday, Small Business Saturday, and Cyber Monday, I think it's safe to say that many of us have shopping on the brain.
You may be shopping for Christmas, holiday hostess gifts, or trying to scoop up a deal to treat yourself!
To help you on your hunt I've teamed up with a great group of bloggers to bring you a variety of curated gift collections packaged up into a single online publication.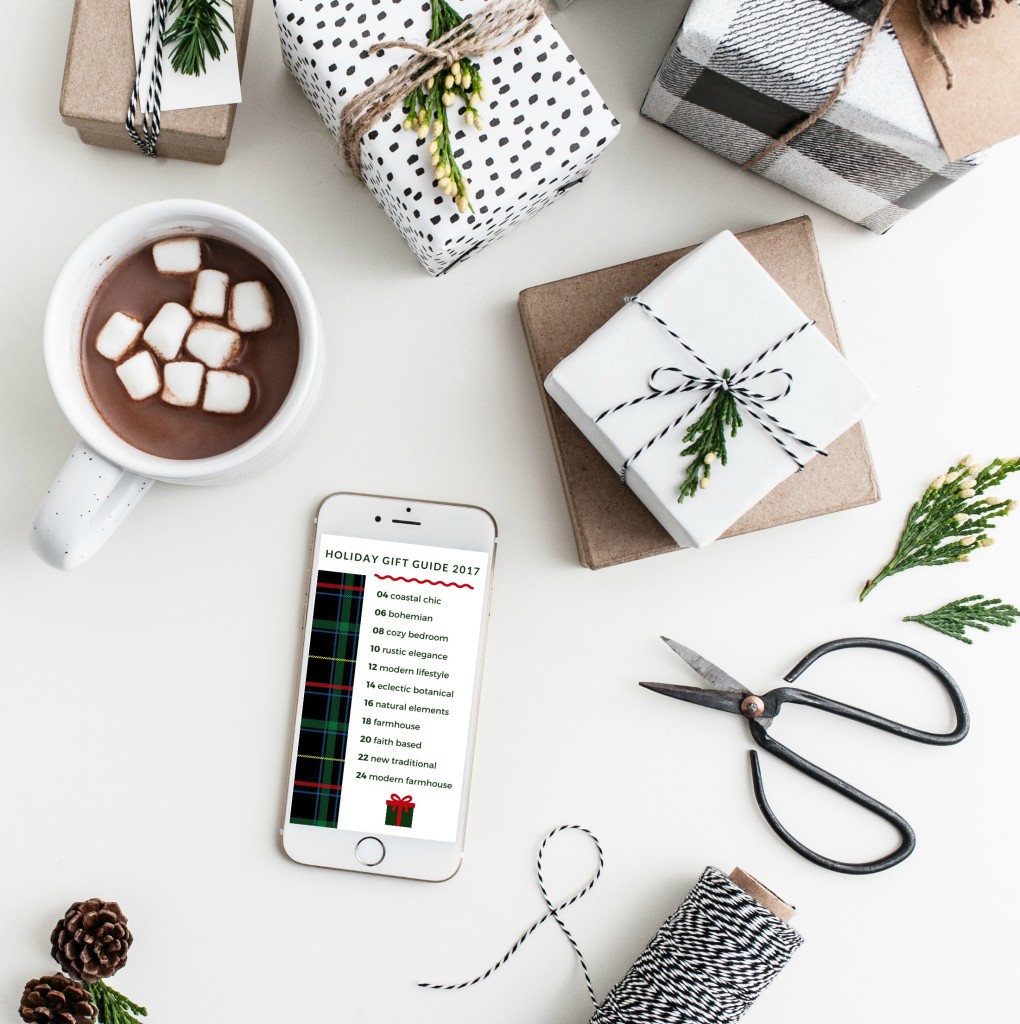 Petal+ Ply (me!)
The entire publication (10- gift guides) can be found here or you can keep reading for my contribution, the Eclectic Botanical Gift Guide.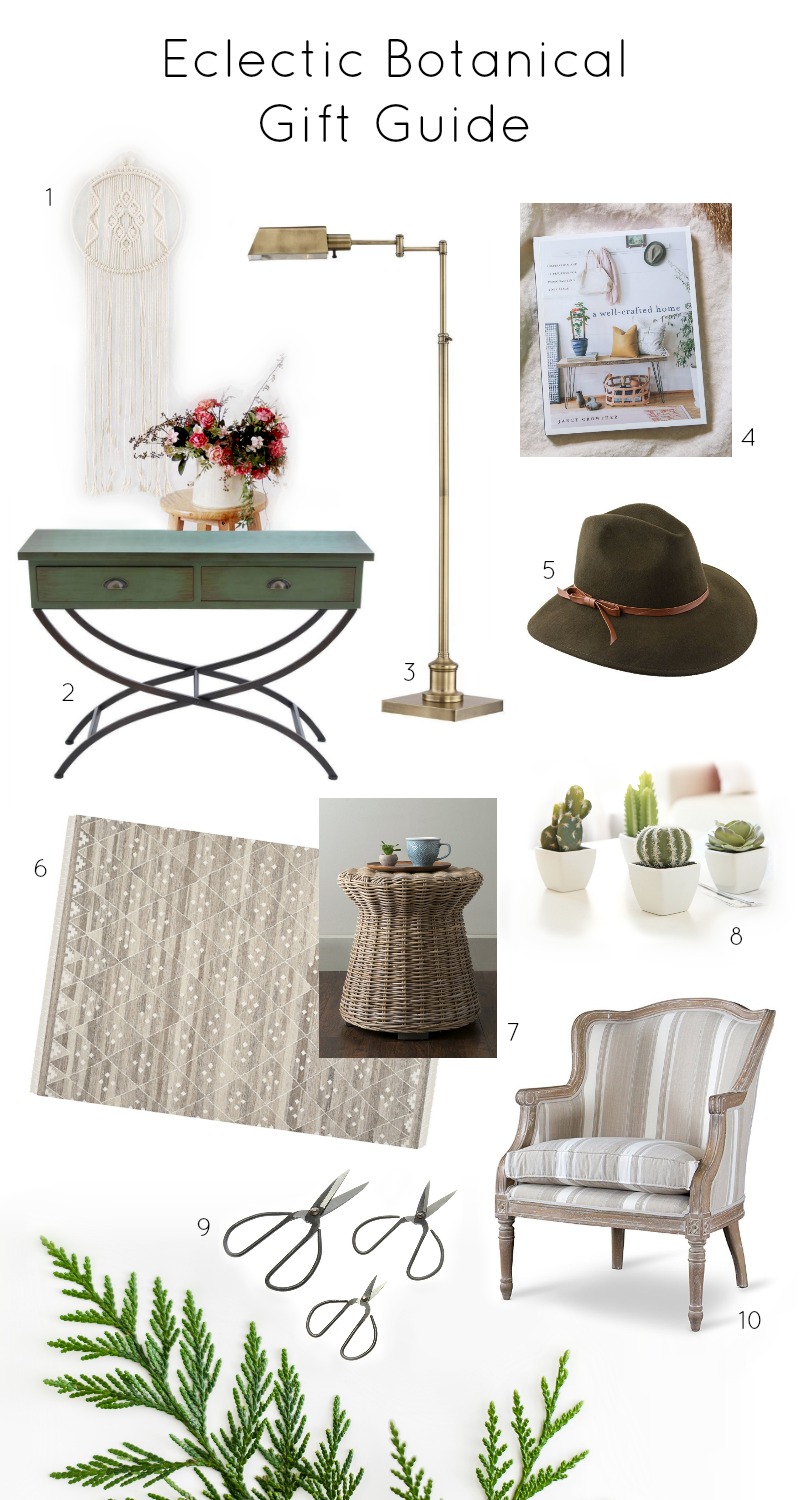 ** The following links are affiliate links. **
Reminiscent of a woven cotton hammock the texture of this macrame wall hanging is the perfect backdrop for a beautiful furniture piece and vase of flowers!
Metal, wood, & green! The base of this table brings the feeling of an iron bench or garden trellis indoors.
A vintage inspired brass lamp fits perfectly in a floral shop and is equally pretty in the home.
60 projects and imagery to inspire a beautiful, natural, and eclectic home.
Perfect for wearing to forage for flowers & greens as well as displayed as art on a wall! Stunning, stylish and available in 15 colors!!
Neutral colors and natural fibers ground a room and allow the rich colors of flowers and foliage to shine in furniture and accessories.
The twiggy coils of a rattan table are beautiful and provide a sturdy surface for a book, plant, floral arrangement, or a mug of your favorite drink!
The best way to bring the outdoors in is with a little green!
When you aren't using these snips to gather greens or florals they look lovely hanging on the wall.
Stripes invoke the feeling of a garden market umbrella or awning.