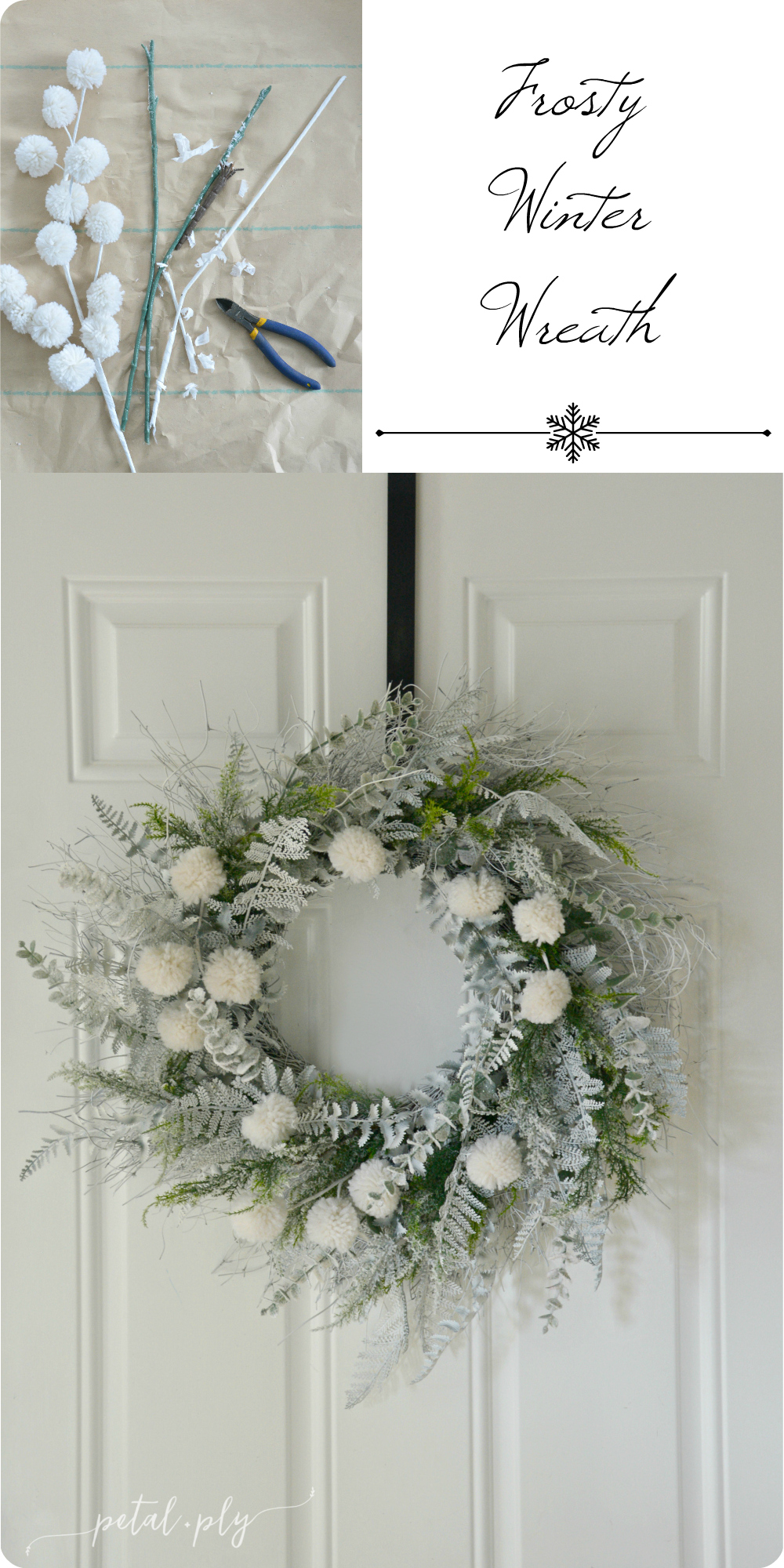 This frosty winter wreath was created from a tired weathered wreath and a selection of winter floral picks.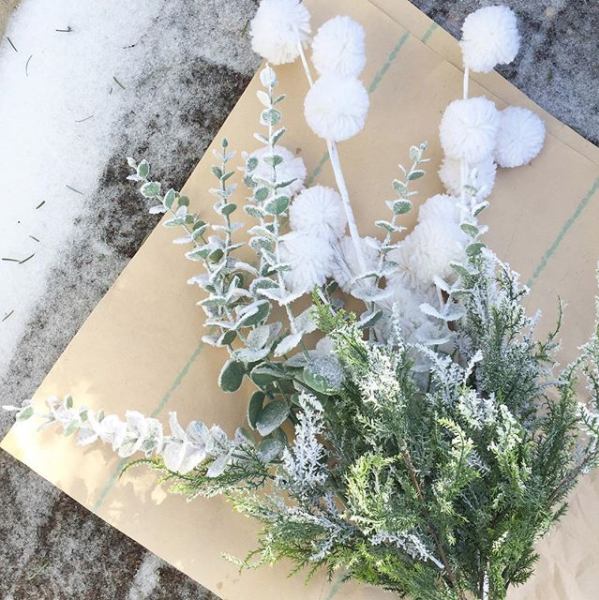 Floral picks are the perfect way to add fullness and personality to an existing wreath that has seen better days.
In this case I had a twig and fern wreath that spent several seasons on our unsheltered front door. I banished it to the back porch because I didn't really want to just throw it away BUT it was not in any shape to ever be hung up again. The fern was losing color and had become very unrealistic looking. Also, many twigs had broken off the wreath and the remaining ones looked very dull.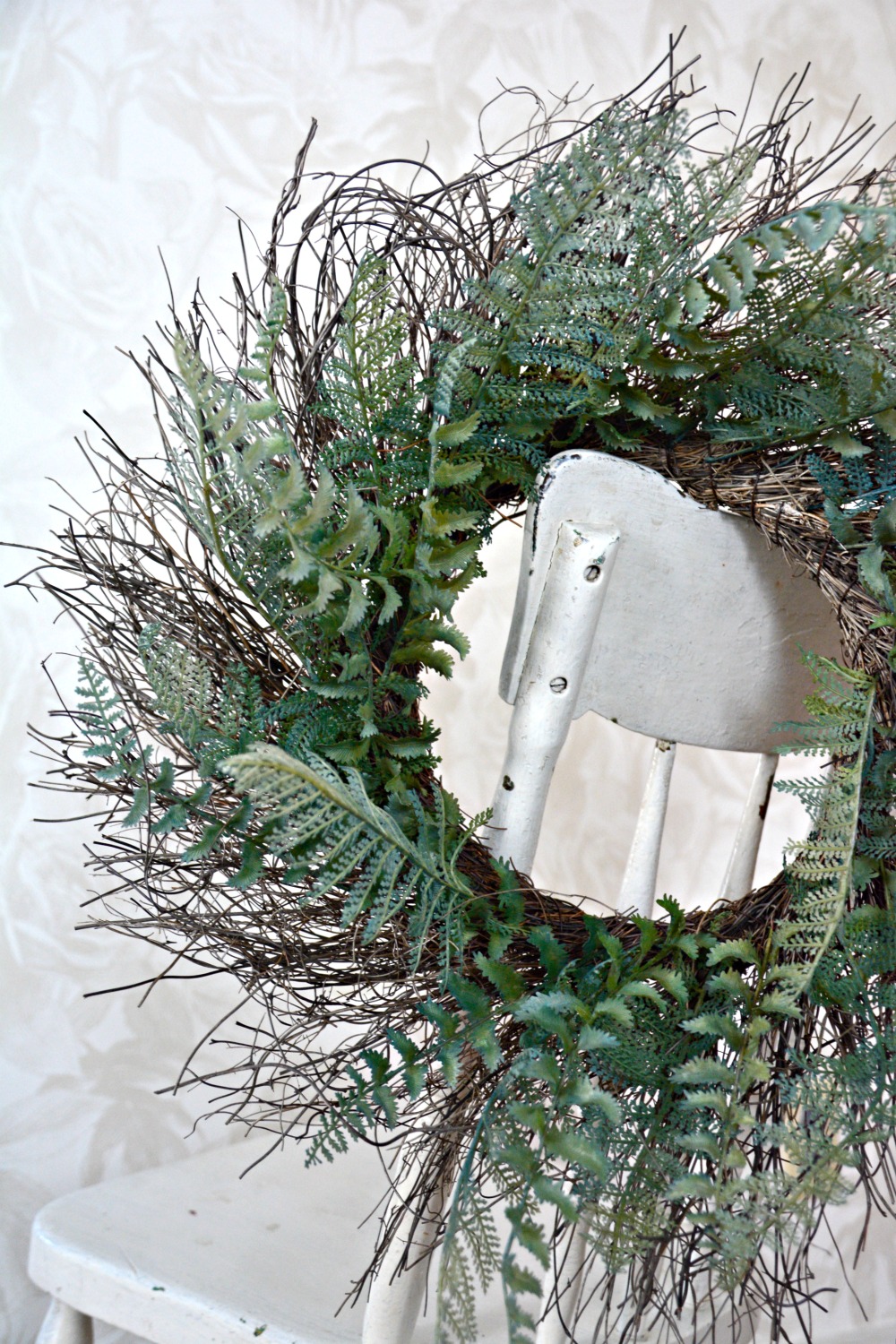 I started this salvage project by turning to a can of white spray paint. The front and back of the wreath were each sprayed with 2 coats of paint.
Next, I prepared the new bits of greens and pom poms. For the frosted eucalyptus and cypress I clipped off each frond where it connected to the main stem. The pom poms were separated into smaller chunks by cutting and removing the paper tape and pulling the smaller wired chunks loose.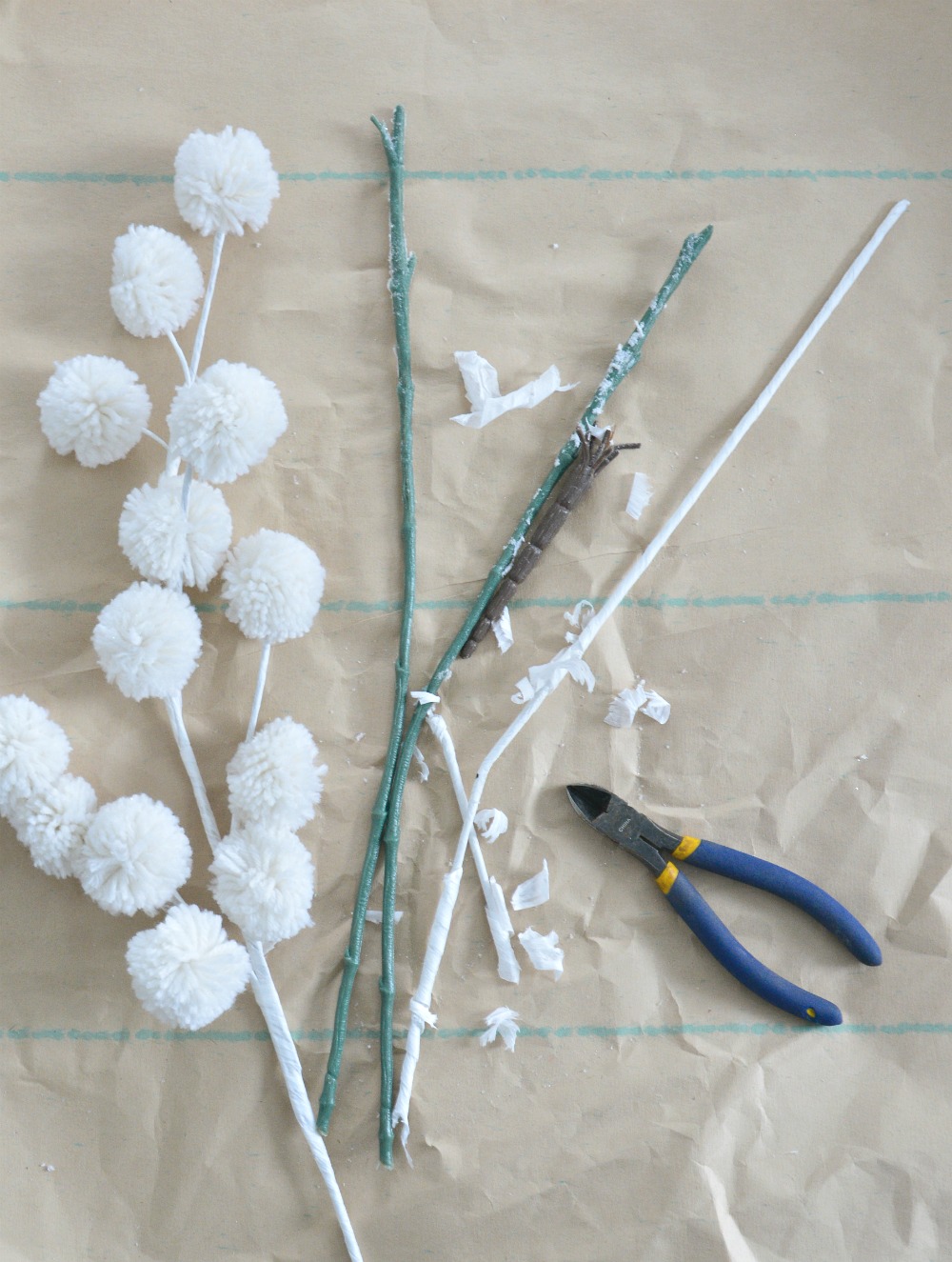 I like to lay the wreath base on a flat surface and place all the elements on the wreath before gluing. This allows me to work around the wreath, make sure it looks balanced, and be able to move elements around as I go. After the wreath looks the way I want it THEN I will hot glue each piece in place.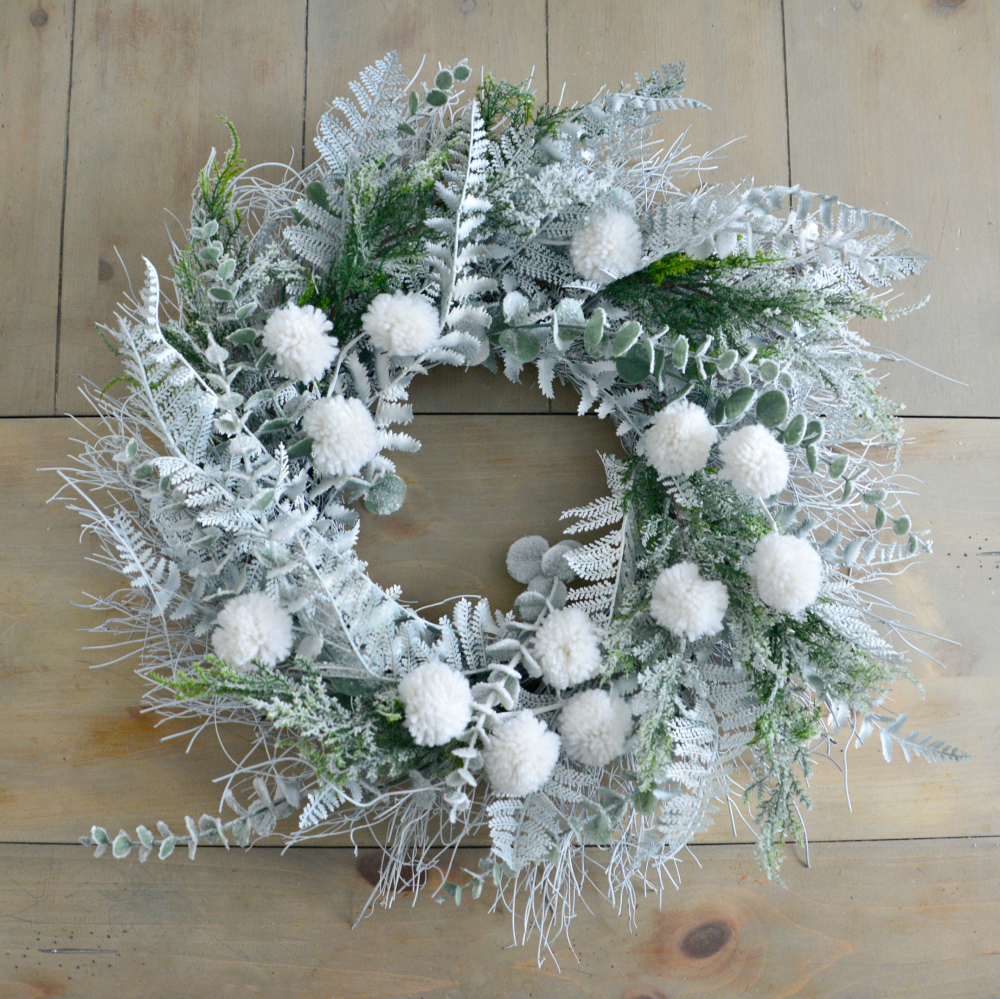 Now the wreath looks full and refreshed!
I hung the wreath indoors this time and plan to use it for many more winter seasons in the future!
AND, if it starts looking spent again I'll remove the embellishments and reuse the base once more.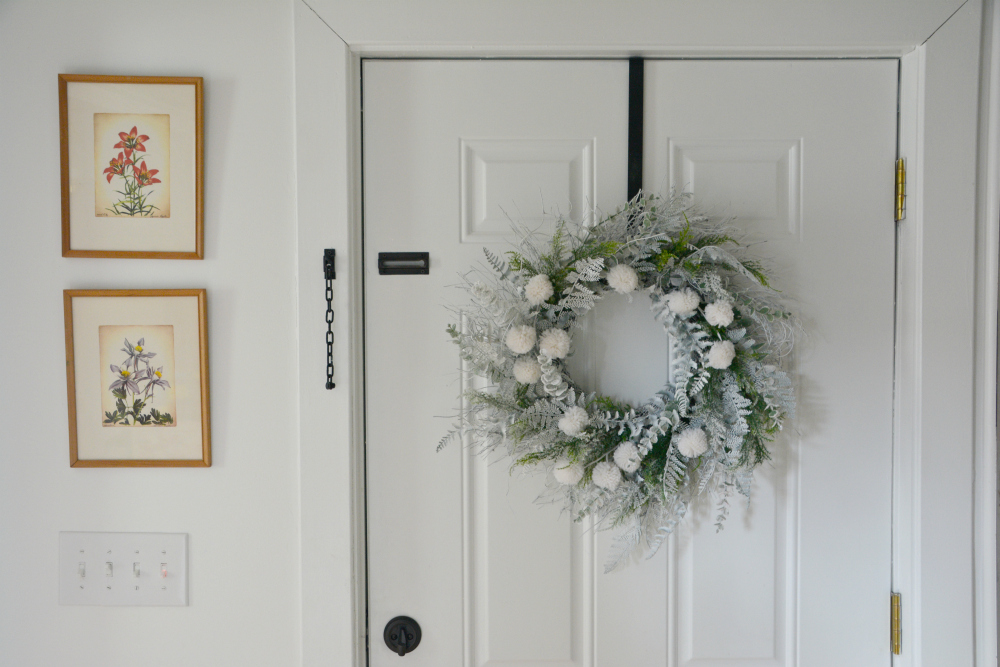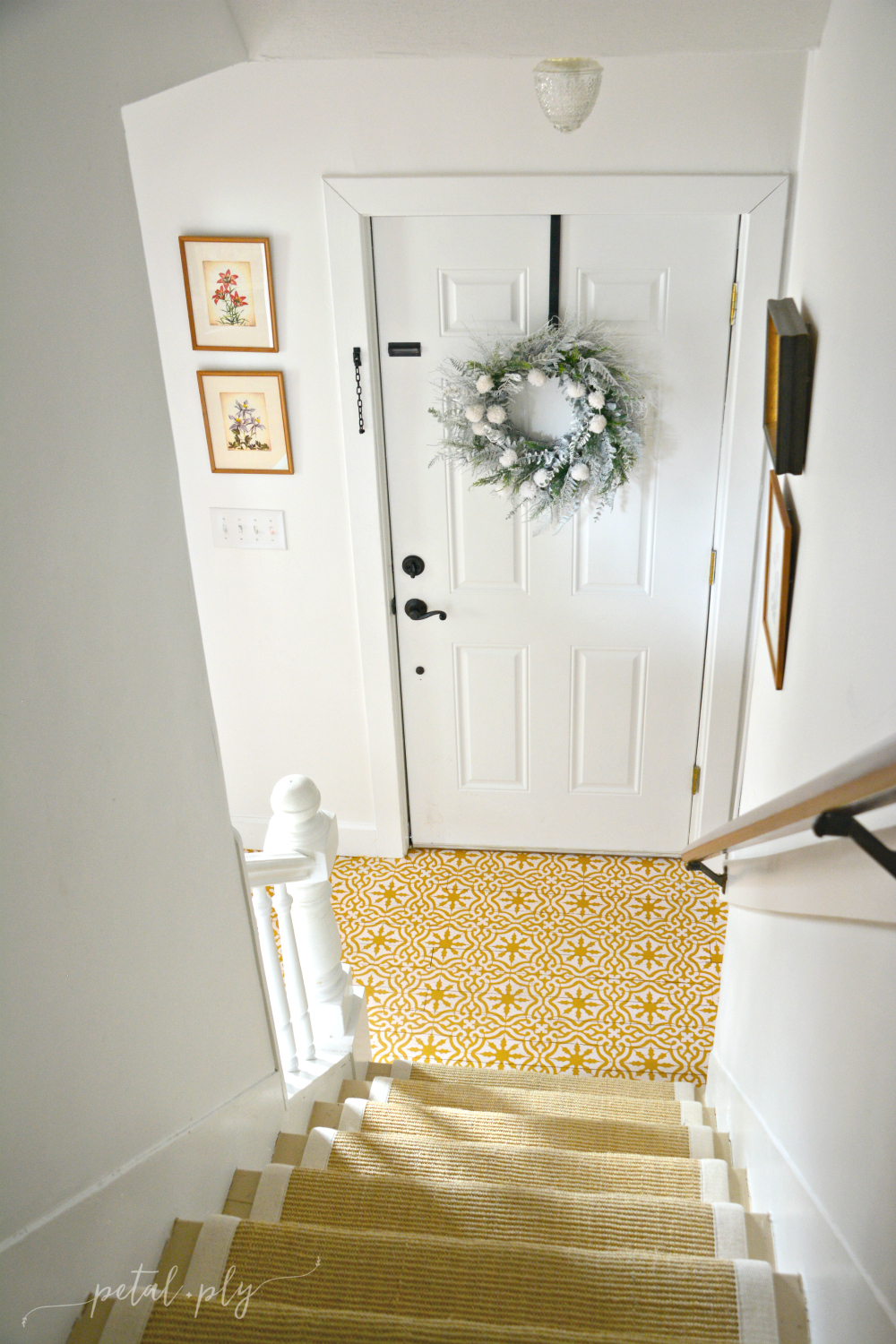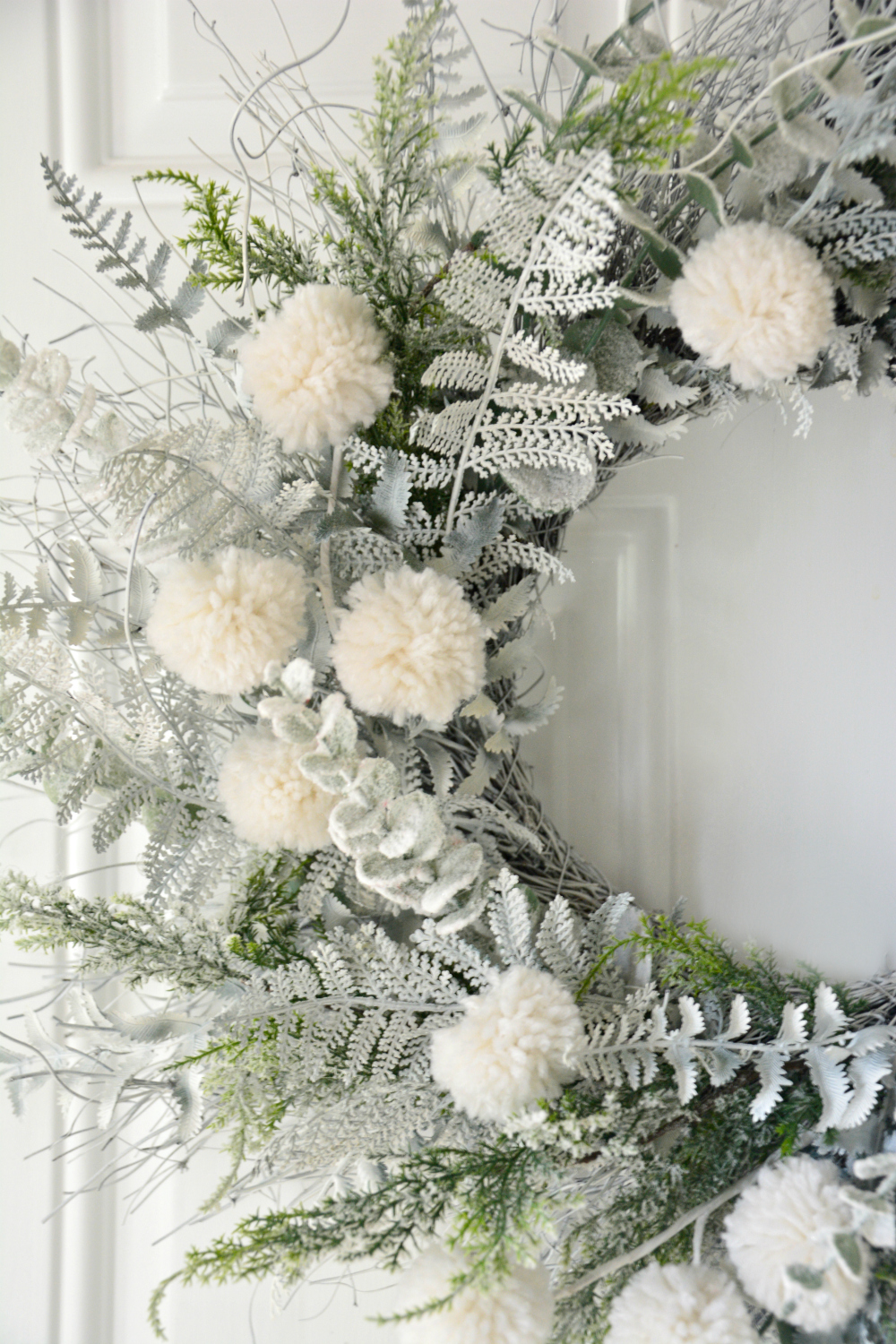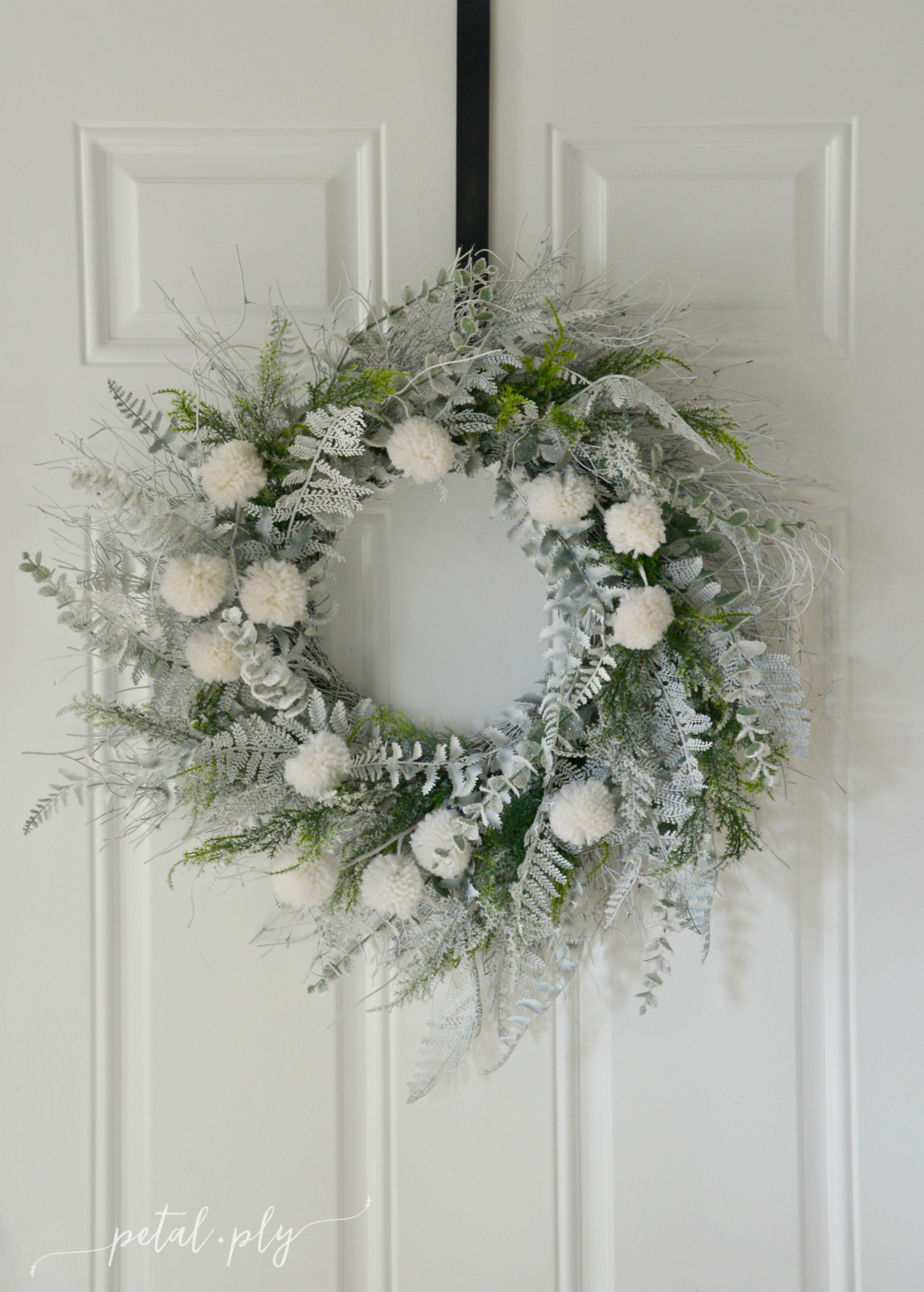 Thanks for stopping in today!
Hopefully this project inspires you to save your old weathered wreathes to use again and again.