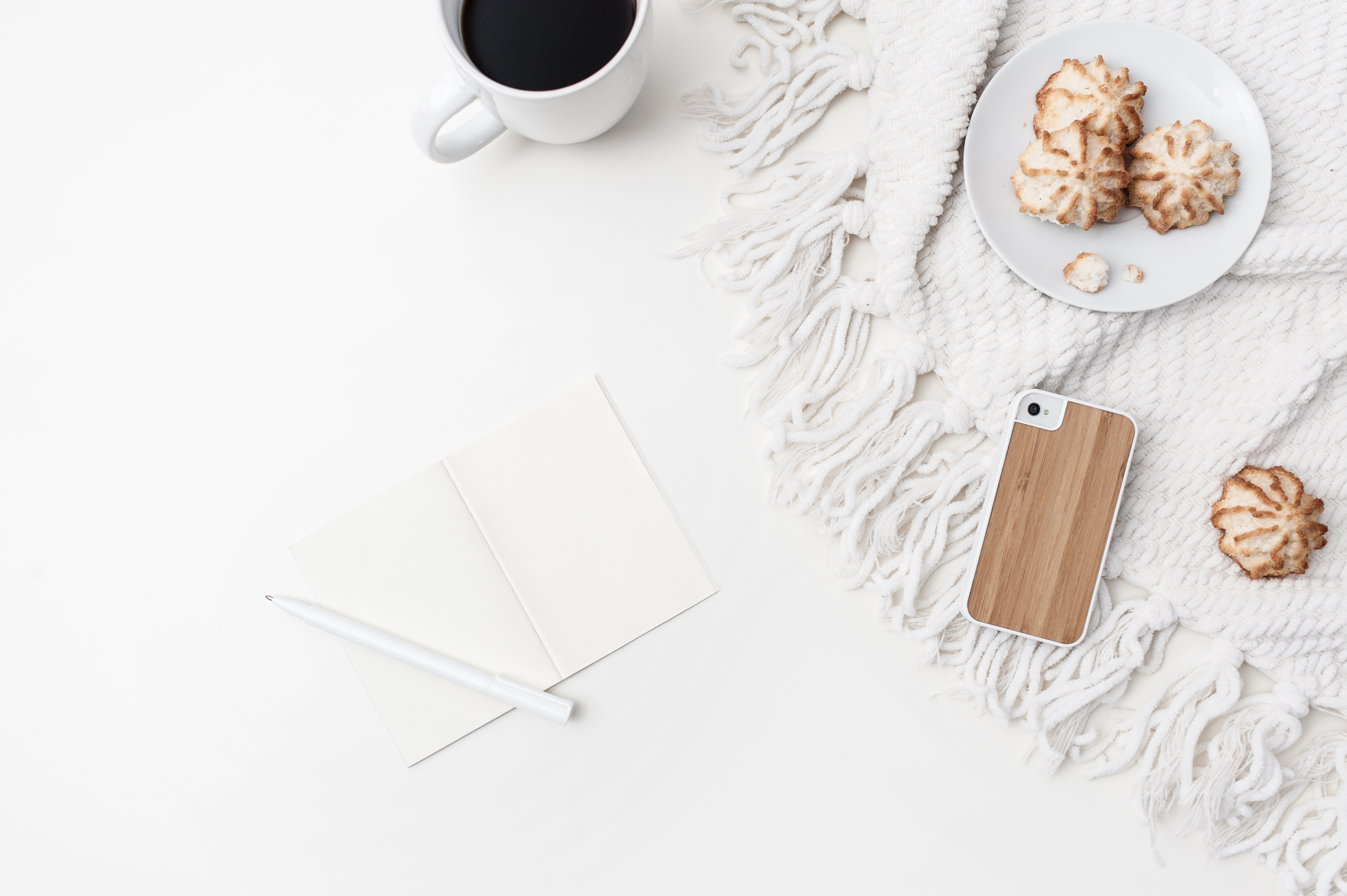 And just like that, after a stretch of mild winter days here in Maryland, it has turned cold again. The little tease had me feeling like winter is almost over – when in reality we still have a ways to go. I am using the burst of energy the few warm days provided to make a final push at cleaning house and organizing while there's still a bit of January left!
One way to instantly freshen up a space is to purge old accessories, like beat up pillows and blankets, and add in some fresh new ones. Beautiful blankets in winter white hues create a clean and cozy backdrop perfect for getting through the winter season. As an added bonus, white pairs well with any decor, so don't expect to be putting your new blanket away when the weather warms. It'll be perfect draped over a chair or sofa, folded on a shelf, or tucked in a nearby basket for chilly days/nights all year round.
Here are 19 of my favorite white and cream blankets that can be purchased from Amazon.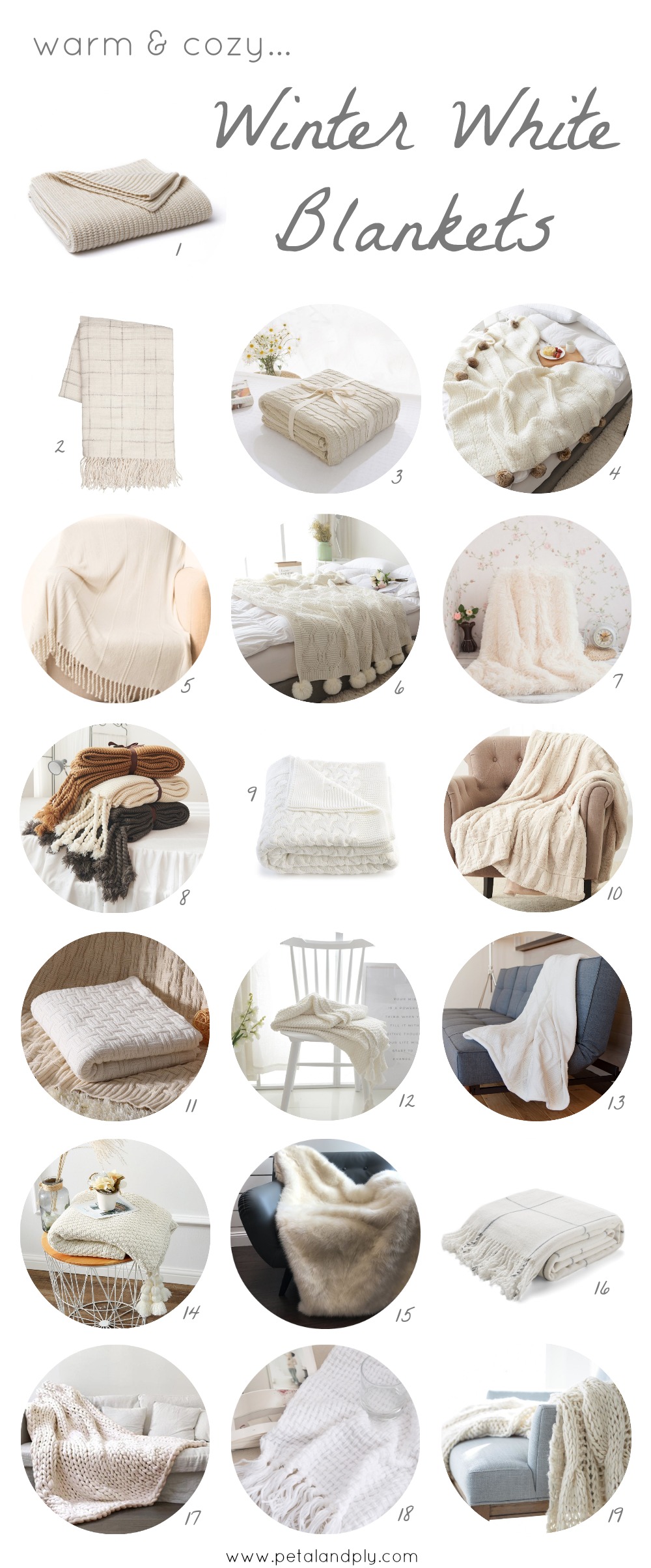 *All of the product links provided are affiliate links. Thanks so much for helping to support this blog by purchasing through our links! Using an affiliate link does not increase the product cost for you, the consumer.
1. Chunky Knit Ivory/Gold Metallic Throw Blanket
2. Soft Check Throw Blanket with Fringed Edge
3. Twist Cotton Cable Knit Throw 
4. Knit Blanket with Brown Fur PomPoms
5. Woven Stripe Throw Blanket with Tasseled Ends
6. Cable Knit Blanket with White PomPoms
7. Faux Fur Shaggy Throw Blanket
8. Decorative Tassel Knit Throw Blanket
9. Sweater Texture Cotton Throw Blanket
10. Ivory Faux Fur Throw Blanket
11. Cotton Knitted Weave Pattern Throw Blanket
12. Ultra Soft Knitted Cotton Blanket with Tassels 
14. Cotton Knit Throw with Tassels
16. Tartan Plaid Throw Blanket
17. Chunky Wool Knitted Blanket
18. Super Soft Woven Throw Blanket with Tassels
Stay cozy friends!