Exciting news!
Our dining room built-in is featured in the current (March 2016) This Old House magazine!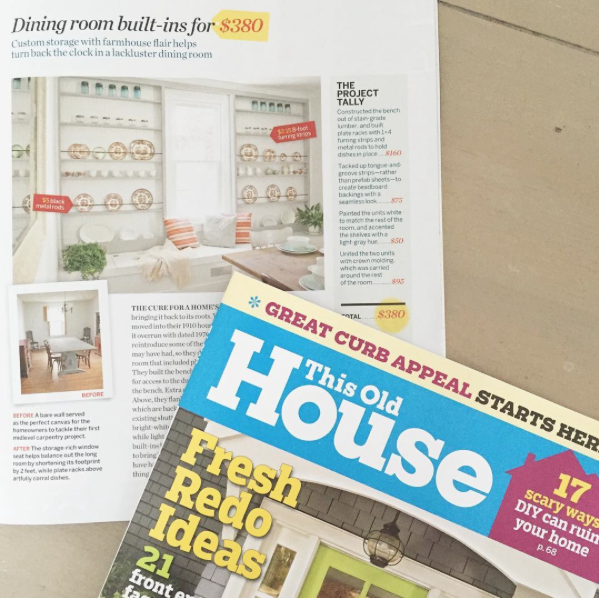 It's hard to believe we completed our dining room almost a year ago during the Spring 2015 One Room Challenge.
Somehow in that year I've managed to pull back on my posting so much that I haven't even shared about all the projects in this space. Whoops!
I've missed being over here on the blog, but you may have noticed I've been working behind the scenes to transfer and revamp the blog including a much needed name change. I'll be continuing to tweak and complete the site BUT I am so glad to finally have it up and running so I can get back to posting projects again.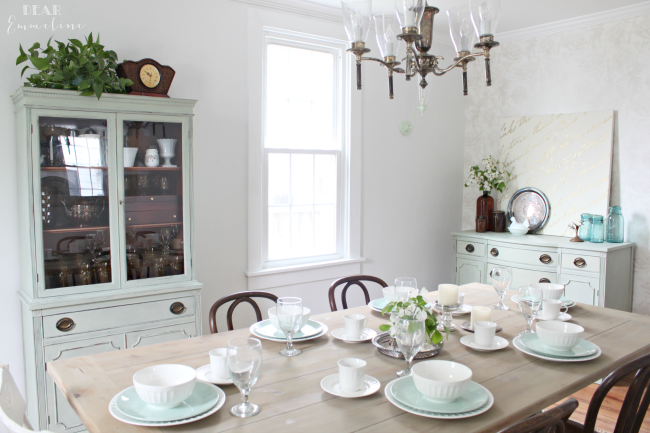 One of the projects that made a huge difference in the dining room was painting the buffet and hutch. They both had chipping veneer, small areas where trim was missing, AND a dark reddish wood tone that made the space feel too dark. I tend to like softer more worn wood tones which these pieces did not have. Paint was a must!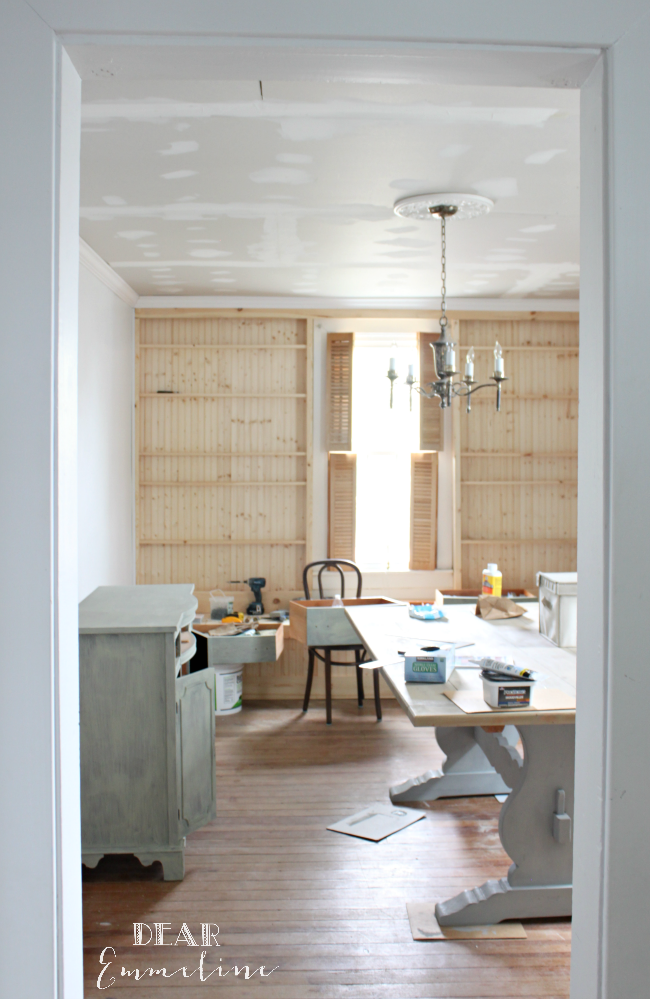 Both pieces are painted with Miss Mustard Seed's Milk Paint in Layla's Mint. I didn't want a chippy finish so I prepped the surface with a liquid deglosser and added Miss Mustard Seed's Bonding Agent to the milk paint.
Supplies (*affiliate links)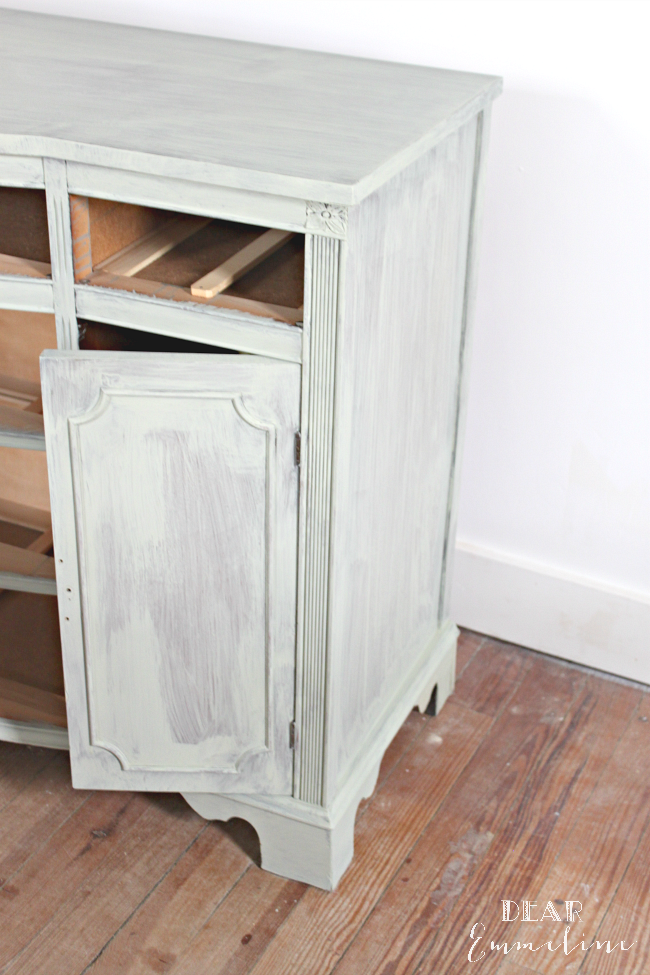 The first coat usually looks very streaky and may make you think you are doing something wrong. With most paints, but especially milk paint, the first coat tends to be the ugly stage. Push through though and you can create some real beauty.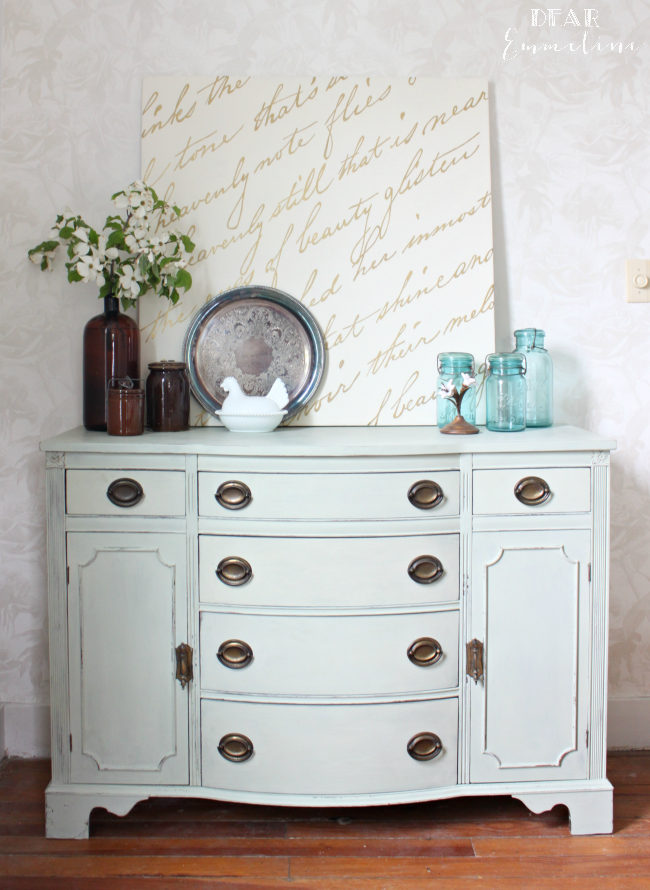 I gave each of these pieces two coats of paint. I chose to leave them as-is without a topcoat because I didn't want to deepen the color. Be warned though that no top coat leaves the paint more susceptible to damage. I've learned the hard way! Thanks to a cute toddler chucking his food the side of the buffet looks a bit cheetah-like from food oils AND a leaky plant left a ring on the top as well. You live and you learn. It's best to protect your paint finish.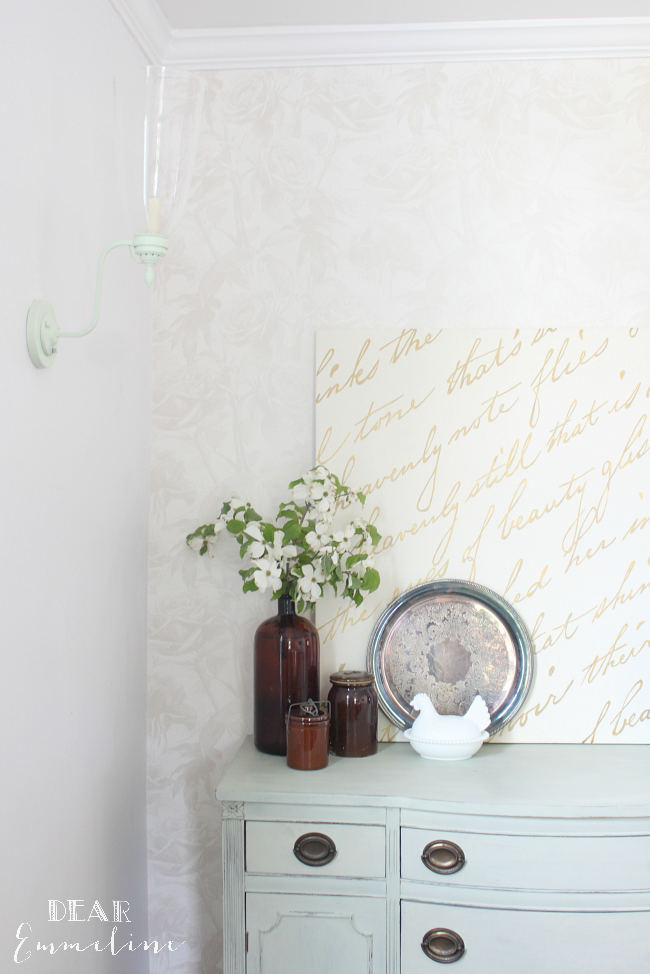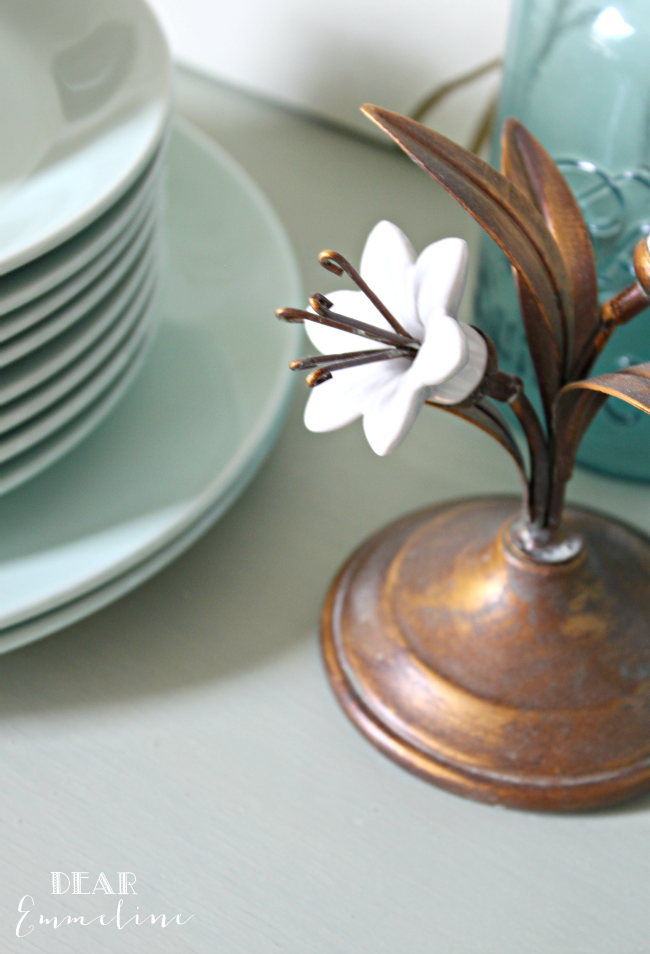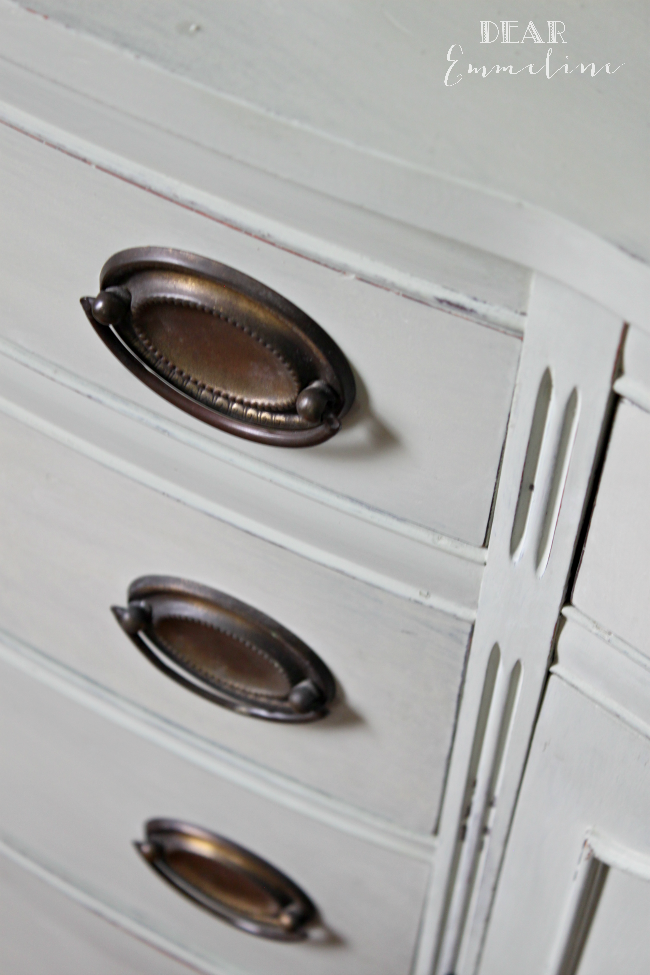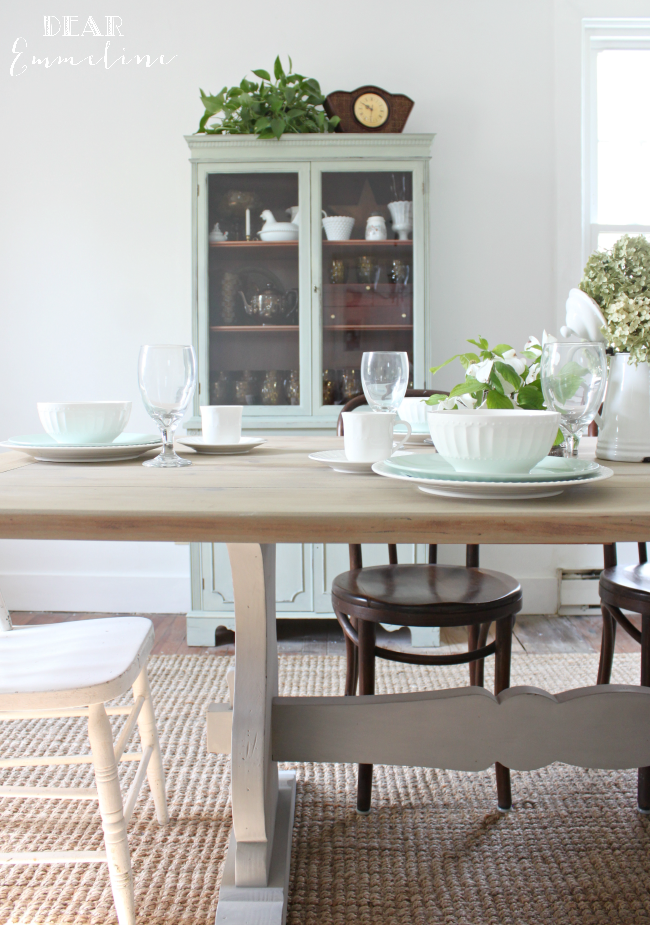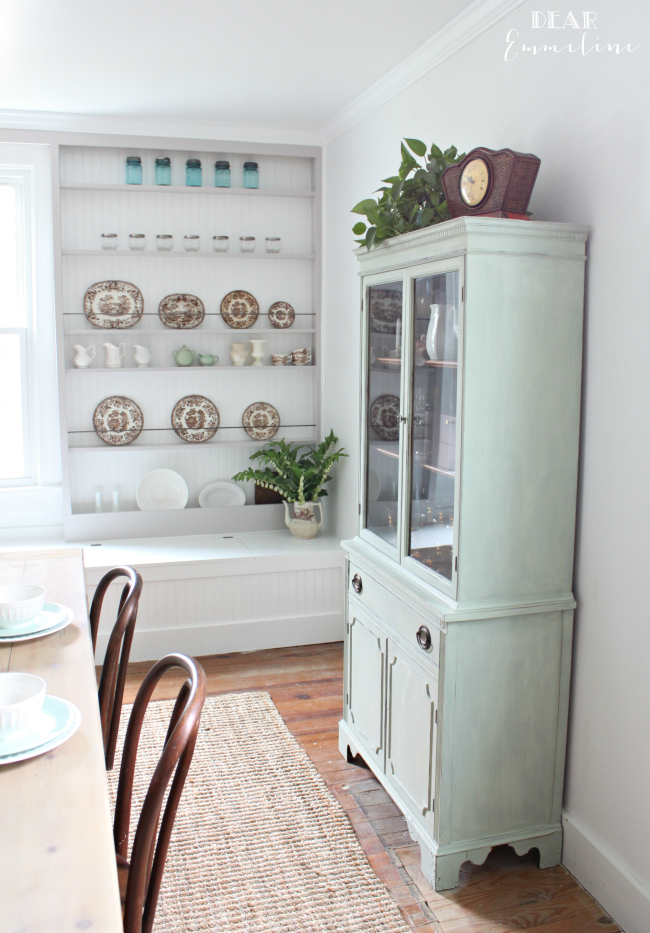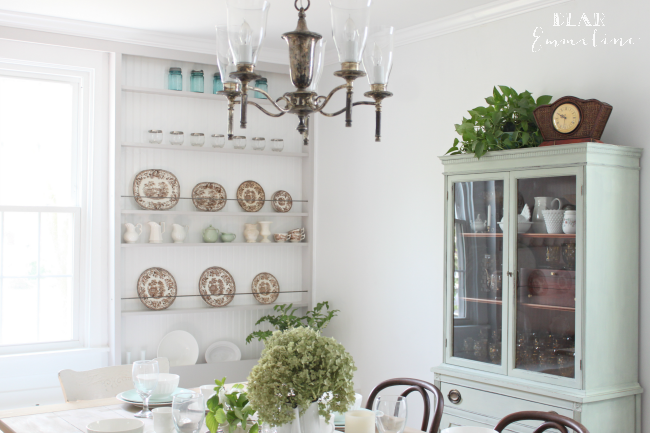 Layla's Mint really is a soft pretty color. Almost the exact shade of this old cream and sugar set we inherited.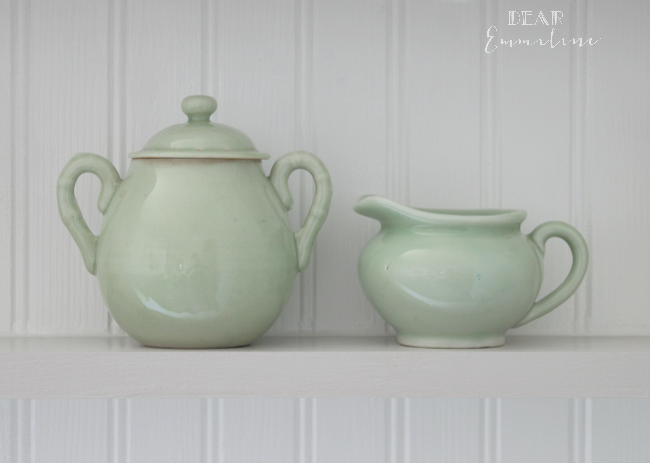 Thanks for stopping by today dear reader.
Can you take a quick second to let me know if you're stopping by via email, a feed reader, or a link on social media?
It'll help me to know if everything is set up correctly on the new site. With the new site came a transfer to a new subscription service. I want to be sure all of our subscribers are receiving new content as it comes out.