Hello!
I'm popping in really quick with an update of our One Room Challenge Progress. We are two weeks into the challenge and have four weeks to go!

Last week I shared the plans and a design inspiration board for our Eclectic Farmhouse Foyer makeover.
This week I nailed down and purchased some products and we worked on the accent wall.
Paint door interior.
Paint stair railing.
Paint walls and trim.
Sand and paint tile patterned floor.
Install rug stair runner – hopefully!
Install inset feature wall.
Hang live edge wood shelf and mirror on wall beside stairs.
Decorate with art and accessories.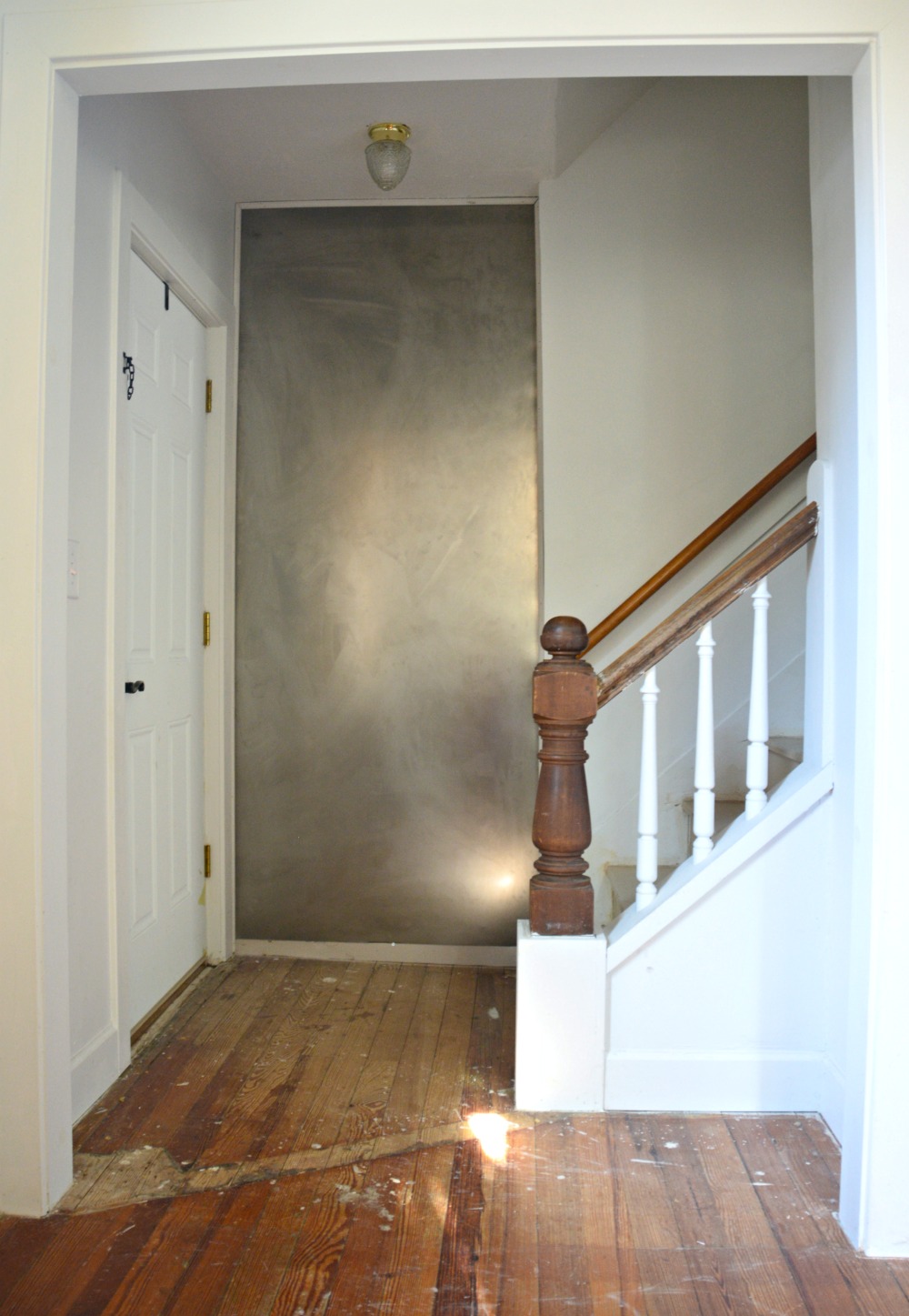 We bought, cut, and hung a huge sheet of sheet metal for a magnet wall! Mainly I wanted an out of the way spot for the kids to be able to have some magnet fun….and this was the perfect spot. BUT, I also have every intention to use this space to display quotes and bible verses too. I ordered these alphabet magnets (affiliate link) and plan to spray paint them in varying finishes of white. We need to caulk the trim, add back on the baseboard, and paint the trim then the feature wall will be complete.
I abandoned the idea of a live edge shelf when my husband found an enormously thick rustic board (pictured below #1) out in our workshop. That baby is nearly 2″ deep. What!!!? It's amazing! Plus, you can't beat free. So the new plan is to cut it to size to fit on the Anthropologie wishbone brackets (#3) I ordered.  They're backordered and expected to ship after October 24th. Here's hoping they make it in time for the final reveal! We also picked out and ordered the Toledo Tile Stencil from Royal Design Studio to use for painting the floors. I also found THE mirror I want for the space. It is literally the perfect size for the little wall by the stairs and it matches my vision to a T.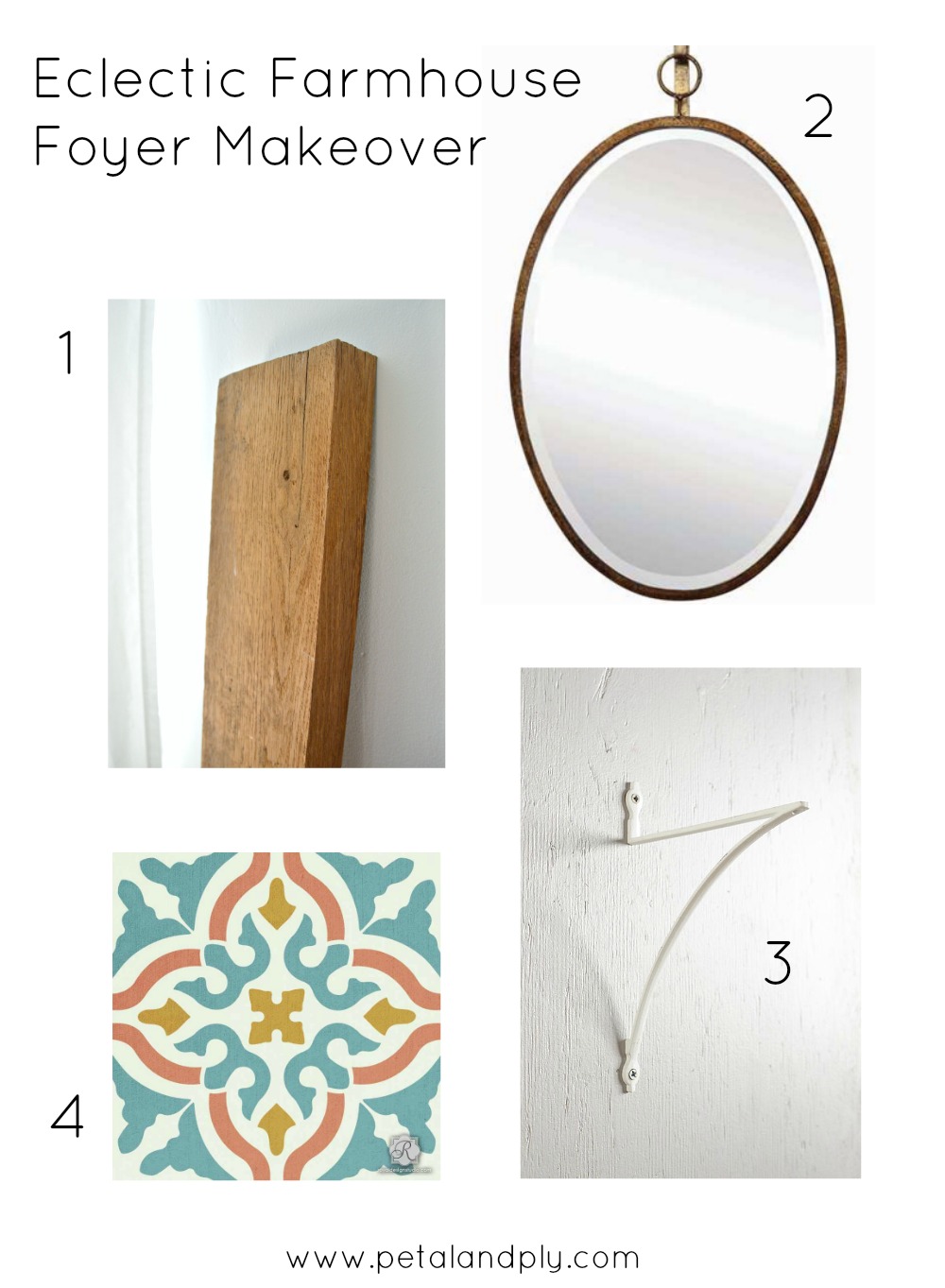 Oval Metal Wall Mirror / Wishbone Bracket / Toledo Tile Stencil
Feel free to stop back every Thursday for the next 4 weeks to see how our foyer is coming along. And don't forget to stop in for the final reveal!
Want to check out the room progress of the other ORC participants? Stop over and browse the ORC – Week 2 link party.