It's that time of year again.
The weather's getting cooler.  The leaves are starting to change color.  AND the One Room Challenge is back for another round!!

Over the span of six weeks, 20 featured bloggers and many guest participants will completely make over a space in their home.
This is our third time participating in the One Room Challenge hosted over at Calling it Home. In spring 2015 we completed our farmhouse style dining room and in fall 2014 we gave our boys a camp bedroom retreat.
We decided just last week that we were going to jump on board for another round. While I would love to tackle some of the larger untouched spaces in our home renovation, we decided to try not to completely overwhelm ourselves and instead picked our front foyer.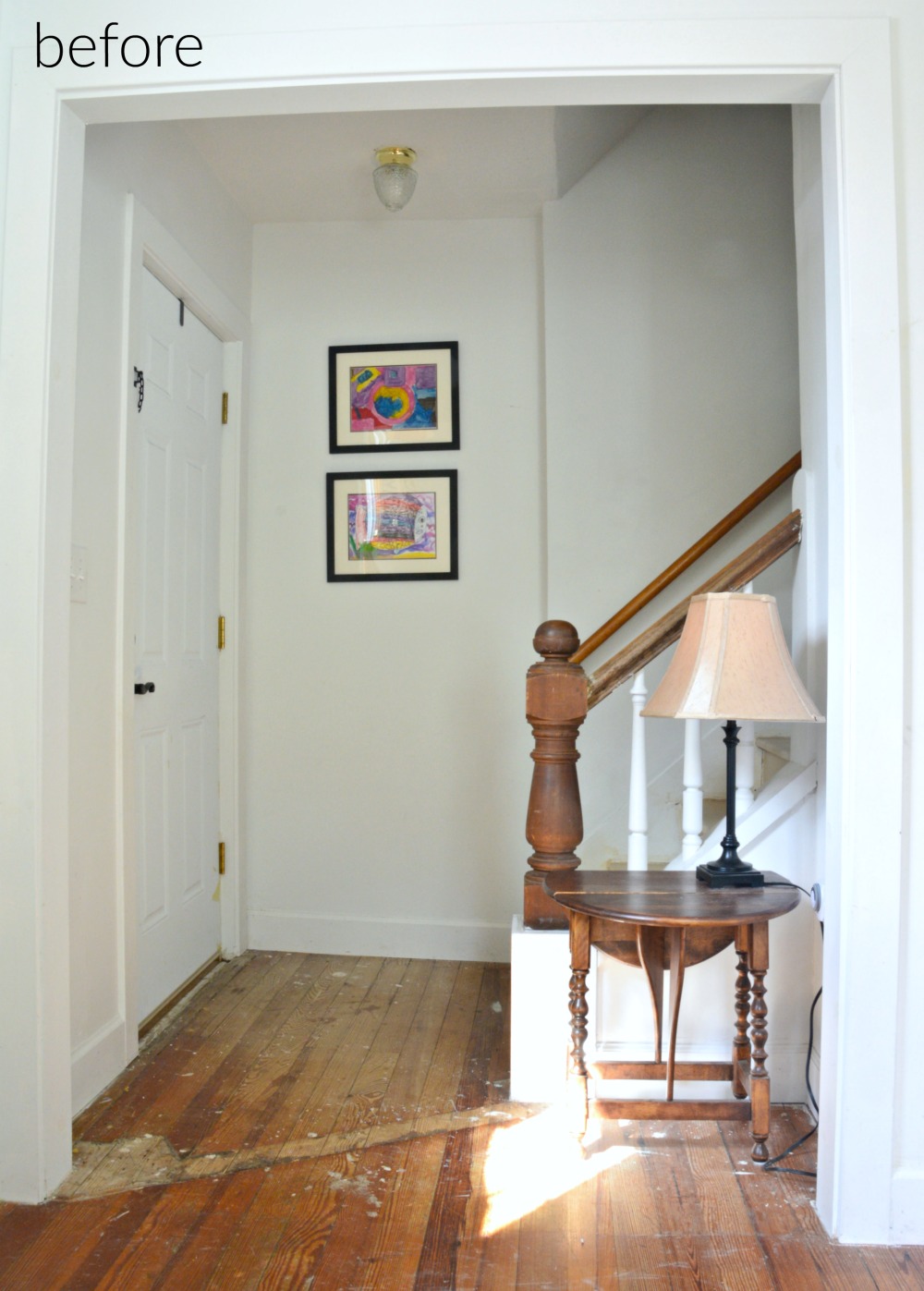 It is disgusting. The floor's a wreck. We ripped out the gross carpet before we moved in but the wood underneath is horrendous AND there is a ridiculous, crusty, unstained section where an old very wonky threshold used to lay.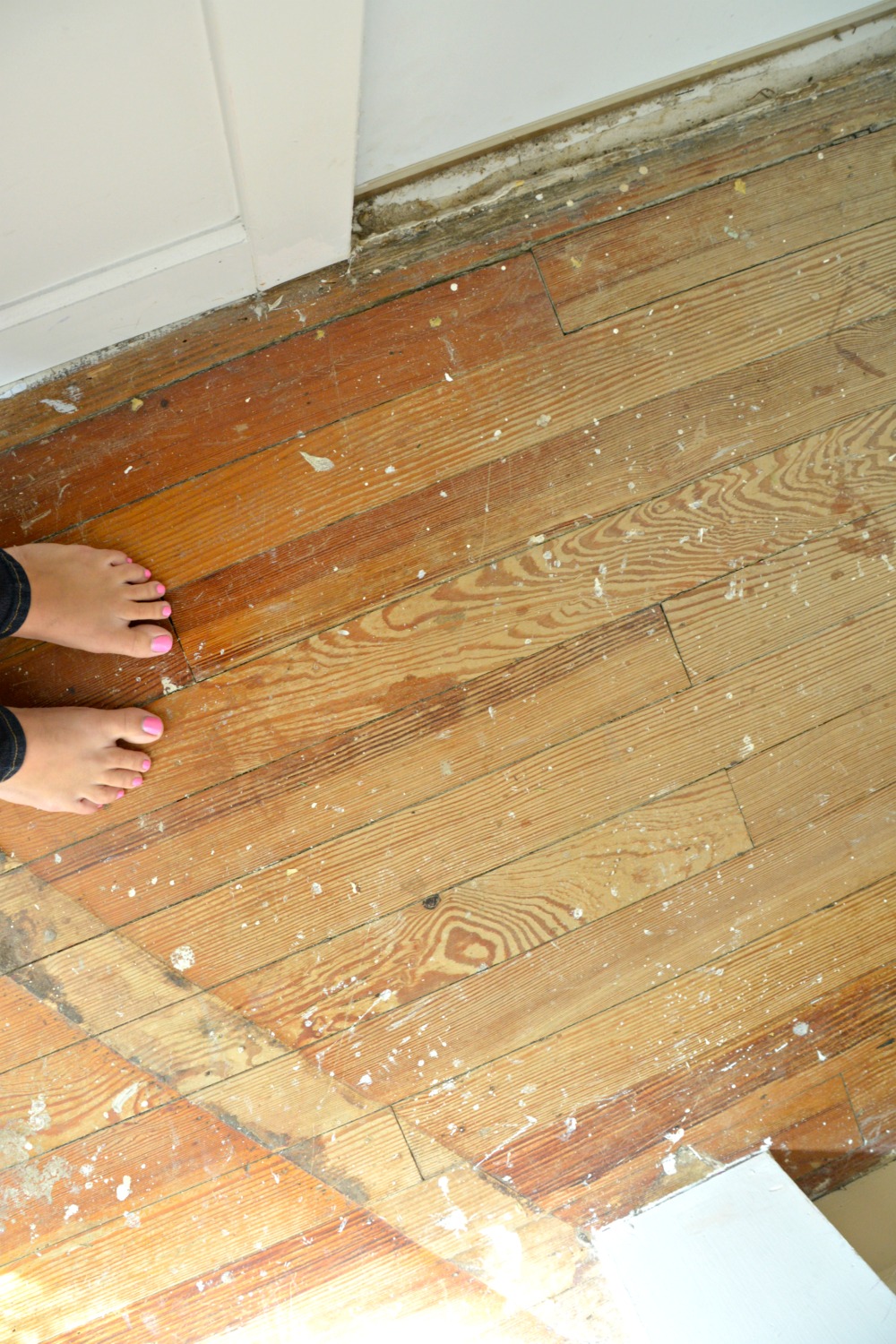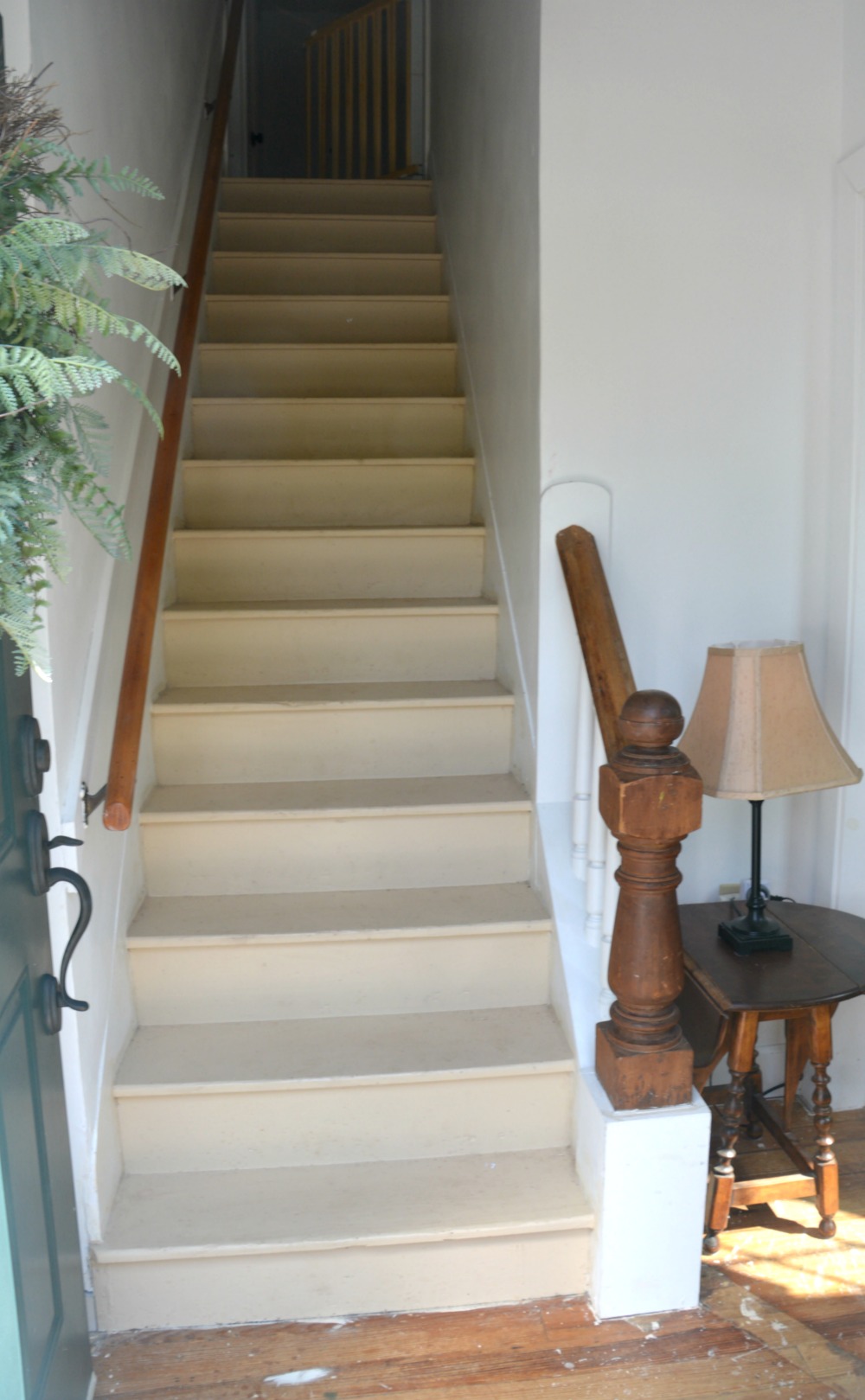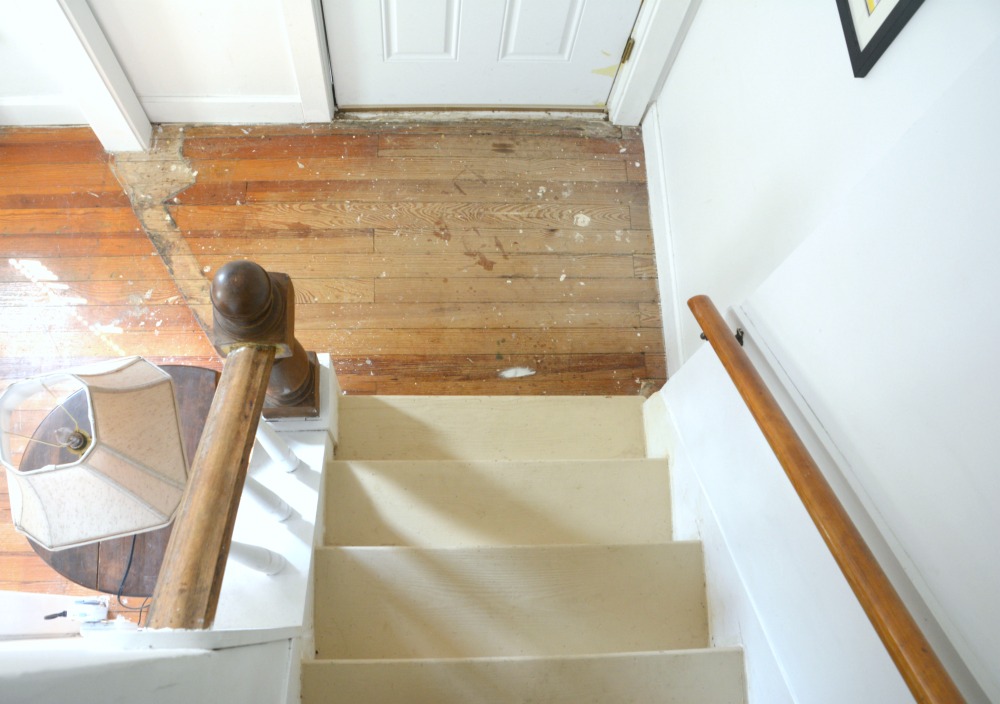 Add in the crazy paint splatters, messy banister, unpainted trim, mismatched wood rails, unpainted door…and you can see we aren't really shrimping out in terms of project load…even though the space is small.
This little foyer is the only way to access the upstairs in our home so I think it's about time we made it presentable. It truly is embarrassing for our friends and family who want to see the progress we've made upstairs to have to walk through this absolutely icky area first.
So here's the inspiration and plan!
Paint door interior.
Paint stair railing.
Paint walls and trim.
Sand and paint tile patterned floor.
Install rug stair runner – hopefully!
Install inset feature wall (where my daughter's school artwork is hanging currently).
Hang live edge wood shelf and mirror on wall beside stairs.
Decorate with art and accessories.
Okay, now I'm getting all giddy excited just thinking about how amazing it's going to be when the room is complete.
Feel free to stop back every Thursday for the next 5 weeks to see how our foyer is coming along. And don't forget to stop in for the final reveal!
Want to check out the rooms and plans of the other ORC participants? Stop over and browse the ORC – Week 1 link party.