Hello, Hello!
Today marks week 4 of the One Room Challenge™!!

I honestly can not believe how quickly the weeks are flying by.
Eclectic Botanical Farmhouse Family Room
Week 1 | The Design
Week 2 | Progress
Week 3 | Paint + Accessories
Week 4 | *Current Post*
Week 5 | Next Week
Week 6 | Final Reveal
Today we're going to dive into a botanical project for our family room makeover as I share THE most realistic faux fiddle leaf fig DIY ever!!!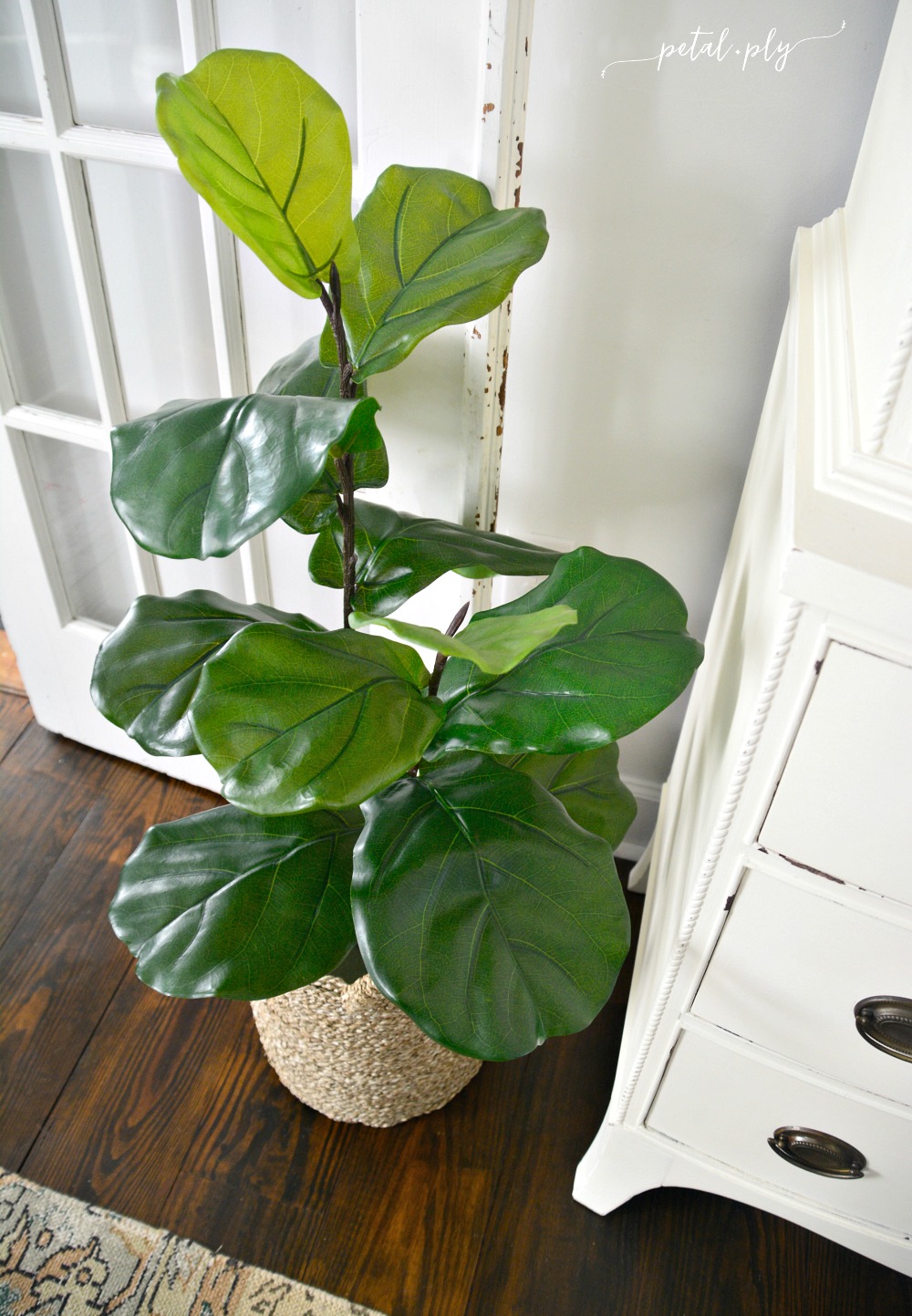 Let me start by saying, I used to have a live fiddle leaf fig. My husband bought it for me from a local nursery and I managed to keep it alive for about 2 months. Finicky plants are not my forte. Try as I might they inevitably end up being either over-watered or under-watered and in the end, bite the dust. I tried really hard to resurrect my fiddle once he got the dreaded black spots of death, but it didn't work. So…..when I spotted some amazingly realistic fiddle leaf fig branches at Michaels craft store I knew exactly how I was going to get an affordable fiddle leaf fig that wouldn't die on me.
(Affiliate links included for your convenience.)
Materials
2 Fiddle Leaf Fig Branches – purchased at Michaels – This looks like a great set of faux fiddle leaf fig branches on Amazon.
Vessel – I chose a 10′ terra cotta pot and nestled it in a seagrass basket from HomeGoods.
knife
thin piece of cardboard – A cereal box works perfectly!
scissors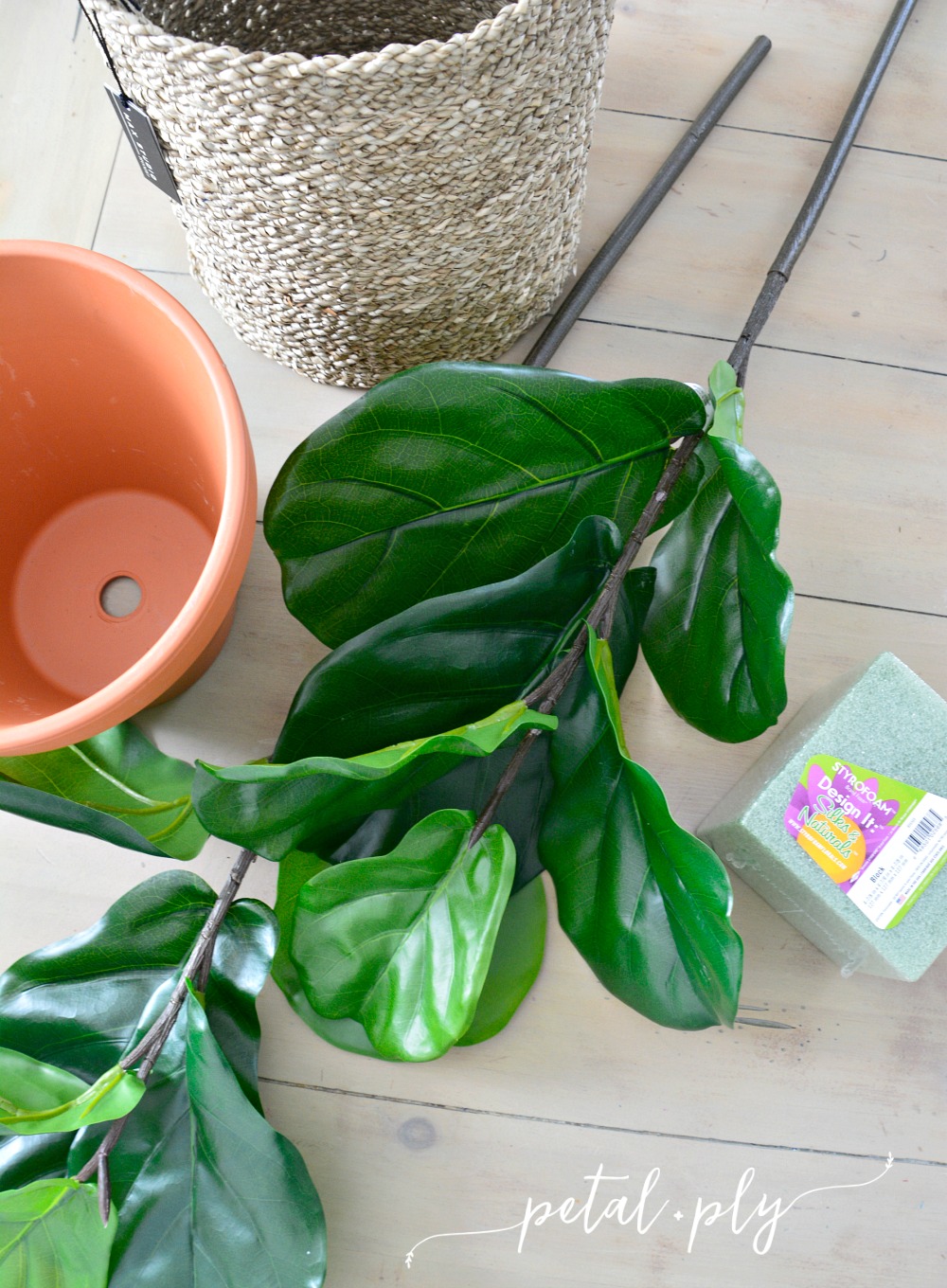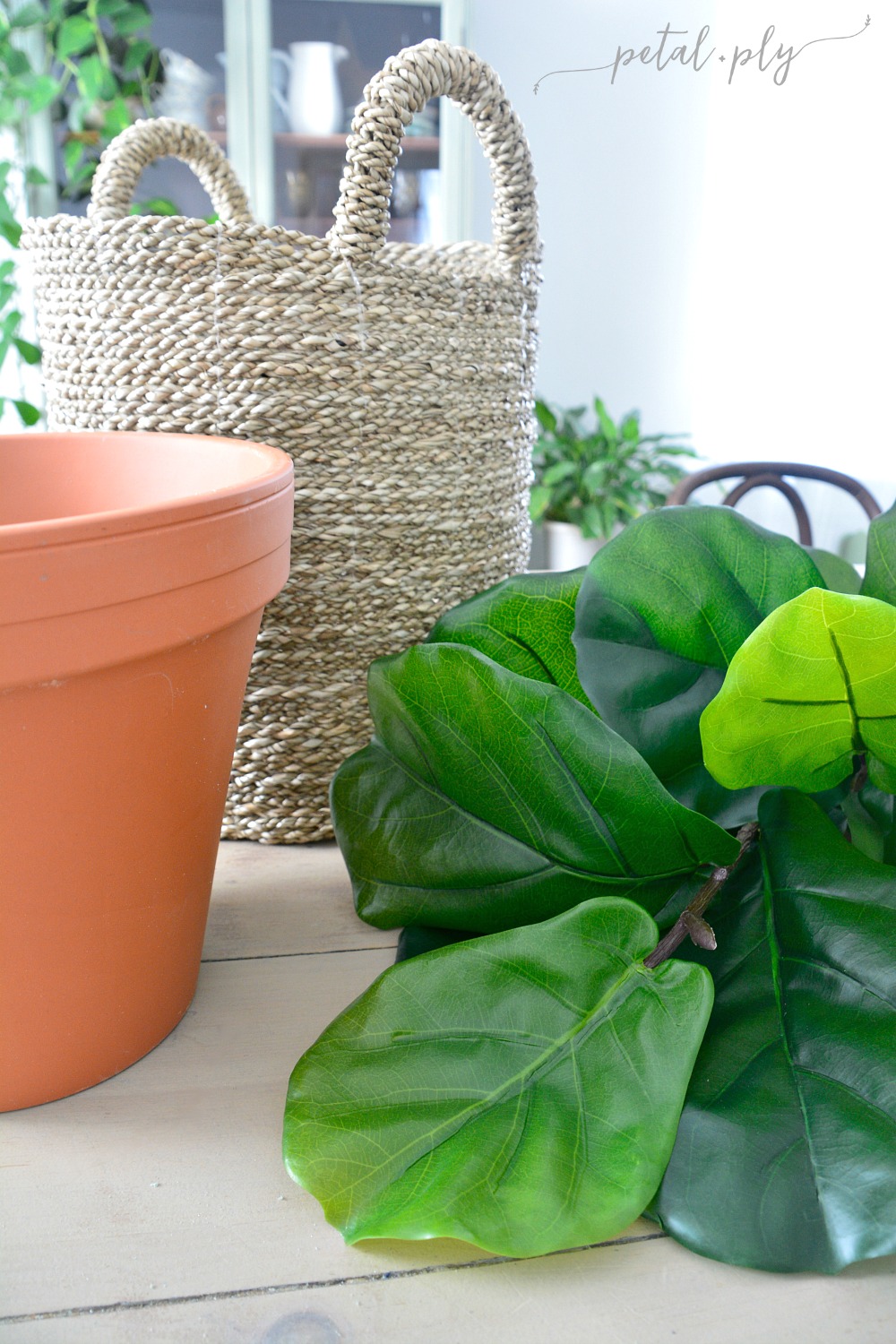 Those leaves!! So realistic!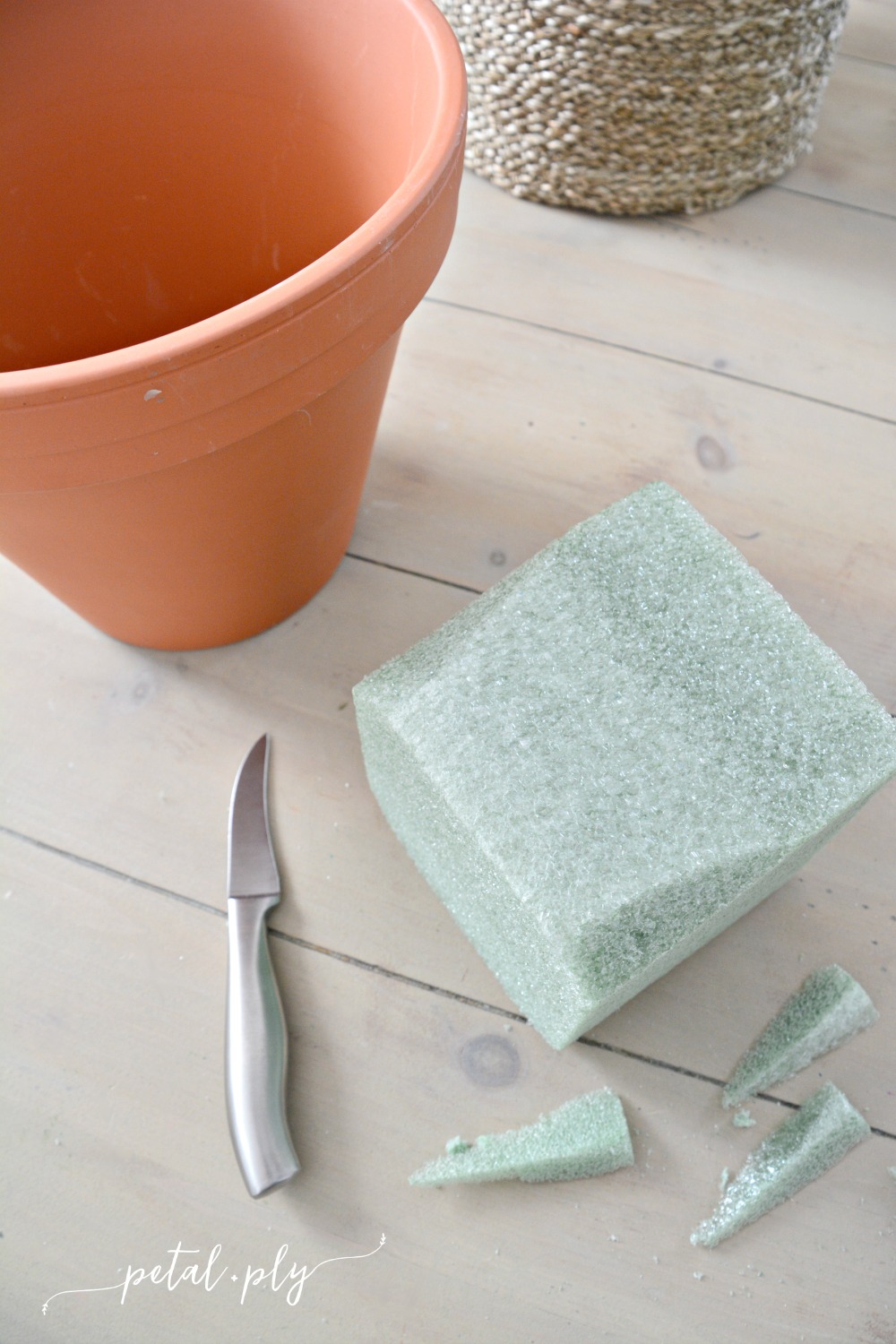 1. First up, I used a knife and cut the bottom edges of the Styrofoam block. The block was a tiny bit too big so I needed to taper the base before I pushed into down into the clay pot.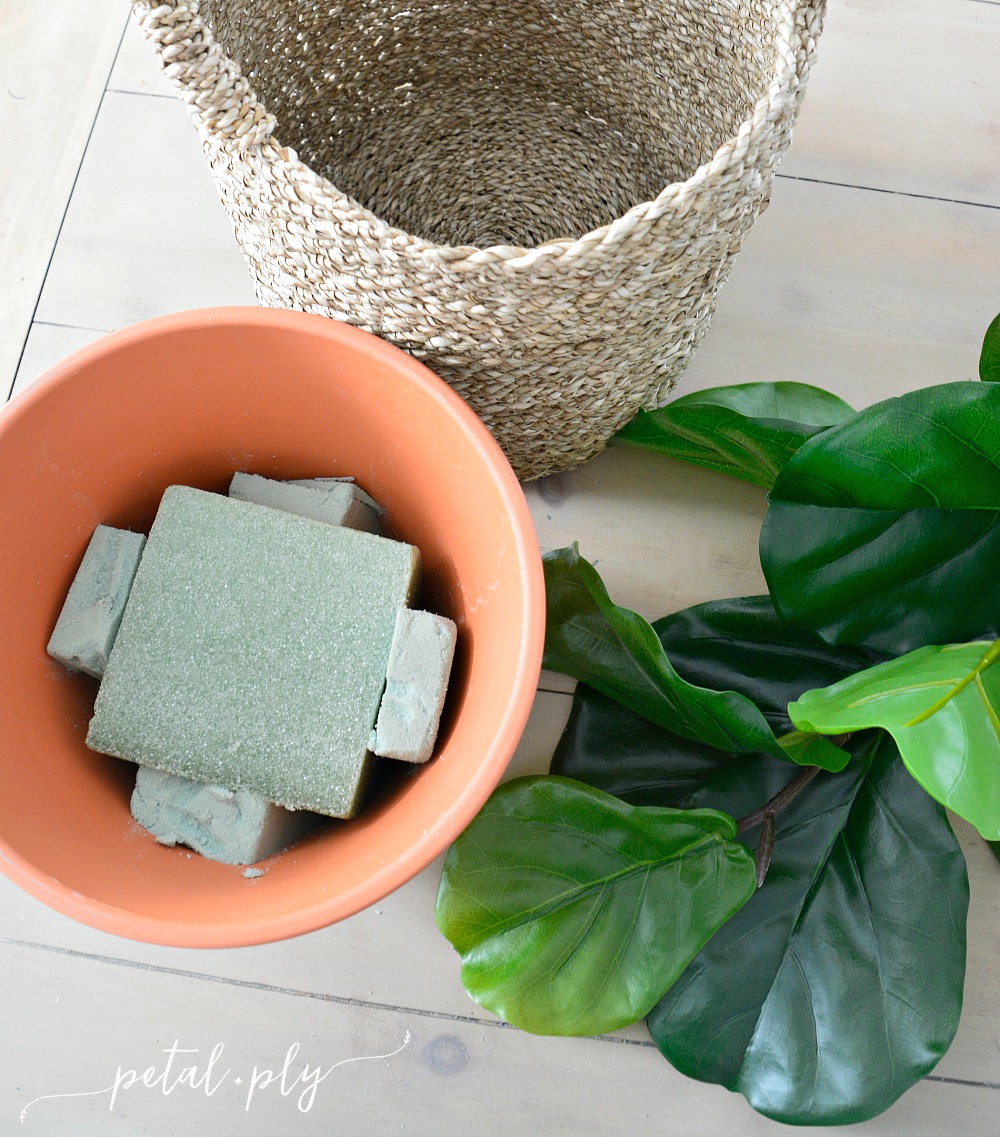 2. Either glue down the Styrofoam, measure it to be snug, or use additional pieces of foam/floral oasis to anchor the main block of Styrofoam. I had some old floral oasis hanging around so I used it to secure my block of Styrofoam.
3. Once the Styrofoam is secure determine placement for the fiddle leaf fig branches. Cut the branches to size and push them deeply into the foam.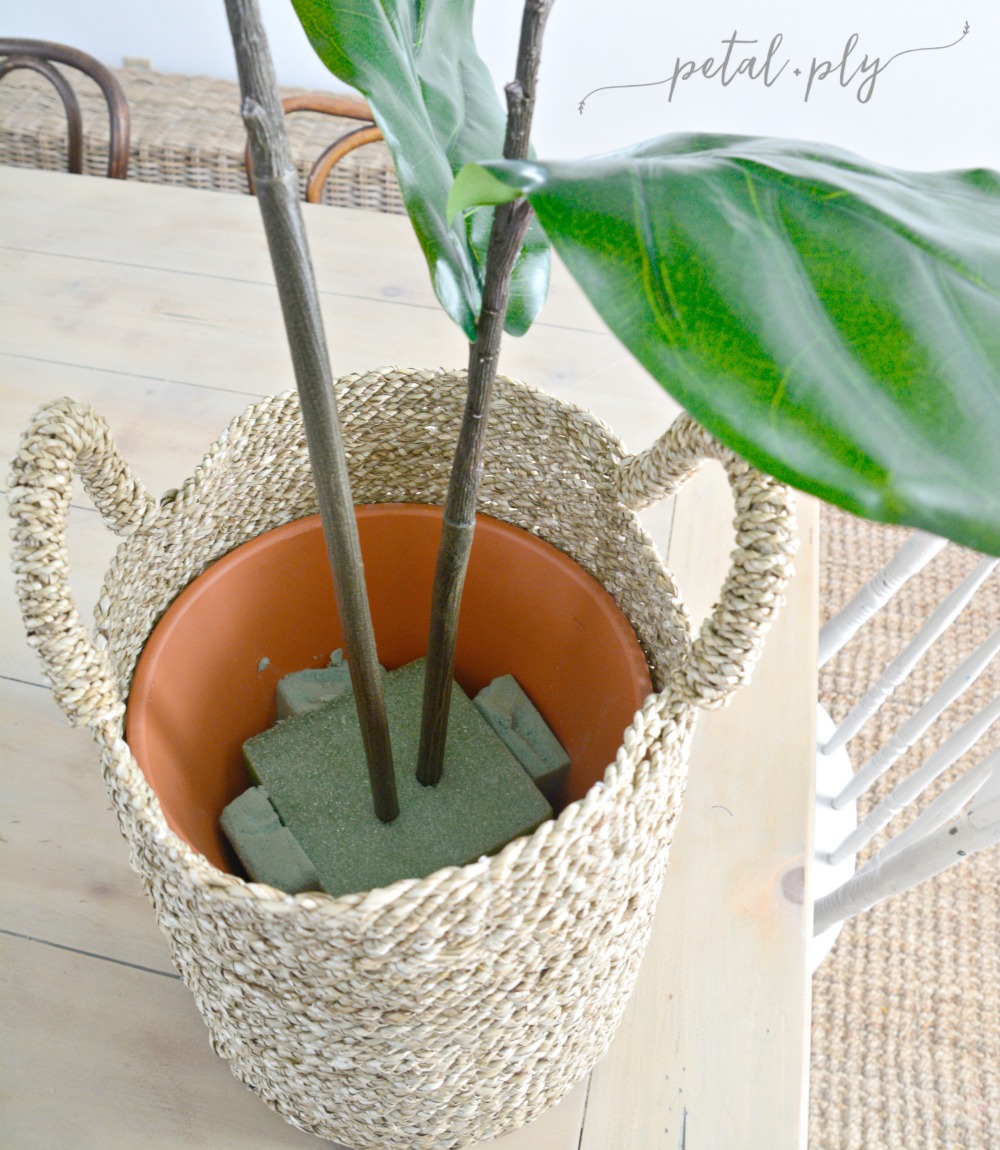 4. Next, cut a piece of cardboard to fit around the branches. Fit it to fill the pot completely as this will be the base for the Craft Soil.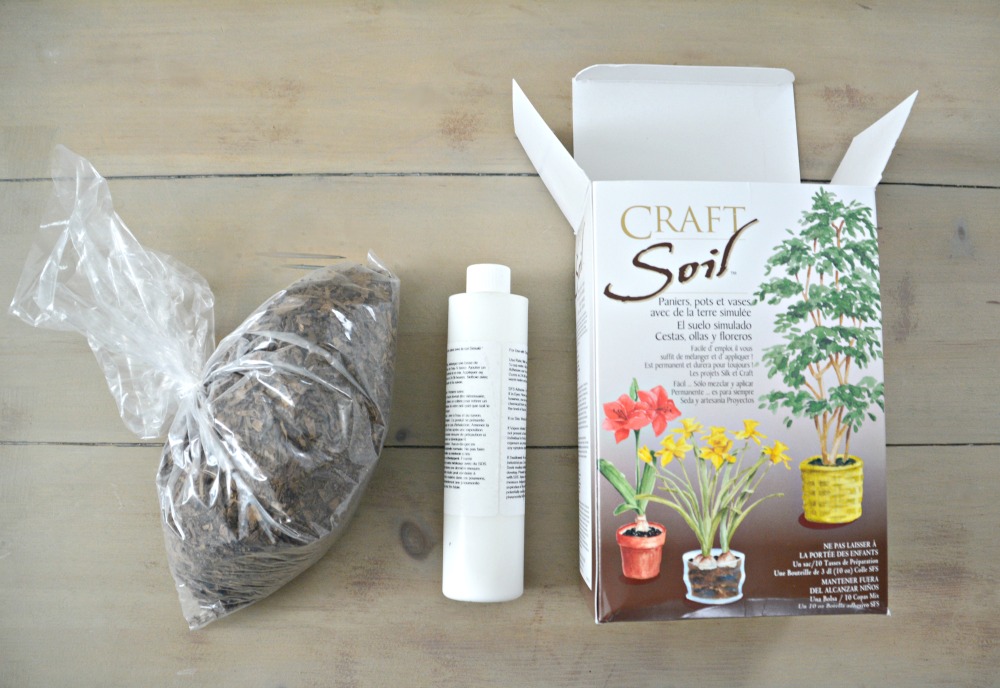 5. Follow the directions for the Craft Soil. Cover the cardboard completely. Mix up more soil as needed.
That's it! So simple and amazingly realistic!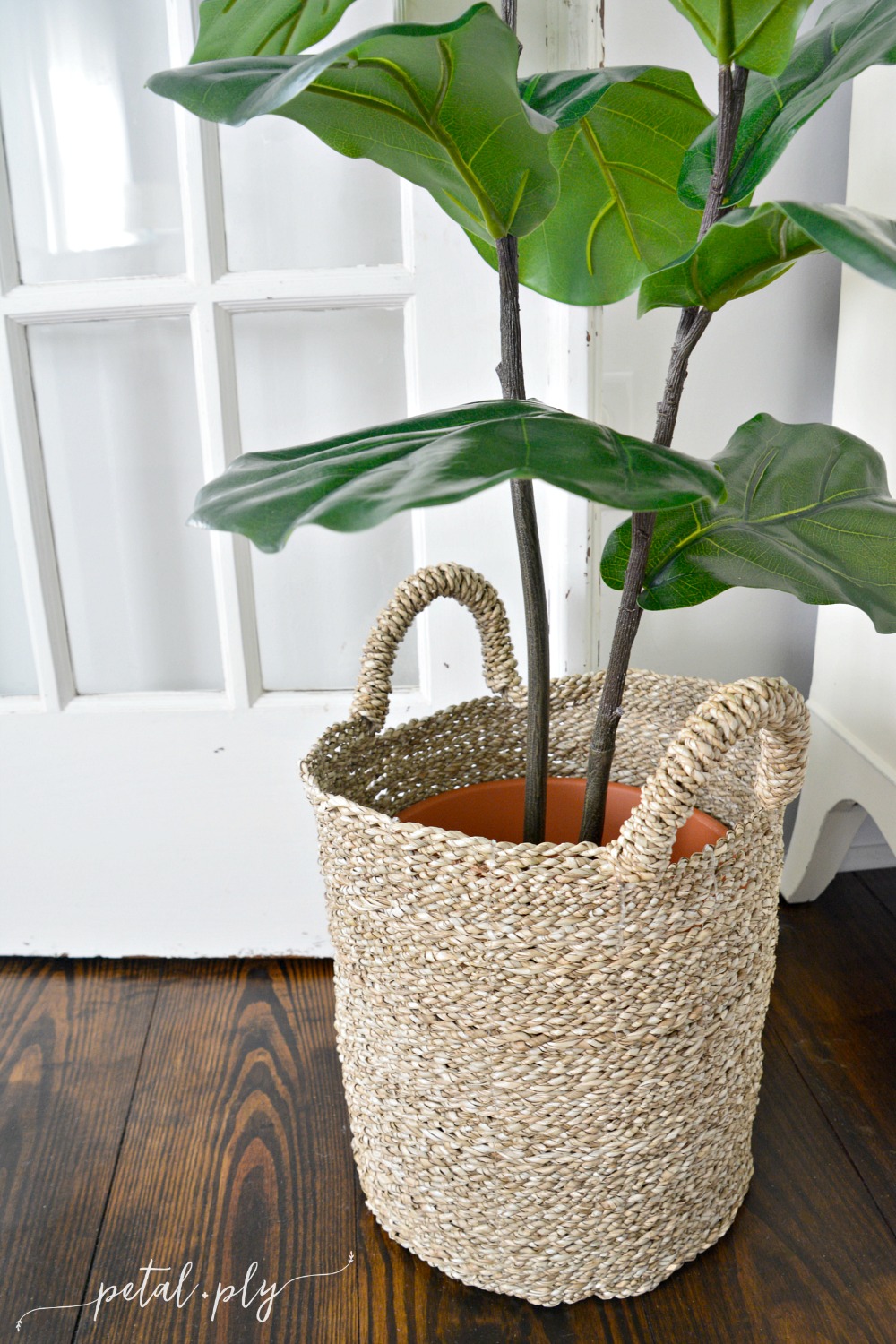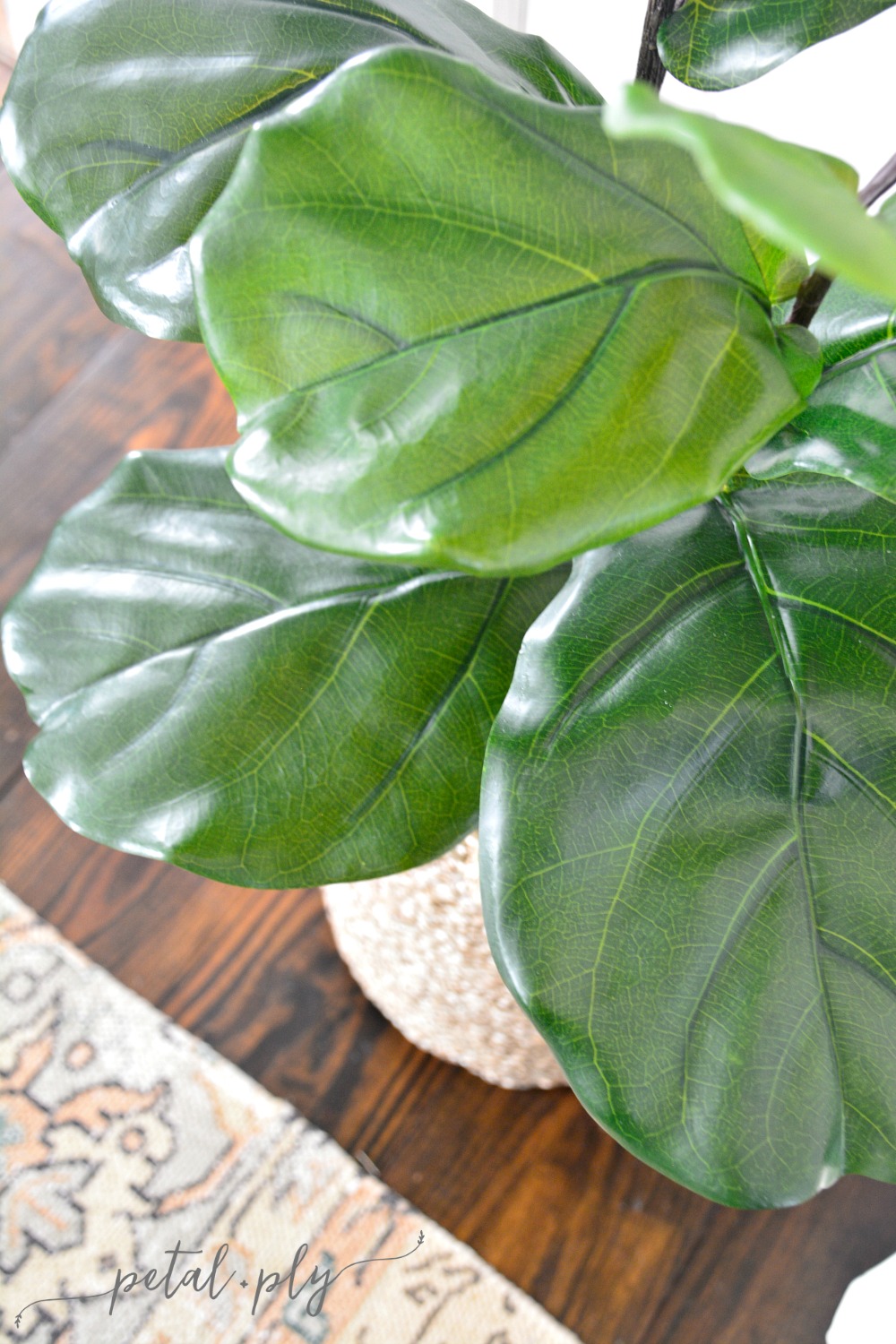 This fiddle looks every bit as good as my real one BUT won't die on me.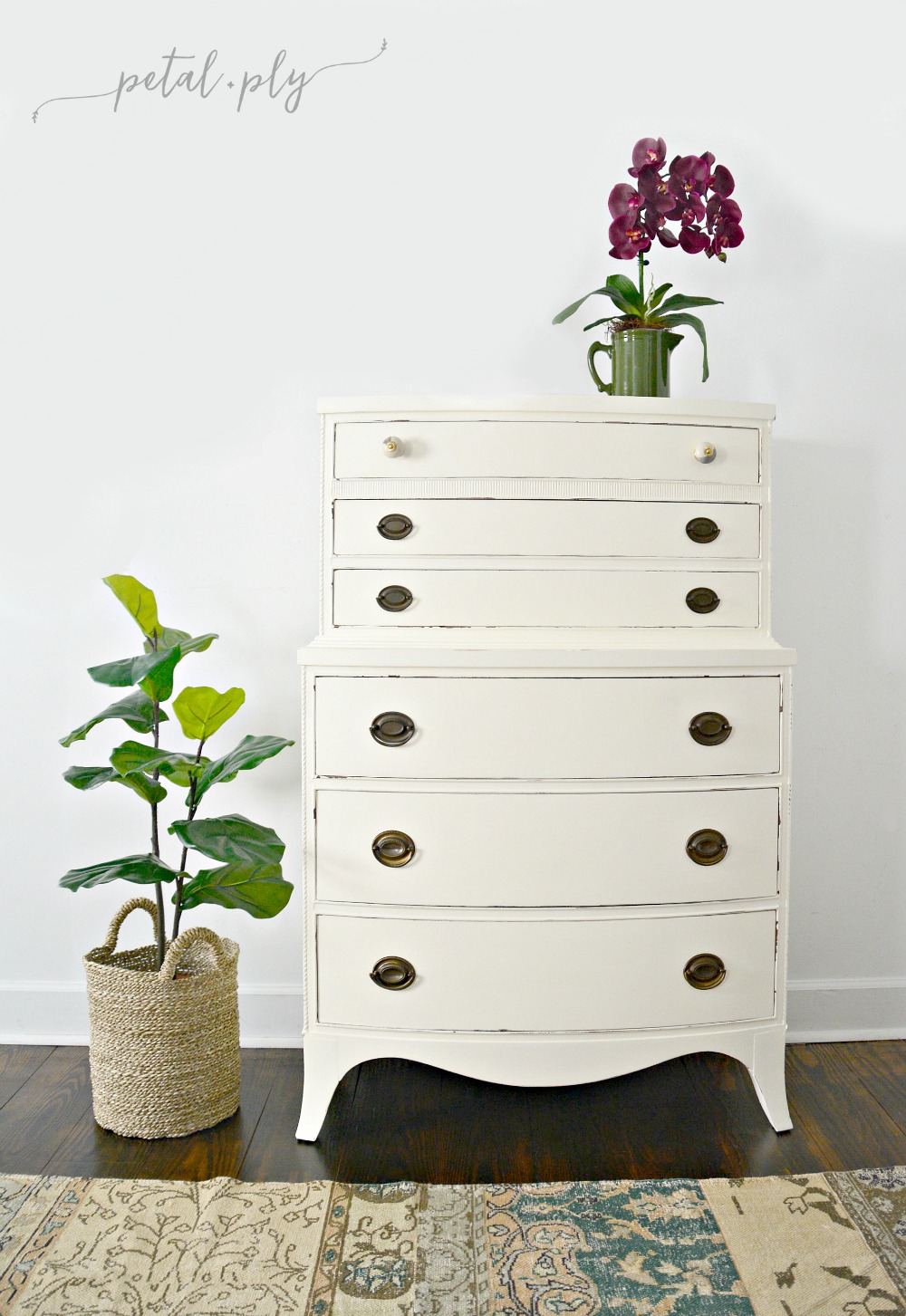 In other ORC news, this week I painted the tufted armchair!!
The original color I picked out ended up being WAY too light so I used some colors I already had and altered the color I purchased until I settled on a mauve/orchid color. It's a tad different than my original plan but still very pretty.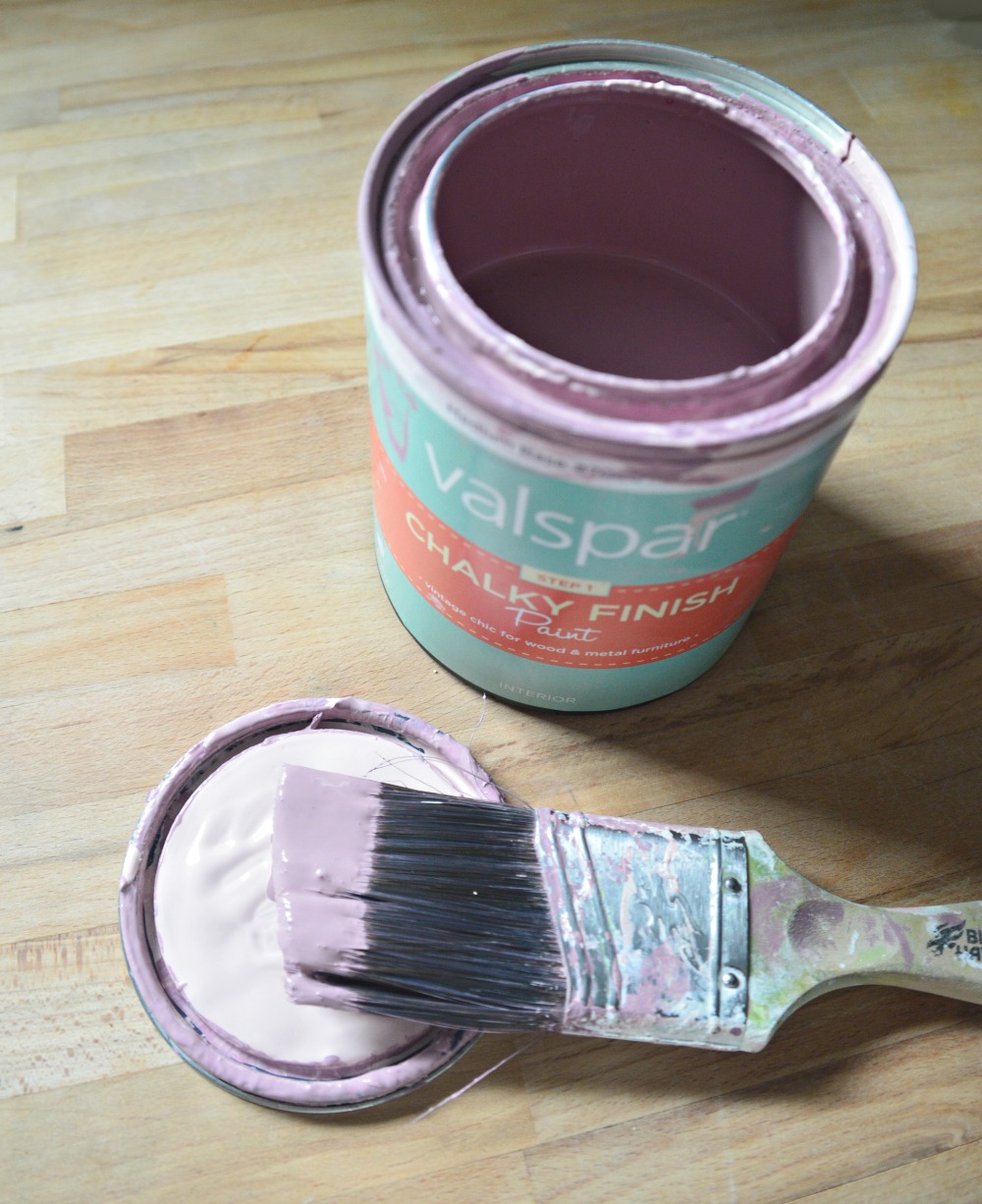 So, what's left on our to-do list:
install shiplap walls surrounding fireplace
install built-in shelving and bench seating surrounding fireplace
paint shiplap and built-ins
source plug-in wall sconces to flank fireplace   ->  to save $$ we've decided to repaint and use candle sconces we already own
build console table for wall beside french doors   ->  paint console table
build farmhouse style bench to place behind the exposed section of sofa
build, install, & paint window cornices
swap out curtains
patch together 2, 4'x6′ rugs to place in front of french doors
paint sunroom and bathroom doors
refinish art file
paint tufted chair upholstery
refinish end tables
replace coffee table
replace too small rug
source matching accent chairs for in front of fireplace  -> we will hopefully have time to redo a pair we already own
add decorative wood trim to built in entertainment cabinet
sew a few new pillow covers
"plant" silk fiddle leaf fig
pull together finishing touches (aka rearrange, buy, or DIY decor)
Here's hoping we have time to complete the remaining items on our list. We're aiming to finish by next week so I have time to style, photograph, edit, and write up the big reveal post for May 11th!! Whee! I'm getting excited…and nervous…and just a tad stressed.  Hopefully all my fellow ORC participants are also well on their way to finishing their spaces. Pop over to the Calling It Home blog to see everyone's progress.
Thanks again to our Spring 2017 ORC sponsors eSaleRugs and Best Home Fashion.