The One Room Challenge™ is back!!
AND…
We've decided to join in again!
What's the One Room Challenge™?

The One Room Challenge™, is a widely anticipated biannual event held every April and October at Calling It Home. The ORC is a design challenge where bloggers and designers from around the web (and world) design, execute, and reveal a full room transformation over the course of six weeks. Each Thursday, the ORC participants flood the internet and social media with interior design inspiration, ideas, and encouragement.
Joining in a community challenge is just the kick in the pants we need to knock out yet another room in our lengthy (going on 3 years) home renovation!
The ORC is currently in its 11th season and this is our fourth time participating.
Our previous ORC makeovers include;
our boys' shared Camp Bedroom, our dining room, and most recently, our foyer.
This round we've decided to tackle our family room. It's been such a hodge-podge since we've moved in. I am so excited to finally breathe some life into it and give it one cohesive look.
Before I share the before pictures, let me show you where the design is headed.
I'm dubbing this our Eclectic Botanical Farmhouse Family Room!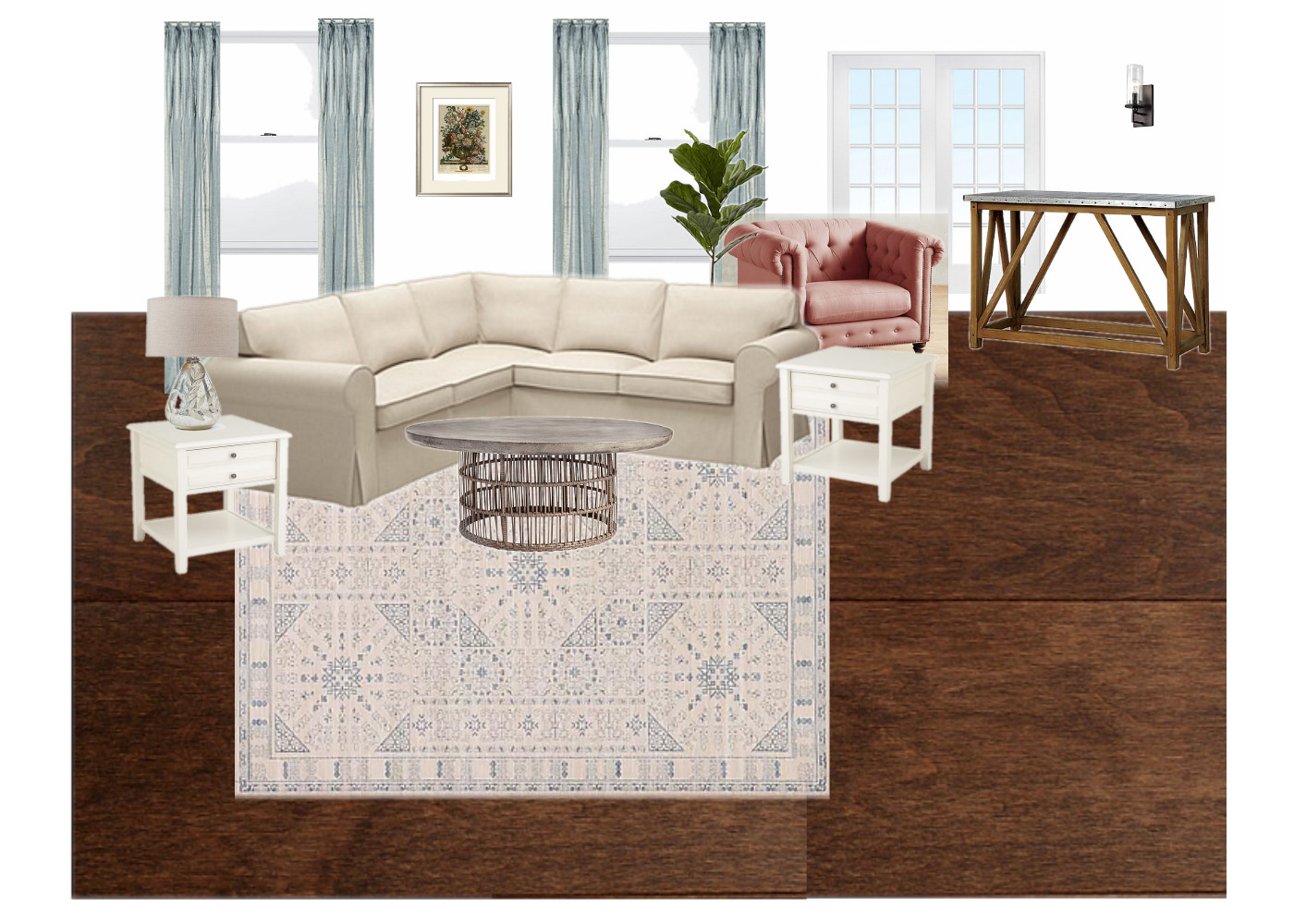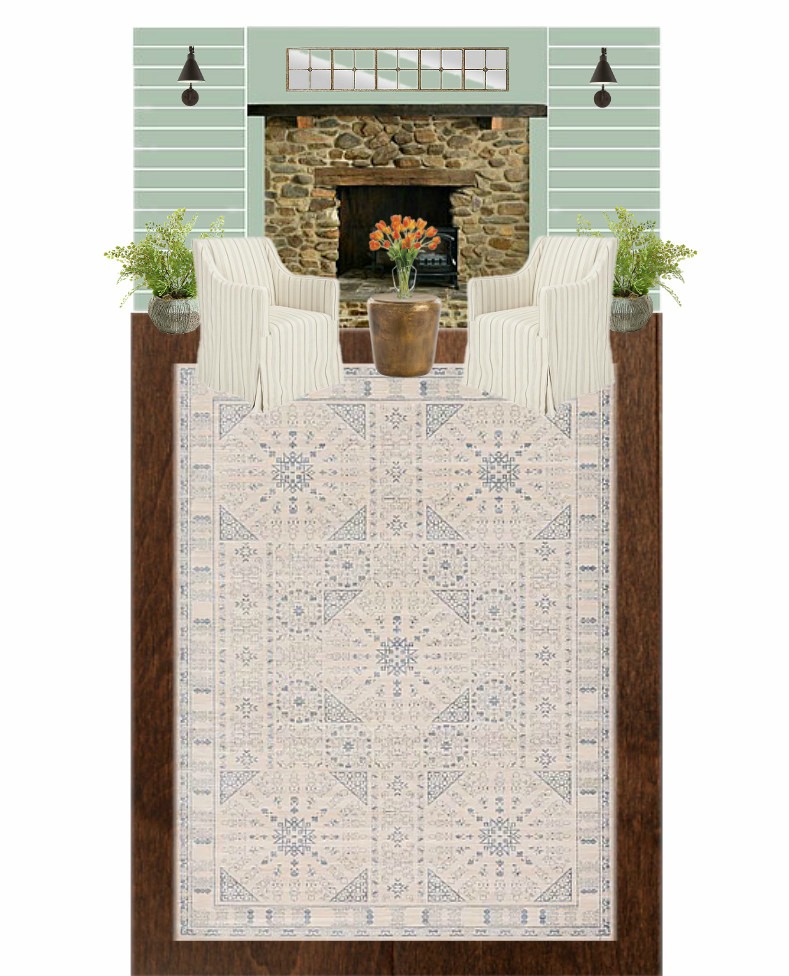 We're going for a natural botanical vibe with a colorway of whites, creams, blues, greens, and pink. Don't be surprised to see faux and live plants, amber bottles, and woven baskets. We've already started installing some shiplap on the alcoves flanking the fireplace for some needed texture and guess what..?…the entire fireplace wall (which will soon also have some built-in shelving) is going green! I haven't picked out the exact shade but it is happening!!
Now, let's skip to the before pictures and then I'll give you a rundown on the to-do list. And…yikes is it lengthy!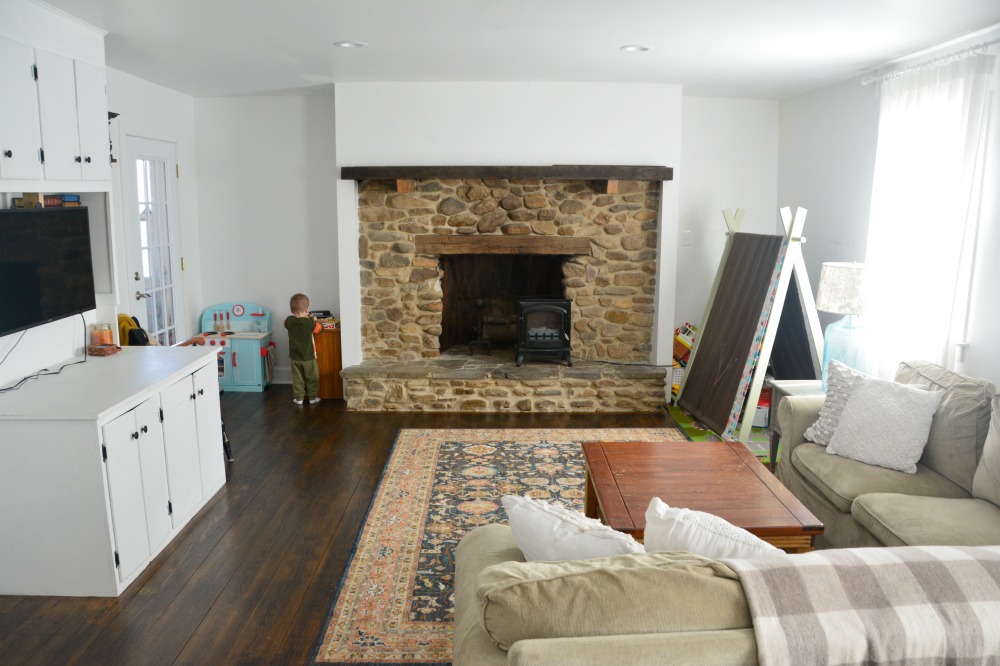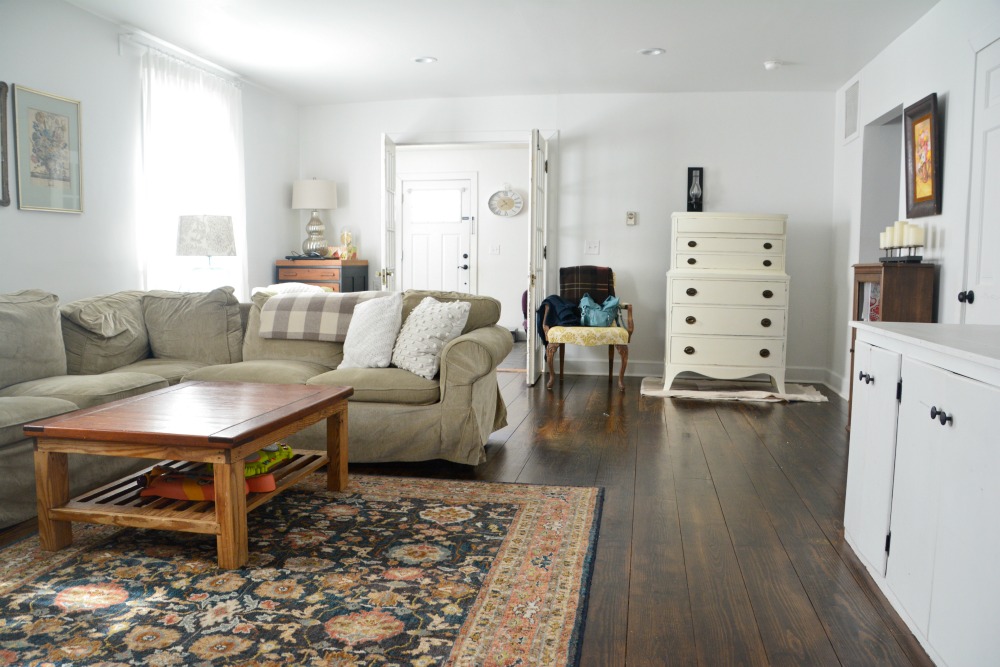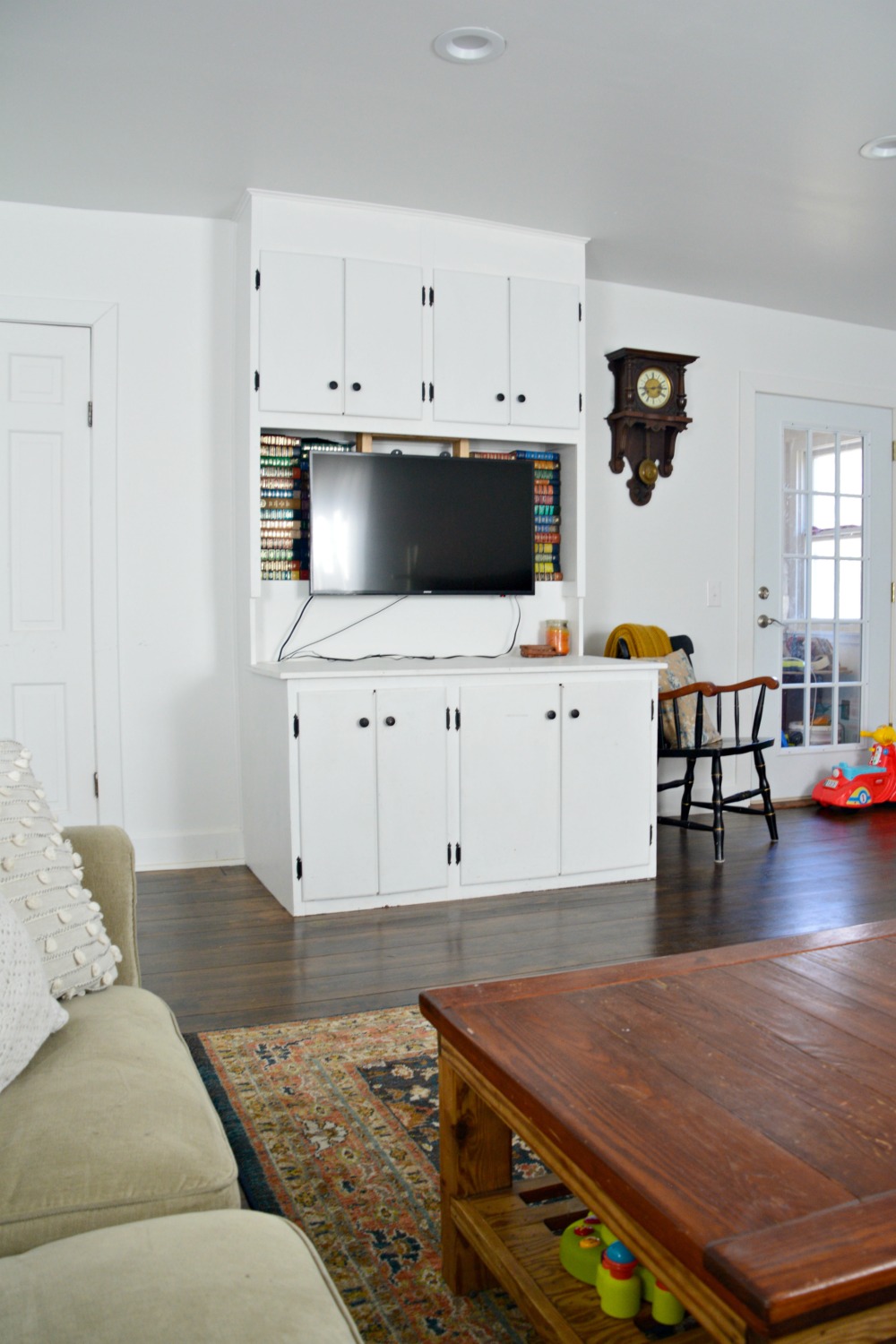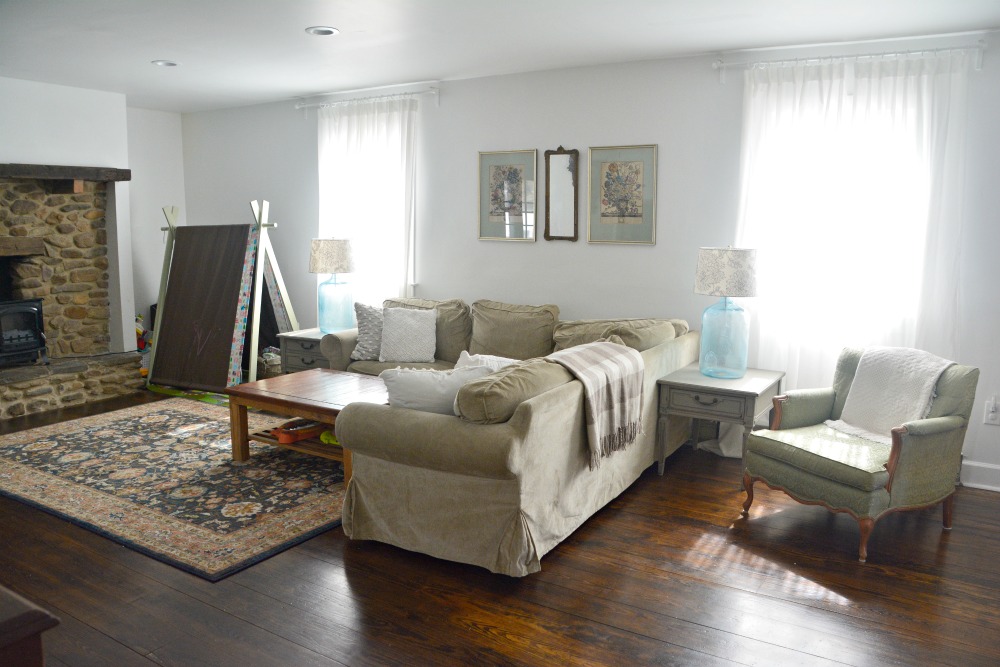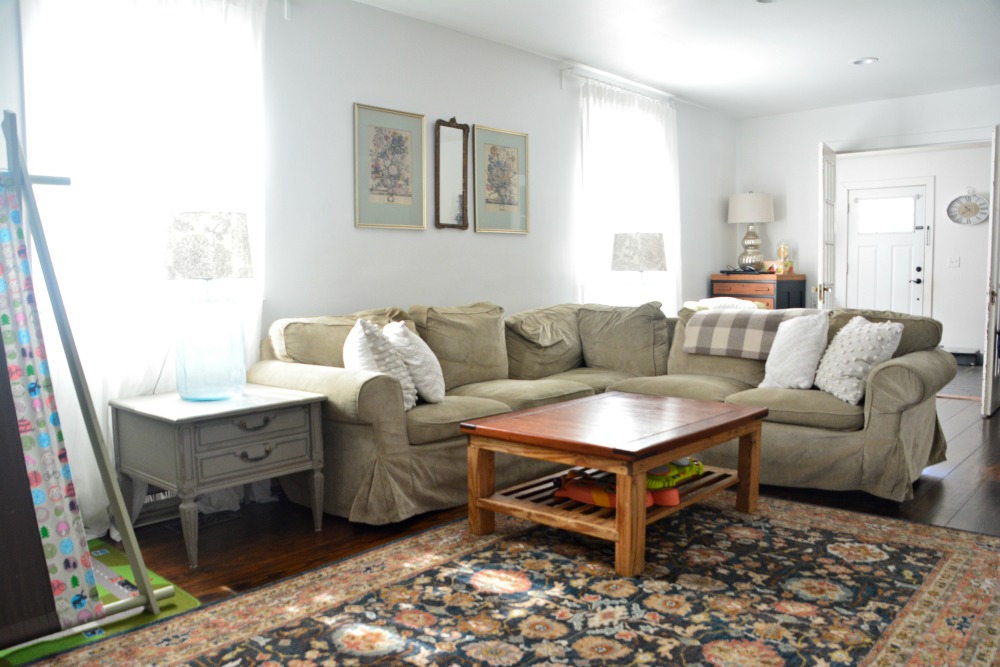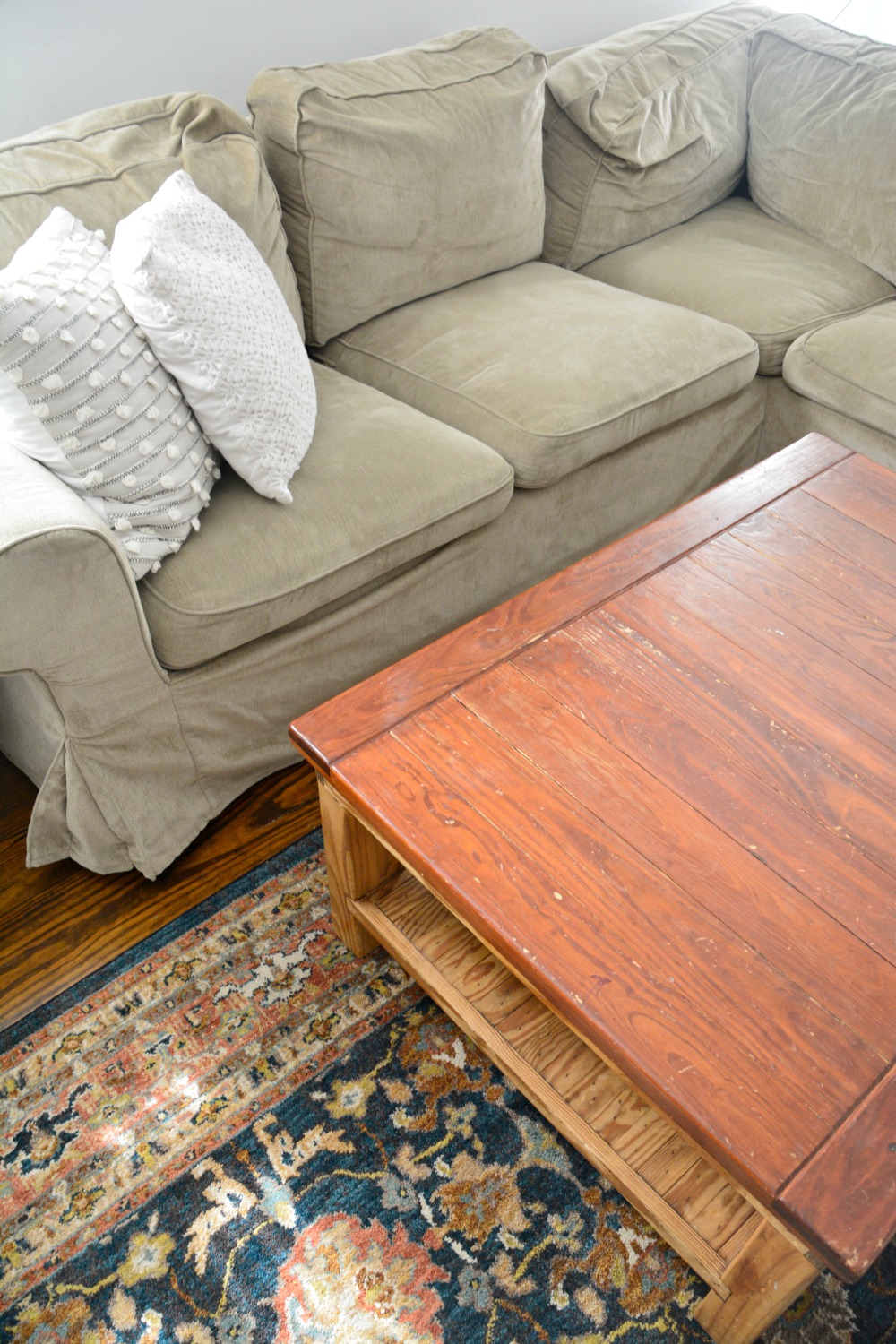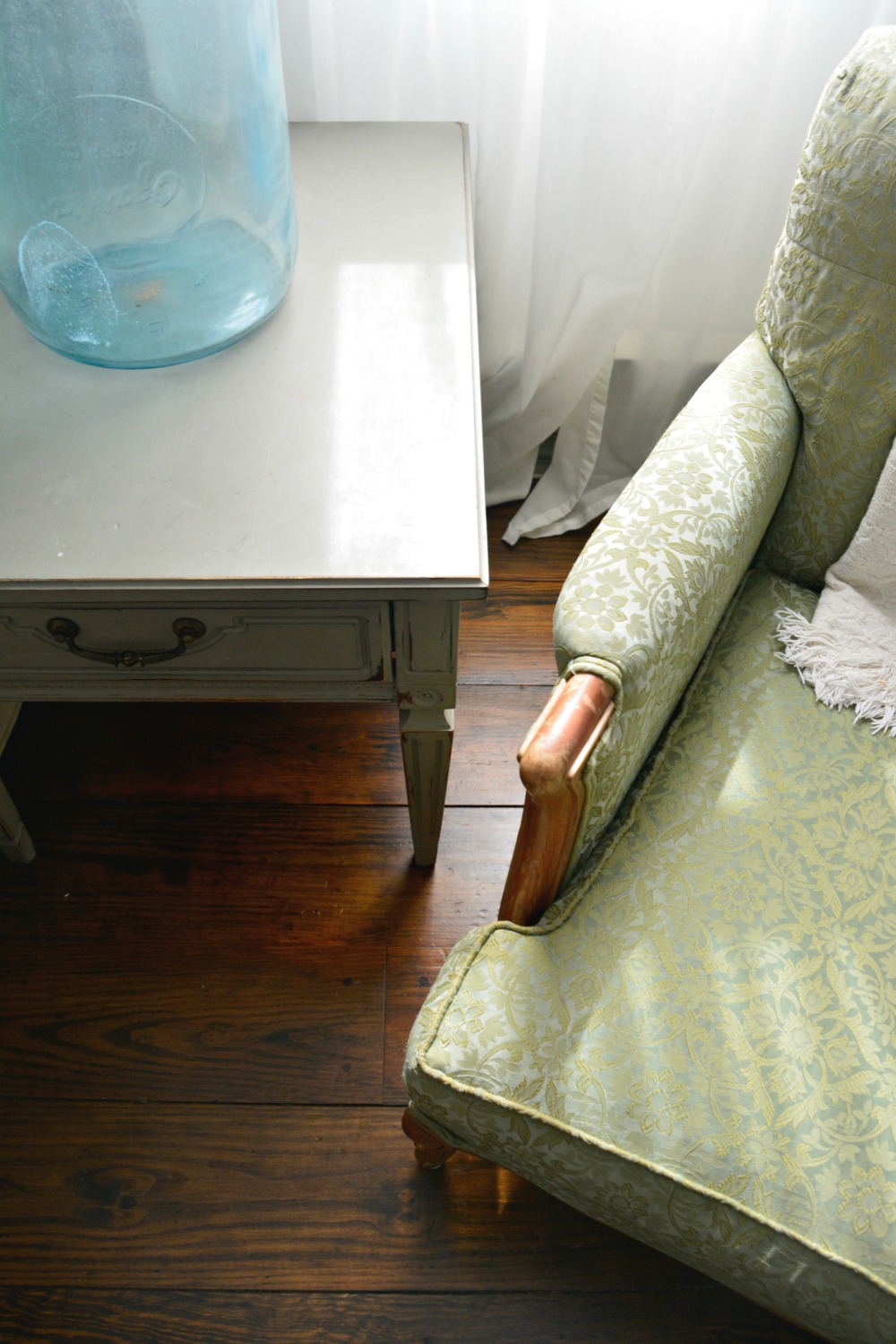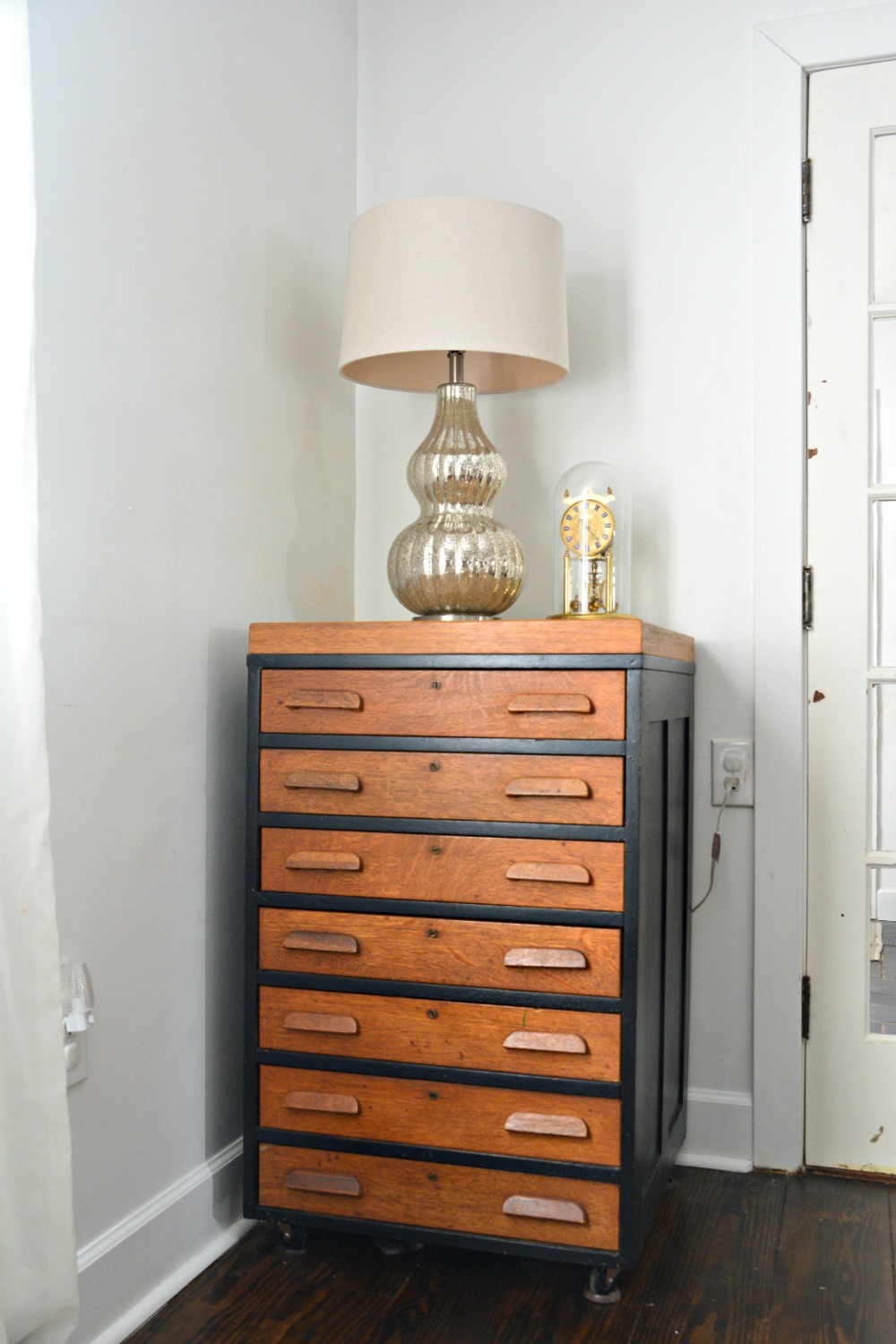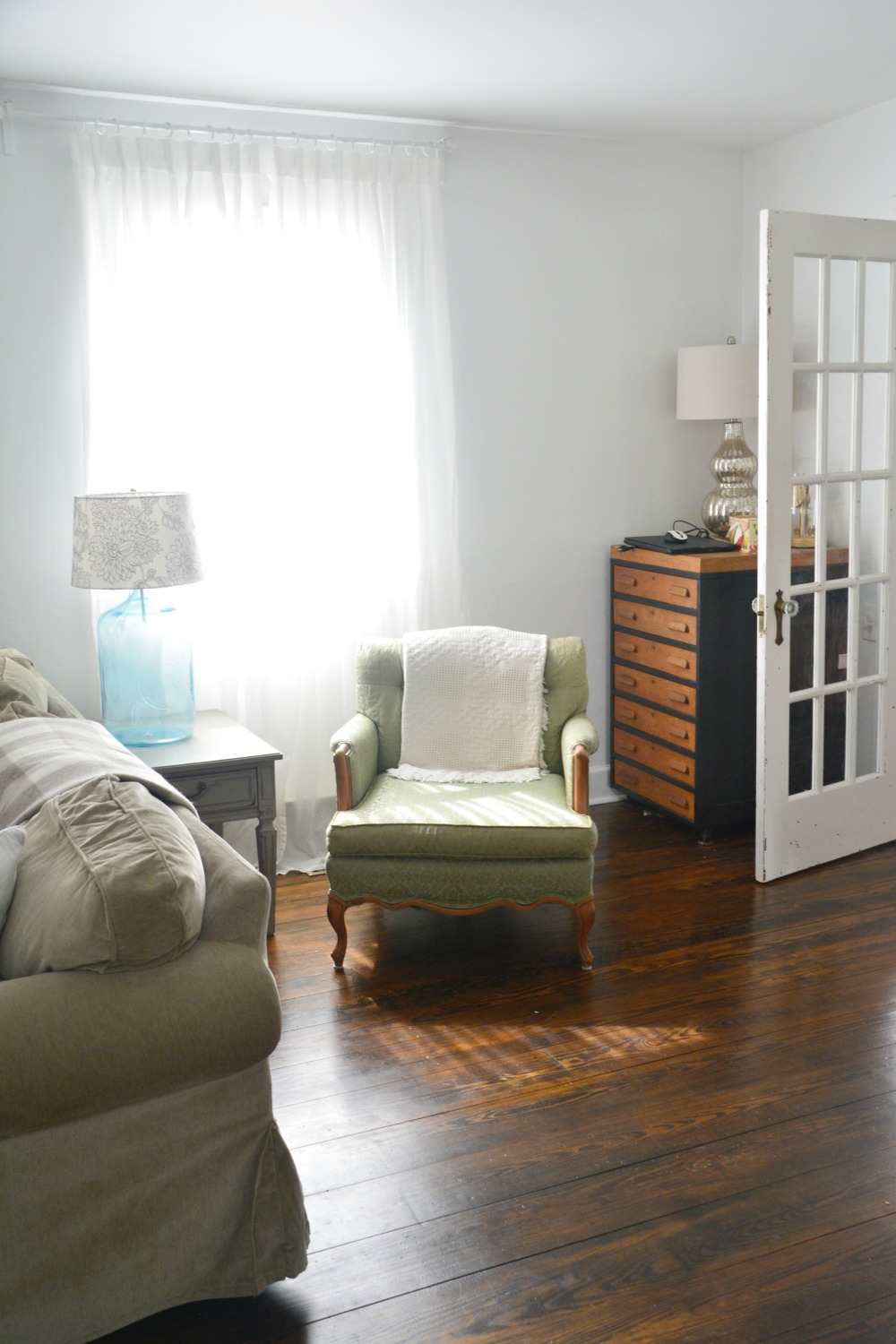 So here's the run down:
install shiplap walls surrounding fireplace
install built-in shelving and bench seating surrounding fireplace
paint shiplap and built-ins
source plug-in wall sconces to flank fireplace
build console table for wall beside french doors
build farmhouse style bench to place behind the exposed section of sofa
build, install, & paint window cornices
swap out curtains
patch together 2, 4'x6′ rugs to place in front of french doors
paint sunroom and bathroom doors
refinish art file
paint tufted chair upholstery
refinish end tables
refinish or replace coffee table
replace too small rug (this one is already knocked off the list thanks to eSaleRugs…yay for awesome sponsors!)
source matching accent chairs for in front of fireplace
add decorative wood trim to built in entertainment cabinet
sew a few new pillow covers
"plant" silk fiddle leaf fig
pull together finishing touches (aka rearrange, buy, or DIY decor)
Whew! I think that's everything. Needless to say it is going to be frantically busy over here for the next few weeks.
Don't forget to check in every Thursday for updates. You may also want to stop over at the Calling It Home blog to see what rooms all of the other participants are working on. There is never any shortage of amazing and inspiring projects.
A big thank you to our ORC sponsors eSaleRugs and Best Home Fashion!!!