It's time for our One Room Challenge, Week 3 progress report.

Over the span of six weeks, 20 featured bloggers and many guest participants will completely make over a space in their home. This week, week 3, marks our half way point!
Week 1: Eclectic Farmhouse Foyer Plan
Week 2: Magnet Wall and Product Purchases
This week was a week filled with paint. White paint!
I painted the alphabet magnets (affiliate link) for the magnet wall and completed painting the door and trim work.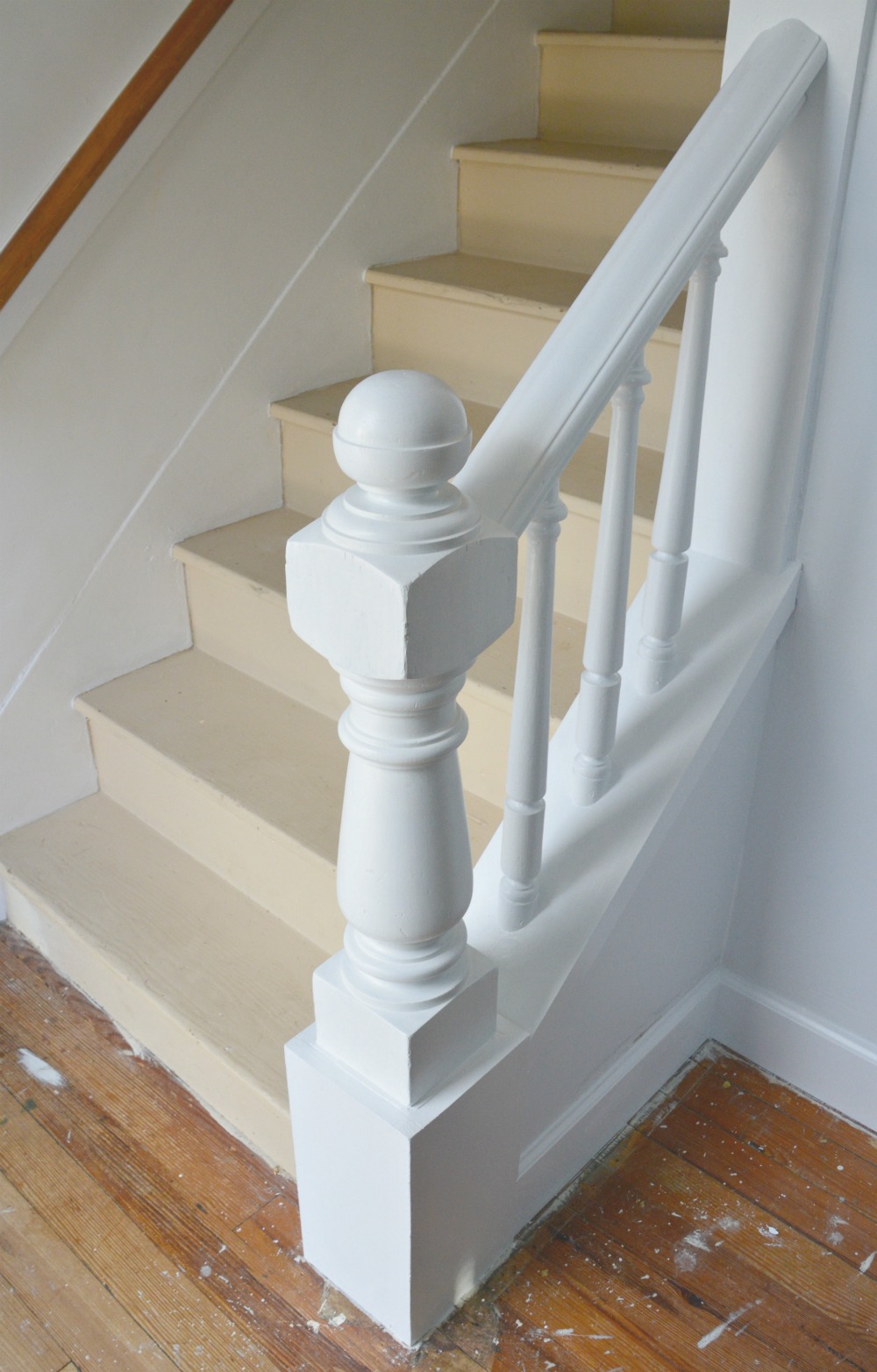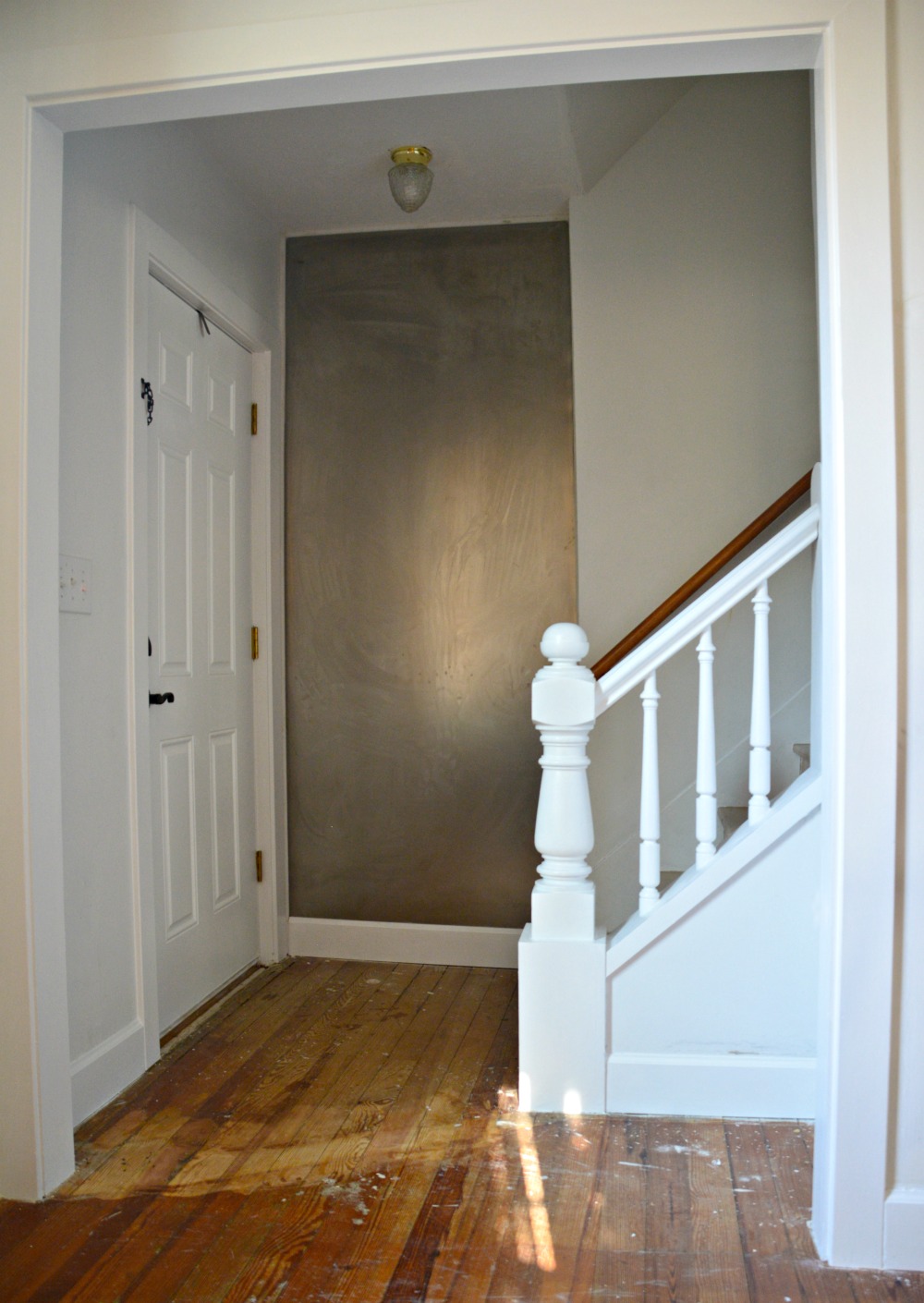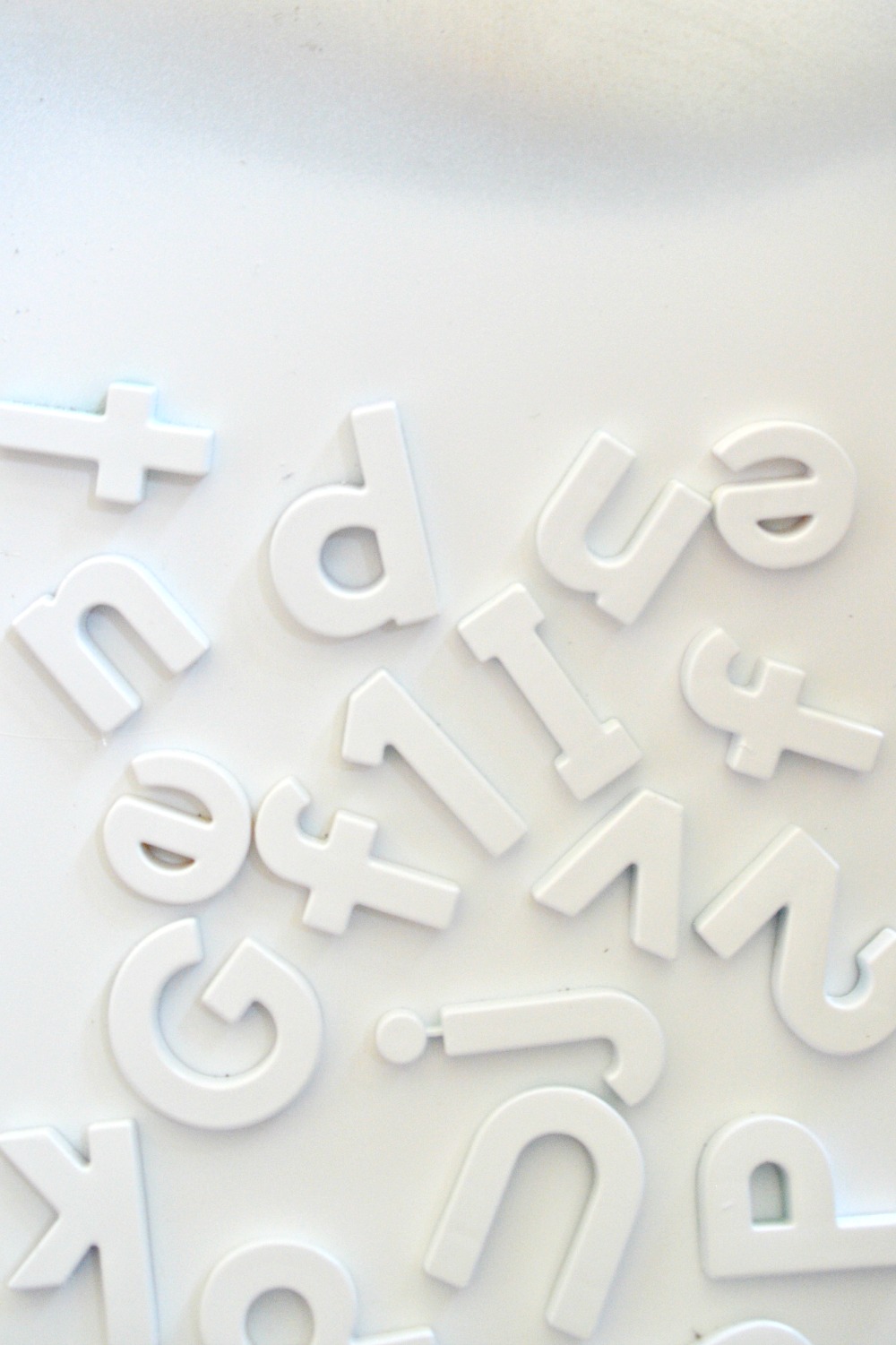 It might not look like we accomplished much this week but I'll tell you painting the trim took quite a bit of time. I had to do 4 coats on the baluster for even coverage and I painted the baseboard trim up the stair well twice. Tack on all the baseboard, the door, and the walk through door way trim and it might make more sense that it took me all week to accomplish only half of the painting.
Tonight we're beginning the process of painting the walls and ceiling in the foyer and all the way up the stairs.
Tomorrow I plan to pick up Minwax Classic Black PolyShades (affiliate link) for the stair rail as well as paint for the floor. I think we've settled on a rather surprising color combo which I am a little bit nervous about but also in love with.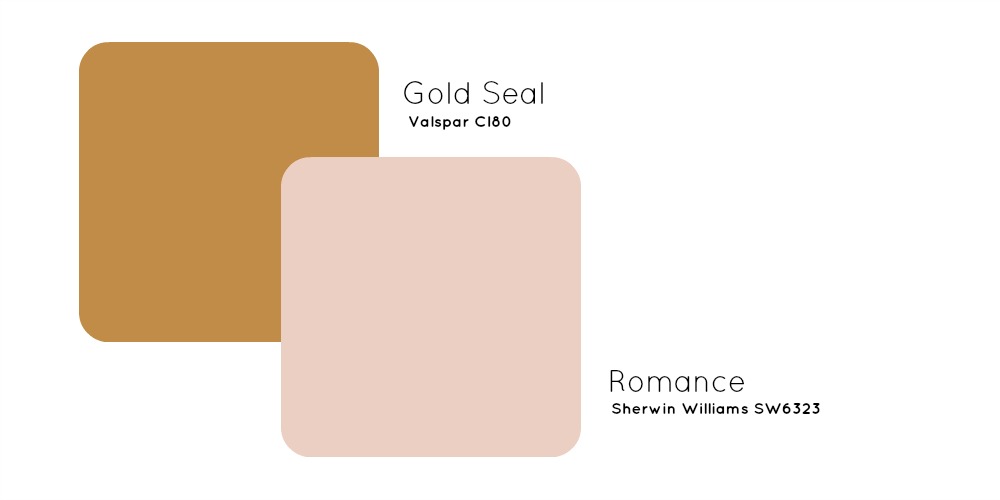 Once the floor and walls are painted I have no doubt this room is going to look so fresh and clean.
So here's where we stand on our to do list:
Paint door interior.
Stain stair railing.
Paint walls and trim.
Sand and paint tile patterned floor.
Install rug stair runner – hopefully!
Install inset feature wall.
Hang live edge wood shelf and mirror on wall beside stairs.
Decorate with art and accessories.
Swap out light fixture.
We still have our work cut out for us but I'm confident we CAN get it done!
Come back next Thursday for the latest update and don't forget to stop in on November 10th for the final reveal!
Want to see how the other ORC rooms are progressing? Stop over and browse the ORC – Week 3 link party.