clean up
I'm obsessed with this line of products from Duke Cannon Supply Co. The witty names, purposeful products, and support of U.S. veterans makes it a winning line in my eyes.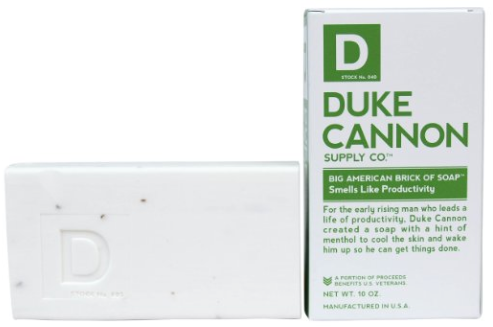 Duke Cannon: Men's Bar Soap – Big American Brick Of Soap – Smells Like Productivity
If your leading man leads a life of productivity then this might be the soap for him. The hint of menthol is meant to be the kick in the pants he'll need to get him going so he can get to everything on his to-do list.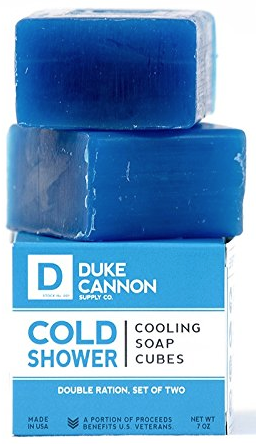 Cold Shower Cooling Soap Cubes 
Cooling soap cubes!!! These babies are made with peppermint oil, menthol, and frescolat to soothe sore muscles. Long summer weekends working in the yard won't look so bad if he can clean up and cool down while getting some sore muscle relief. 
4x the size of most regular lip balms, this lip balm was field tested by active duty U.S. soldiers and is meant to hold up under harsh conditions. Since my husband is constantly asking to borrow my Chapstick I don't think he'd complain about having this big manly balm to himself. Bonus. It's made with natural and organic ingredients.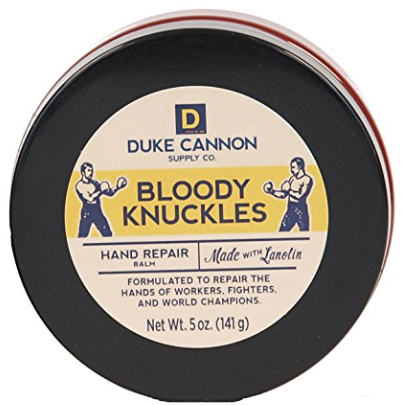 Bloody Knuckles Hand Repair Balm
I can't be the only woman with a handy husband whose hands show all the hard work he's been up to. For me, the clever packaging of this hand repair balm is enough of a reason to give it a try. Here's hoping it works as well as the manly name and label suggests. The positive reviews bode well.