get to work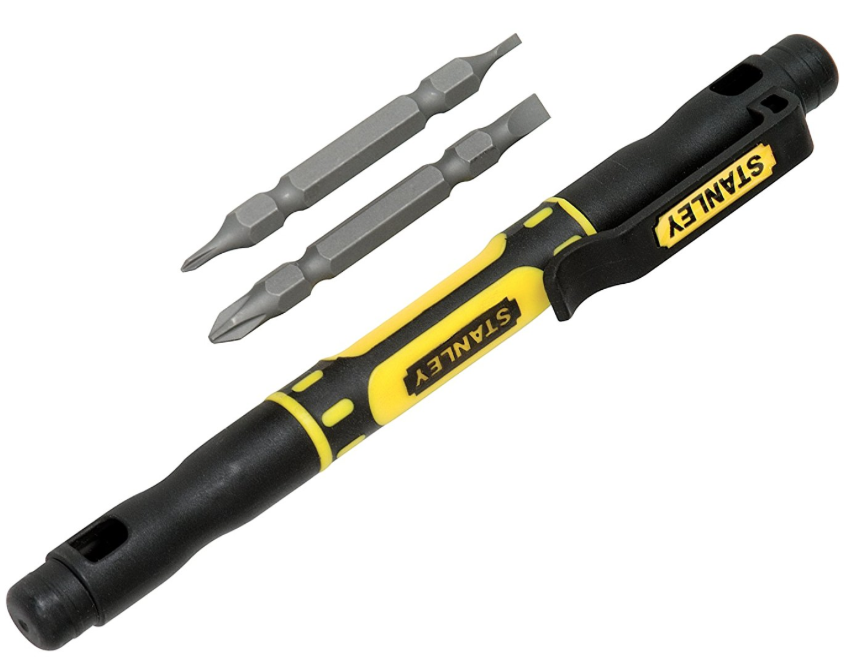 Stanley 4-in-1 Pocket Screwdriver
4-in-1, enough said. He won't have to go looking for the right screwdriver any more. This one fits right in a pocket and has both Phillips and flathead bits in 2 different sizes.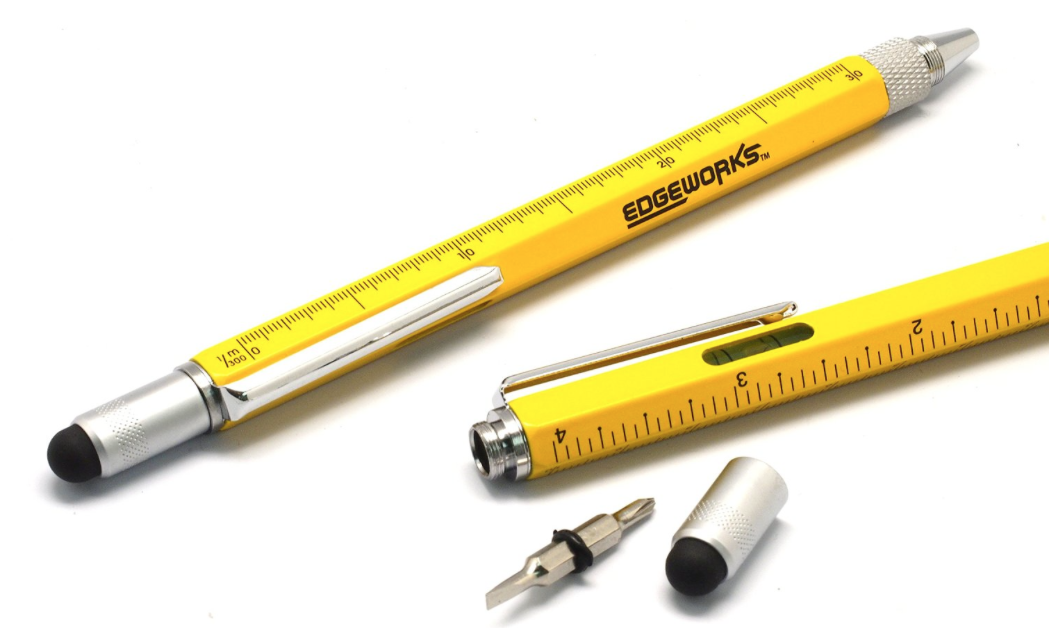 EdgeWorks Screwdriver Pen Tool
Lightweight and small this multi-tool includes a pen, tablet stylus, ruler (cm & inches), bubble level, and Phillips and flathead screwdriver bit.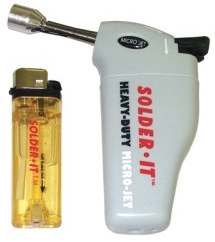 We recently found an old Solder-It Micro Jet that was left behind in our workshop by the previous owner. I gave it a try when finishing our DIY naturally stained cutting board. This mini torch is awesome. It worked really well and wasn't so powerful that I felt unsafe using it indoors. This is a fun little tool that I could see being picked up for many projects.
Lastly, don't forget to pamper him when the work is done…