It's week 5 of the One Room Challenge™!!!
I can't even believe how quickly the ORC is flying by. Next week was originally supposed to be the big reveal BUT for the first time ever the host, Linda of Calling It Home, is extending the challenge for one extra week. With so many weather related disasters recently, product shipping is taking longer and participants in affected regions may have been unable to be in their homes effectively halting progress. I think those of us who haven't been affected are also breathing a sigh of relief for the extra week. I know I am!
So, the new reveal date will be Thursday, November 16th!
Okay. Onto the boys' spindle beds. I gave a peek of the awesome bed frames we picked up in bulk trash when I shared the This End Up end table redo. The bed frames were in fairly good condition but did have several areas in need of wood filling, making painting the best option. The wood was also very dark which was not going to work for the lighter, brighter plan for the room.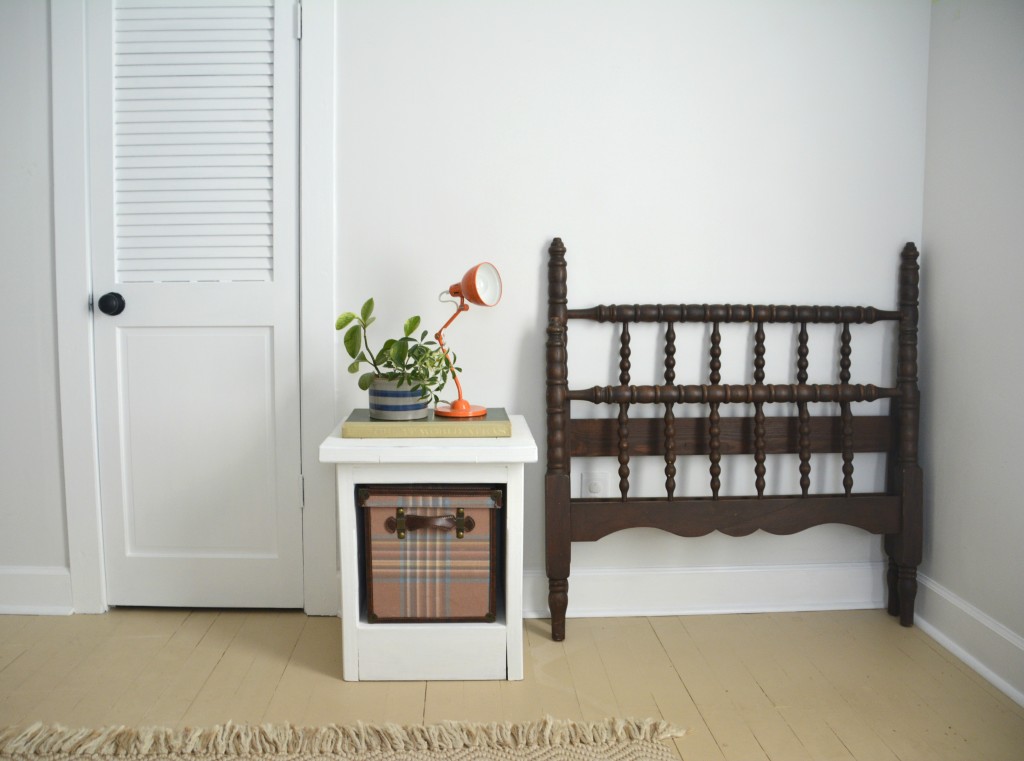 I picked out a Valspar color called Starry Woods. I actually already had the paint chip at our house because I had it in mind for another project but I took it up to the boys' room and loved how it looked in there. That and the name had me completely sold!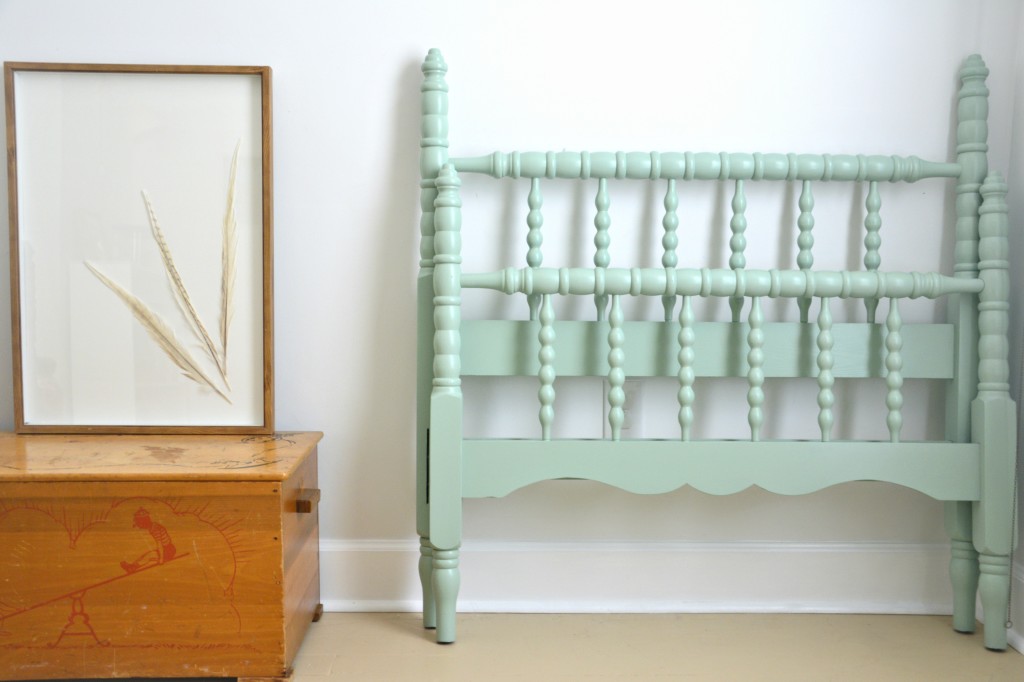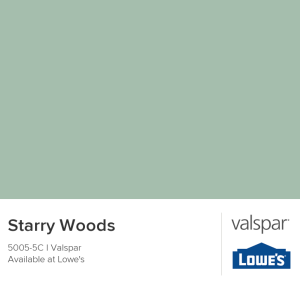 You guys! I LOVE this color!! It looks great all day long. It changes from brighter to more muted as the sunlight changes BUT always looks great. Sometimes paint colors get muddy and dingy in low light but I don't feel like this one does. I want to paint everything Starry Woods!!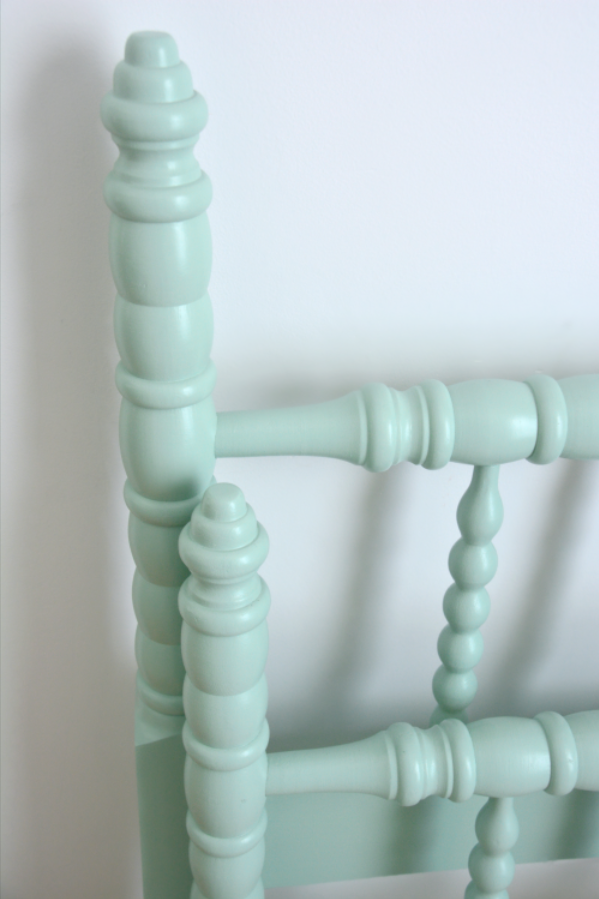 My youngest also picked out some decor this week. 😉 We stopped at HomeGoods and he wanted the fluffy orange plaid blanket. How could I refuse him?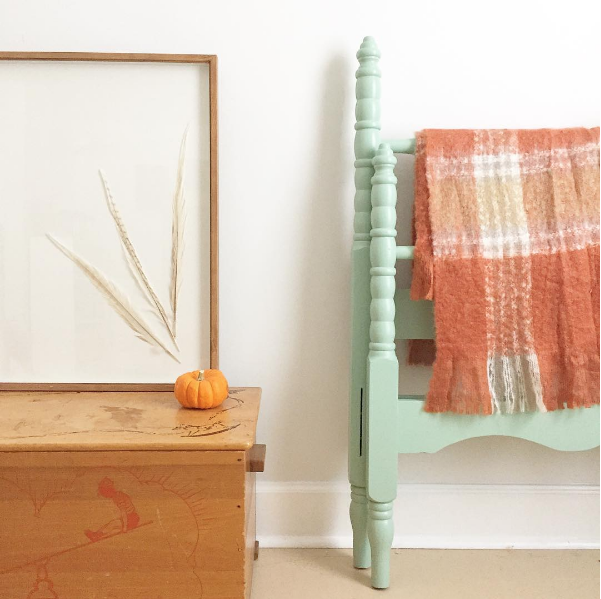 I painted the cuckoos a few weeks ago. They're a pale green in a similar but lighter shade than the bed. The goal was for them to still be visible as a design element but not to be as much of a focal point.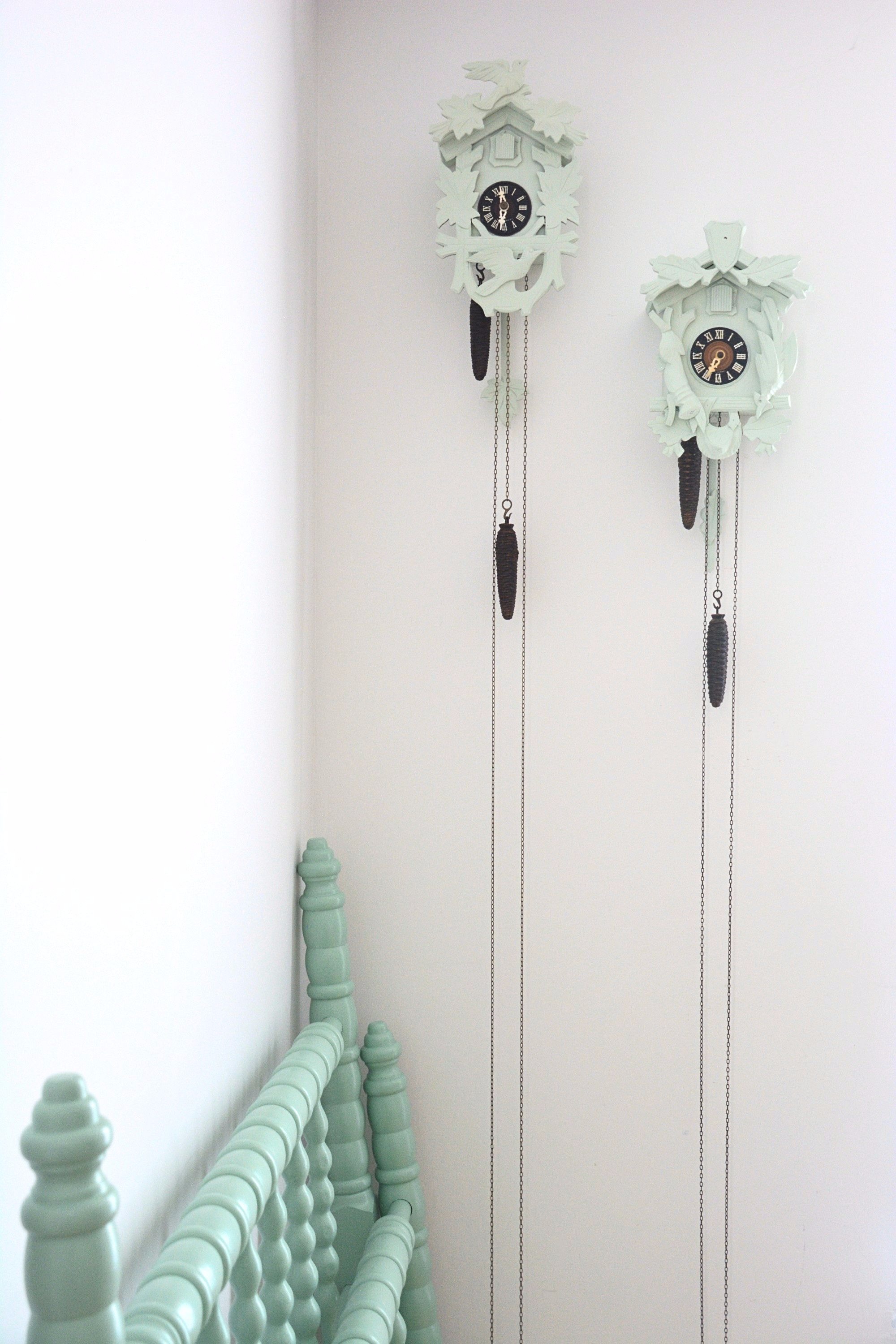 Last but not least, I've been working on getting some art into frames. My mom gave me a stack of insect prints + one snake print, so I popped them into frames I had on hand and added them to a cute mushroom/bird print that was already hanging in the boys' room. this week also brought the purging of decor elements. The ceramic mushroom and neutral owls get to stay!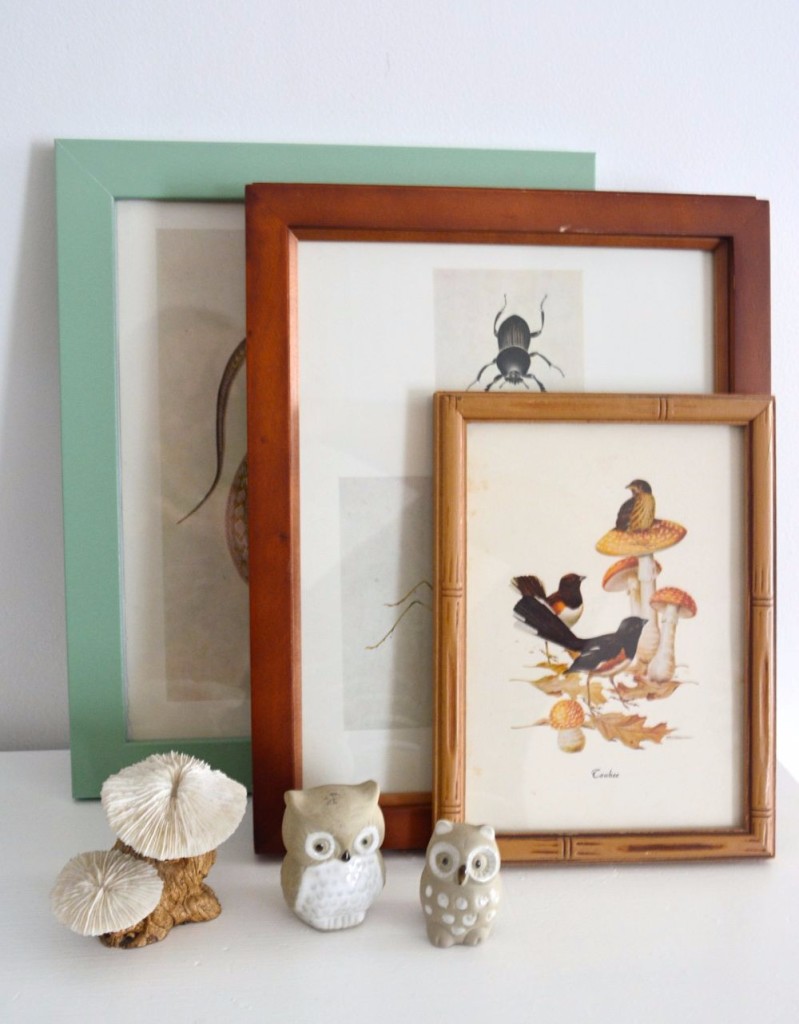 Hopefully, all of the art will be hung this week. I hope to wrap everything up next week so I have a full week to photograph, edit, and write up the reveal post.
As always, thanks so much for taking the time to stop in.

If you'd like to browse more ORC rooms stop over at the featured designer and linking participant linkups.